My two NFT art picks on Hive today
Today's first piece is by @justclickindiva who I know from participating in @eddie-earner's Saturday Saver's Club Challenge
But I did not know this artistic facet of his, which shows that I should be more attentive.
The play is titled "No 1: The 3 Faces of Evie L." It is a Fractal work that takes advantage of free images very well to make a brilliant composition.
Personally, what attracts me to this work are the colors that give it incredible strength and harmony.
It's available at @nftshowroom for a really affordable price of 20 SWAP.HIVE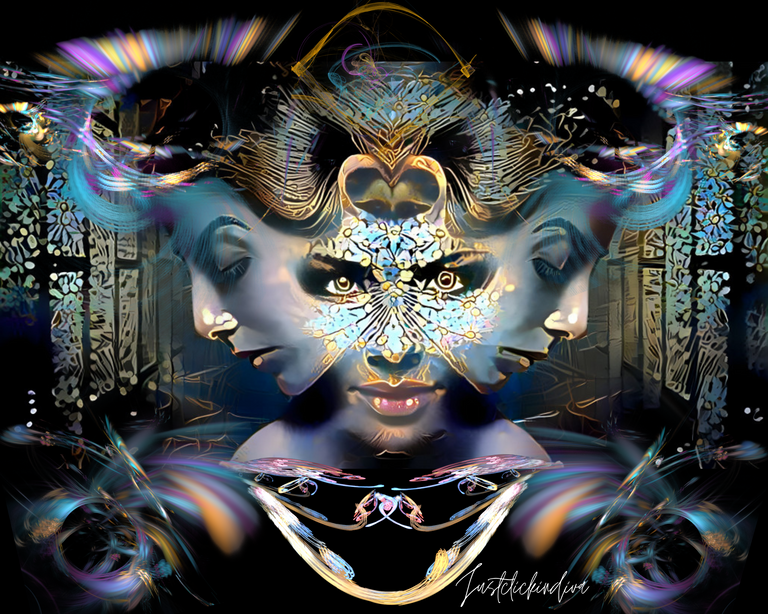 The second work that I have chosen to show today is by @blackbodymother
The work in this case is titled "Biofeelia Goddess of Gravitational Transpirations Ether" is a curious work of digital African art.
It certainly has extraordinary quality. It is not that I am a collector of African art, but I do have some work hanging on the walls of my house. And this does not detract at all.
I don't know if it's worth the 777 SWAP.HIVE for which it's for sale at @nftshowroom but if you like it and you can pay for it, go ahead.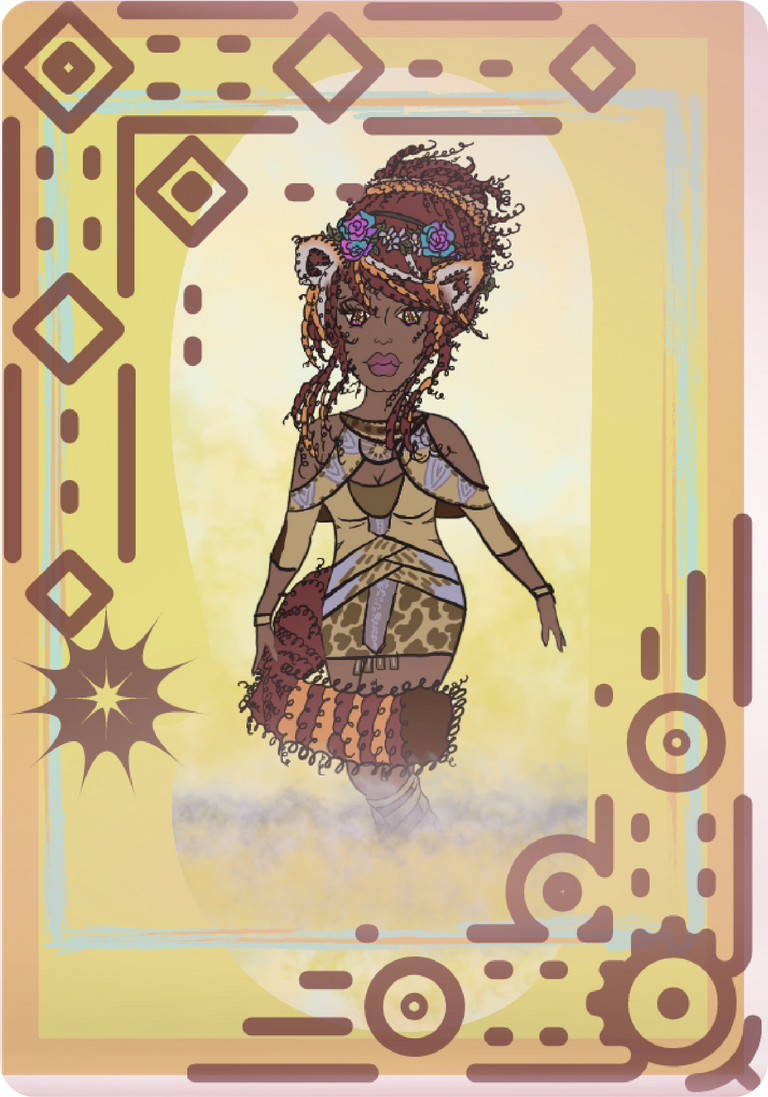 ---
---