WednesdayWalk #33 By Toffer: Walked After the Rain to Walked With Arts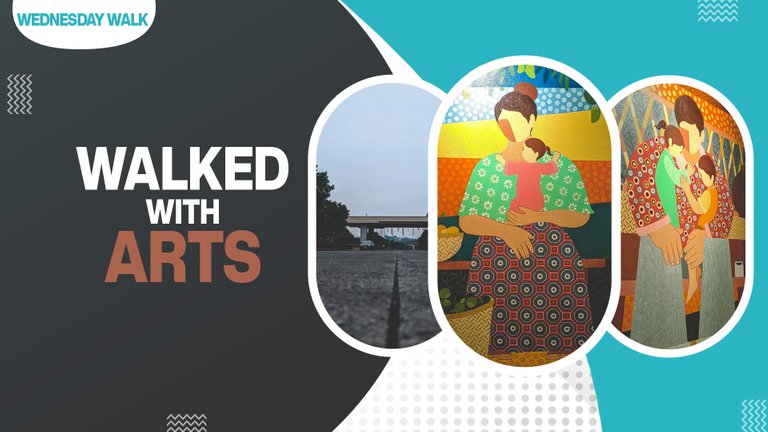 A Walked After The Rain
Yesterday morning after the heavy rain I walked from home to the mall and I saw everything is still wet. I went outside too early to take some photographs and I got lucky I saw some amazing subjects. I saw the sidewalk full of water coming from the rain and that is a good subject for the replication. I facing my camera to the footbridge because I like to see the replication of that footbridge into the water.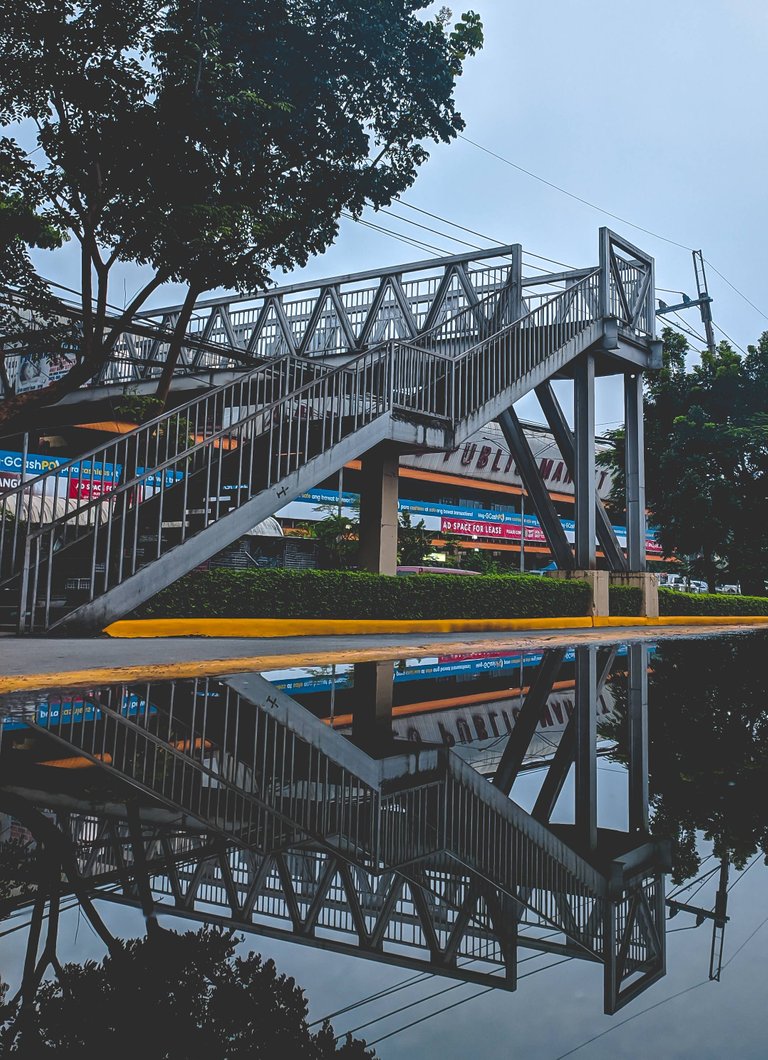 I also walked at the top of that footbridge and I saw the footbridge is still wet I took some photographs of the wet footbridge.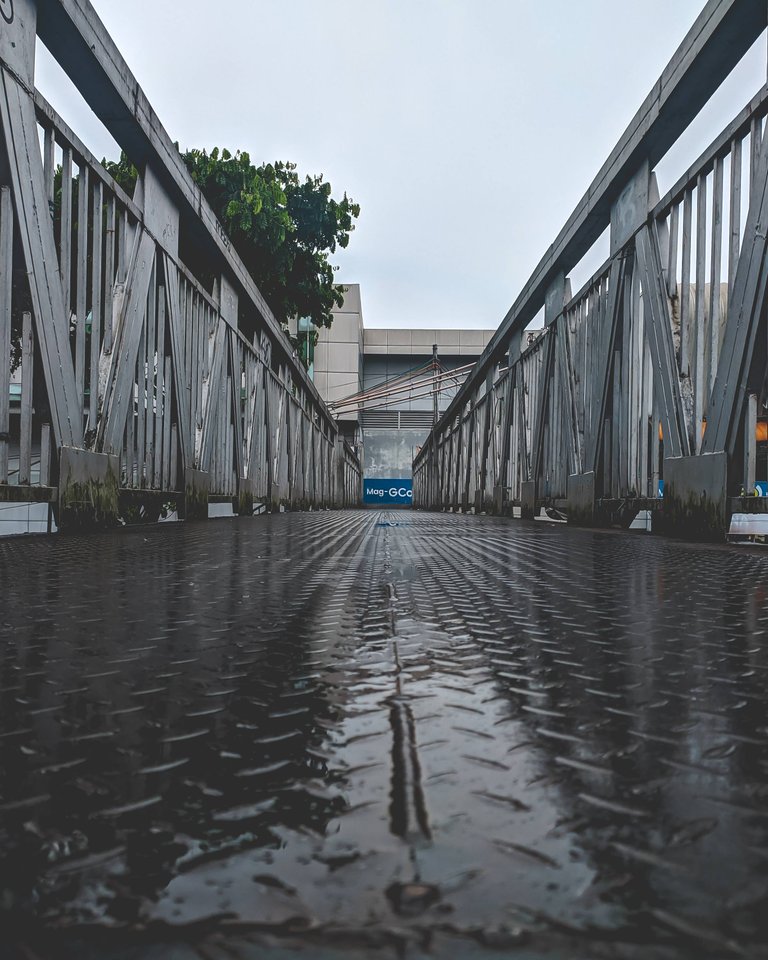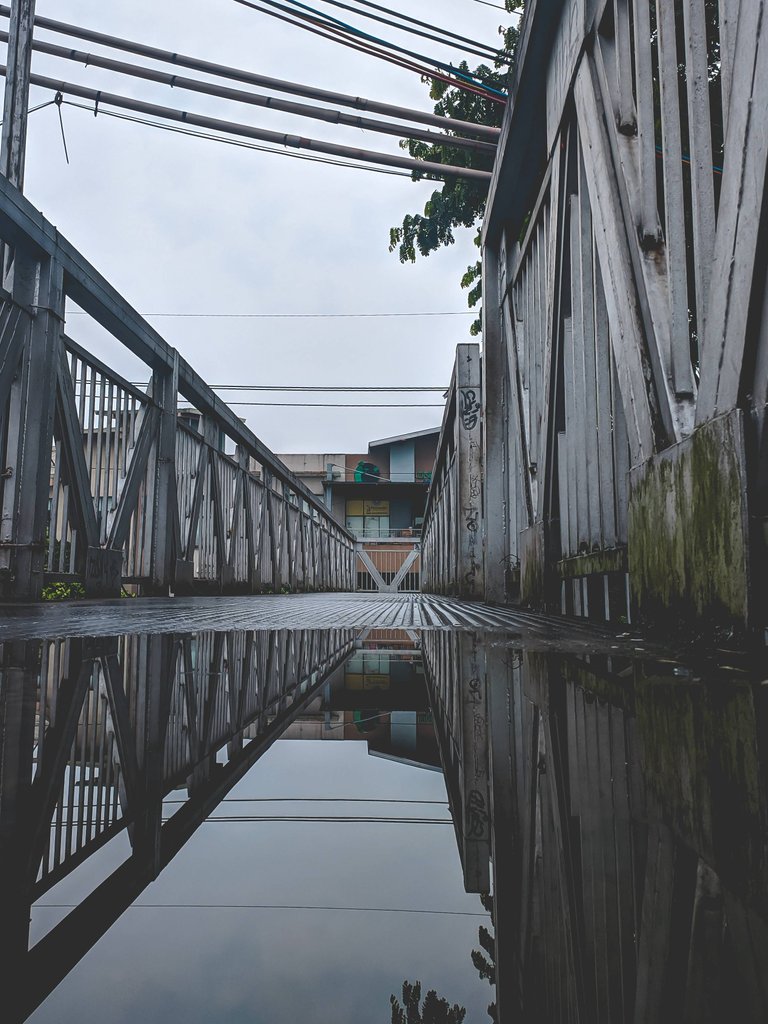 It's already passed 6:30 AM but because of the cloudy sky, the road looks still dark.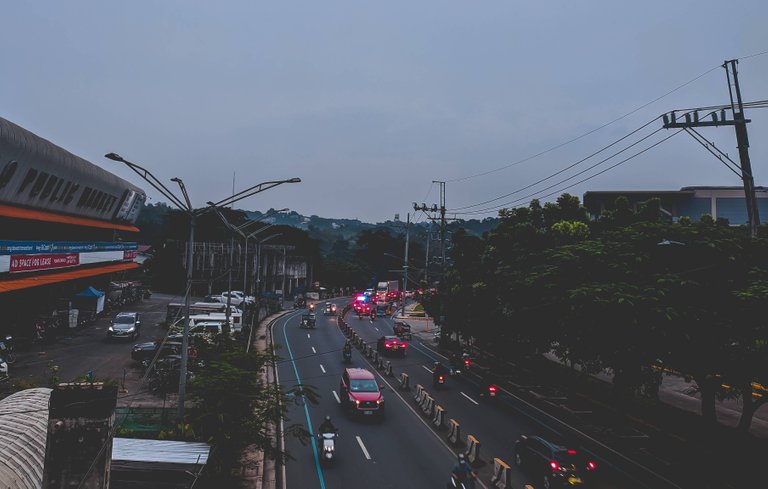 A Walked With Arts
The reason why I went to the mall too early was that I wanted to capture that beautiful art. This exhibition of art was organized by 'Artablado'. Those arts are made by a different artists from the province of Rizal. Honestly, I'm not a fan of art but when I saw those incredible arts I gave respect to those who painted those arts. It's not just art that I saw I also saw some incredible sculptures made from recycled materials. Until now those incredible arts are displayed and you can still visit to see those arts.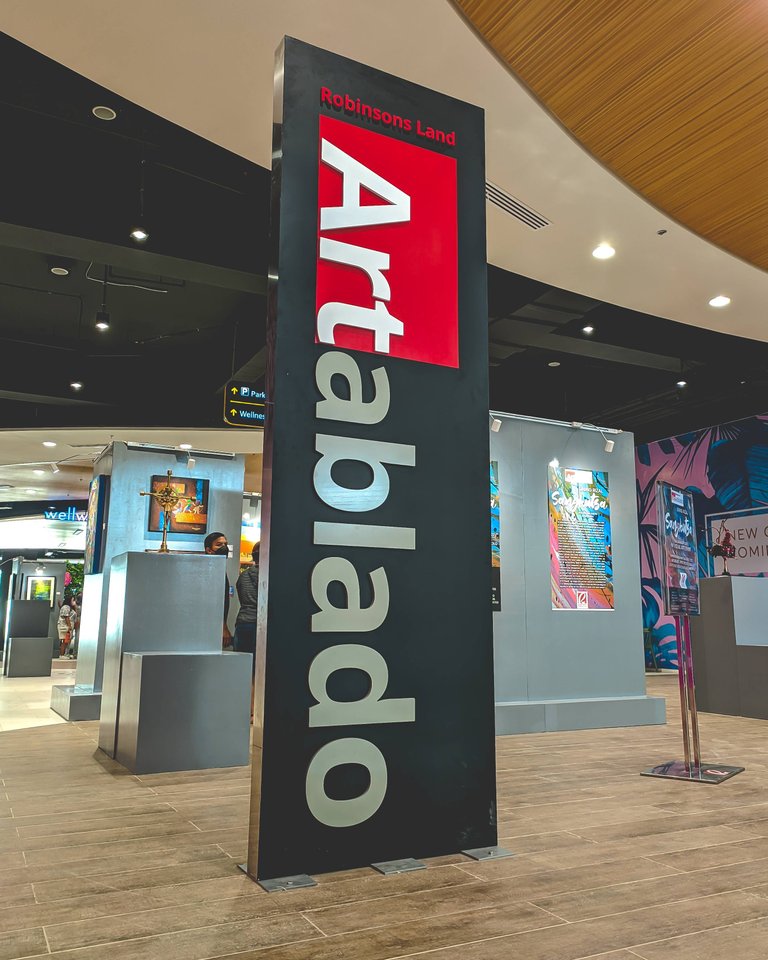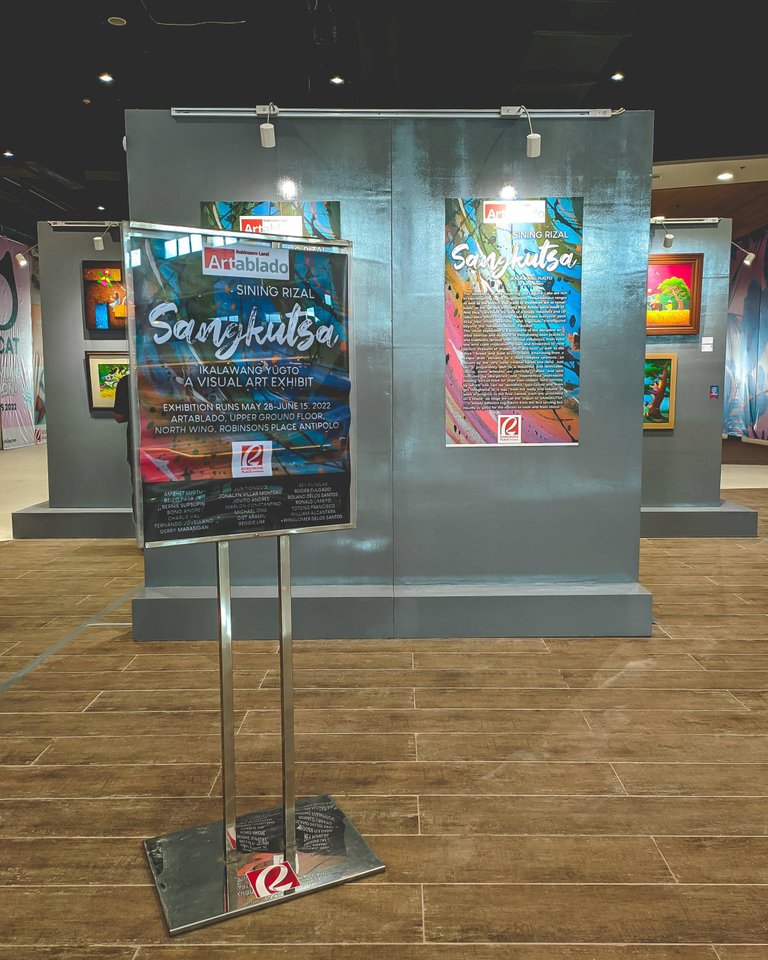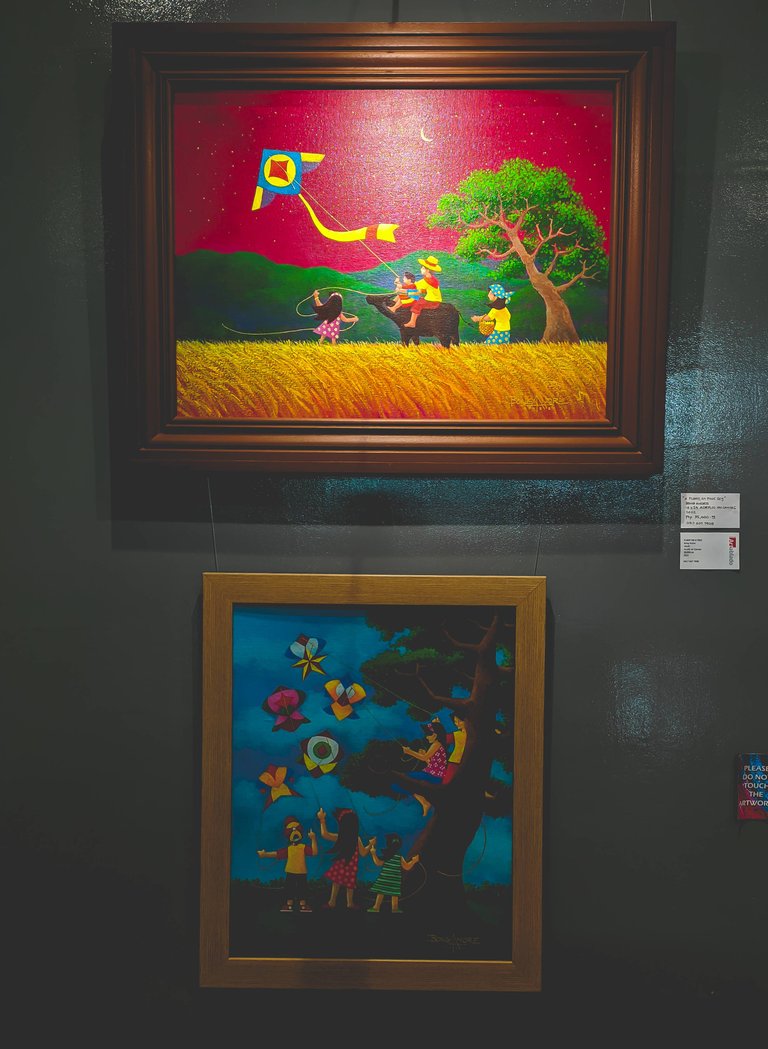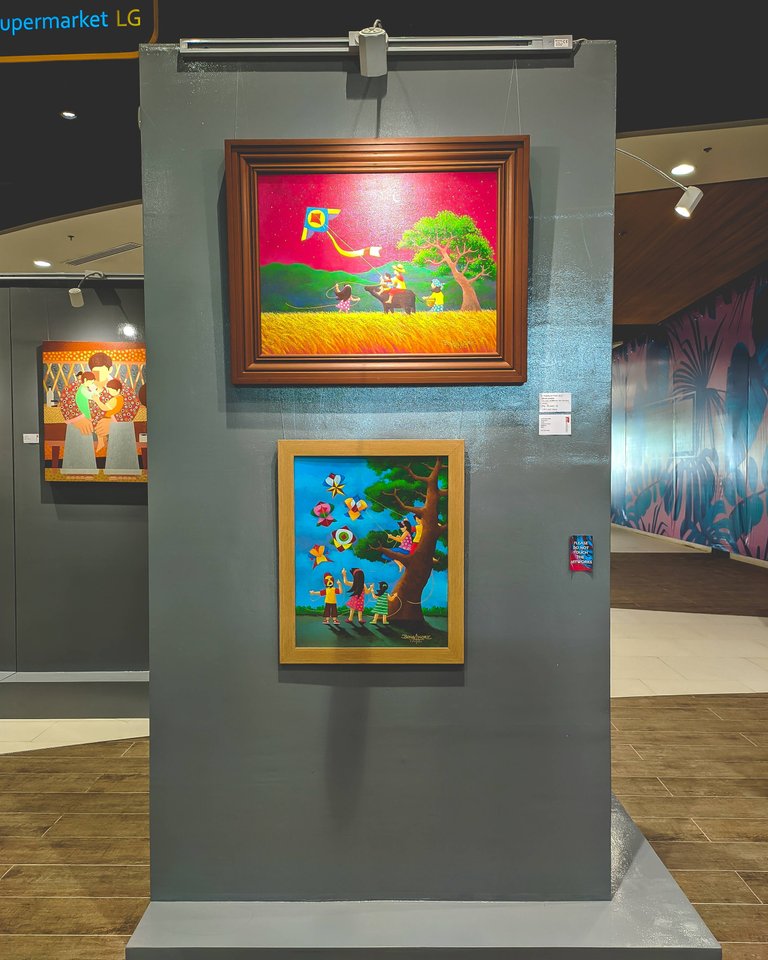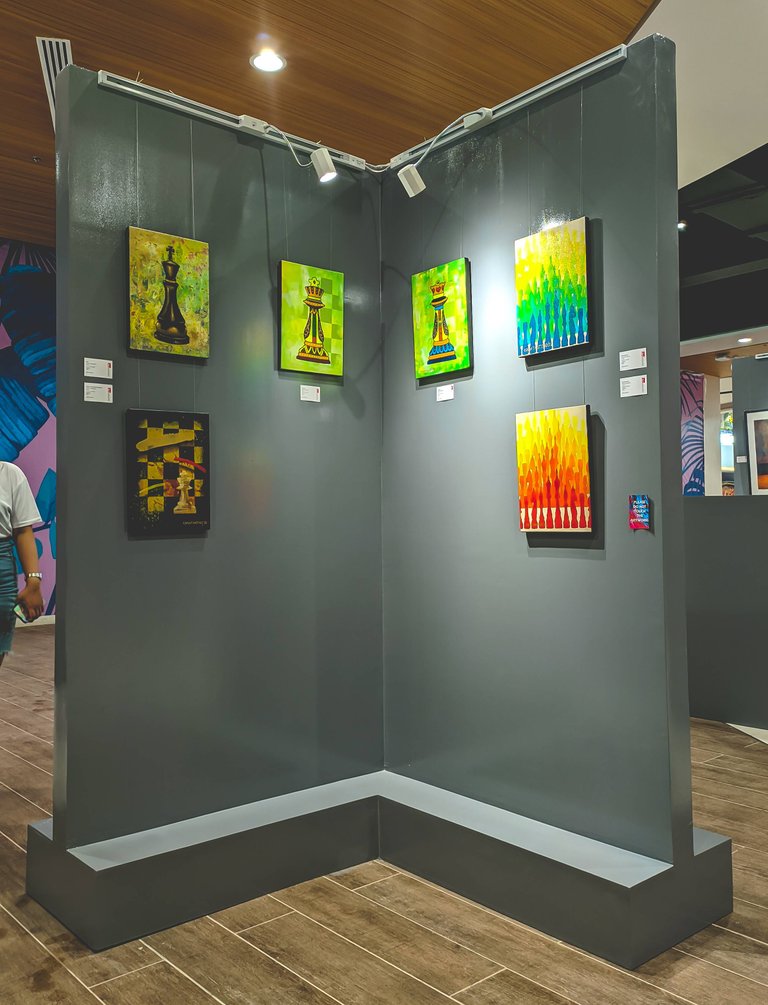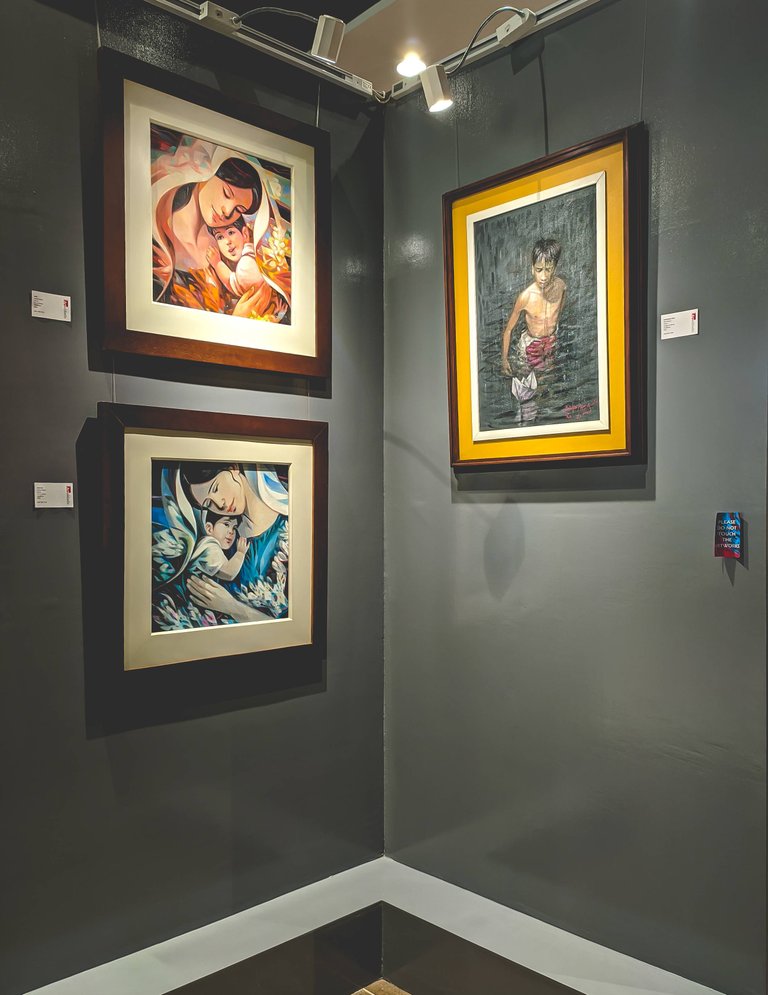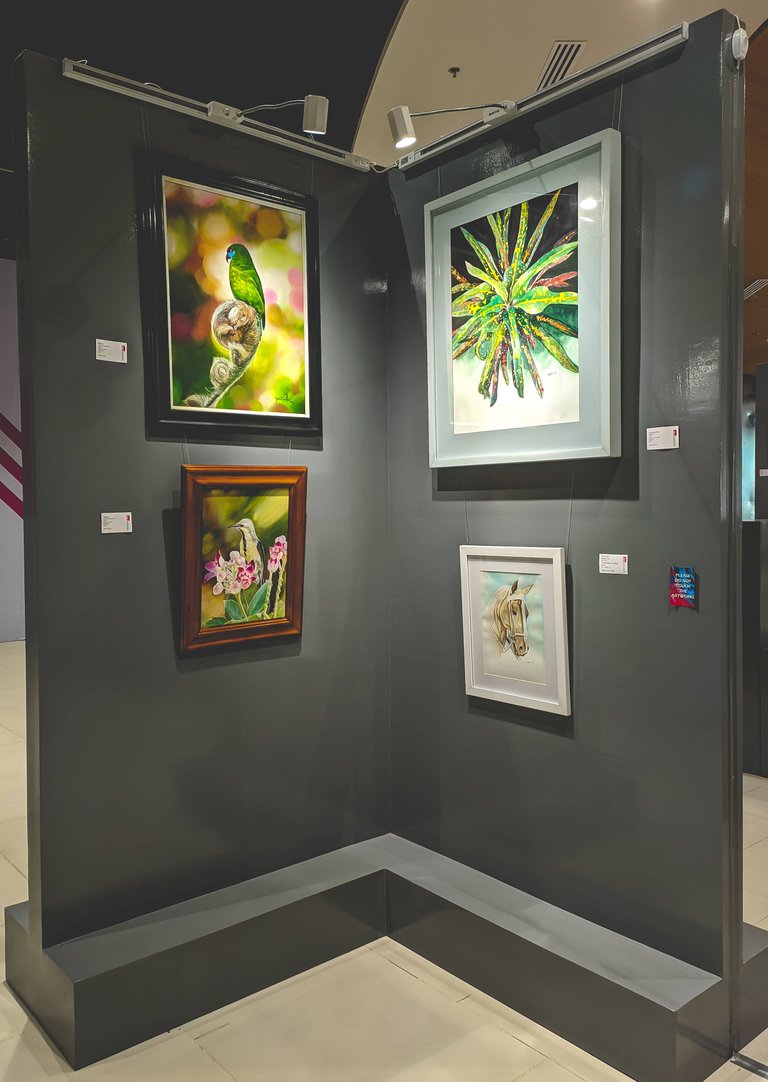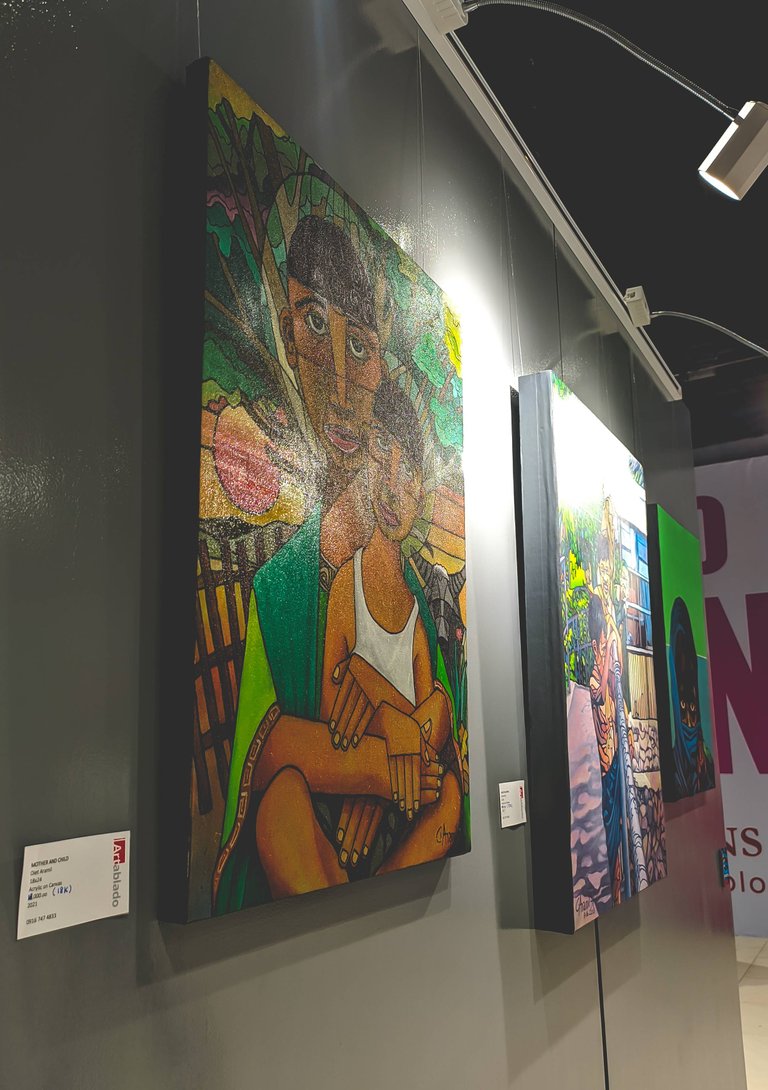 I like these two sculptures made from automotive materials. I notice that the fee of the red roaster is made from a fork and the black sculpture looks like a native tribe.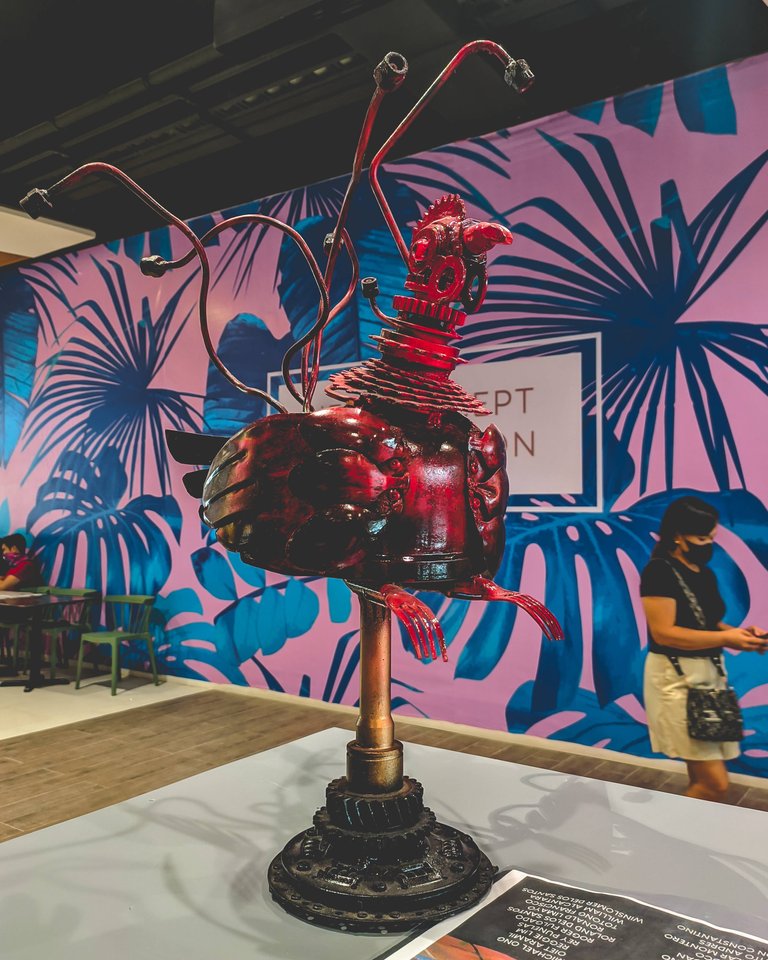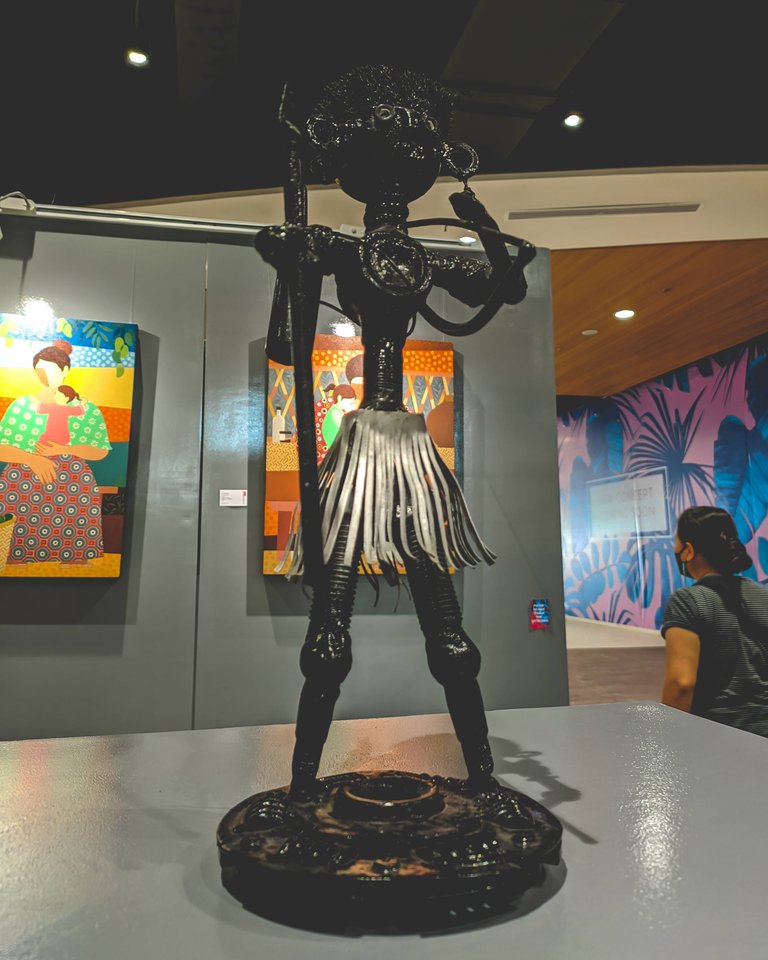 ---
Wednesday Walk #33
---
Please Note: In this article, all the images are mine I captured them using my Realme 5 Pro.

---
Camera: Taken by Realme 5 Pro
Category: Street & Art Photography
Date Taken: September 27, 2022
---
Thanks For Visiting My Blog I appreciate Your Precious Time!
---
---