Urban Photography #4 By Toffer: Eastwood City by Night | Quezon City, Philippines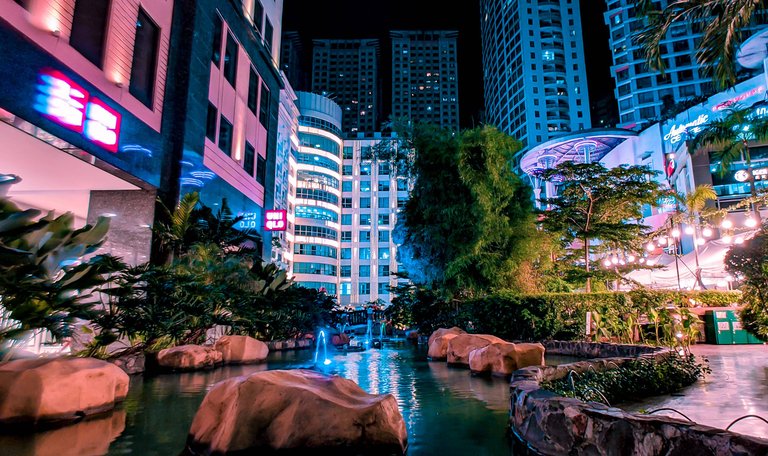 Eastwood City by Night
Eastwood City is the best place to hang up every weekend night with your loved ones, family, and friends. This mini-city is located in Quezon City, Philippines. Eastwood city is surrounded by business establishments and condo units you know it's just a kinda small virtual city like a game. Every year we came by here and last Sunday, September 11, 2022, my wife told me she wants to visit this place again because it's a long time since the last we visited Eastwood city because of the pandemic.
Seriously the beauty of this place has nothing changed but more, more buildings are newly built and more outdoor activities are also added. My daughter that is the second time she went to this place and he really enjoys to walked around. The thing that I most like in Eastwood city is by seeing a building because I really like to capture buildings. I'm gonna show you how it looks like Eastwood City by night.
Eastwood Mall
The Eastwood mall is the center of this place more visitors are visiting this spot just because it's really, really beautiful. There have man-made ponds surrounding this spot and every night you can able to see a dancing fountain sparkling with music. The best thing about this spot is you don't need to worry about food just because the management of the Eastwood Mall put a 'Mercato Food Market' outside of the mall so you can buy and eat foods whatever you like.
Here is the image of Eastwood Mall outside it's so bright and so colorful I like the design of this mall you know I felt I'm in the other country. As you can see there has a pond at the front of the mall.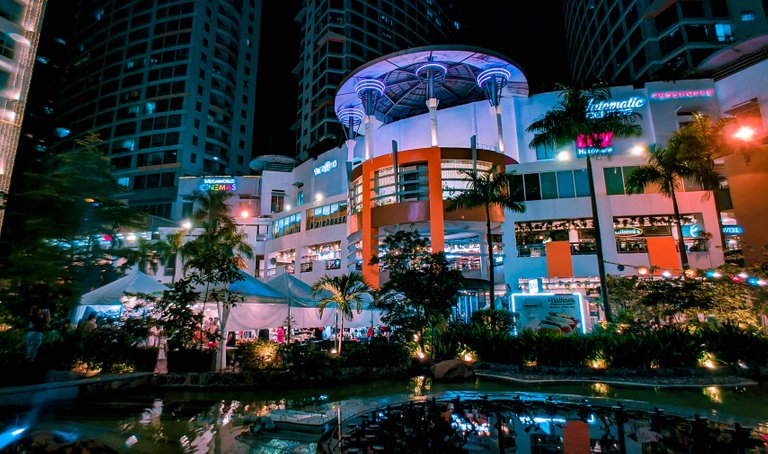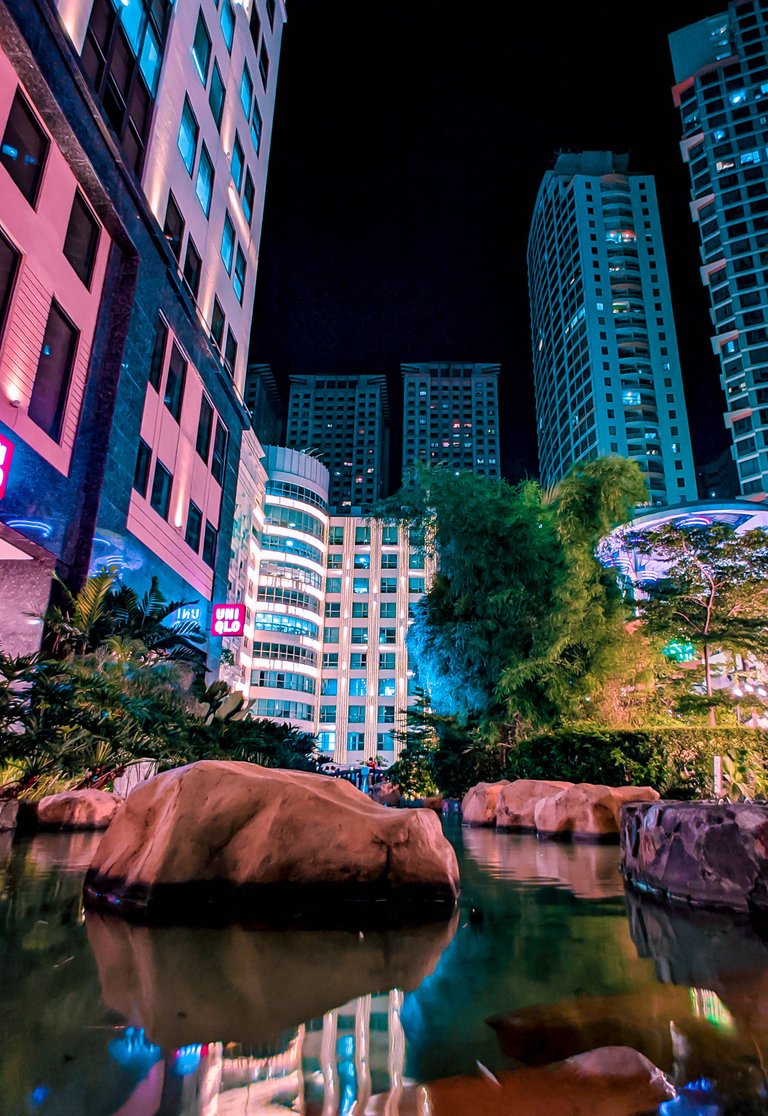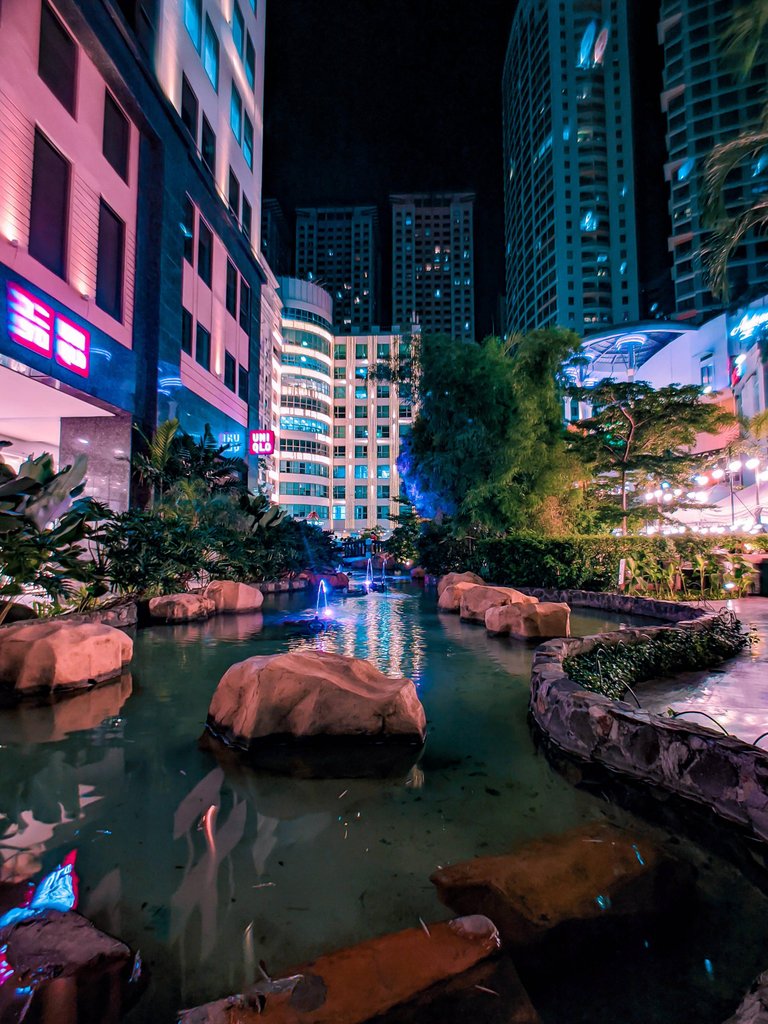 This is the road when you wanted to come to the Eastwood Mall.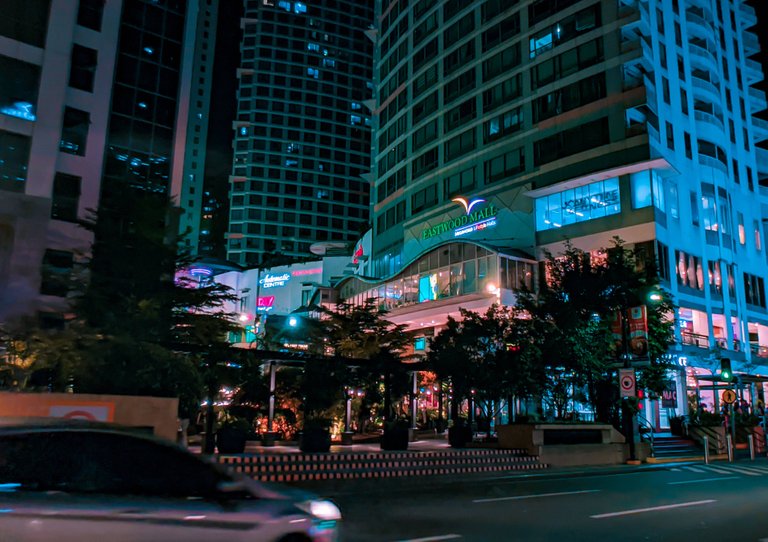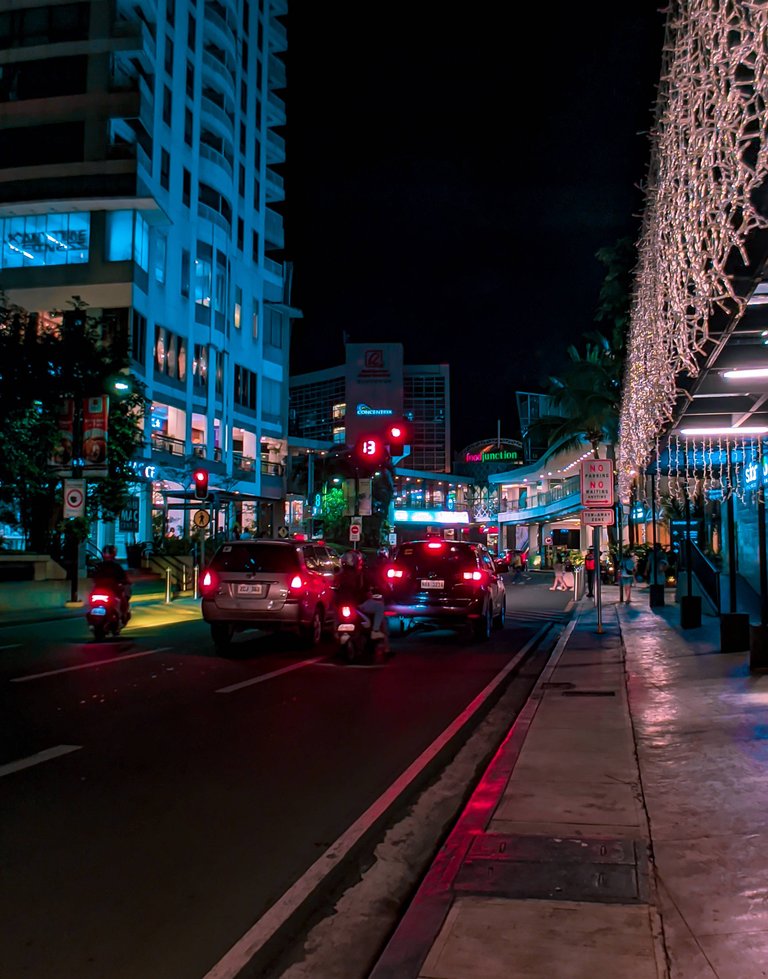 Food and Market Center
Like I said above Eastwood City is surrounded by business establishments which means every damn corner and street of this place has a restaurant so it's easy to find a restaurant or food chain where you wanted to eat lunch or dinner. Just like these two food chains Dunkin Donut and Mcdonald's every Filipino love to buy donuts in Dunkin Donut and we also really like to buy a burger in McDonald's.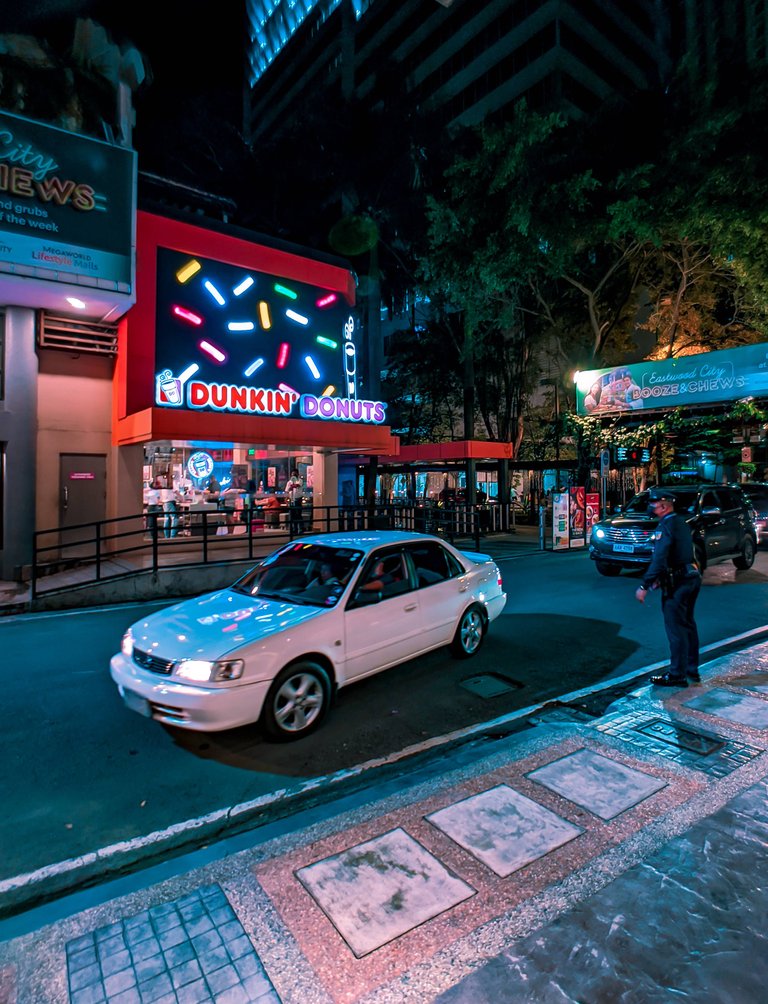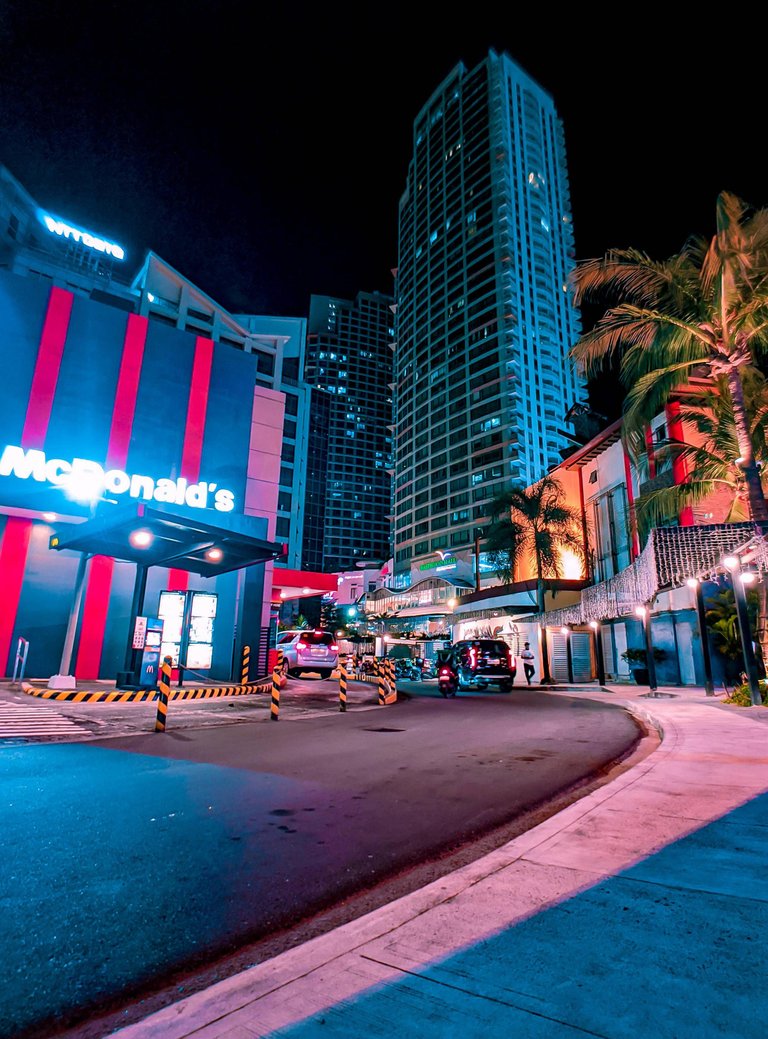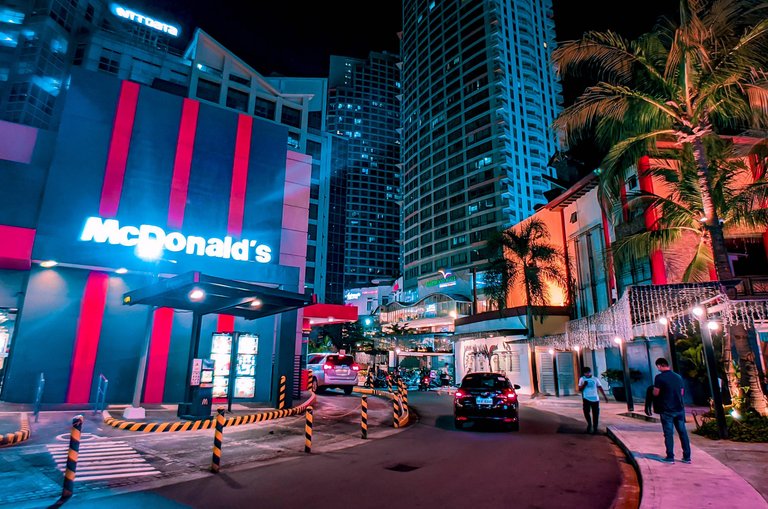 The day we visited Eastwood City there was a 'Tiange Store' put in the center of the market there has a different kind of stuff you can buy at that tiange store. My daughter saw a 'Peppa Pig Toy' so she wanted to have that toy so I bought it here. The tiange store is so beautiful because it's decorated with balloon lights hanging at the top and those lights are changing color.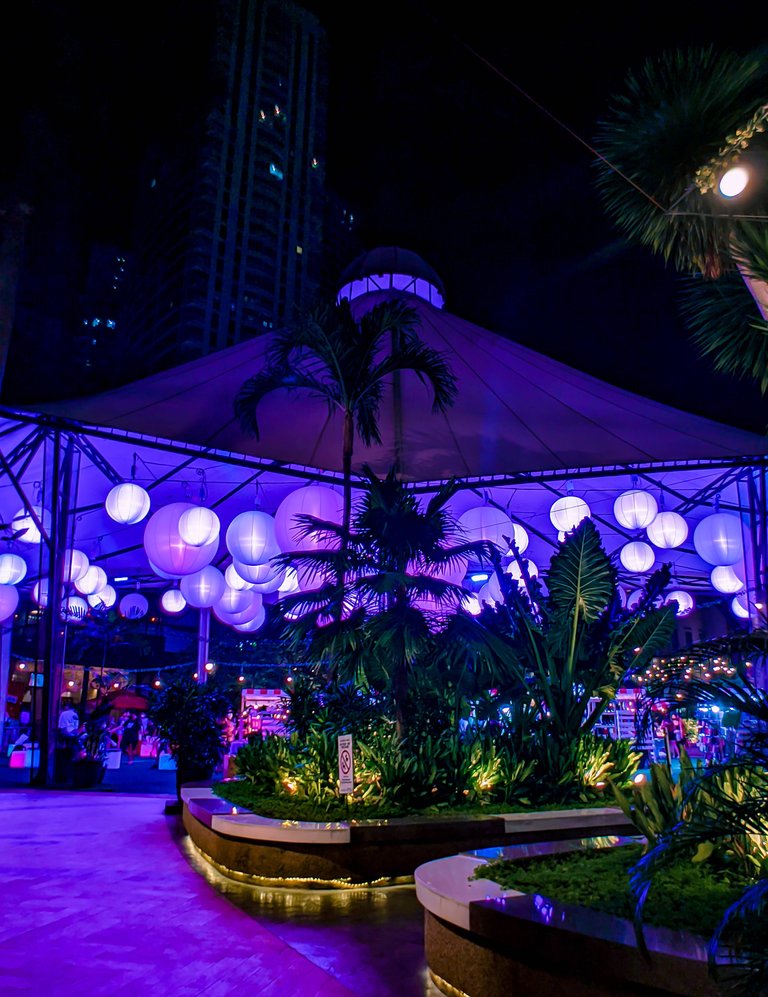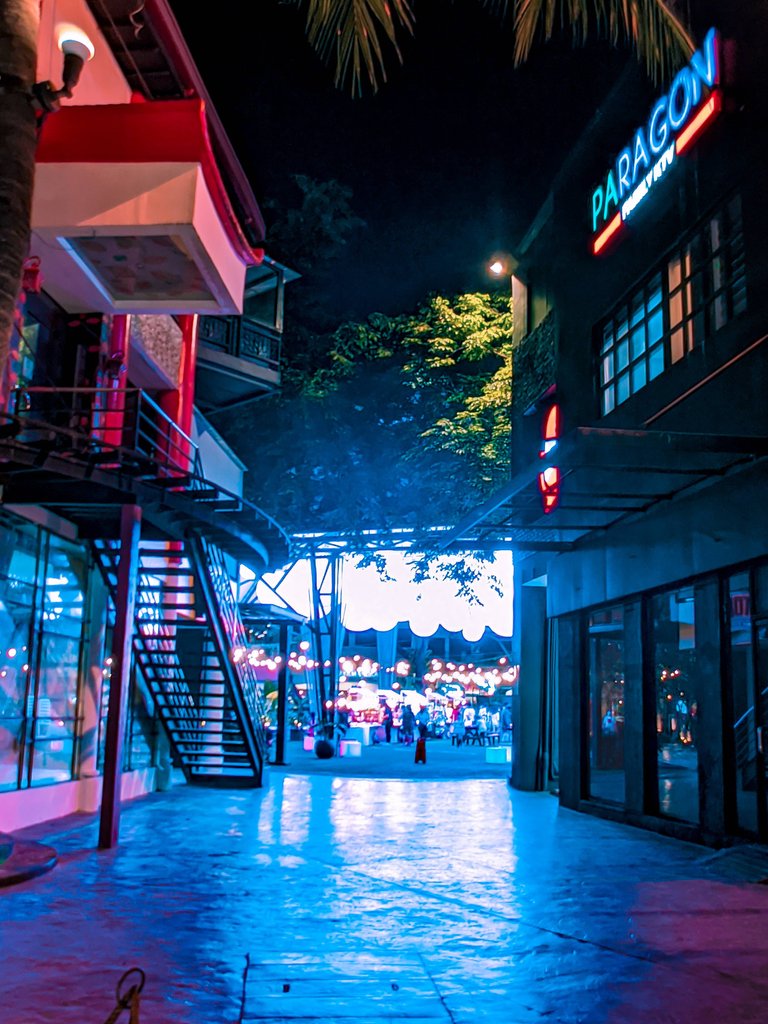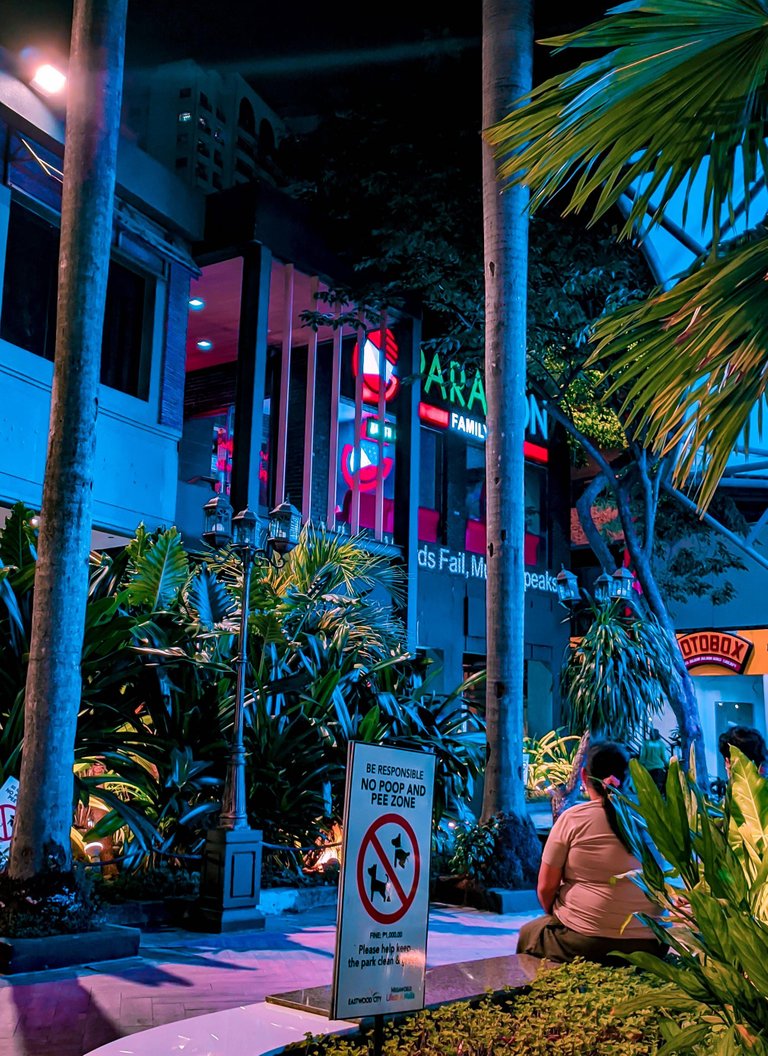 The Clock Tower
That clock tower I've never seen before or maybe I now noticed this clock tower just because I looked up to the sky and I accidentally saw the clock tower. When I saw the time on that clock it was almost 6:05 in the afternoon that's why the sky turned dark.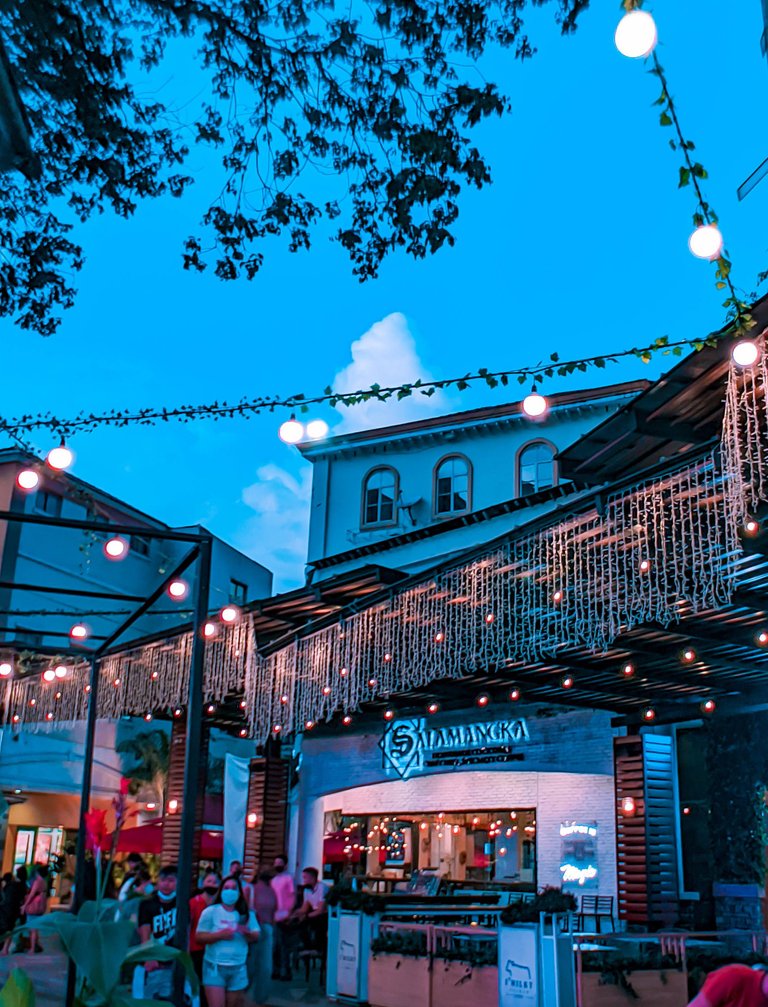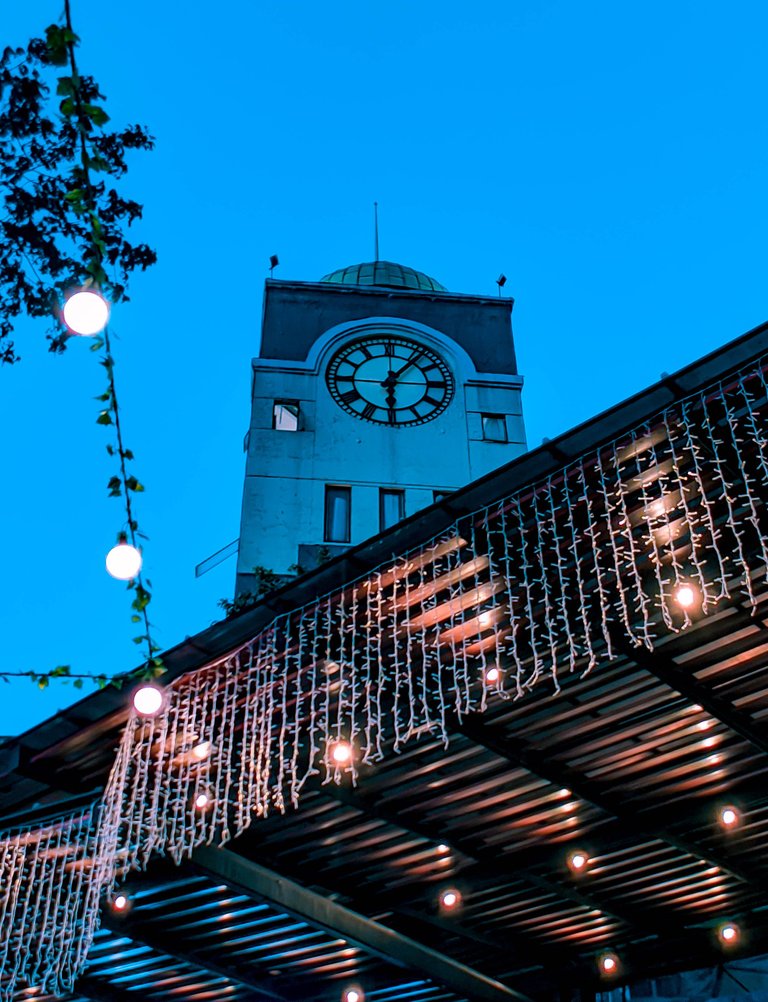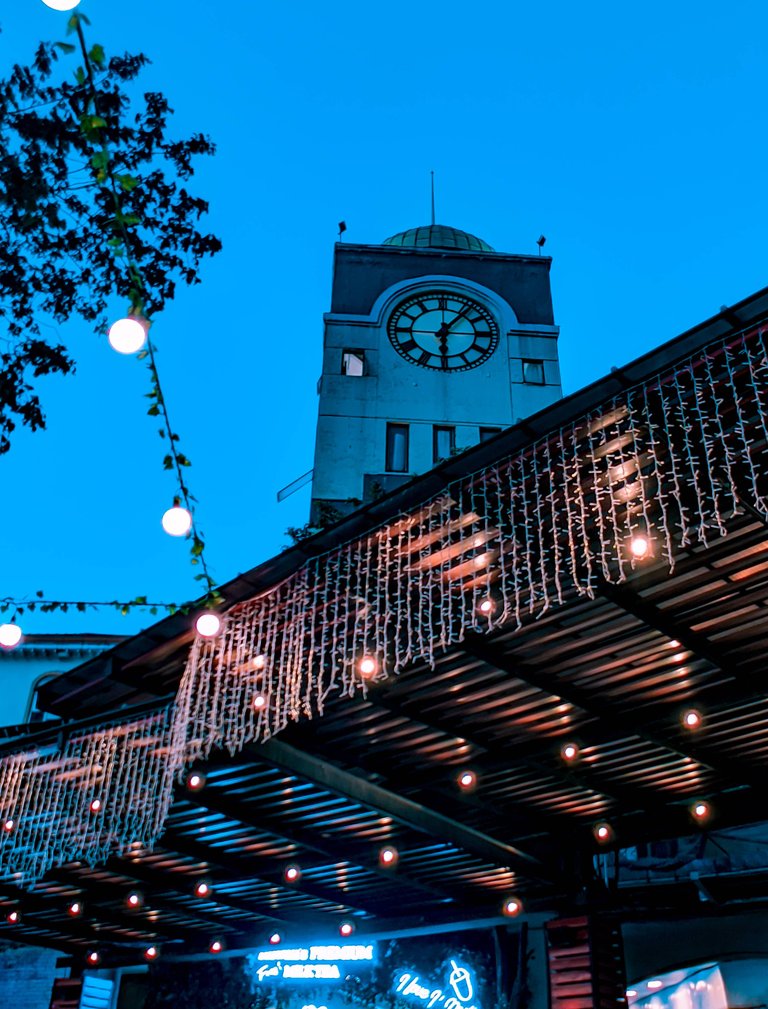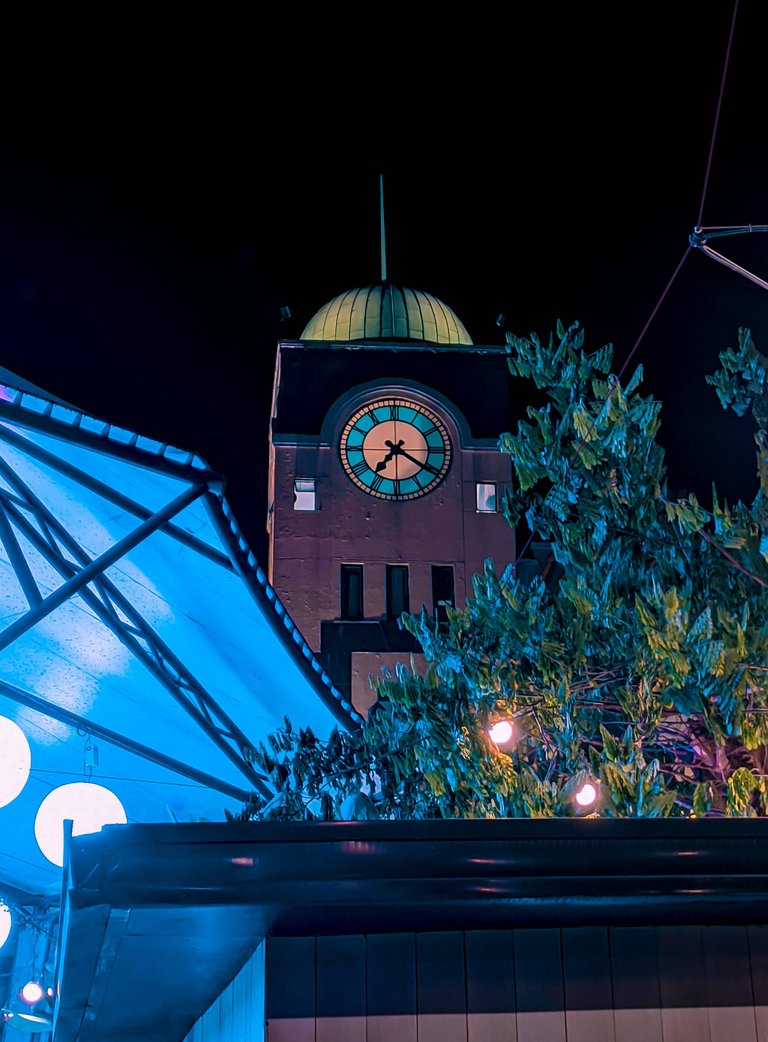 The Street and Buildings
After we ate dinner we walked around the street of Eastwood City and we enjoyed seeing the building at night. In one of the pedestrian lanes, I stopped by a little bit because I wanted to capture that street. That street is surrounded by tall condo units.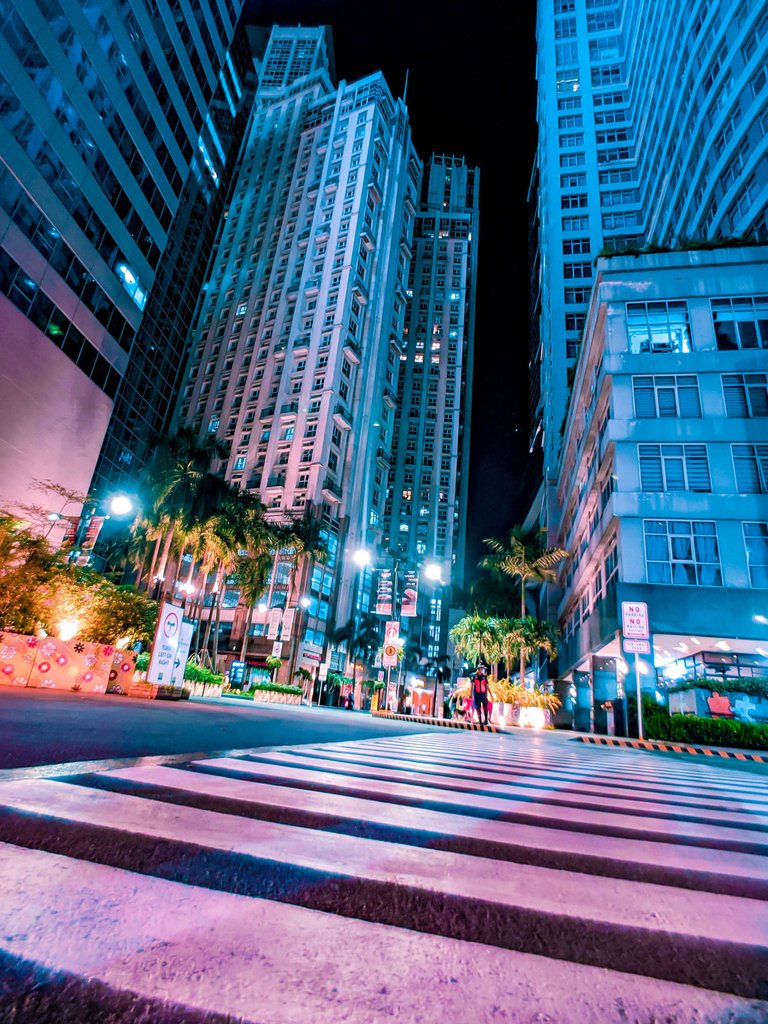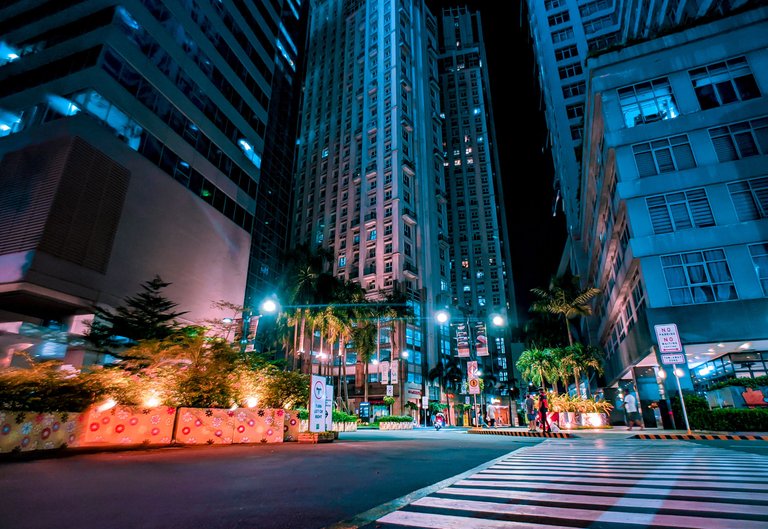 This image below is the way to reach the food and market center that spot has tons of restaurants, bars, and food chains so it's up to you where you wanted to eat. I saw more visitors really enjoyed eating food and some visitors really enjoyed capturing a photograph of that spot.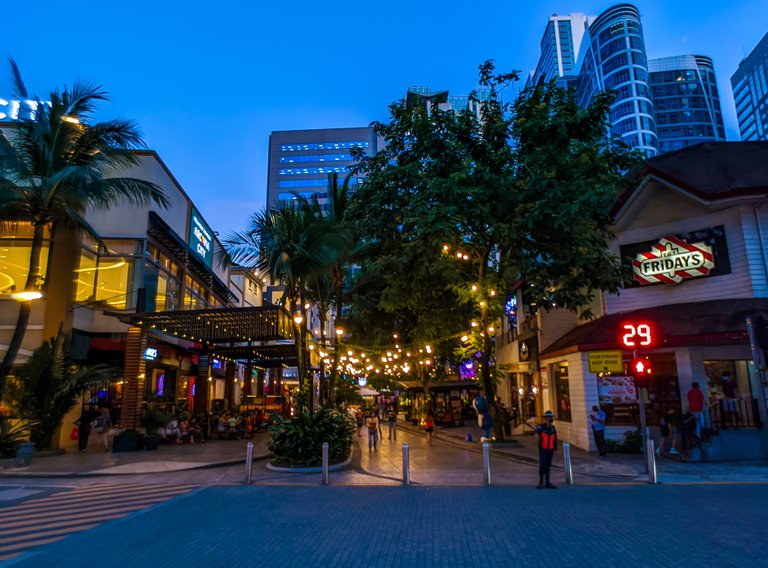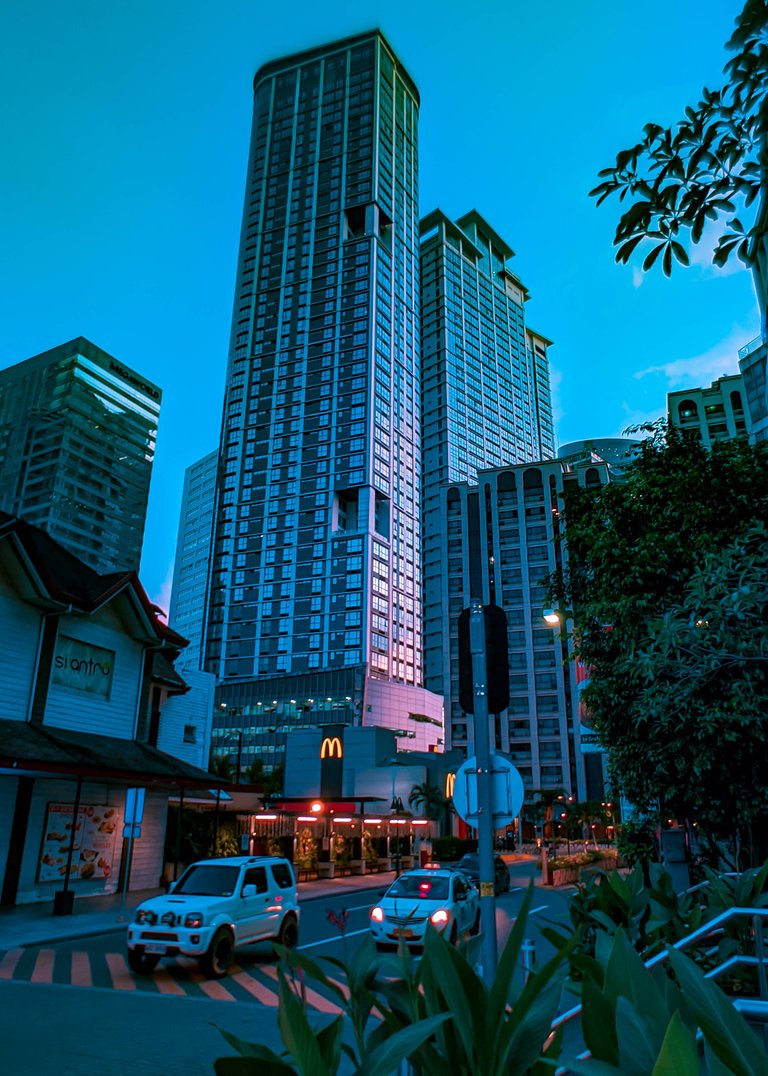 You know visiting a wonderful place by night like Eastwood City is a kinda mesmerizing sign that we don't need to be afraid of Covid-19 anymore it's time to come back to ourselves just like before.
Urban Photography #4
---
Please Note: In this article, all the images are mine I captured them using my Realme 5 Pro.

---
Camera: Taken by Realme 5 Pro
Category: Urban Photography
Date Taken: September 11, 2022
---
Thanks For Visiting My Blog I appreciate Your Precious Time!
---
---