Insect Macrophotography #78: A Spotted Orange Tiger Moth
Tiger Moth
I found a spotted orange Tiger Moth attached to the leaves and there has a liquid in her mouth I think this moth is drinking water. I think they called this moth a 'Tiger Moth' just because of the appearance of this moth it is pretty similar to the 'Tiger'. The color of this moth is color bright orange with black bars on its wings and color back stripe to the abdomens. When I saw this tiger moth I thought it was just a butterfly most moth is a food sources for other animals like a bird. But the tiger moth is so lucky thanks to its black bar and orange spot some other animals don't eat them because they think they are poisonous.
Unlike the moth, I have seen before the tiger moth is not too hairy and not too fat. The difference between the butterfly and the moth is when you capture a photo of the butterfly quickly flying away from you. Unlike the moth, the month doesn't move away even if you are very close. Like this tiger moth that I captured she doesn't move.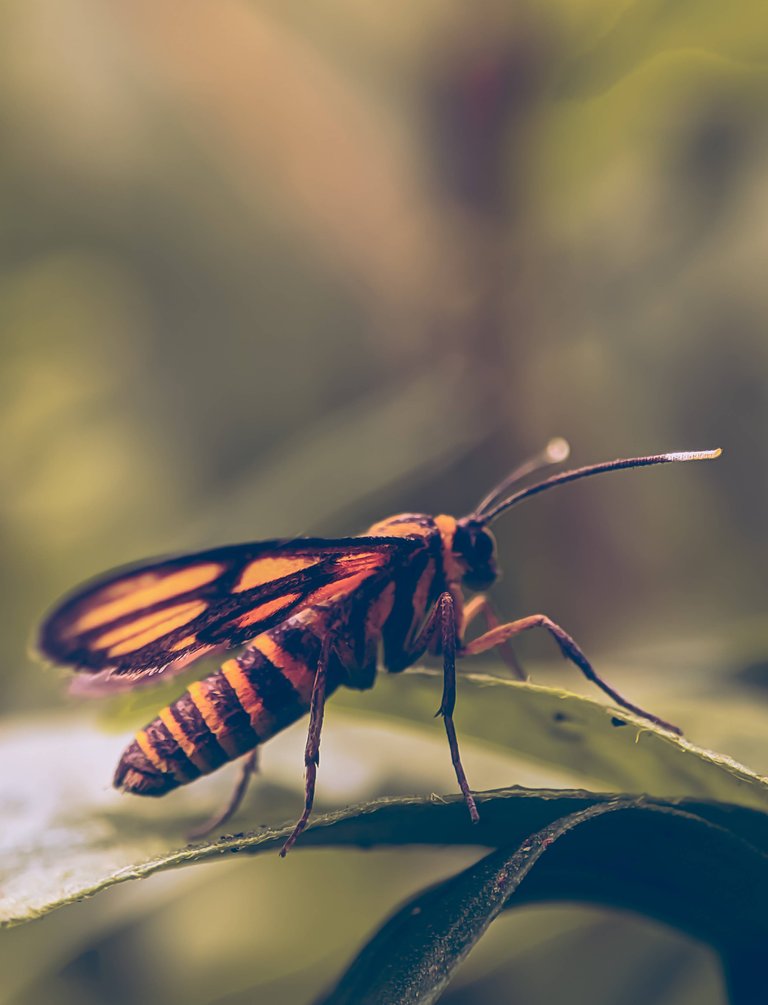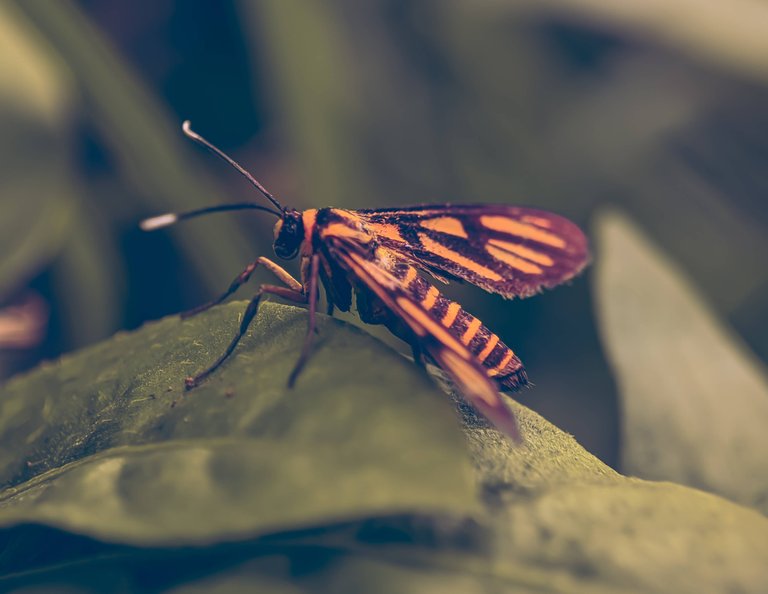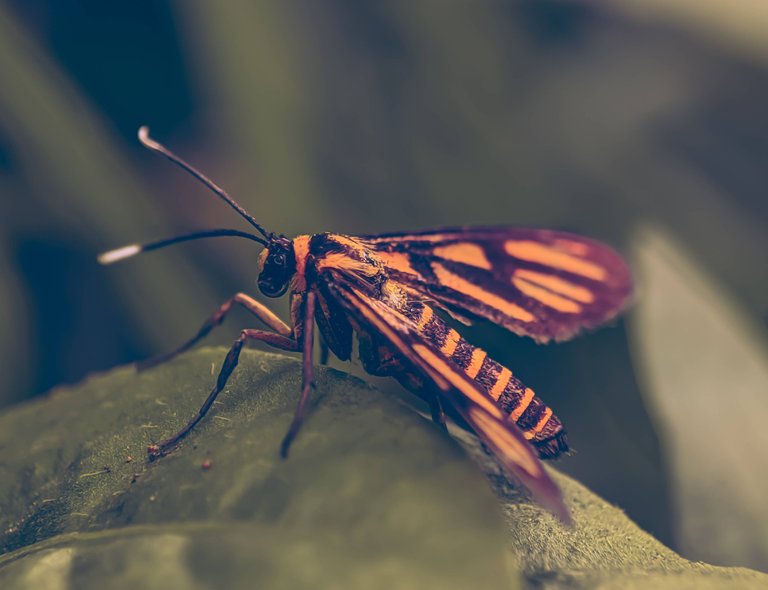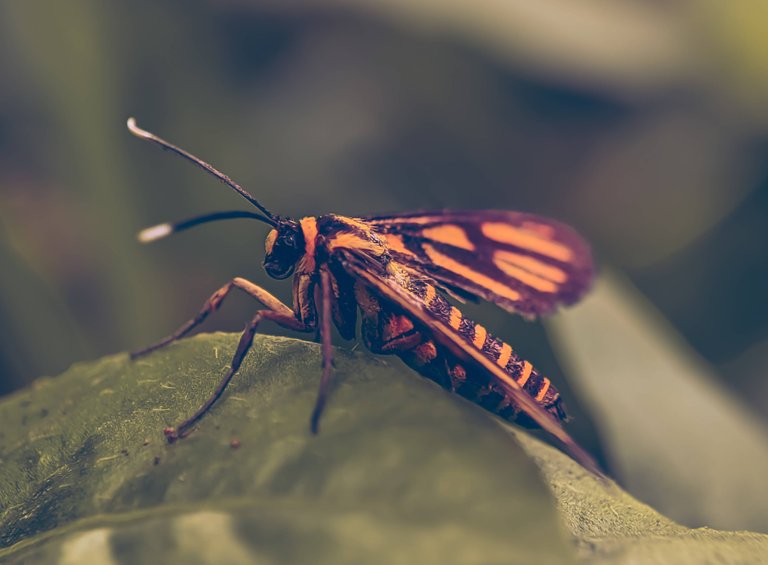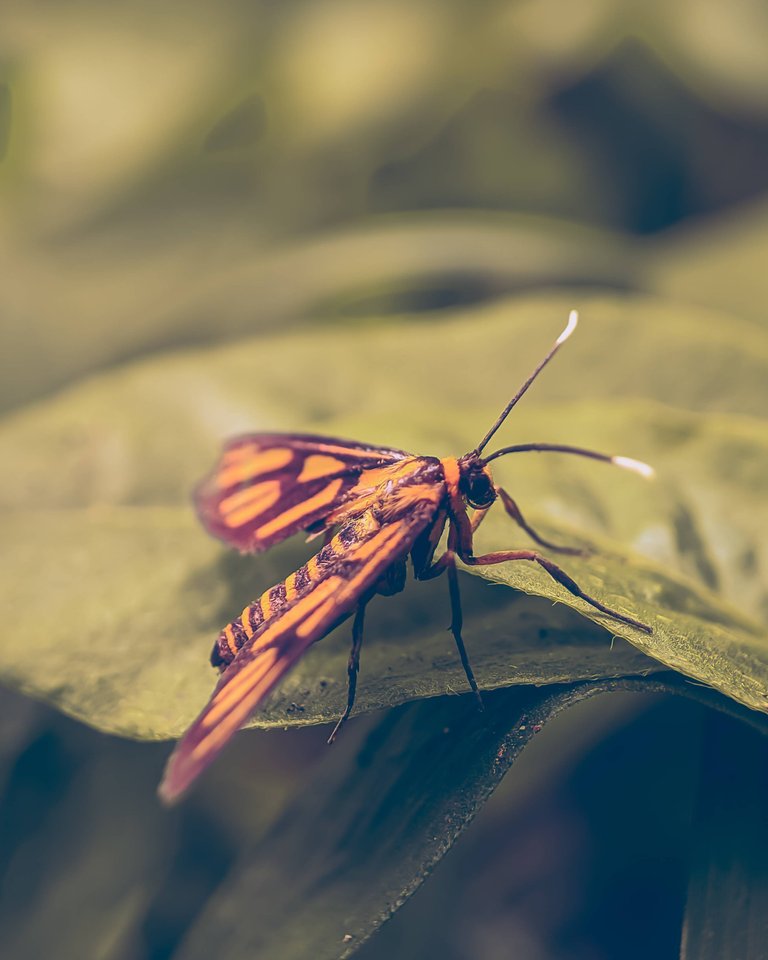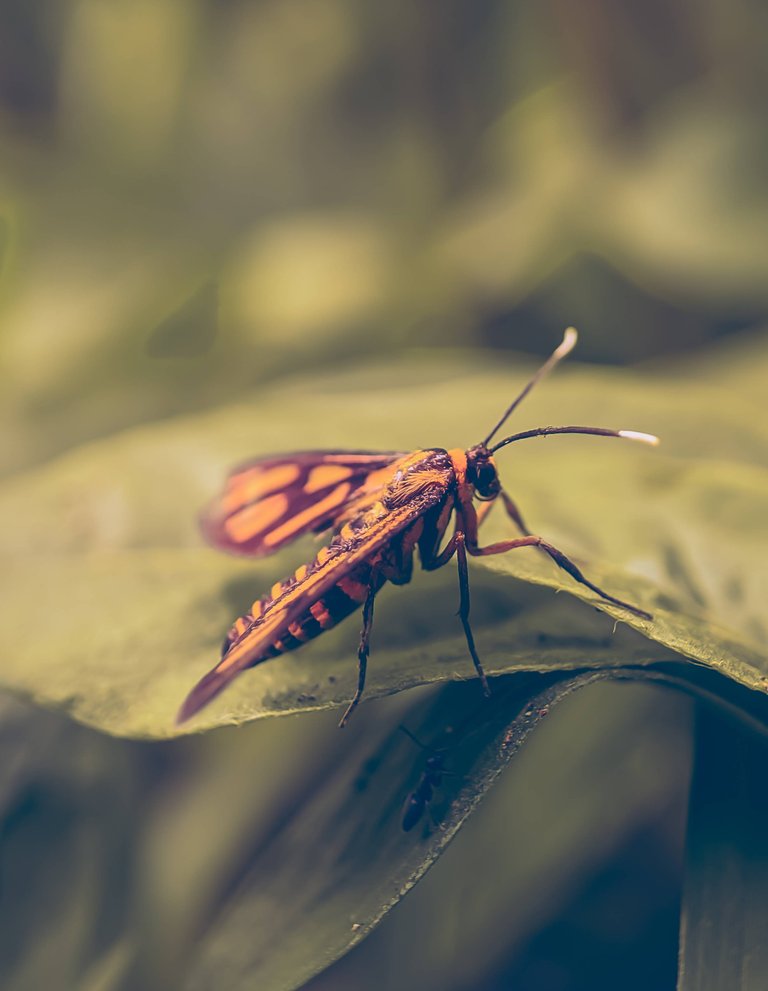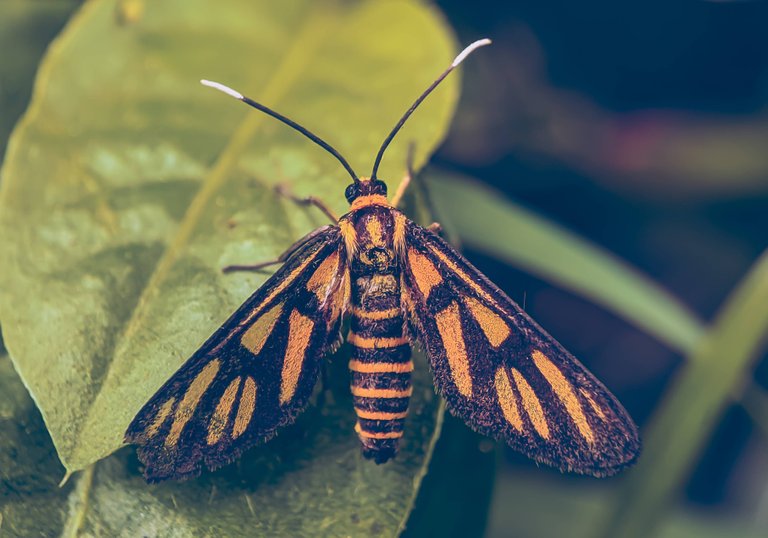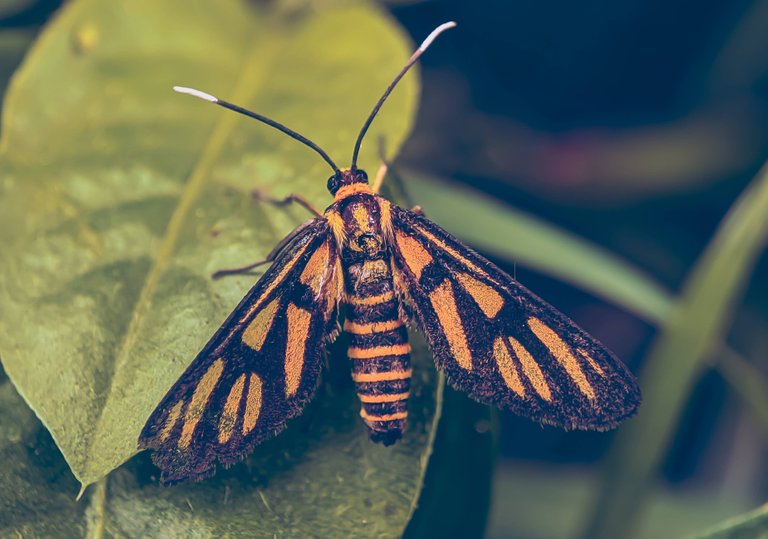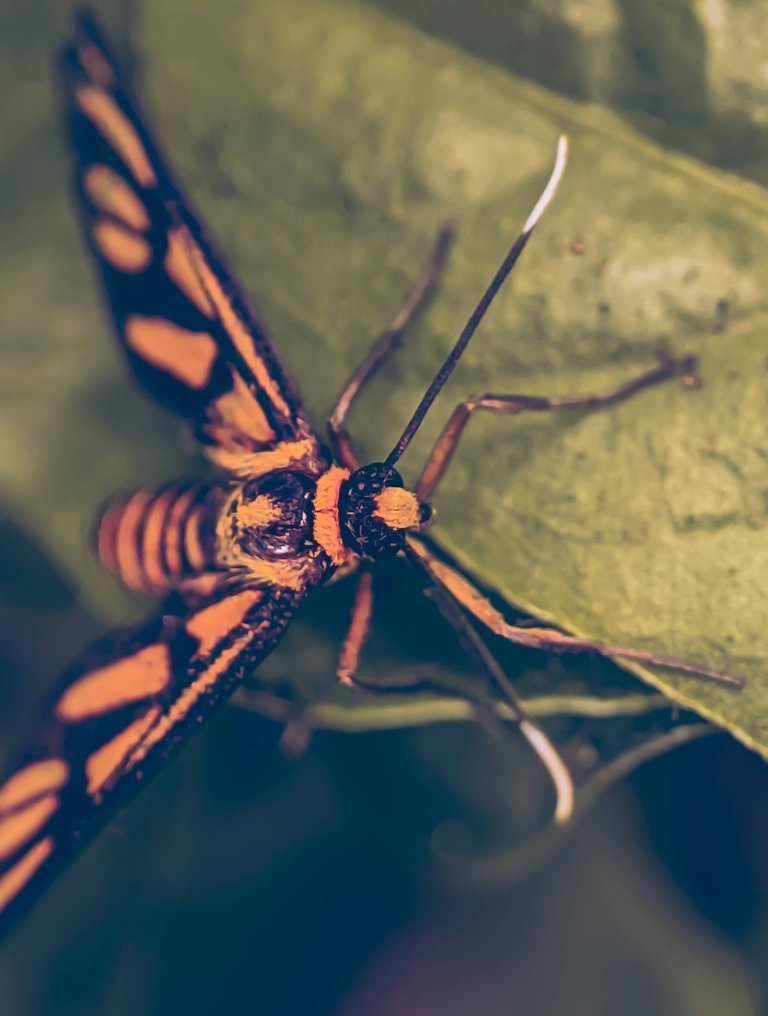 Insect Macrophotography #78
---
Please Note: In this article, all the images are mine and I captured them using my Realme 5 Pro and Apexel 100 mm Macro Lens.
---
Camera: Taken by Realme 5 Pro with Macro Lens
Lens: Apexel 100 mm Macro Lens
Category: Insect Photography
Date Taken: August 08, 2022
---
Thanks For Visiting My Blog I appreciate Your Precious Time!
---
---