XBOT - How Have I Not Known About This?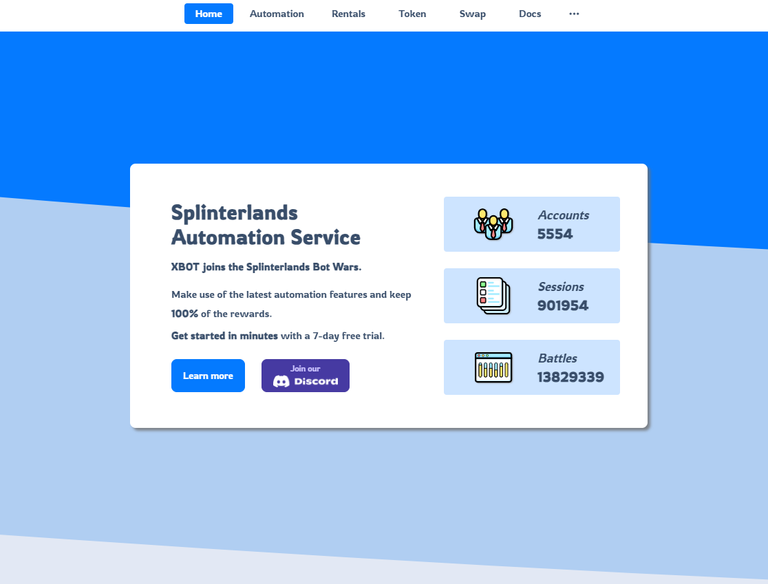 I feel a bit stupid having only figured this out now
Perhaps one reason is that I haven't kept completely up to date with the developments going on in the Splinterlands universe. Then again, it is a dapp that isn't perhaps held in the best light; it is after all about automating (i.e. botting) gameplay. But we all know that these developments are going to happen - people will be building these things and it is up to the players to use them.
XBOT offers essentially two things:
Automated gameplay
Battle helper
It's a dapp that is completely disruptive because it helps the player to choose the best team available in a rule set and also does this automatically for the Wild League (since botting was banned in Modern). This means that it is only possible to win against it when one has better and higher level cards. This is obviously unfair. I have experienced this myself, I have often had streaks of losses in the lat months and always thought "ha, well why didn't I think of using this line up?". Well now I know: the other player was probably Xbotting...
So what do you do if you can't beat them?
You join them?! I honestly think this is the only way one can compete nowadays since manually playing the game has not only the disadvantage of choosing the worse team, but also costs time. Unless of course one actually enjoys playing the game. While I do like the game, I also do not want to spend 30 min or an hour a day playing it and losing half the the times. The rewards given out also do not really justify that time investment. My win rate changed from around 50-60% to like 90%: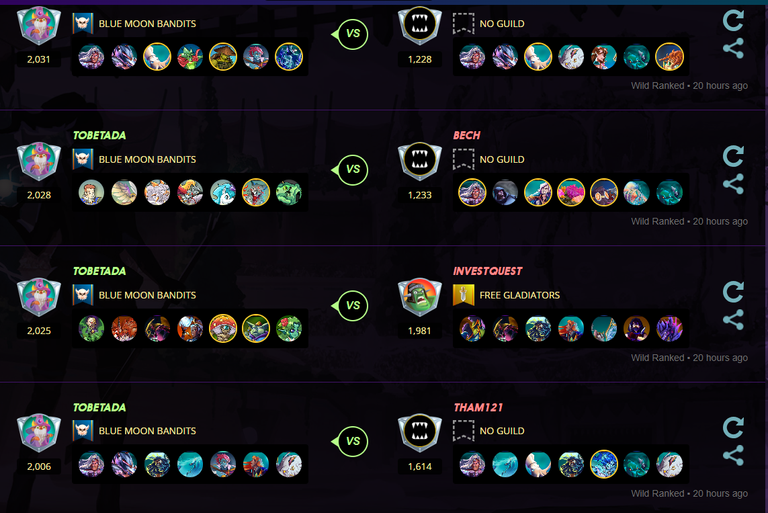 2 Way Strategy
I think how I am going to integrate this with my gameplay is that I will use the automation feature into the wild ranked gameplay to get my focus and season reward chests. I can then use some more energy points in Modern League to focus on fewer battles but try to get some higher SPS rewards there. The battle helper doesn't seem to work atm, so I haven't tried that out. But obviously, it is also extremely unfair since one plays manually, but still gets the suggests from the bot to submit the best team. Therefore, I might not use it, since I can only play a handful of battles anyway - so I can just play for the "fun" of it.
Conclusion
XBOT is a curse and a blessing. It would be best if no one would be using these services to even the playing field. But since that won't happen, I think the best thing to do is to integrate it into one's gameplay without completely relying on it. Anyway, what's your take on it?

⛅🌦🌧🌦🌧🌨☁🌩🌦⛅🌧☁🌤🌥🌪🌧🌨🌩⛅🌦☁🌤🌥🌤⛅🌤⛅🌦⛅

⛅🌦🌧🌦🌧🌨☁🌩🌦⛅🌧☁🌤🌥🌪🌧🌨🌩⛅🌦☁🌤🌥🌤⛅🌤⛅🌦⛅

---
---