Crypto Analysis | Hive Pump Finished - Here Comes The Dump

Good day Hiveians!
Join me in analyzing the crypto markets!
Hive has been going crazy the last couple of days
We went all the way from 40 cents to 71 cents in a matter of a days. And this hen the crypto market in general was red. With this came a renewal of volume which seems to mark the beginning of the next impulse wave. This is all very bullish for Hive in the long term; but keep in mind that the dump is now ongoing, so probably it will make sense to buy at around 45 cents.
In the last post I presented this chart which predicted the ongoing dump.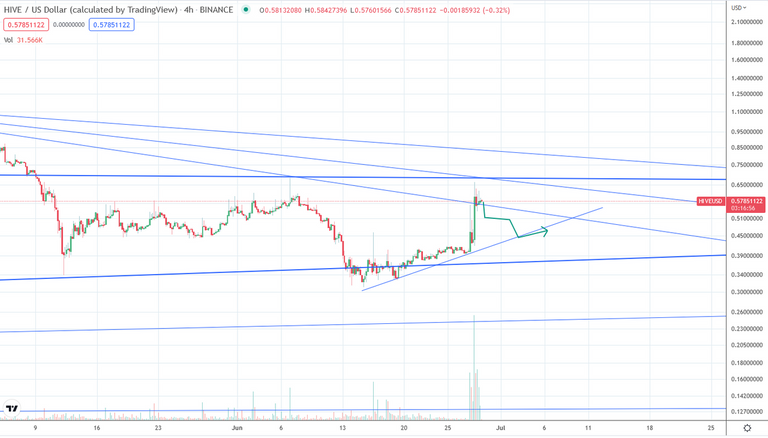 And this is where we are currently: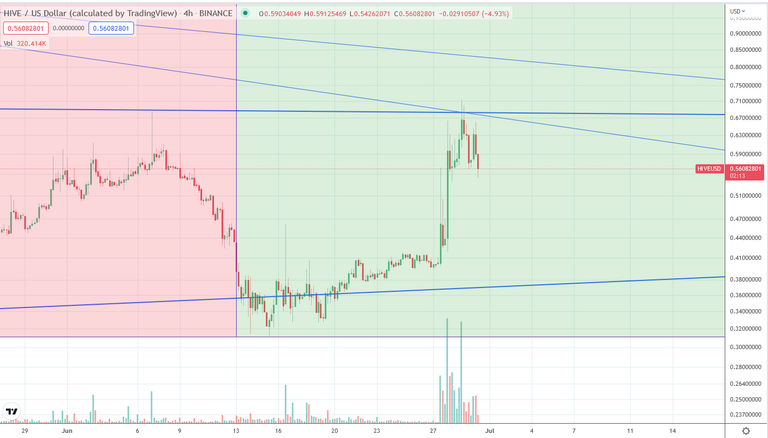 We all knew this was going to happen, so no surprises here. Hive will go down with the rest of the market and correct harsher than most other coins (which is okay after an almost 80% pump). We can definitely expect it to go down to at least 45 cents again over the next week or so. Expect to see something like this: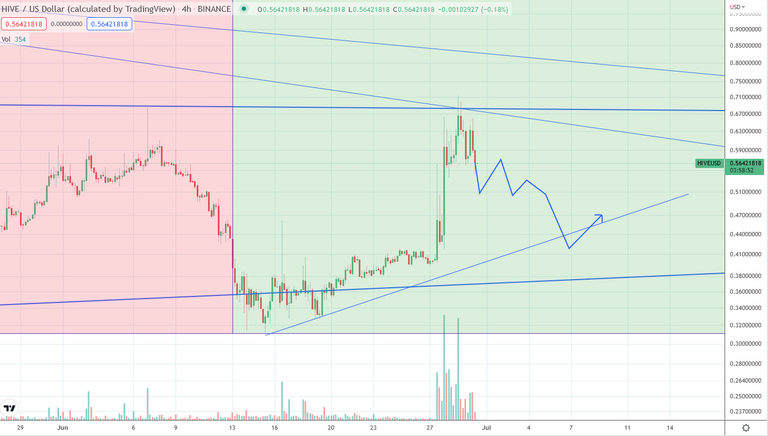 While it is hard to see Hive going down like this again, don't forget that we are doing this from the 71 cents. It would be much worse if w were doing this from the 40 cents starting area. Then we'd probably see sub 30 cents! I think Bitcoin is probably going to revisit the 17k area and perhaps even 16k. If Hive can hold 40 cents during this mini crash it is actually very bullish.
Especially in light of the bigger picture which looks like this. First the horizontal divide and then the corrective and impulsive waves: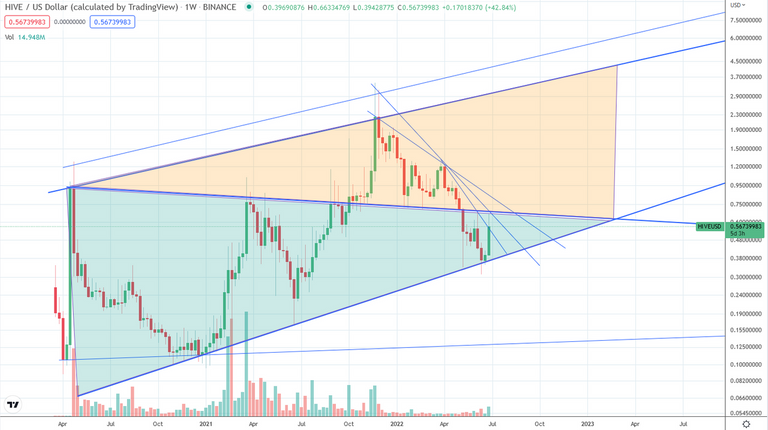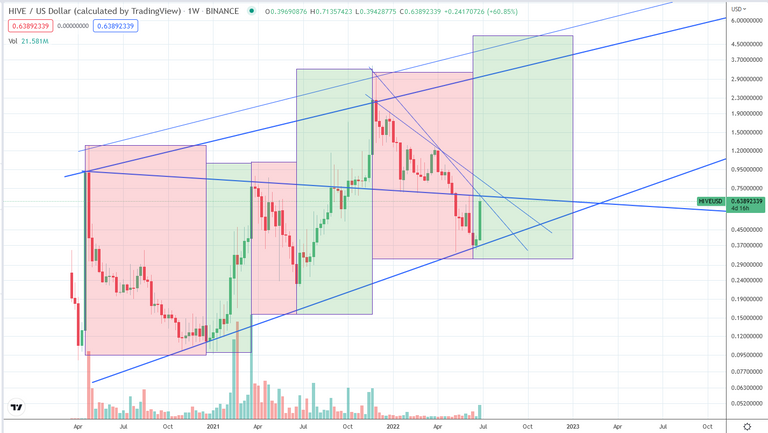 Being now in the impulse wave means that price will go up on average. But we also know from the horizontal resistance that price was rejected exactly where we expected it. Hive will correct to probably around 40-45cents before going up again. It will probably look something like this: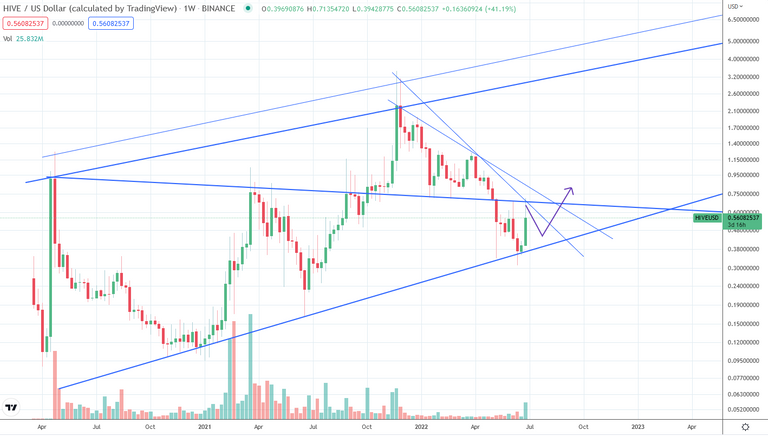 You can see that Hive is in a wedge and I think because of the strong pump and the beginning of the impulse wave we can expect Hive to break out to the top which means that we would be above the horizontal divide again and reaching for the upper limit of this converging channel (at around $4-6).
---
As a general reminder: Please keep in mind that none of this is official investment advice! Crypto trading entails a great deal of risk; never spend money that you can't afford to lose!

⛅🌦🌧🌦🌧🌨☁🌩🌦⛅🌧☁🌤🌥🌪🌧🌨🌩⛅🌦☁🌤🌥🌤⛅🌤⛅🌦⛅

⛅🌦🌧🌦🌧🌨☁🌩🌦⛅🌧☁🌤🌥🌪🌧🌨🌩⛅🌦☁🌤🌥🌤⛅🌤⛅🌦⛅

---
---