Pop Up WeWrite Contest: Garb of woe, religious attire and a distinct lack of modesty! Thanks to @OWASCO
Today, I am stoked to be able to participate in @OWASCO's Pop Up writing contest. The rules are to conclude the story, in any manner seen fit, in 750 words or less. The original prompt is in bold below, followed by my addition.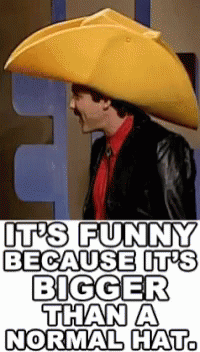 **The test results wouldn't be posted for at least another hour. While she waited for them to be plastered to the gym door for all to see, Janie made her breakfast in the nearby park.
Breakfast consisted of a paper bag, the bottom lined with raw bacon, a couple of eggs cracked on top, a stick poked through the top of the bag, and the whole thing held over hot coals in a grill. She was alone this day, the way she wanted to be. Those test results were scaring the pants off of her. If she didn't score 100 on the math final, she was going to have to actually eat a hat.
Janie had been trying to decide which hat for two days now. The smaller the better of course, but it also mattered what material! She couldn't stand the taste of cashmere - too goat-y. Cotton she thought, which would probably be least likely to upset her stomach, especially after a breakfast of bacon and eggs cooked in a paper bag over coal.
Jason had put the bet to her. The lower score would lose. If they tied, no one would have to eat a hat. Jason would likely get 100, so she had to, too.**
ORIGINAL ENDING:
But she couldn't help but wonder, what if there was another, despite the unlikelihood of it, outcome. What if...? The thought was on the tip of her tongue, as the paper bag over coal, which contained the eggs and the bacon and the stick started to shift in the heat.
What if she were to attend the results posting in a dark veil, in a singular shade of black. Would he dare to challenge her to confront what was so obviously a mourning garb of woe?
What if she were to attend the gym, in nothing, save a petite white cap which did not don on her head, lest she try and save some modesty!
What if she were to swan up the steps wearing a nun's habbit? Jason was a Catholic afterall, would it not be irreligious to consume a garment of that cloth?
Lost somewhere down this rabbit's hole, she realised that the challenge didn't matter, that her self-worth and dignity was not tied to a number - a thought, which was lost to her later in the day, when she demanded Jason eat his bowler.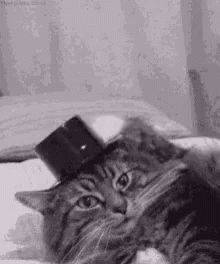 #wewrite #contest #freewrite #fiction #proofofbrain #leo #gems #palent #neoxian
.GIFs provided by TENOR.
---
---