Visit to Nemrut Crater Lake in Autumn. We cooked beef tenderloin there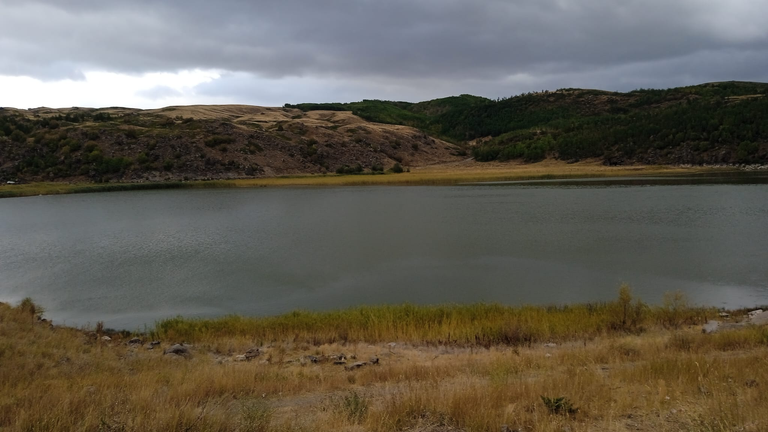 I can say that this year has been a very interesting year for me. After many years of absence, I started to be away from my family and friends. This has had advantages and disadvantages on my part. I think it has more advantages. I started to work in a company owned by my friends, close to the Nemrut crater lake, which is the second largest crater lake in the world. Naturally, I visited Nemrut Crater Lake frequently this year whenever I had the chance.
Bu yıl benim adıma oldukça ilginç bir yıl oldu diyebilirim. Uzun yıllar aradan sonra ailemden, arkadaşlarımdan uzak bir yerde bulunmaya başladım. Bunun benim tarafımda avantajları ve dezavantajları oldu. Sanırım avantajları daha fazla. Dünyanın 2. büyük krater gölü olan Nemrut krater gölüne yakın bir yerde, arkadaşlarıma ait bir işletmede çalışmaya başladım. Haliyle bu yıl fırsat buldukça Nemrut krater gölünü sık sık ziyaret ettim.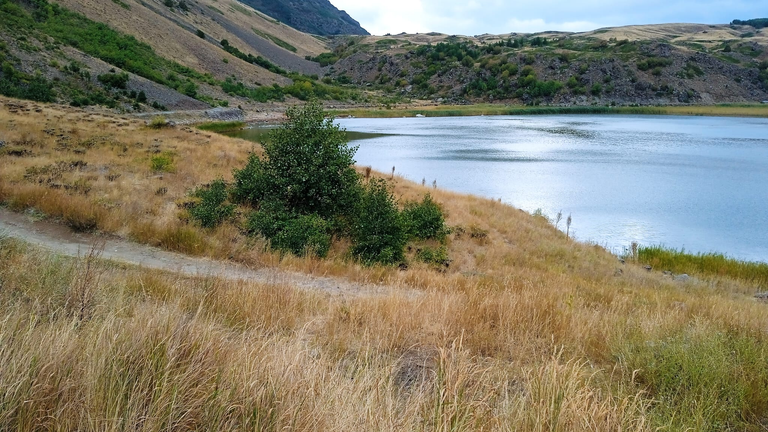 This visit is different from the others, because during this period the grass is completely yellowed. The temperature has been dropping. Fewer people visit this place compared to the summer season.
Bu ziyaretim diğerlerinden farklı, çünkü bu dönemde otlar tamamen sararmış durumda. Sıcaklık git gide düşmüş durumda. Yaz mevsimine göre daha az insan ziyaret ediyor burayı.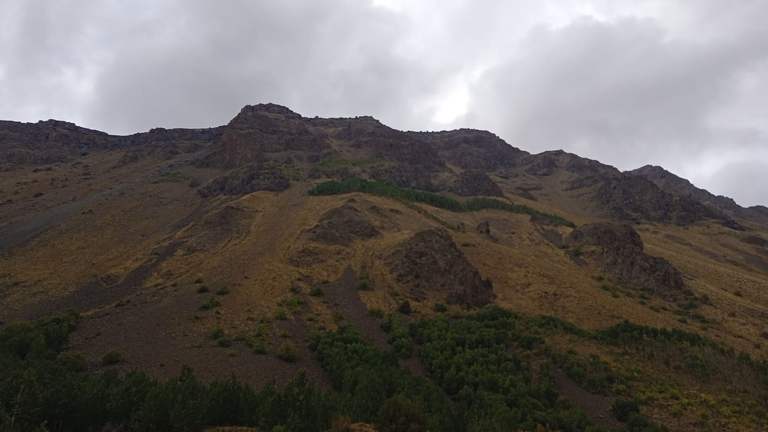 The forest upper limit is quite high due to the microclimate effect. Trees grow at an altitude of about 2500 meters. Since there is a lot of snow in the winter, the trees are under avalanche.
Mikroklima etkisi nedeniyle orman üst sınırı oldukça yüksek. Yaklaşık 2500 metre yükseklikte ağaçlar yetişiyor. Kışın çok fazla kar yağdığı için de ağaçlar çığ altında kalıyor.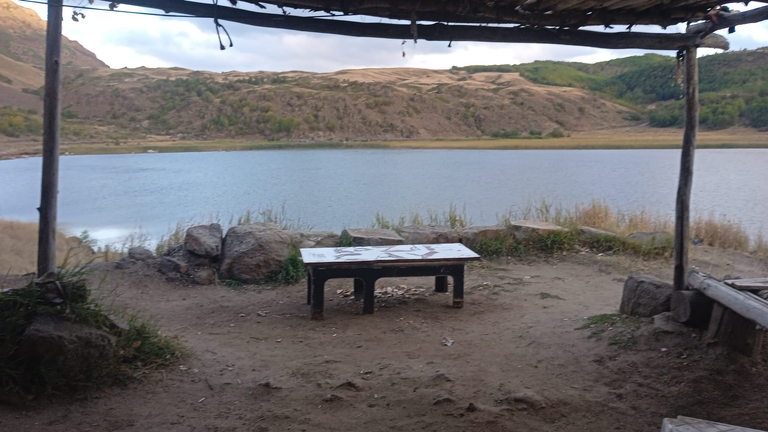 Since the area is under protection, it is forbidden to open a business, cut trees or make any intervention here. But a few places made of huts. In these places, it is possible to provide water, tea and biscuits. Telephone or internet is not available here. Before coming here, you need to tell your relatives about the situation.
Bölge koruma altında olduğu için burada işletme açmak, ağaç kesmek veya buraya herhangi bir müdahalede bulunmak yasak. Ancak barakadan yapılmış bir kaç yer. Bu yerlerde, su, çay ve bisküvi temin etmeniz mümkün.Telefon veya internet burada çekmiyor. Buraya gelmeden önce durumu yakınlarınıza anlatmanız gerekiyor.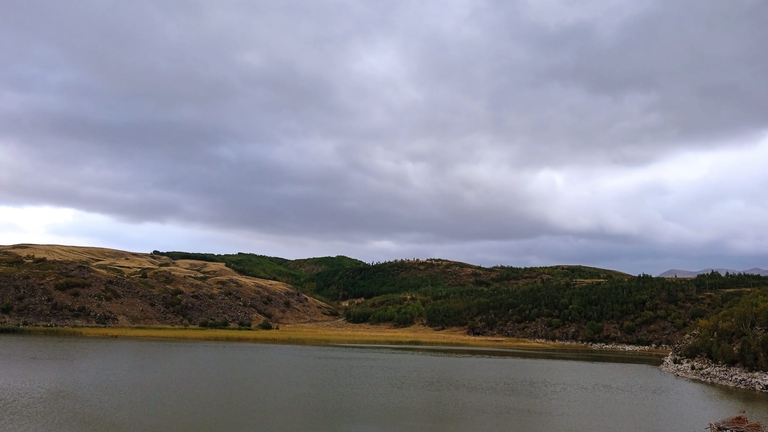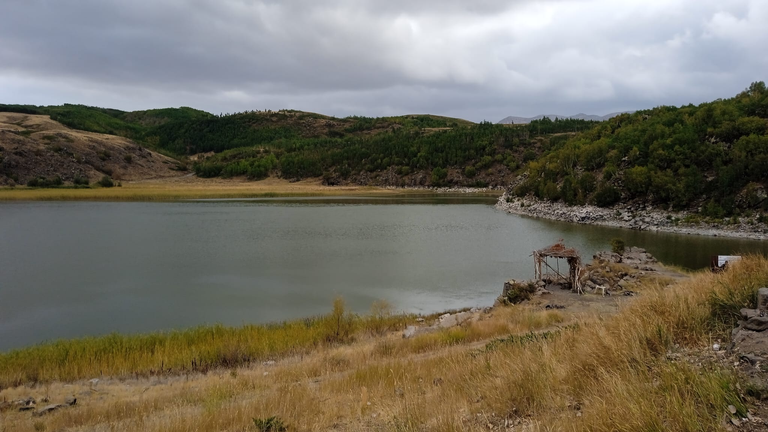 It was quite windy. It gets pretty cold here in windy weather. Since the weather is cloudy, the lake also looks slightly cloudy.
Hava oldukça rüzgarlıydı. Rüzgarlı havalarda burası oldukça soğuk olur. Hava bulutlu olduğu için göl de hafif bulanık şekilde gözüküyor.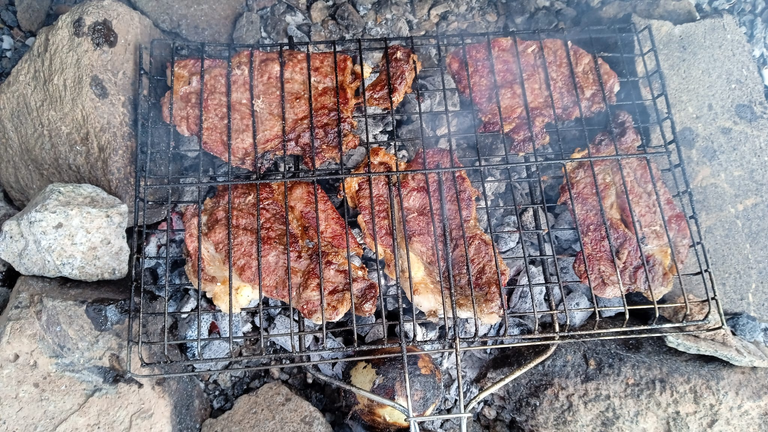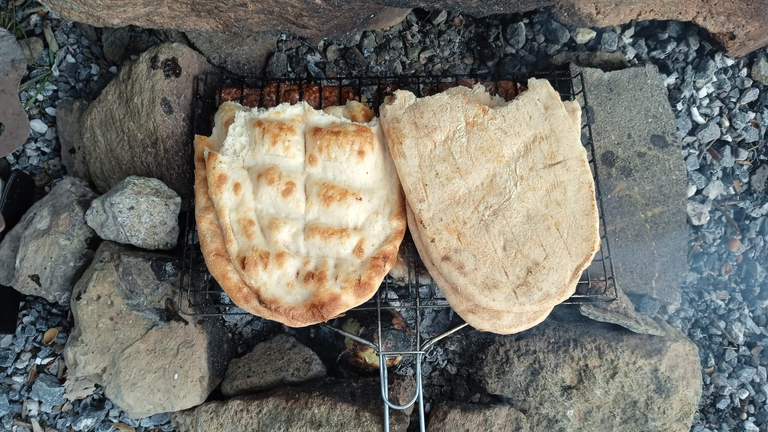 It would be impossible not to come to the Nemrut Crater Lake and not cook a meat dish. We cooked the "Beef Tenderloin" bought by my friends on the wire grill. Before the meat is thoroughly cooked, heating the pita bread on the fire and contacting the meat makes the bread more delicious.
Nemrut Krater gölüne gelip et yemeği pişirmemek olmazdı. Arkadaşlarımın aldığı ''Dana Bonfile''yi tel ızgara üzerinde pişirdik. Et iyice pişmeden önce pide ekmeğini, ateşte ısıtmak, et ile temas ettirmek ekmeği daha lezzetli hale getiriyor.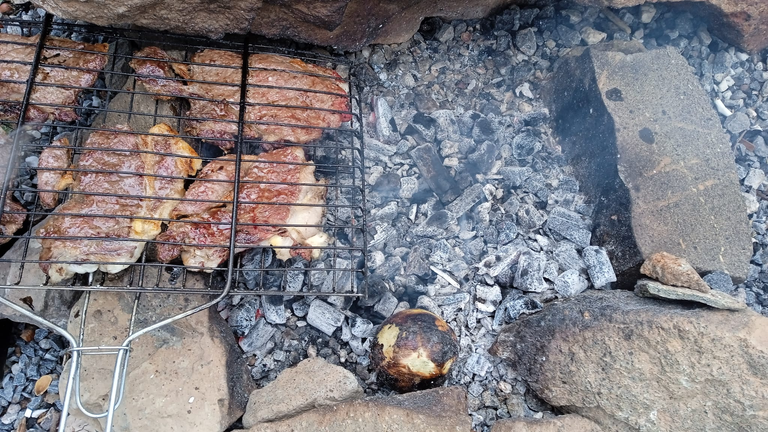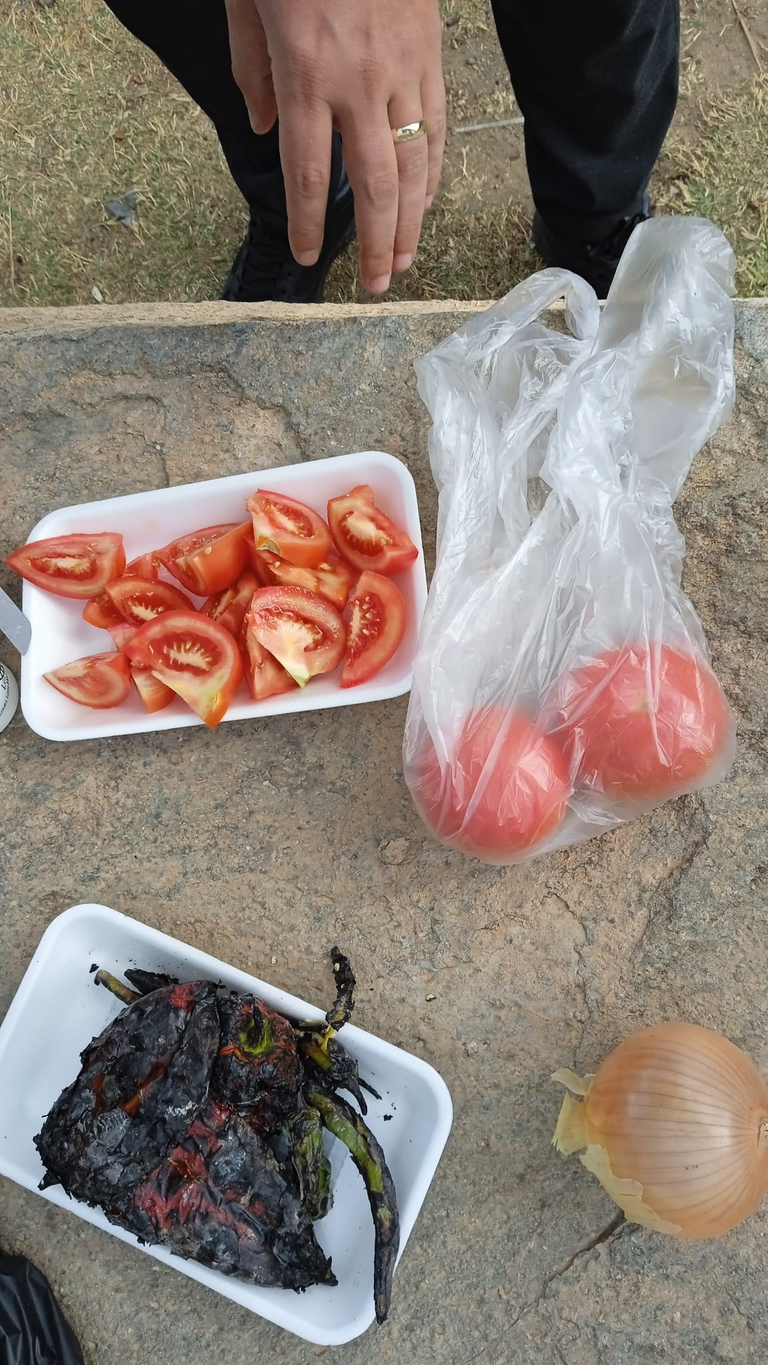 When cooking meat with the grill, it is also necessary to cook peppers and onions. Failure to do so leaves something out. Tomatoes, as always, are a good food to accompany a meat dish.
Izgara ile et pişirirken, biber ve soğan da pişirmek gerekir. Bunu yapmamak bir şeyleri eksik kılar. Domates de her zaman olduğu gibi et yemeğinin yanında iyi bir yiyecektir.
---
---