Iron Bars
New residential areas are being built in my area. The city is slowly shifting towards here.
Bulunduğum alanda yeni yerleşim alanları yapılıyor. Şehir yavaş yavaş buraya doğru kayıyor.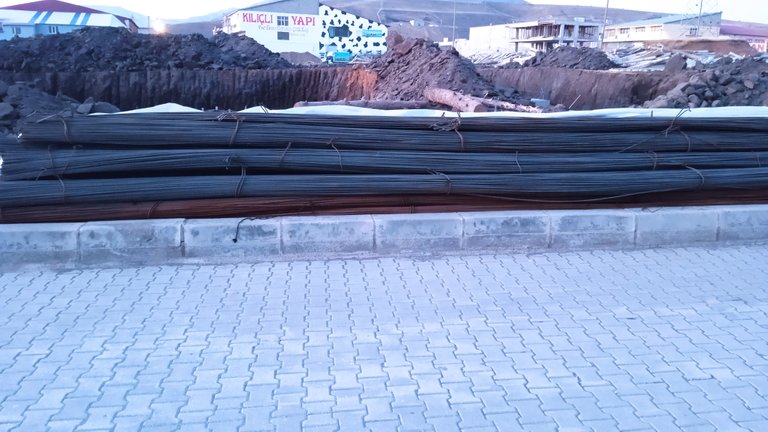 The most important part of the construction site is the foundation, keeping the foundation solid is vital. Iron is used to keep the foundation durable and it weighs many tons. Iron bars are kept ready to be placed in the foundation of the construction.
İnşaat alanının en önemli kısmı temelidir, temeli sağlam tutmak hayati derecededir. Temeli dayanıklı tutmak için demir kullanılır ve bu tonlarca ağırlıktadır. Demir çubuklar inşaatın temeline konulmak için hazır bekletiliyor .
---
---