Bitcoin price squeeze and daily volume drop
In Bitcoin, which has increased by more than 50% since the beginning of the year, investors of course want the price to increase even more. Bitcoin price as of now is $27,268.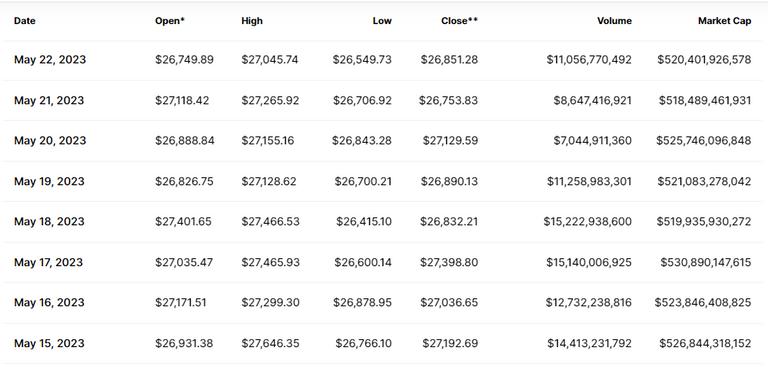 Coinmarketcap
For almost 10 days, there has been a change in the price of Bitcoin around $ 1000. Bitcoin price is moving in the $26,500-$27,500 range. When we look at the daily volumes of Bitcoin, there is also a horizontal course there.
In such cases, it is highly likely that the price will experience drastic changes up or down when the price change is squeezed and there is a decrease in volumes.
---
---