Unplanned dinner in a bistro | The food was amazing!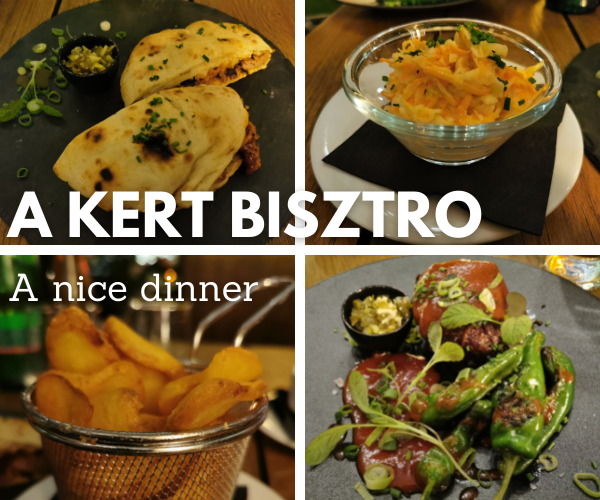 Yesterday we didn't plan on going out for dinner
We were actually on the road a lot as we wanted to test the car after it had been fixed by the mechanic. So we decided to go for a few longer drives to the XXL supermarkets in the outskirts of the city rather than going to our normal supermarkets. These trips are always fun as you can buy about anything in these supermarkets, I often succeed in buying the nicest clothes there for example. Anyways, it was quite exhausting to walk through three of these "hypermarkets" as they are called here, and all three of us started to get hungry at some point.
Too late to grab a bite
When we arrived at the last hypermarket, we planned on having a bite there, as the last time we had a great lunch for a few bucks and it wasn't too bad either. This is something that's quite remarkable because a lot of places just disappoint if you go for a quick bite somewhere. Not talking about fancy restaurants, obviously. Unfortunately, by the time we arrived, the food area was about to close, so we were out of luck. We bought some stuff and drove in the direction of our home. Not knowing what to eat, while by that time it was already close to 8 PM.
I noticed A kert Bisztro on our way home
As it's located in quite a sad street all grey-ish buildings and out of nowhere in the middle of it, this cute bistro pops up. It just grabs your attention rather you like it or not. I remember having lunch there a year ago and thinking we should eat there again one day, so I proposed to go there, not knowing if they would have a free table for us. It was quite crowded for a weekday, but they had a table for us outside next to the heater. Thankfully, these more fancy restaurants also have blankets on each chair in case you're a bit chilly as it started to get chilly at that time as well. Summer is definitely over now.
I loved the outside area
There's a big outdoor kitchen which takes care of the orders from the guests outside. Thanks to the chefs, who seemed to have a great time together as well, we could enjoy the different aromas while waiting for our food. When it arrived, we were pleasantly surprised by the presentation.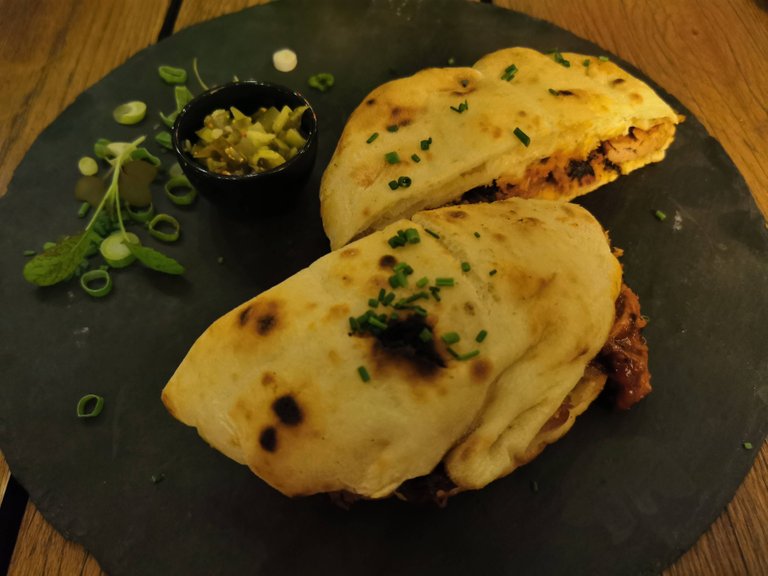 A nice homemade flatbread with pulled pork and peppers on the side. There was a BBQ sauce added as well. I really enjoyed this pulled pork, usually, it's very greasy, but here it was perfect!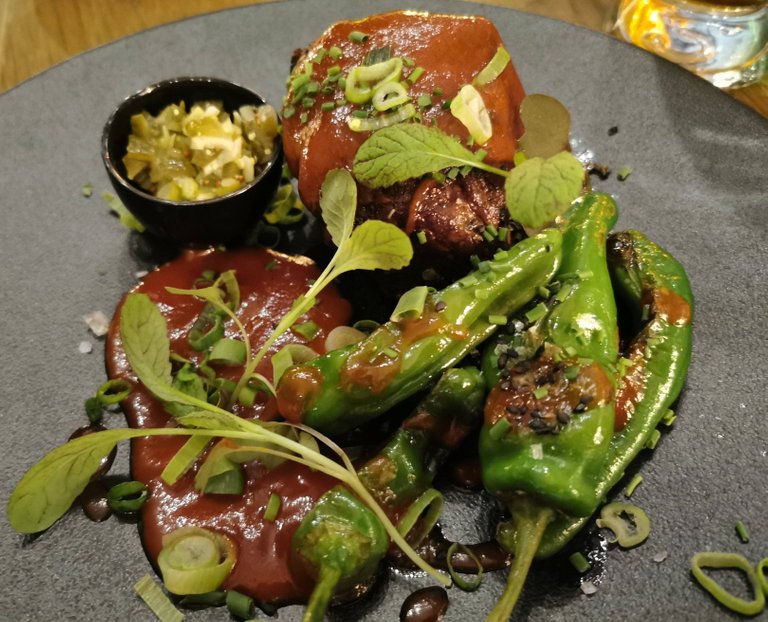 BBQ beef brisket smoked for 14 hours with a sauce (can't remember what it was exactly) and some green paprikas with peppers on the side.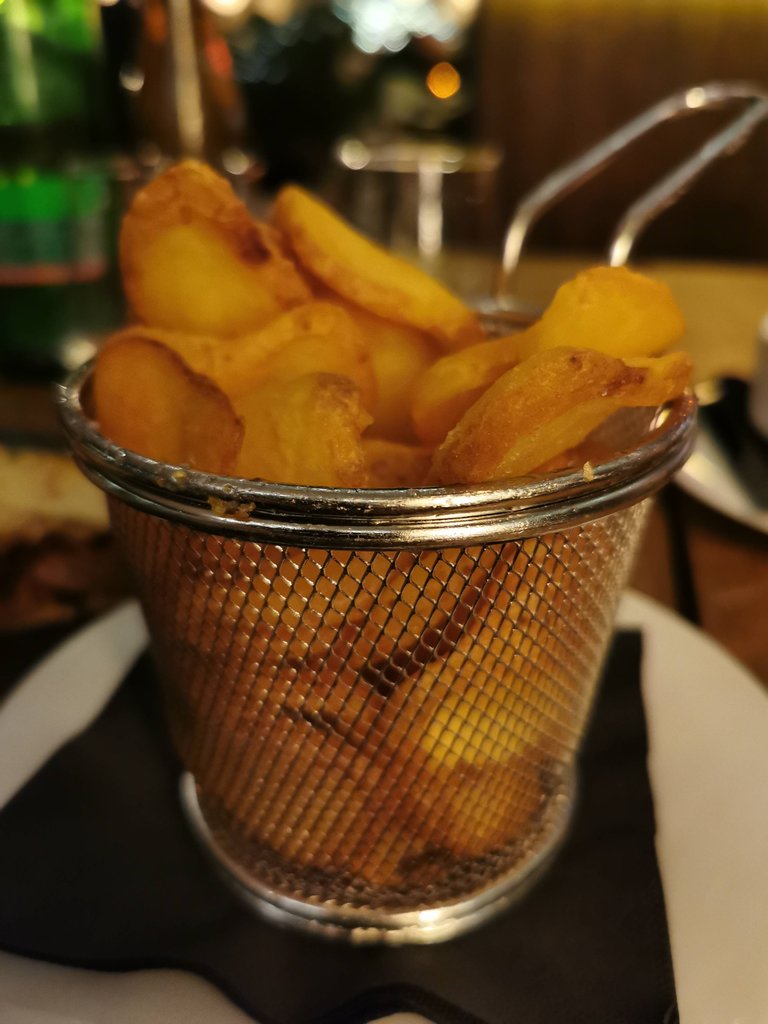 Fried sliced potatoes.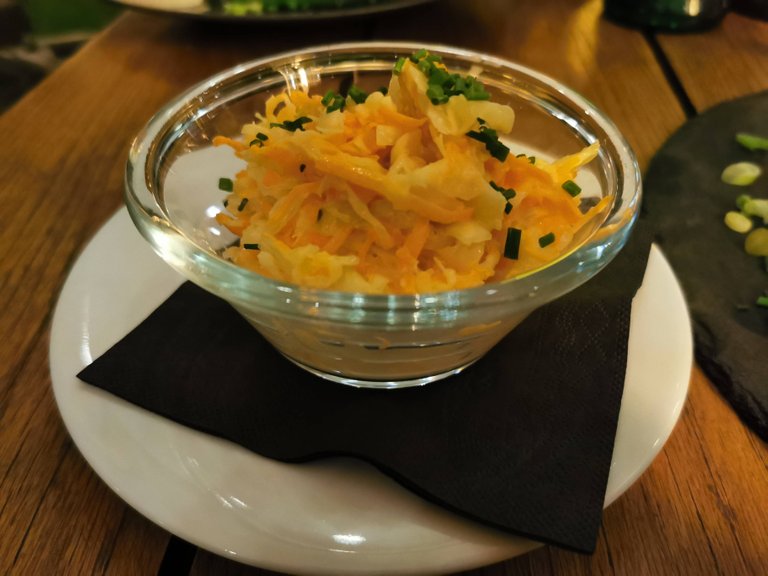 Coleslaw.
We enjoyed every bit of it, the normal menu was a bit more expensive, especially knowing that there wasn't really something on the menu that I felt like eating. Thankfully we discovered that we could order the BBQ menu as well, and found these dishes above. On top of the bill, there was 1 big beer and a big bottle of still water, and total costs were as low as 43 euros. We ate very well for that amount, and I expected it to be more expensive to eat there so that was a nice surprise when we paid.
A place to recommend
We will definitely go back there another time, if you're ever in Budapest, go find this bistro, especially if it's during the summer months and you can sit in the outside area: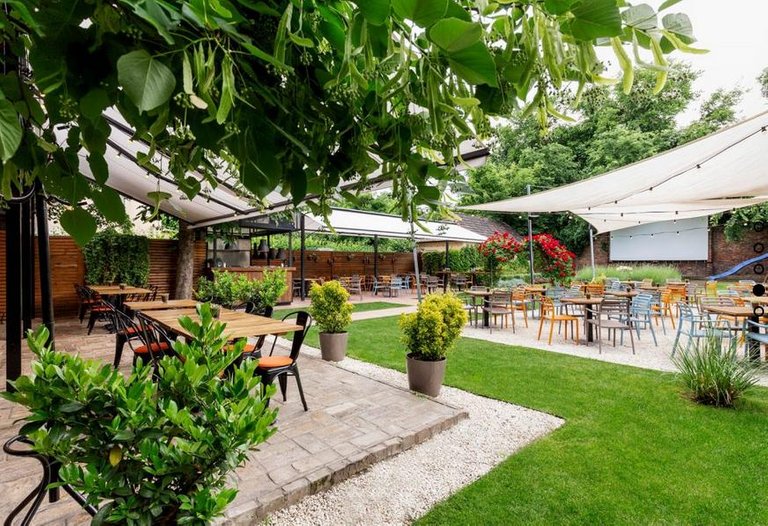 Source
Thanks for stopping by!
---
---