RE: SplinterLands Investing, Battling and Earning - 12 Beginner's Tips
You are viewing a single comment's thread:
Most valuable post I read all week :)
Yeah, I know week just started, but it's the truth!
I went ahead and bought myself the Rex, thanks for the tip! Also thought I should buy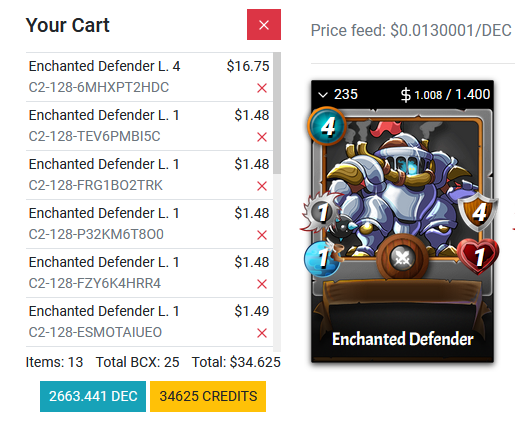 As I read 15 bucks in the post, but either prices went up a lot or it was a miscalulation from the beginning as it will be 34 bucks now. I know prices went up a lot, seeing the account value grow every day.
I also read the 10k silver deck post, and thought about it when I discovered it cost me a lot less to get enough power for silver :)
---
---