Learning my daughter how to draw using a mannequin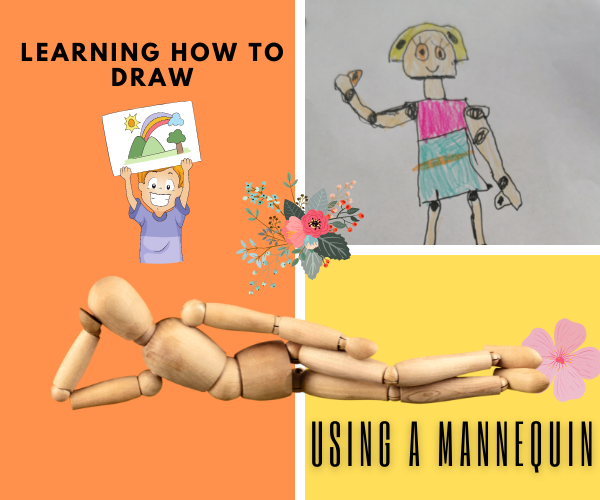 My daughter's drawing skills are improving every week
I'm so proud of her when I see her drawing something with more detail every single time. I can still recall how she used to draw and paint trees and flowers only. And look at her today, creating drawings and paintings with more detail every time she tries. It's very nice to see her learning new things. I totally enjoy our little art classes where we do something creative, may it be drawing, painting, or something else. She loves it too and that makes these classes extra special and can be called quality time.
I've had a mannequin in the house for years
And although I've used it a few times while drawing myself, I never actually used it as I intended to use it. But lately, my little lady is starting to learn how to draw more details and I figured it would be nice to educate her a bit more about the human body and how you can get some help from a mannequin while drawing or painting a body.
She's always up for the challenge
So I decided to place the mannequin in a certain position with the arms, and tell her to look at it while drawing a person. I told her by looking at it, and paying attention to the parts of the body, she will learn how things are in proportion while drawing. And that you can use it as an example for different positions of the body as well.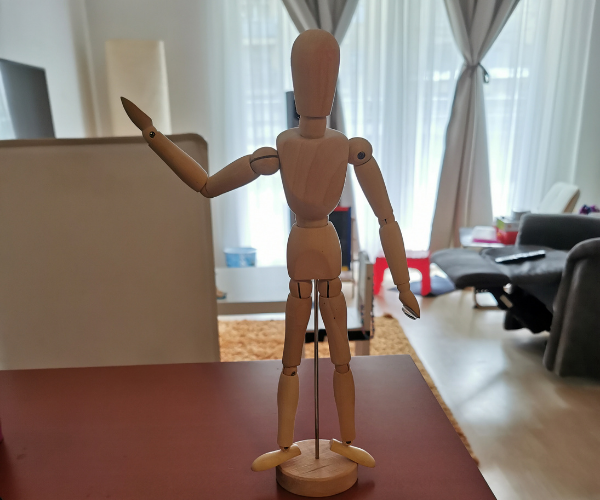 This is the mannequin I placed in front of her.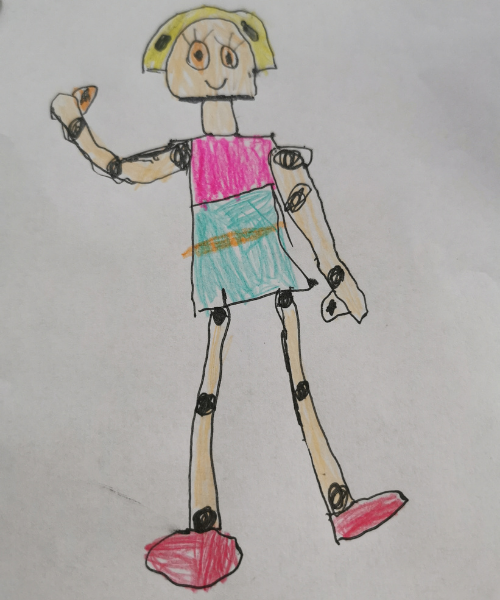 And above you can see her drawing. I think she quite nailed the body position! I see a huge improvement compared to when she doesn't use one. She did feel the hair and eyes/mouth were needed lol. She said otherwise it looks weird, mom! :)
Let's create one more
As she was having fun, and I was feeling like a proud mom, we decided to do another one. This time I let the mannequin have the arms in the air, like when you're at a concert lol. I forgot to take the mannequin's picture, but below you can see what I mean: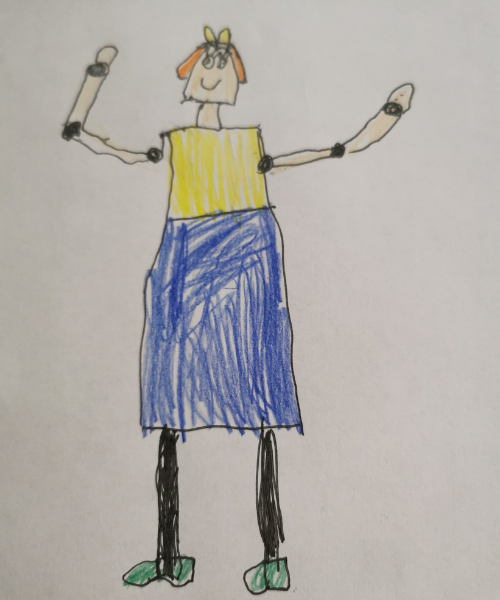 This time the body parts are a a bit more out of proportion, but that doesn't matter, practice makes perfect. I think the fact that this mannequin is attached to the part to make it stand up, will make it harder to place it in laying positions, but I'm gonna try that next.
I will join her in this journey next time
As I loved seeing how she instantly understood how to use this tool for drawings, I feel like I should join her from now on and also practice my drawing skills so that I will hopefully be able to draw people one day. I can do it, but usually, I need an example from a picture to do so, this will probably help me drawing without examples. I can't wait for our next art class using this mannequin.
Have you ever used a mannequin for drawing purposes? Any other tips that I can use to teach her (and me lol) how to draw people? If you have tips, please feel free to comment below!
---
---