Grilled chicken with a view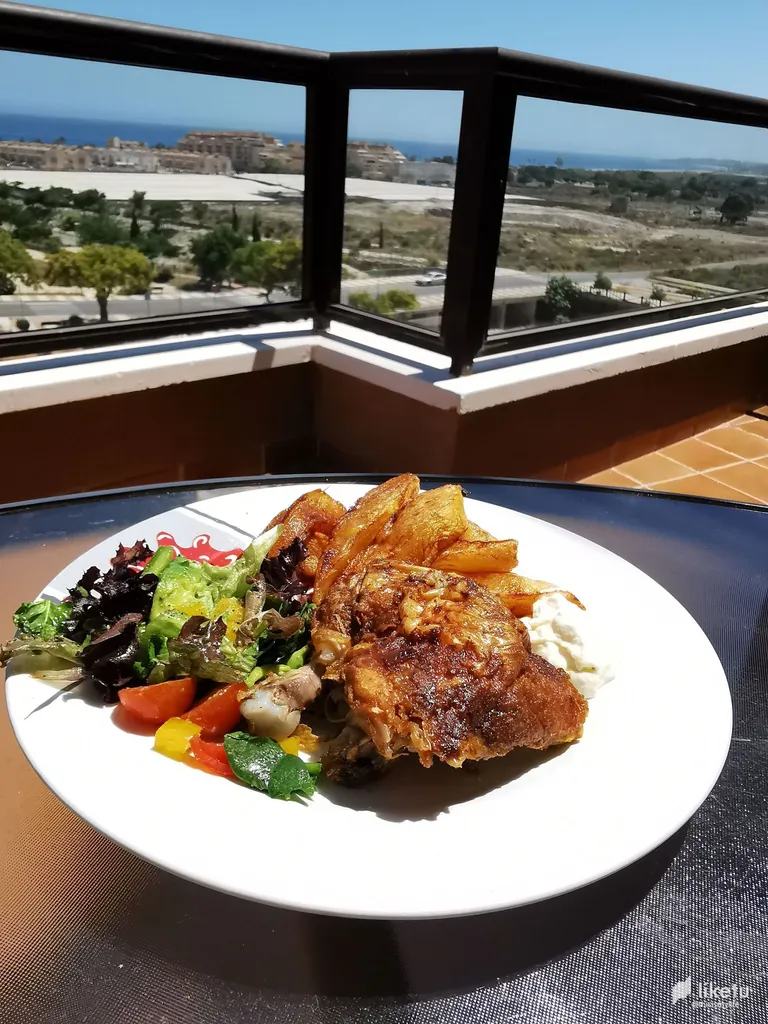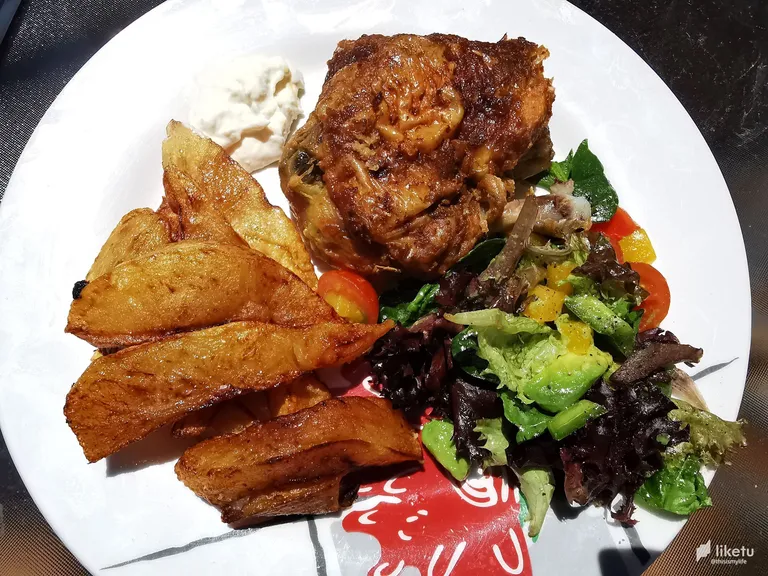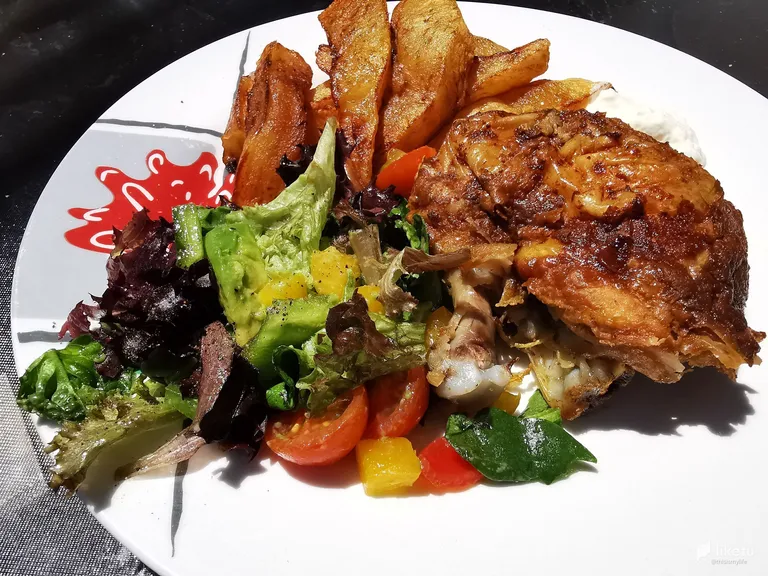 The second attempt eating grilled chicken turned out fine!
Remember that failed grilled chicken we brought home from the supermarket? Well, this was the real deal! We ordered a whole grilled chicken, bread, aioli, fries and potatoes for 10 euro and made a salad at home from the ingredients we had left. This was a fine meal, let me tell you! As we were still staying in the first Airbnb with this awesome view from the balcony, I had to take a picture of the plate with the sea in the background.
The local restaurant
Was just around the corner and when I entered the shop it was decorated very cute, I wish I took a few pictures, but I didn't think about that at the time. I do remember the very kind staff and while staying around the corner, we decided to get take-away there one more time because it was too good to resist! I actually love how many of these tiny grilled chicken restaurants you can find in Spain. It was nothing different the 14 months we lived in Spain before moving to Budapest. They are usually open until 4pm and the chicken sells out fast usually so making a reservation is smart to make sure you won't walk out without any chicken after all.
We aren't staying in that area anymore so we will have to find another local grill restaurant near our new home soon, yes that's right! Our new home :)
For now, we will first enjoy the Sunday a bit by hopping to the beach (25 meters from our apartment) after we did some groceries because we're out of food.
Have a wonderful Sunday!
---
For the best experience view this post on Liketu
---
---