First time Churros with my daughter! - Good memories!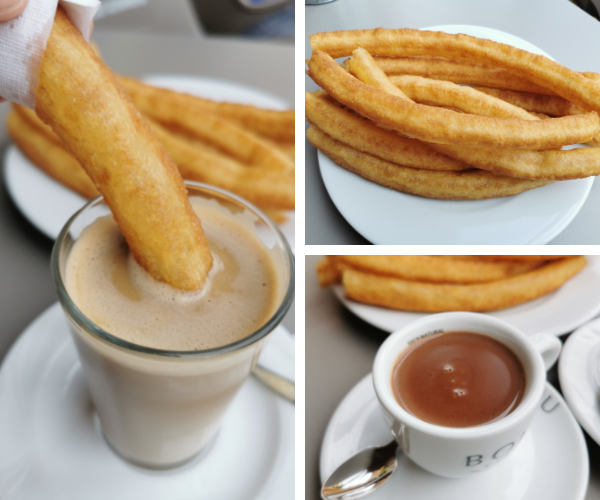 I was craving churros for three weeks!
Maybe it even was three years, lol as I had nice memories of churro moments back in Spain.
Unfortunately, in the area of our first Airbnb apartment, there was no "churreria" within walking distance. Besides that, the walking there was not as pleasant as it is here on the boulevard with the ocean breeze cooling us off and making the heat a lot more pleasant! I decided to just wait until we found one in the next area or maybe when we settle. Last week I was browsing through the area on maps and found several churrerias! Great! I asked my daughter if she wanted to go and try them one morning and so we planned on going last Monday. That is until I discovered they were closed on Mondays, oops! A little disappointed but still looking forward to going the next morning, we went there yesterday and it was a nice walk where we captured some great street art of eyes and discovered some new hidden streets in the area which we hadn't seen yet.
These are actually the things making it worth having a little walk with my daughter, we enjoy the surroundings and time together. Of course, the churros were a treat!

Churros con cafe con leche (Churros with coffee and milk)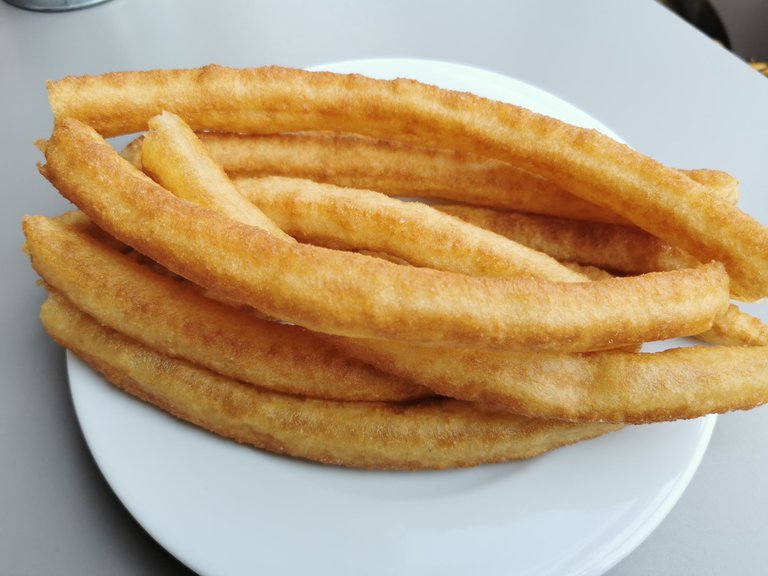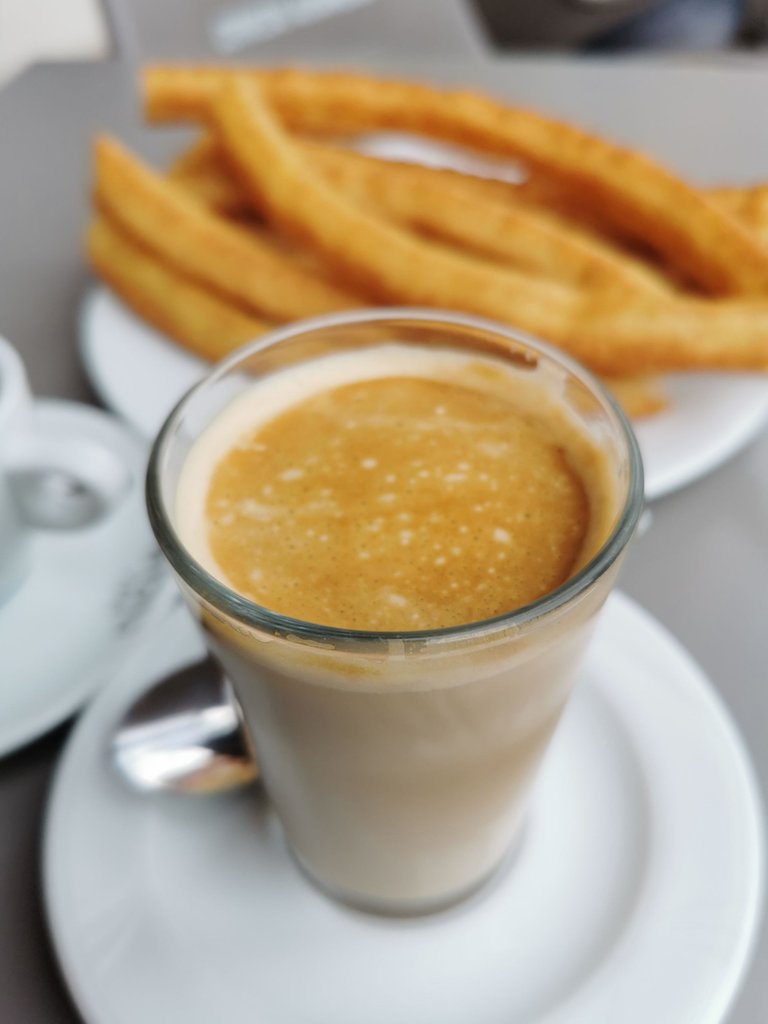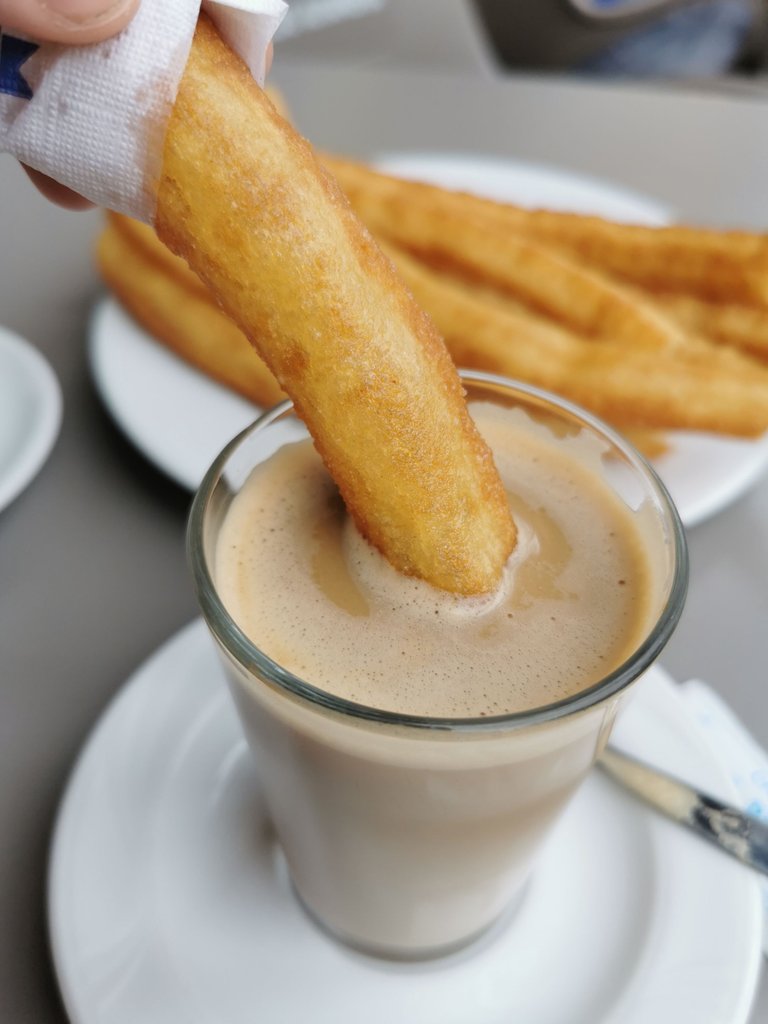 I always order my churros with coffee instead of chocolate. Although I love chocolate in many ways, I don't fancy the chocolate they serve with churros here, I love the combination with a good coffee though, so good! I remember eating churros in the other area where we lived and often getting served these greasy churros, those we ate last week were nothing like it. The restaurant is a family restaurant and already existed for many years so I noticed on their logo, that's noticeable when you receive your churros.

Churros con chocolate (Churros with Chocolate)
While I enjoy the coffee with churros, the little one was more than happy to get her churros with chocolate! Every bite was carefully dipped into the chocolate and enjoyed by her! We even ordered another portion to share as she loved them so much. I know it's not a healthy breakfast but every now and then one's allowed to have a little cheat breakfast, especially if it's a nice walk with the lady in the neighborhood.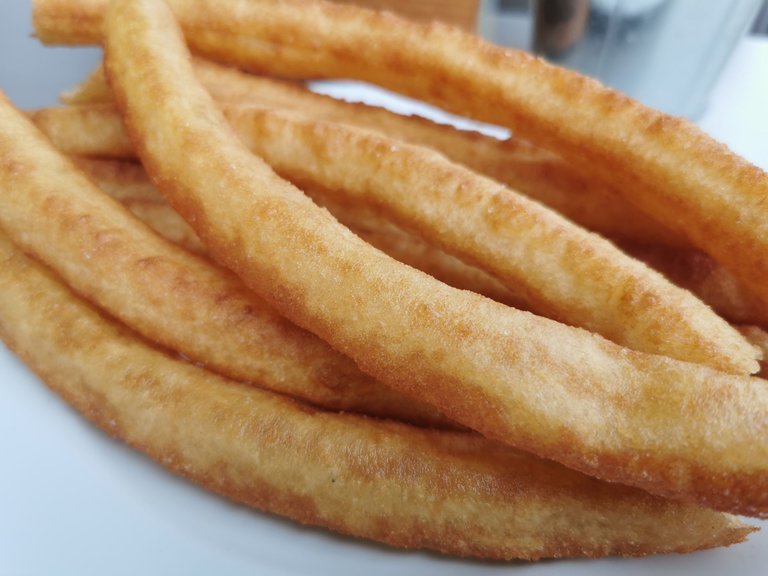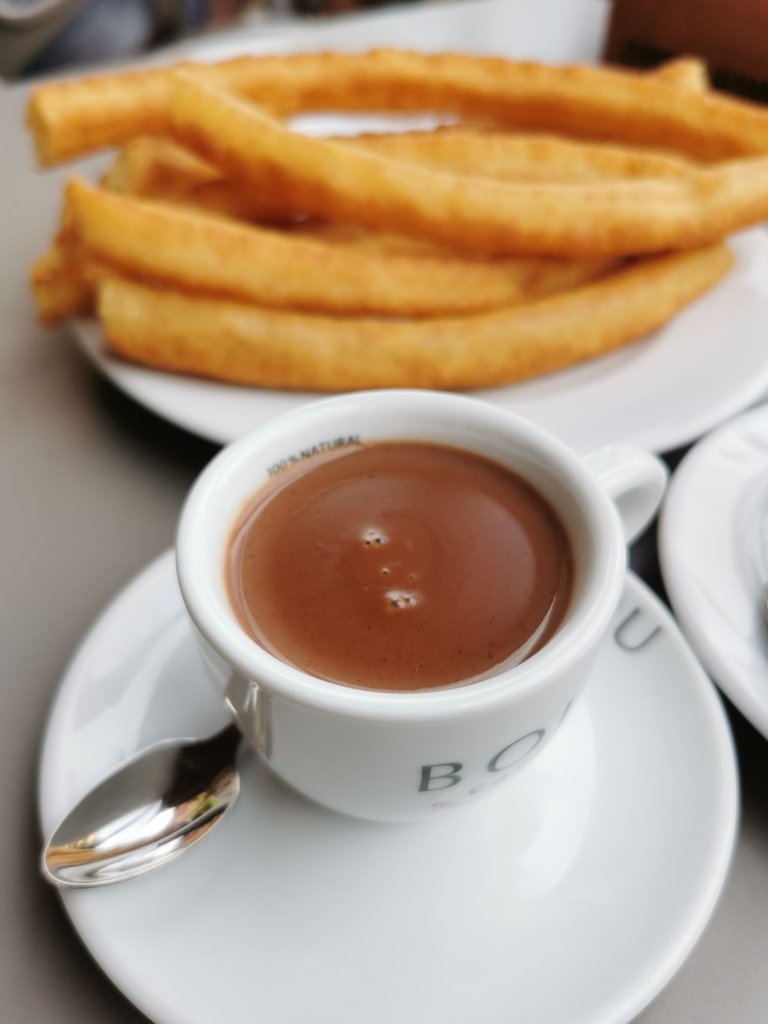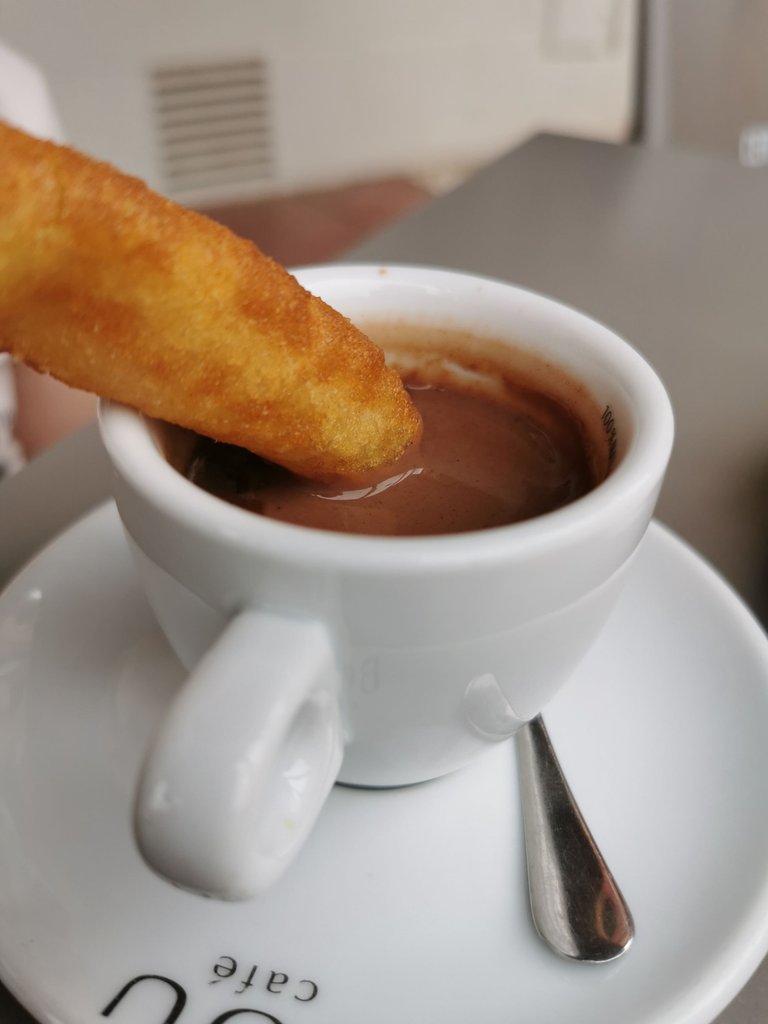 She also seemed to enjoy these moments together as she asked if we could stay a little longer when we were done. Cutie :)
We have now left this part of the area, so we will have to find a new churreria in the future to have this breakfast, everything at the right time though, so I'm not in a hurry to find a new one.
Have you ever eaten churros? Did you like them or hate them? My boyfriend really doesn't like them and it's usually guaranteed issues with his stomach as well, so it's not for him. This one will remain a mommy-daughter breakfast.

Credits

Let's Connect
If you want to connect, you can give me a follow on my socials. For inquiries, you can send me a direct message on Discord.

Social Media Management Portfolio:

My Referral Links:
---
---