Brand-new apartment house visit, is this the one?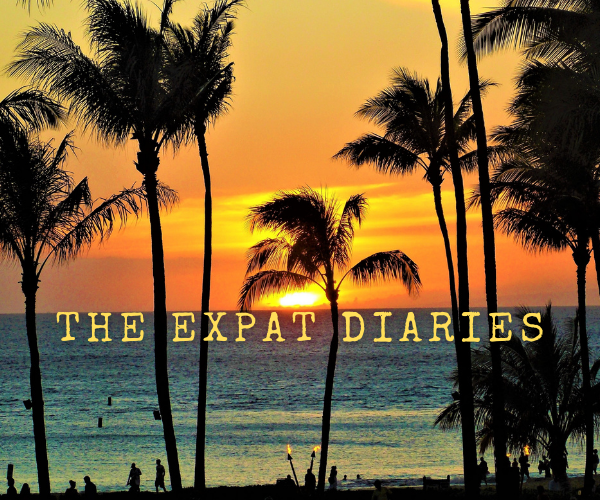 Created in Canva Pro
Another house visit
After our first house visit, you can read about it here, the agent told us about another apartment in the city. Although we were quite sure we didn't want to live in the city, we also knew that our time was running out quickly. The demand for long term rentals is extremely high here, while the supply is limited, I should probably say, very limited!
He sent a link to a much more expensive apartment, this time in the new city center and that was actually the reason we decided to go and give it a try after all. On top of that we didn't receive any other positive replies of all the messages I sent to other agents or the ads I responded to. The ones that answered contained the words "already rented", "only for the summer" or were delisted, so I knew enough as well. Let me tell you this is not good for the mind to stay positive and know it works out fine!
The visit
The area seemed very busy, a lot of traffic while no parking space anywhere, this was the first struggle, finding one for the van we rented. What a pain! I already knew this was going to be a huge topic of discussion because of course we are planning to buy a car asap. Living here would probably mean no car, and public transport only for as long as we live there. I wasn't too keen on that but I'm not too keen on getting homeless either so when the apartment turned out AMAZING, everything brand-new, it became the best option out there.
The good
The apartment was ready to move in instantly, the date was not an issue and most importantly, the apartment was decorated with taste. The kitchen even had everything including a dishwasher as well as the drawers being filled with supplies needed in the kitchen. We could literally just bring our suitcases and move in. But location matters!
It really, really matters!
Decision time
We told the agent we were going to discuss it and let him know once we figured it out. I knew this was going to be a shitty battle because on one hand, I loved the apartment itself, but the location and downsides like no parking space and no place to store a bike were weighing heavy as well. I decided to try and turn this into a positive thing as I was feeling the pressure big time. I was checking ads throughout the day every single day and getting almost 0 response. I saw one ad after the other being removed and I also saw rental prices for airbnb or booking.com rise through 4x as high as when we arrived. It didn't take a rocket scientist to know that soon we'd face making a decision to get a place we didn't even want, as there was no option left.
Thinking steps ahead
It was these calculations that made my boyfriend agree to say yes to this apartment and meanwhile hope for a miracle to appear. We also decided to treat it as a short term rental and find something better in September when plenty of apartments are available again. Of course we didn't tell the agent this, we were kind of stuck at this point as the response by agents was so low because everything is moving so quickly now. We said yes, but soon the agent started to mention the owner would take away the bedding (which we think was odd, advertising with a step-in ready apartment) and he wanted to receive 50% of the fee plus the deposit. When I didn't respond within 30 mins he was king of begging me to respond, which put me off quite a bit.
Meanwhile
It seems the miracle we asked for, appeared. What happened? You will have to read that in my next blog..
Have a great weekend!
Previous parts of The Expat Diaries
---
---