This Is Awesome - The $AWESOME Airdrop Has Been Done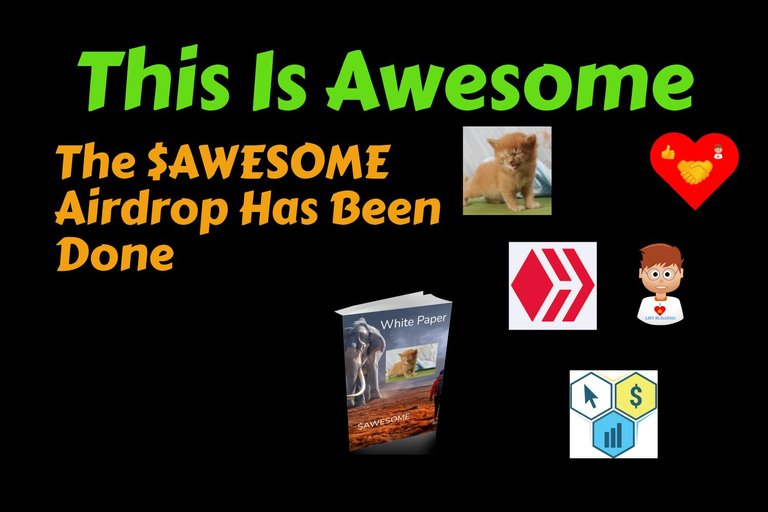 Made in Desygner
This Is Awesome
The goal of this project is to grow the Hive ecosystem by rewarding awesome content, and we do that by following curation trails that curates good content, much of it manually, and in the following categories.
White Paper
Here is our White Paper laying out the details for how we have tokenized our Hive Power, White Paper - $AWESOME.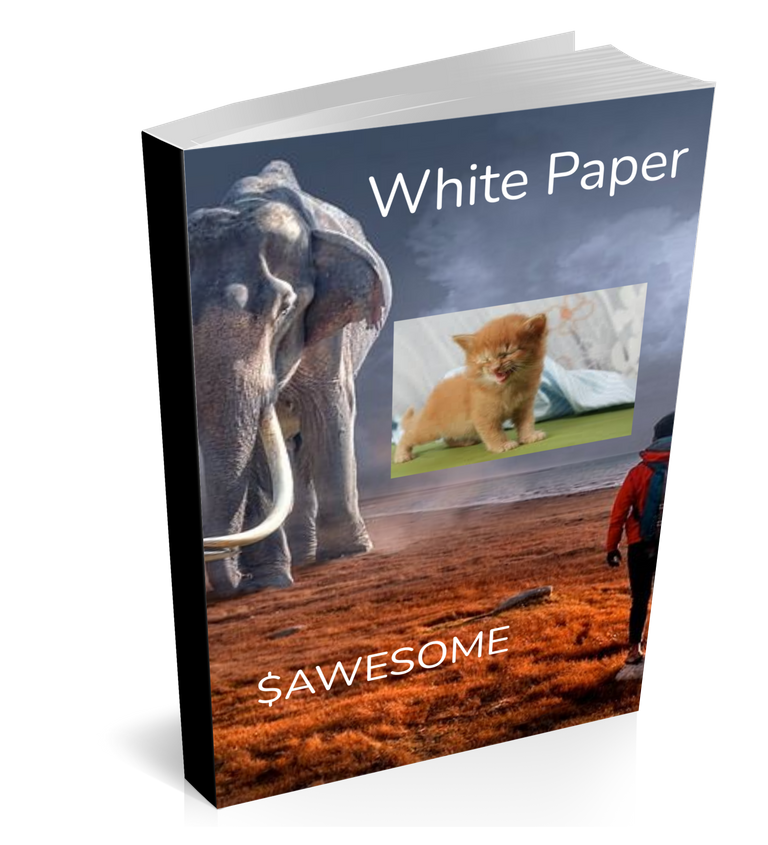 Made in Desygner and Adazing
The $AWESOME Airdrop Has Been Done
We have now completed the airdrop of AWESOME tokens to our delegators, and based on their average delegation of Hive Power over the past 3 weeks when we funded our token, and below is the details for this.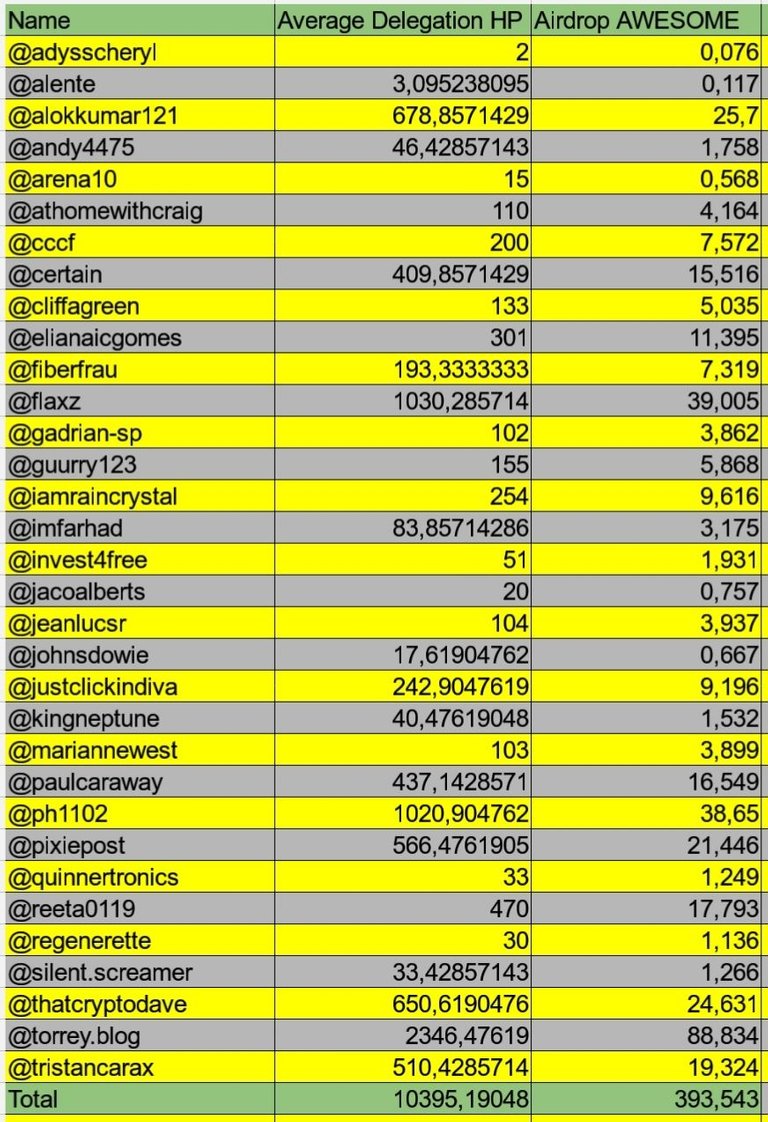 Screenshot from Google Drive
A total of 393.543 AWESOME tokens have been airdropped to the eligeble accounts above, which is equal to our Hive Power and liquid Hive when we took the snapshot just before the airdrop was made, any increase after this is increasing the value of the token.
The AWESOME token is now open for trading, https://tribaldex.com/trade/AWESOME
We have added 1000 AWESOME tokens in our first sell order, plus also added our liquid Hive as buy orders, and we hope that is enough to keep the peg, when more tokens are sold we will add more buy orders, and what is not needed for buy orders will be powered up to Hive Power on the @thisisawesome account.
Sell and buy order prices will also be adjusted as the price of our token increases to keep it pegged to the value of our Hive Power plus the Hive in our buy orders, for more details read our White Paper that is linked above.
Mention all token holders.
@adysscheryl
@alente
@alokkumar121
@andy4475
@arena10
@athomewithcraig
@cccf
@certain
@cliffagreen
@elianaicgomes
@fiberfrau
@flaxz
@gadrian-sp
@guurry123
@iamraincrystal
@imfarhad
@invest4free
@jacoalberts
@jeanlucsr
@johnsdowie
@justclickindiva
@kingneptune
@mariannewest
@paulcaraway
@ph1102
@pixiepost
@quinnertronics
@reeta0119
@regenerette
@silent.screamer
@thatcryptodave
@torrey.blog
@tristancarax
Thank You!
Thank you very much for reading this post, leave your thoughts in the comments below, and ...
Stay Awesome!
Sincerely,
This Is Awesome
---
Join us on Discord: https://discord.gg/SthJJDZ
---
---