What block did you join on and what was your first operation?
This is the short form account of @themarkymark, so I will use the block I joined with as @themarkymark.
Block: 13,303,288
33 transactions in this block, produced at 2017-07-01 13:28:51 (UTC)

My first operation was to follow @quickfingersluc


---
If you need help finding your creation block, go to hiveblocks.com/@YOURUSERNAME and then scroll to the bottom of the page and click the highest number in the pagination to go to your first page and scroll to the bottom.

Find your creation block and click the transaction hash.

From there you can find all the details about your account creation.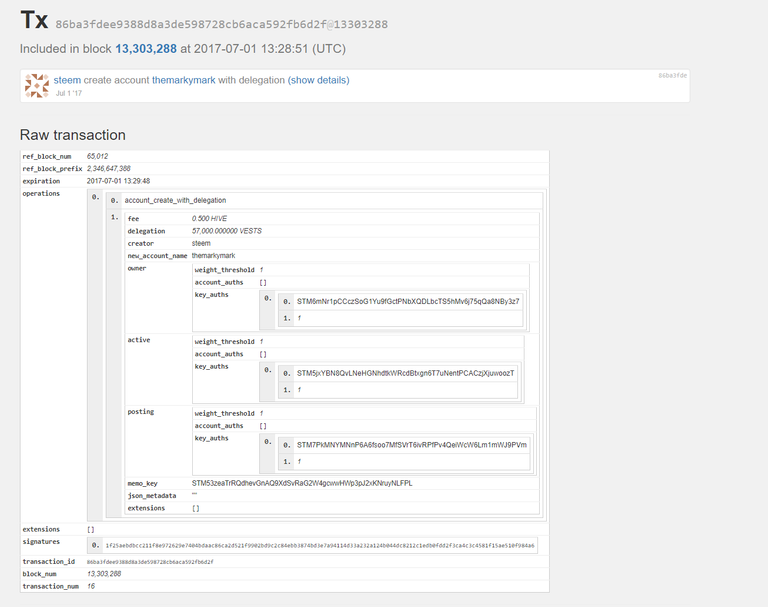 You can also click the block number above to find what else happened on your first block.

---
---