The tomatoes need a greenhouse! / Die Tomaten brauchen ein Gewächshaus!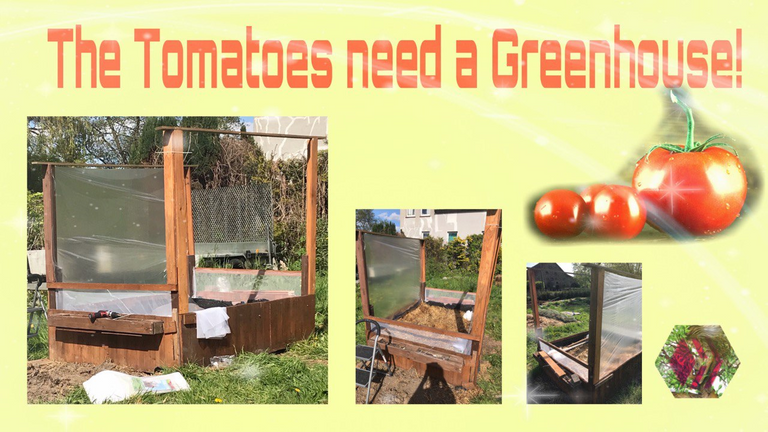 EN
Now it becomes urgent, the various tomato plants literally proliferate on my windowsill and they urgently need a new protected place in the garden, since I simply lack the money to buy a greenhouse and I think the prices are unreasonable, I will build the cottage itself.
DE
Nun wird es dringlich, die verschiedenen Tomatenpflanzen wuchern förmlich auf meiner Fensterbank und sie benötigen dringend ein neues geschütztes Plätzchen im Garten, da mir einfach das Geld fehlt um ein Gewächshaus zu kaufen und ich die Preise für unangemessen halte, werde ich das Häuschen selbst bauen.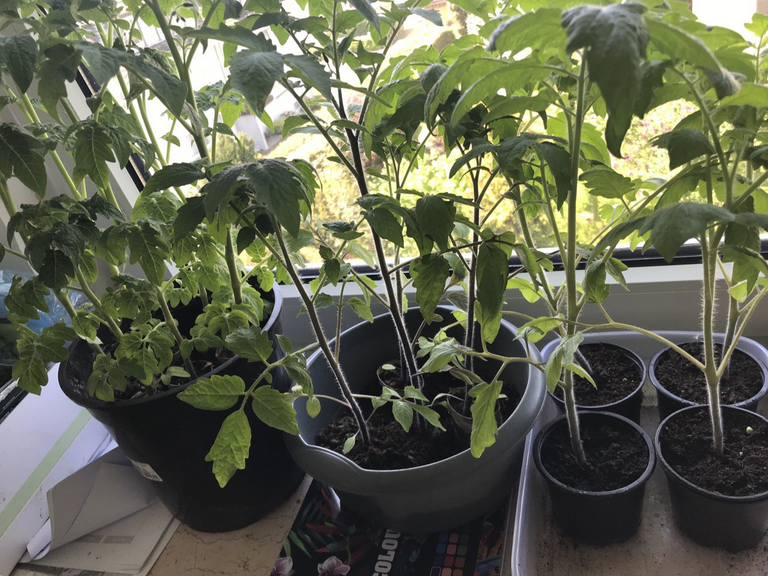 The basic structure was created last year and kale was planted in it, I saved the soil, because tomatoes love cabbage scraps and cabbage loves tomato scraps. Thus, the earth is again suitable for folding in.
In recent weeks, I have invested my collected HBD to buy the materials still needed. The wood is still from the old garden fence of the neighbor, otherwise it would have been even more expensive and not at all feasible.
Das Grundgerüst entstand im letzten Jahr und es wurde Grünkohl darin gepflanzt, die Erde habe ich aufgehoben, denn Tomaten lieben Kohlreste und Kohl liebt Tomatenreste. Somit ist die Erde noch mal zum unterheben geeignet.
In den letzten Wochen habe ich mein gesammeltes HBD darin investiert, die noch benötigten Materialen zukaufen. Das Holz ist noch von dem alten Gartenzaun des Nachbarn, sonst wäre das alles noch teurer geworden und gar nicht umsetzbar gewesen.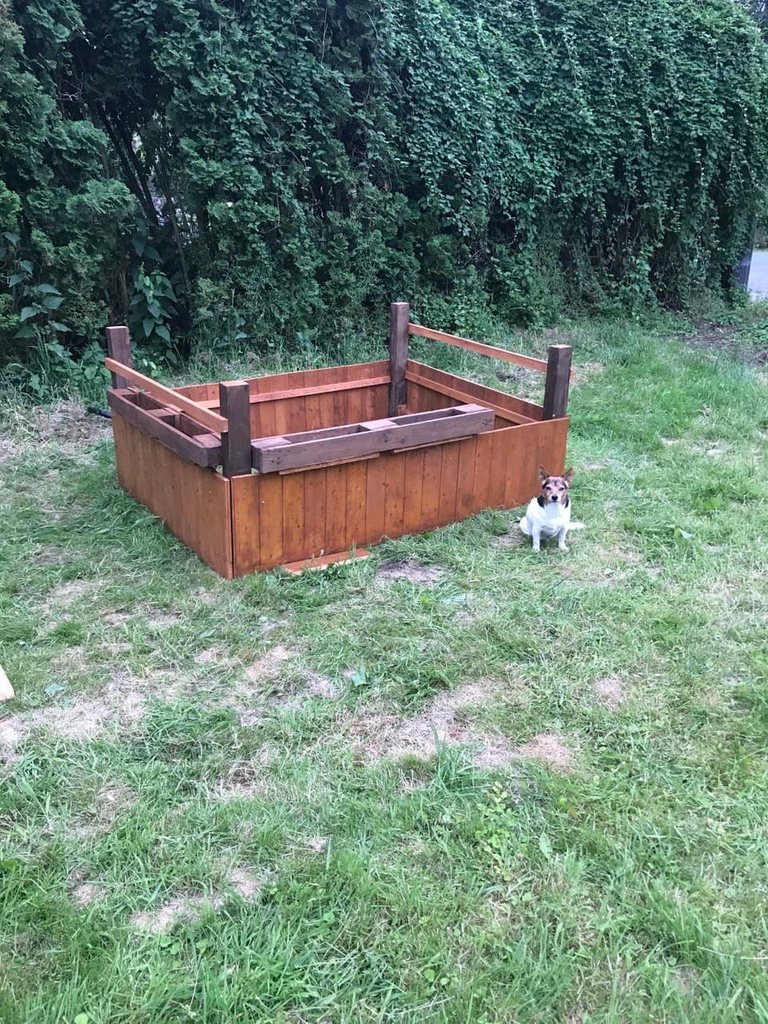 Well, the signs are green... do it yourself and build the greenhouse! So I started yesterday and must say it went without problems so far. Lool
The height was calculated and the given slope to run the rainwater on the roof into a rain barrel also.
My thoughts on a gutter, old PET bottles are to be used, to what extent this is feasible, I will tell in another article to keep you of course up to date. The idea stands, the implementation is not yet ready.
Look at the pictures, how far I got yesterday, today it continues of course.... because next week the little plants should move in there.
Nun gut, die Zeichen stehen auf Grün… mach es selbst und bau das Gewächshaus! So habe ich gestern begonnen und muss sagen, es lief bisher ohne Probleme. Lool
Die Höhe wurde berechnet und die gegeben Neigung um das Regenwasser an dem Dach in eine Regentonne laufen zulassen auch.
Meine Gedanken zu einer Dachrinne, sollen alte PET Flaschen verwendet werden, in wie weit das umsetzbar ist, werde ich in einem weiteren Artikel erzählen um euch natürlich auf dem Laufenden zu halten. Die Idee steht, die Umsetzung ist noch nicht soweit.
Schaut euch die Bilder an, wie weit ich gestern gekommen bin, heute geht es natürlich weiter… denn nächste Woche sollen die Pflänzchen dort hinein.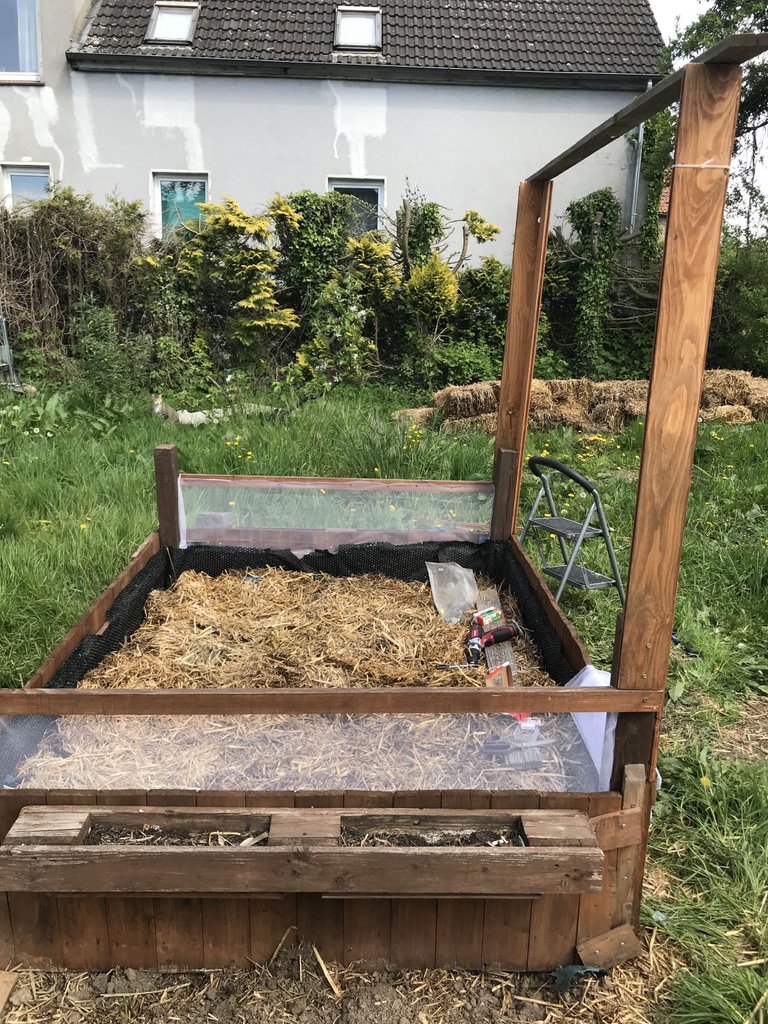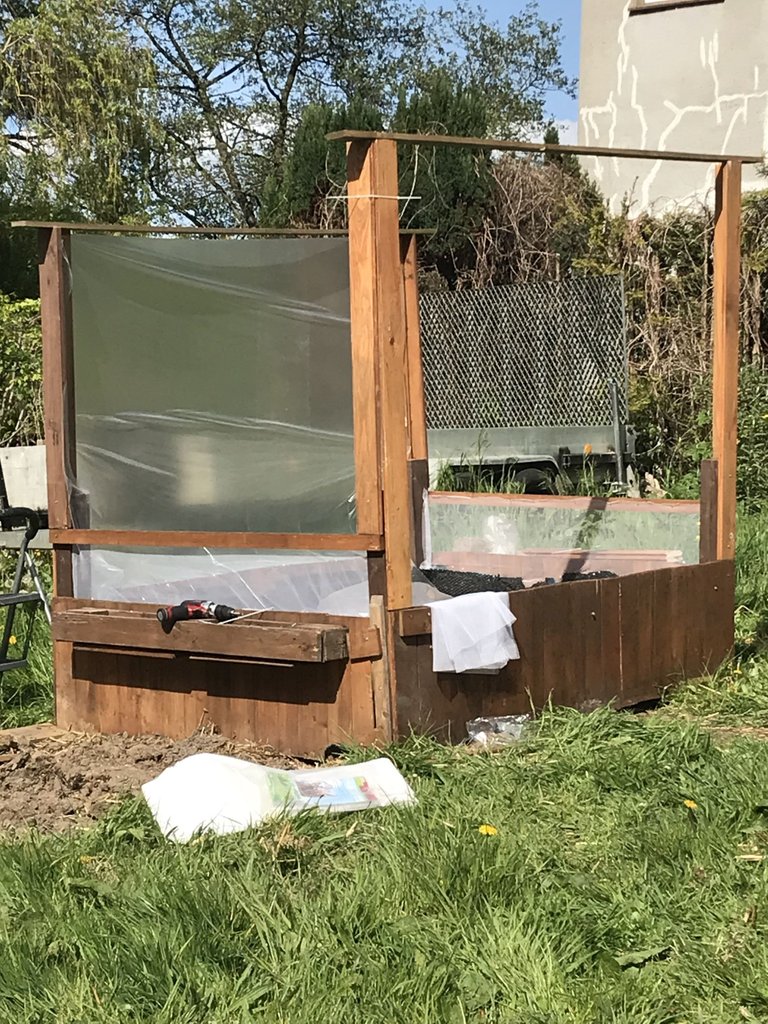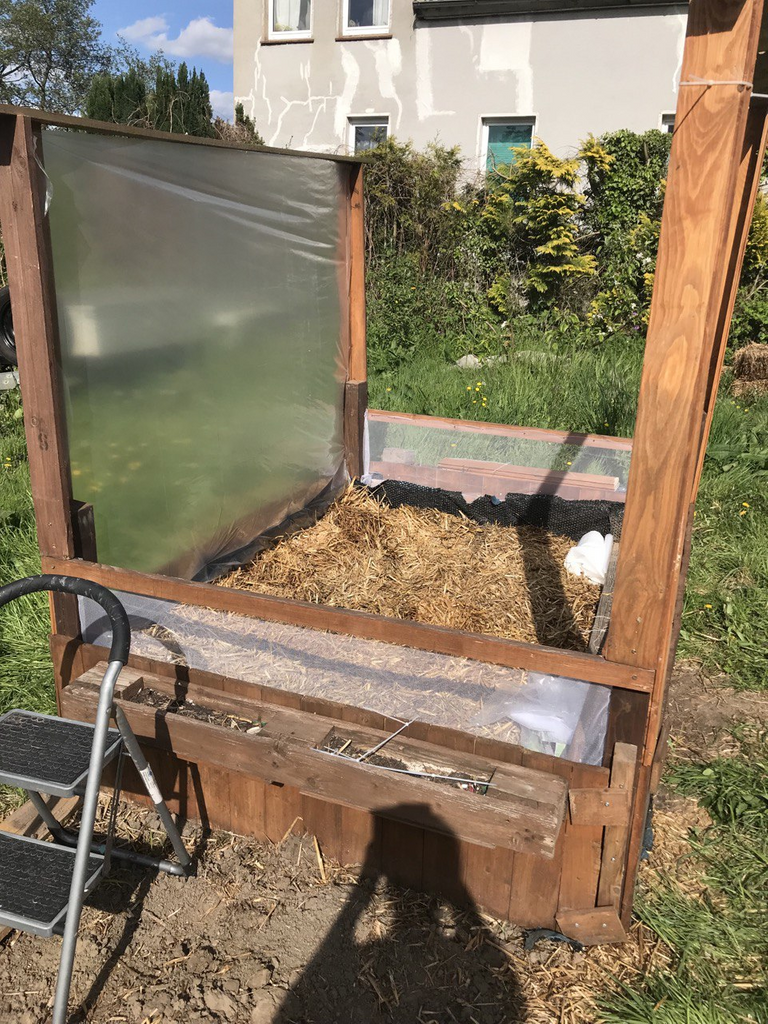 Maybe someone still has valuable tips or ideas that you want to get rid of and I would be very happy about it.
Until next time dear ones and come well into your weekend.
Vielleicht hat ja noch jemand wertvolle Tipps oder Ideen die ihr loswerden wollt und ich mich sehr darüber freuen würde.
Bis zum nächsten mal ihr Lieben und kommt gut in euer Wochenende.
---

---
---