Just paying my Home Insurance with my Fold card and then boom!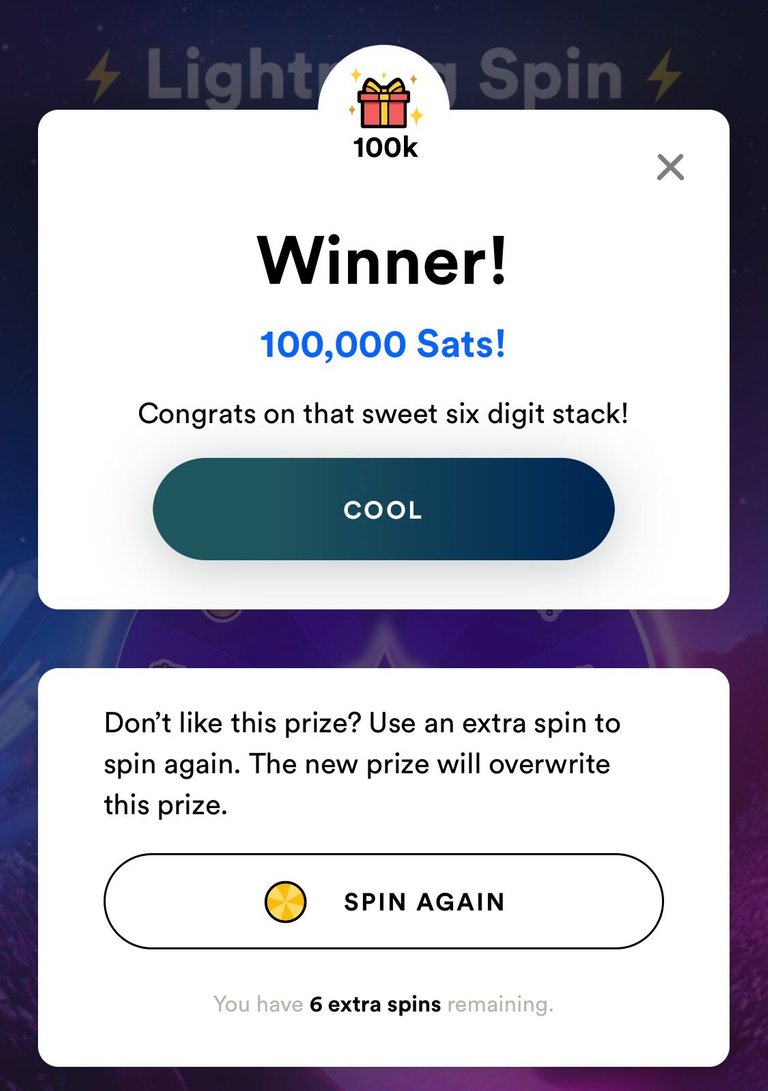 Luckily I'm able to pay my yearly home insurance bill with credit card. I usually throw it on my American Express for 1%, since I got the Fold card I try to use it everywhere.
Although I don't use it anywhere I think there is a chance I might need charge back protection. Paying bills, buying Amazon Gift cards for 5%+ discount, and other reputable merchants I'm ok with. The reason being is it is a debt card not a real credit card and I am not 100% sure the type of protection I would have if I got into an issue with a product or merchant.
First time hitting the 100K Satoshi (currently ~$44), was hoping a good % since it was a larger purchase and would have rather gotten this on a $5 purchase. That being said, I'm happy with $44 BTC refund! Likely far more when I actually spend the BTC.
The best part is this is tax free as it is classified as cash back and I only have to pay taxes on the difference between when I withdraw and when I spend it.
If you are not using a Bitcoin rewards card yet, I recommend checking out the Fold card (Referral Link). My referral will get you 5,000 Satoshis to start out and a head start in line for the Fold physical Card.
Every time you make a purchase you get to spin the wheel. I have the paid card ($150/year) so I have a chance at bigger prizes. I also earn additional free respins as I keep at least $1,000 balance in my account. Everyone earns extra free respins on Fridays.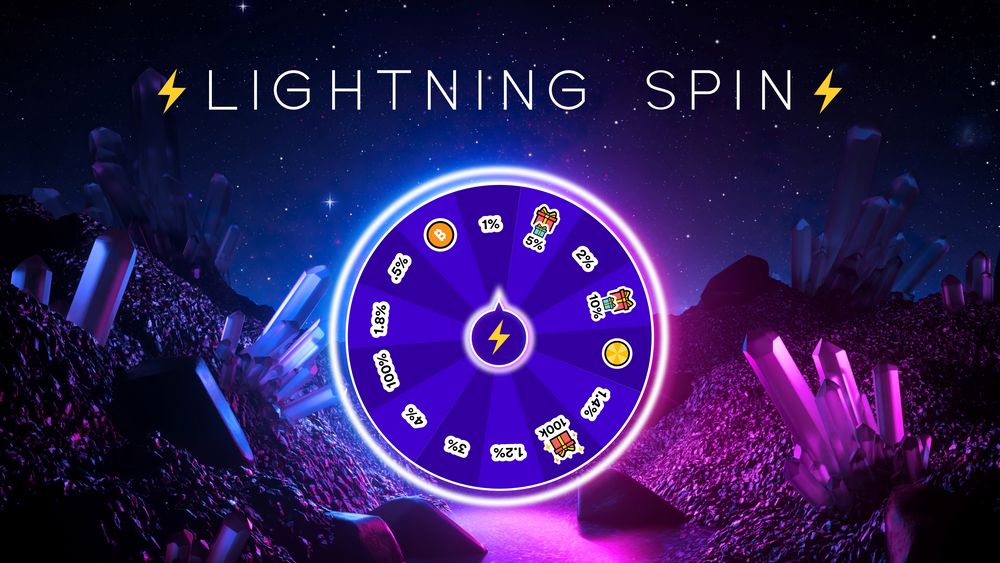 Here is a breakdown of all the wheel options. This changes every month or so as new companies sponsor the wheel. Some wheels are geared towards consistent 1%+ rewards and others are focused on larger prizes but requires more respins to do well.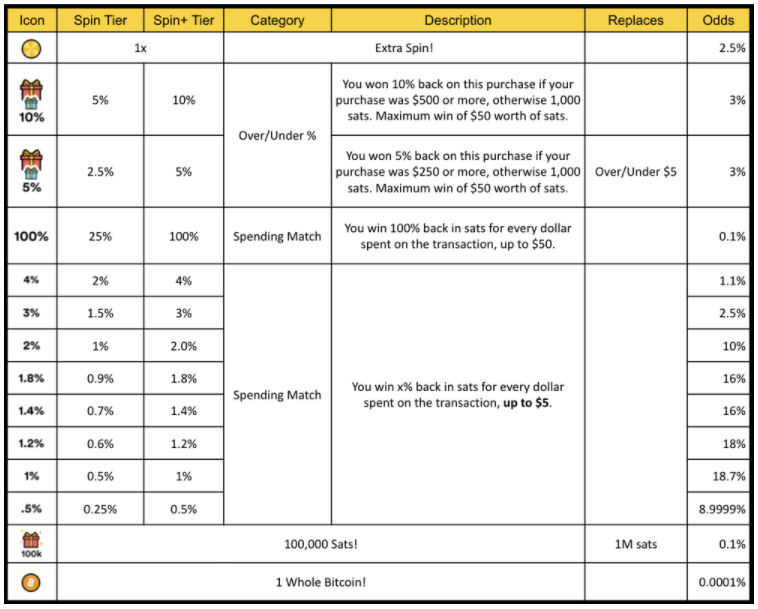 About two months ago I won $105 (currently worth $111) on my monthly $500 Amazon Gift Card purchase. I buy the maximum gift card I can each month that has the 5% discount. I already get 5% off all Amazon purchases with my Amazon Business Card Black, so I have to earn more than that to make it worth while. I typically try to get as many respins before buying a larger gift card like this.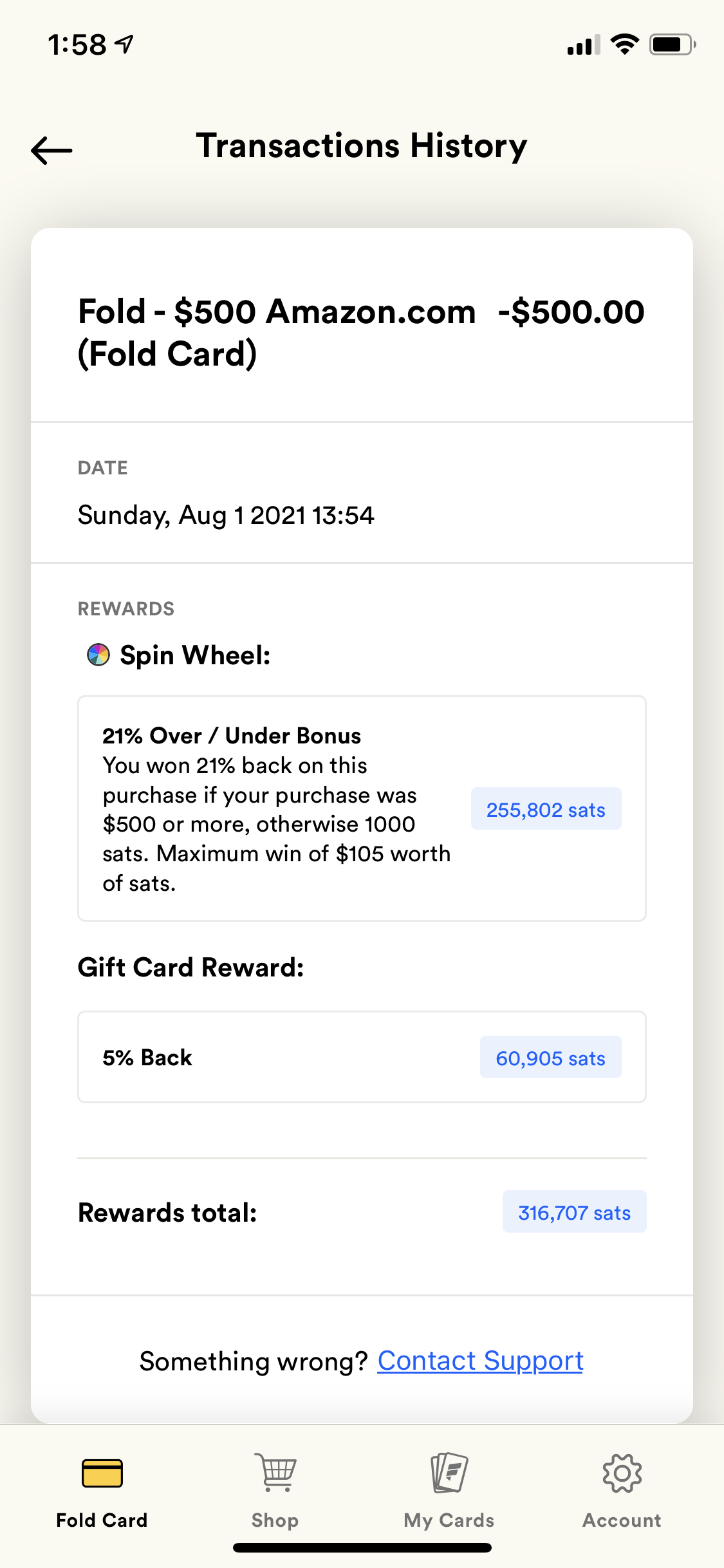 As a general rule of thumb, I will use respins to attempt to get at least 1% on every purchase, as this is what I would get on American Express (2% on gas, 3% on food). I will use up all my respins on larger purchases trying to hit 5%+.
You also get a free spin daily on the free wheel that typically will earn you 5-250 sats a day and another 250 sats at the end of the week.
I am not a big fan of the fact I have to pay a yearly fee on the card to maximize rewards, this cuts into the advantages of the card, but if you use it a lot it is worth it. I also have found the new gold card gets denied a lot compared to the temporary card I had. Hopefully this gets better, but it's more annoying than anything, I always have other cards on me and memorized so I am never in a jam.
Images and table are from the Fold App or from their wheel update blog post
Posted Using LeoFinance Beta
---
---