Pungks Not Dead | TJP's Best Pungko-Pungko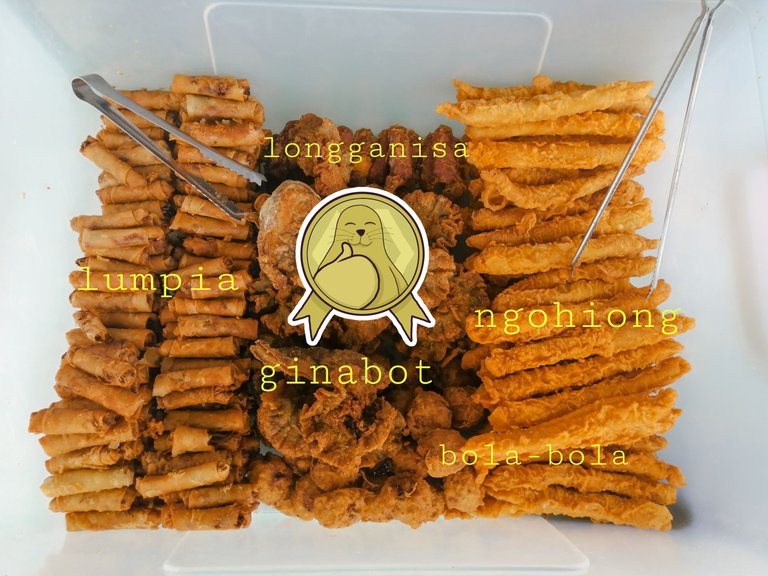 Foodies of Hive, what is UPPP?
Today, I'll be sharing with you my best Pungko-pungko place in Cebu City.
Pungko is the local term for sitting in a crouched position. Pungko-pungko is a type of food stall in Cebu that sells different kinds of fried viands placed inside a large storage box. The usual items in their basket include: ginabot (pig intestine), lumpia (spring rolls with mung bean sprout fillings), ngohiong (longer spring roll with bamboo shoot fillings), bola-bola (meatball), and longganisa (Filipino sausage). It is paired with puso (rice wrapped in palm leaves) and a sawsawan (coconut vinegar with a bowlful of minced red onion). They are usually found near schools and can be easily recognized because of their makeshift tables and benches. The seat height is very low that when you sit down and eat, you are in a squatting or crouching position, hence pungko-pungko.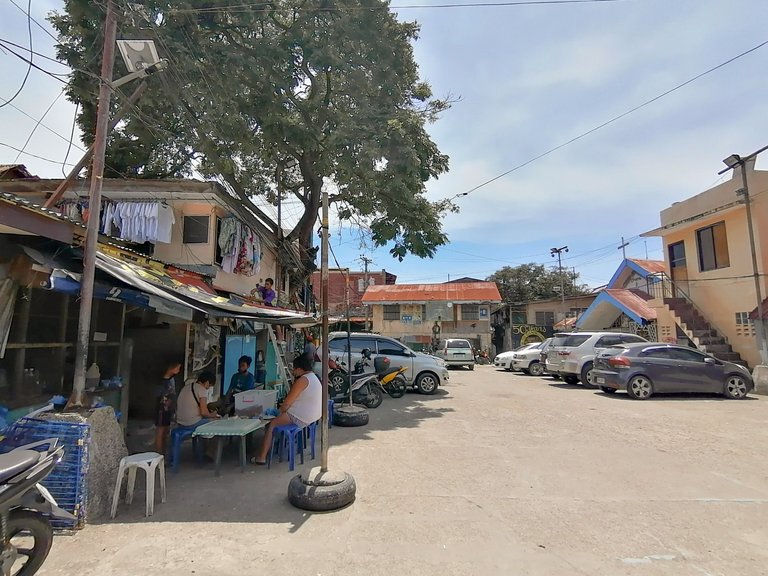 The place. They were originally using wooden benches with low seat height, but due to the weather in the Philippines they replaced it with plastic stool chairs
One of the first friends that I made in high school introduced me to this place. It was conveniently a 10 minute walk from our school. It is reasonably cheap and tastes very good; the perfect combo for struggling high school students who want a tasty lunch. Those times, I would spend about 20 pesos (~$0.4) for lunch and I'd be full.
Nowadays, my friends and I still go there if we get the chance especially if one of us is craving for it. We have a code for it: pungks. Not the most creative but once somebody mentions it in our group chat, we already know what happens next.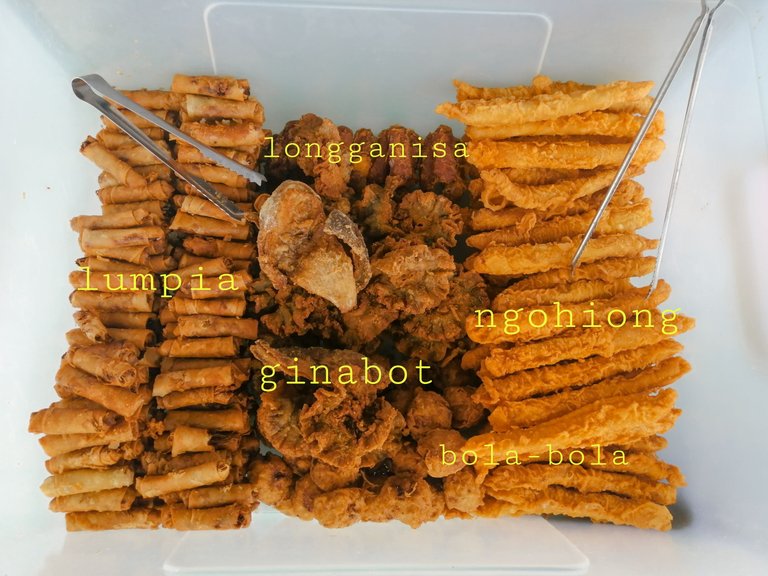 What's inside the box
We'd go for the more expensive items in the box now that we have jobs. My total bill would reach around 150 pesos (~$3) and it's worth every centavo. The owner knows us so well that if she can see us approaching she would prepare our sawsawan with more minced onions than the ordinary customer. I guess that's one of the perks of being a suki (loyal customer, can also refer to the seller) for 16 years.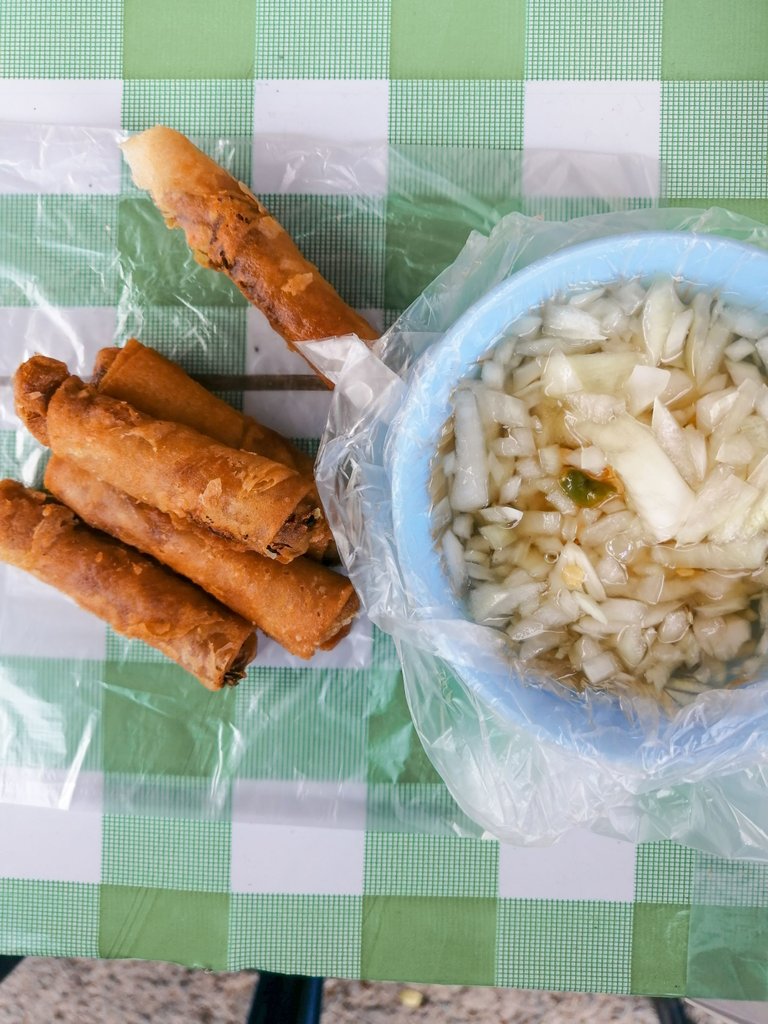 lumpia(₱3 each) and sawsawan(free)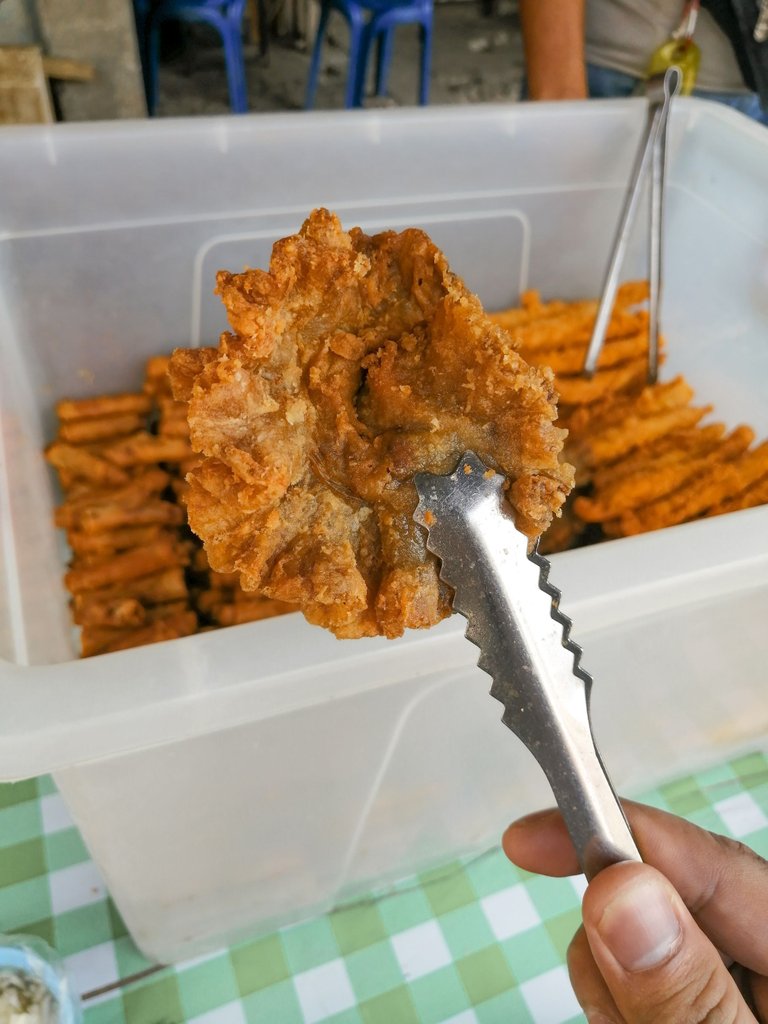 ginabot(₱35)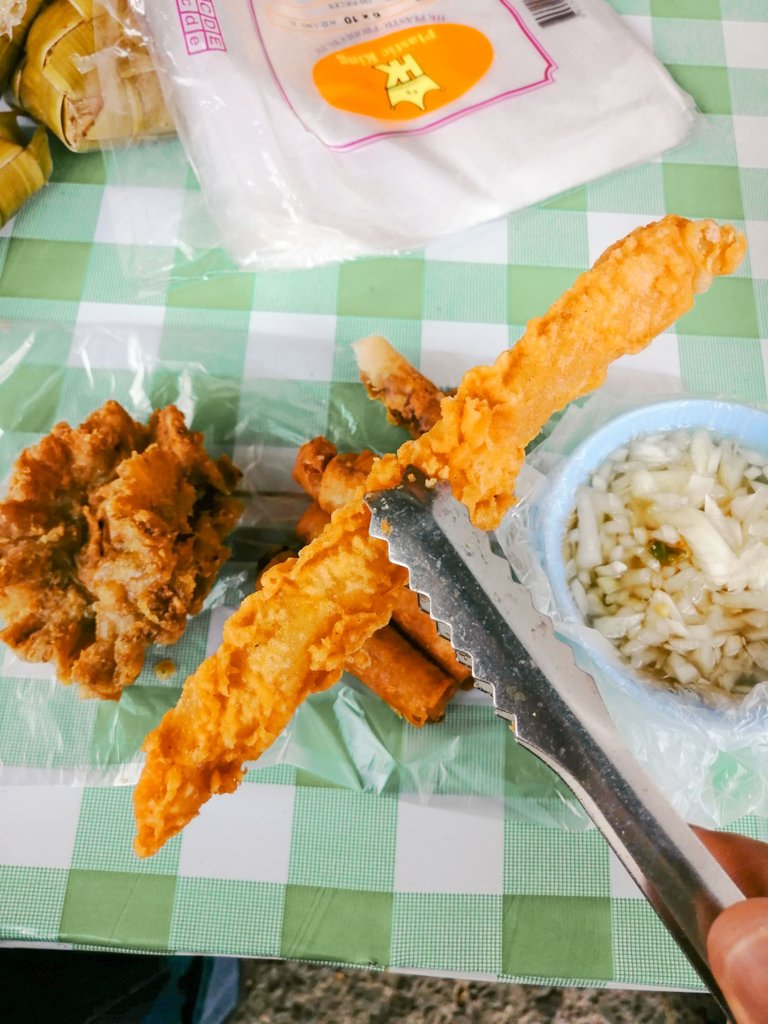 ngohiong(₱7)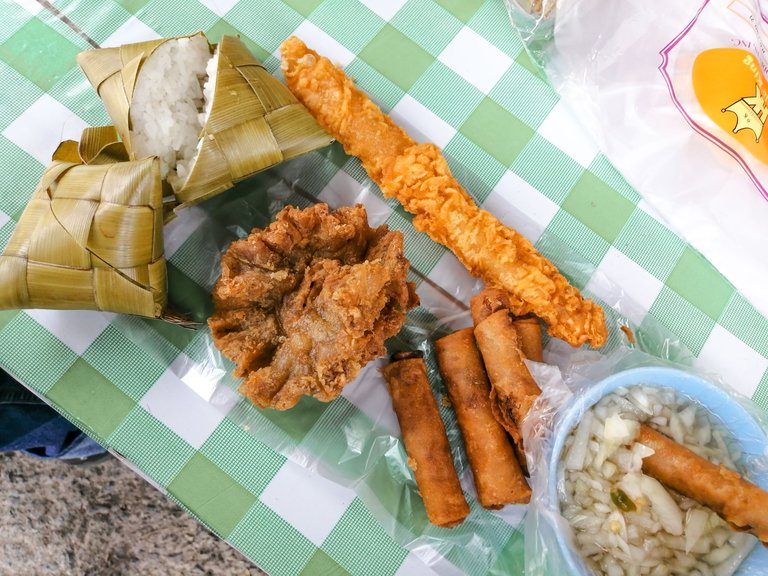 My meal: 5pcs lumpia, 3pcs puso(₱3 each) , 1pc ngohiong, and 1pc ginabot for a total of ₱66. I had a snack prior to going there so I'm kinda full. But on normal days, I can eat two times of what I ordered on that day. I also ordered some take out for the missus.
The Golden Seal Of Approval
I've been to a lot of pungko-pungkos now, even the most famous pungko-pungko place in the city, located at Fuente Osmeña. Quality and taste wise, our suki's place tops them all. That is why I award my TJP(@thejoeprocess)'s Golden Seal of Approval to it.
---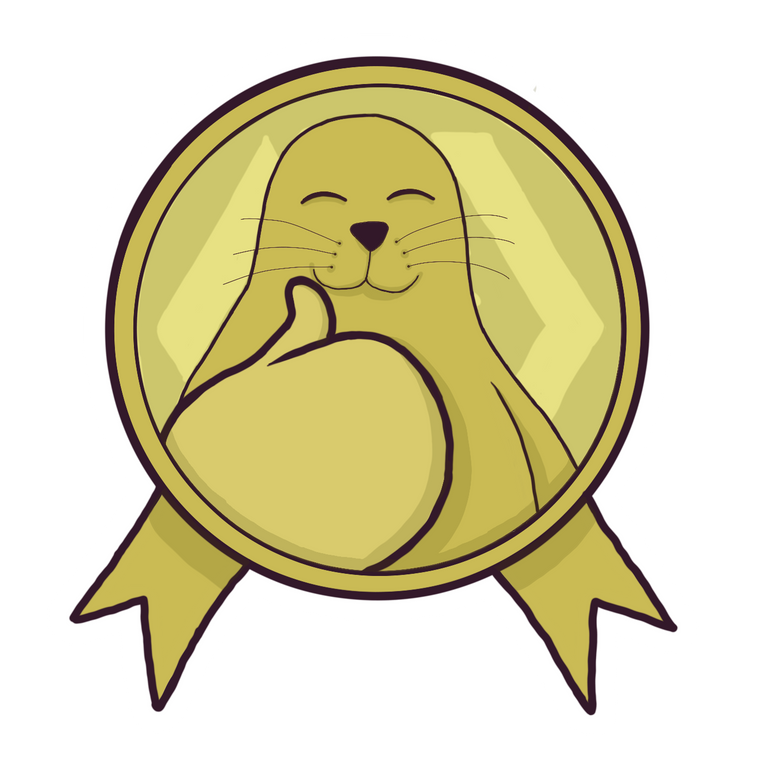 @thejoeprocess' Golden Seal of Approval
---
If you happen to pass by Gorordo Avenue in Lahug, you can visit the place and try it for yourself. It is just a 3 minute walk from the main road, located at Purok 3 Upper Basketball Court. It is the only pungko-pungko there so you cannot miss it. They open at 10:30am and closes when all the items are sold out, usually around 1pm. The best time to go is during their opening because that's when all the good items are available. And mind you, it sells out fast.
If you read this far, thank you so much. Also, comment down below 🪑 if you have a local place where you can recommend the best food. If ever I get the chance to go there, I would love to try it too.
See you on my next post!
Fin
---
---