Where will the market go from here ?
The bitcoin has came below $55k mark and many might be in question about what will happen next. The next two days will see downfall as of my view point.
But it will be interesting to see what really happens. I am not worried and still believe that we will see a huge upsurge in price soon in this month itself.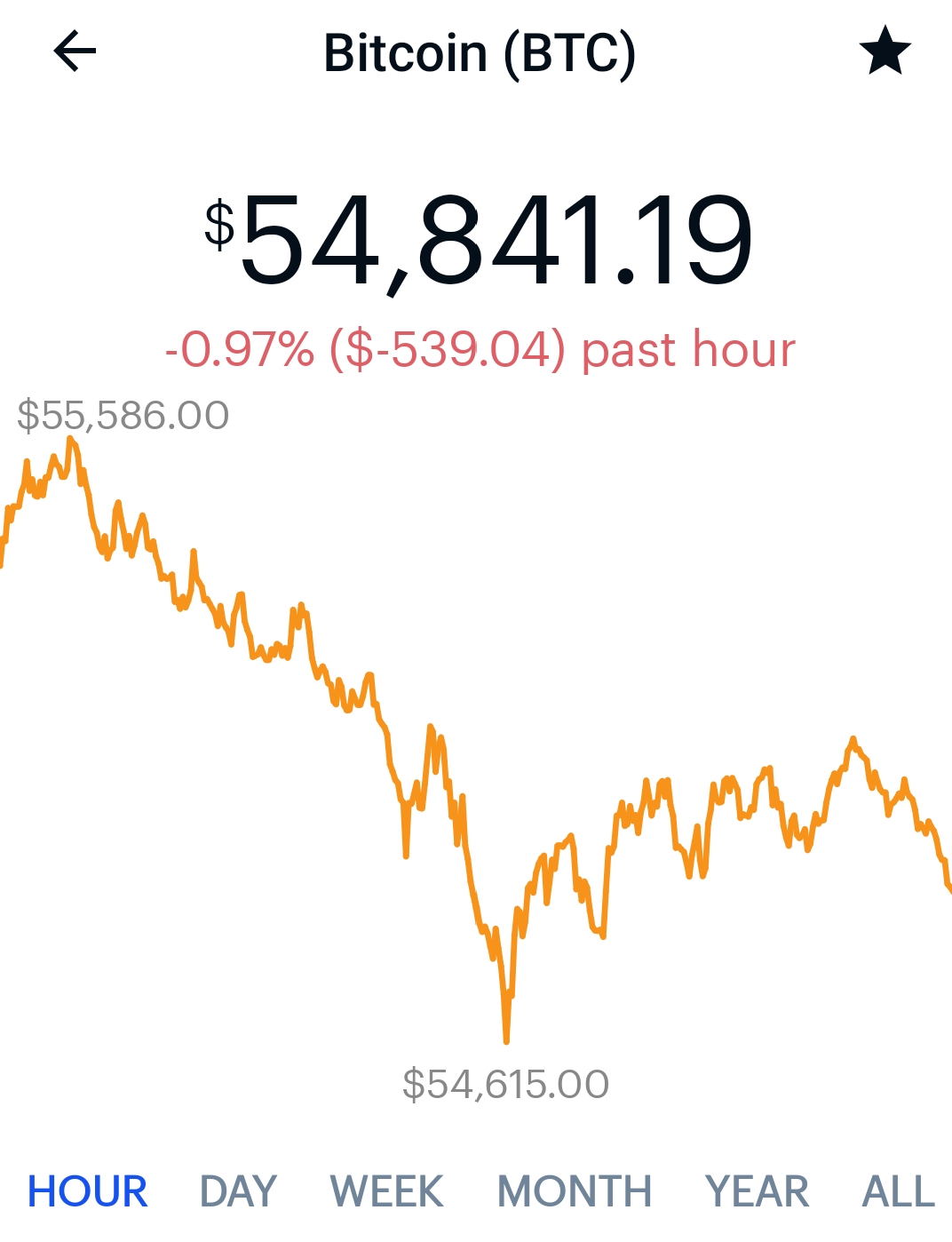 Above is the chart for last 24 hours , so almost a $1000 down since yesterday. Let's wait and see where the market goes next. If bitcoin comes below $50k mark i will be shocked.
I hope that doesn't happen and we see a $60k mark getting crossed anytime soon this month.
Happy trading.
Thanku.
---
---