TheHiveGamer#13 - Terracore Is On Fire, Psyber 4 Days Super Tournament, Soulkeep Closed Beta Started, more + Giveaway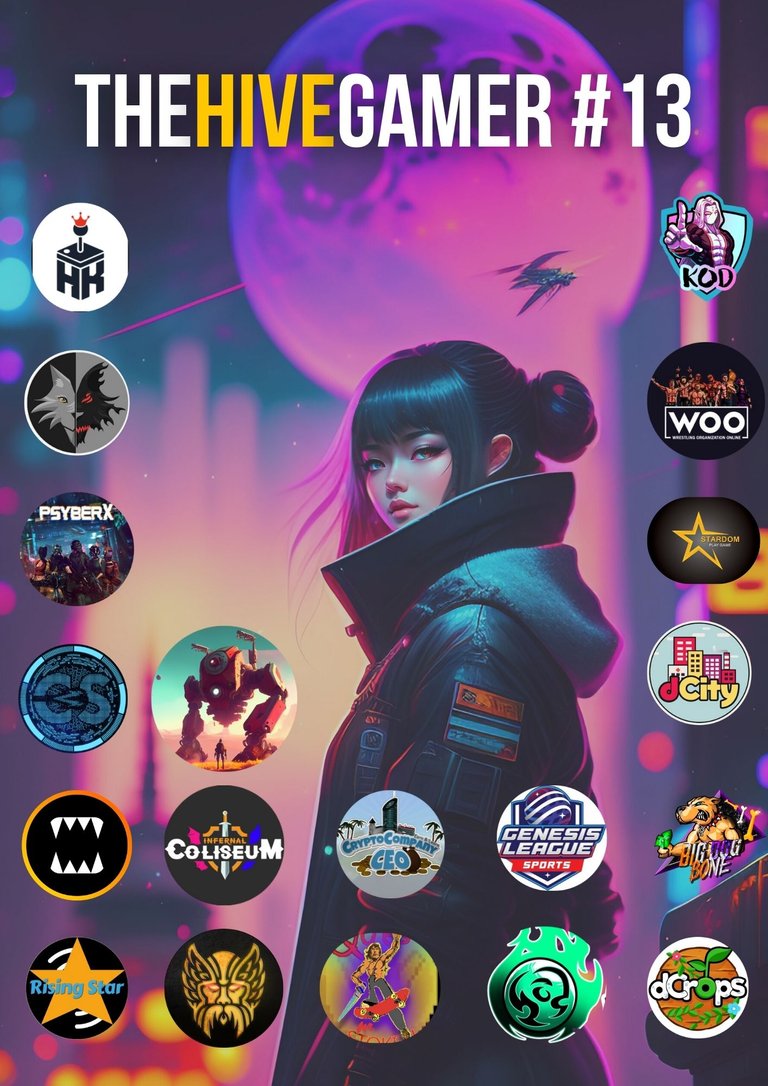 Today we're gonna giveaway 9000 BUDS to one lucky reader! All you have to do to participate is tag a friend!
Everyday the token we giveaway will change so all the games get the extra exposure! The token gifts will be bought with part of our income by posting the magazine but if you're a game owner or you want to sponsor a giveaway don't doubt in mention us in the comments.
---

---

Meet the Hashkings Experience!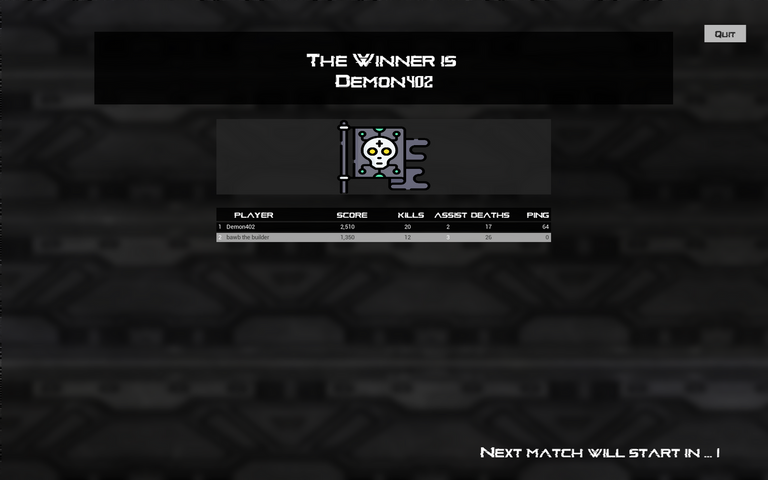 @psyberx is hosting a 4 days tournament to reward their most skilled players! The final placement is determined by the cumulative number of kills achieved during the tournament, which can be done in any game mode and by killing bots. To have your kills count, you must post a screenshot of your final tally inside the Psyber-X Discord. The Psyber-X team's final tally will be the official count.
Players can participate by playing alone or with other players, but no excuses will be accepted if you can't find enough players. In addition, you'll get credit for five free kills if you simply tweet the Hive post and post proof in the #tournament-proof room in the Psyber-X Discord.
There are 25 PsyberCrates in prizes for this tournament and you can participate on it even if you're a F2P players!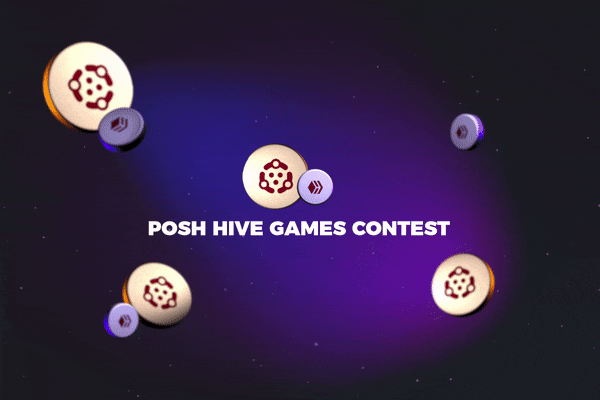 @acidyo and POSH have launched a special edition of the Hive games contest in celebration of Hive's 3rd birthday! This is a great opportunity to win some amazing prizes, including Hive rewards and Hive Game assets, by completing simple tasks and showing proof in the comments.
The tasks are pretty straightforward: follow the official Hive account on Twitter, create a Reddit account and subscribe to the official Hive subreddit, and add Hive to your trackers on Coingecko and Coinmarketcap.
The winners will receive 3 unopened Land NFTs from @wrestorgonline and 33 Chaos Legion packs from @splinterlands. And the best part? You can also trade these on hive-engine openly!
The contest runs for 3 days, and remember, only one entry per person is allowed. So, show some love by rewarding your fellow participants with upvotes!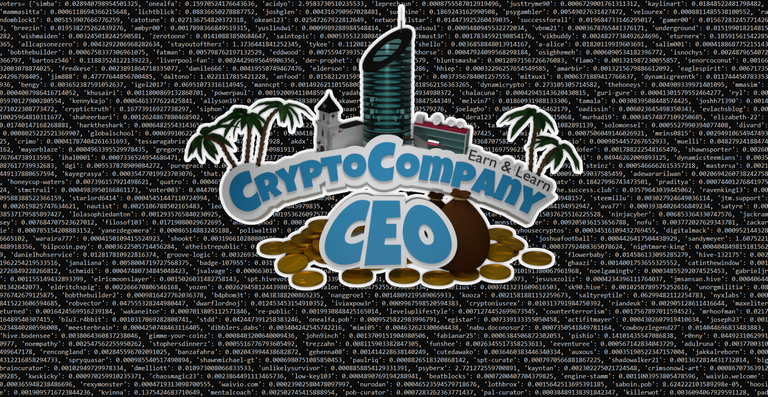 As every week @cryptocompany provides an overview of your CCPower and its corresponding tier and advantages. Don't miss out on this opportunity to see how much CCPower you have and where you can collect free CCP.
If you have at least 729 CCP (Tier 1 / Fan), you'll be included in the list of Hivians. But if you're not on the list, don't worry! You can generate instant 1600 CCP for free by following the listing of tiers and advantages. This includes taking advantage of community subscriptions and +CCSUB.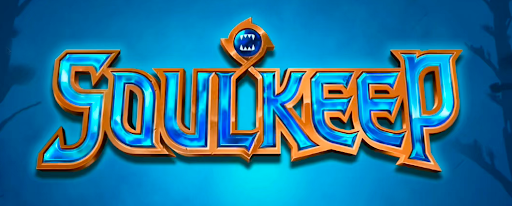 The highly anticipated closed beta of Soulkeep, a tower defense game created by Splinterlands, is finally here! The beta access will begin on March 21st, 2023, and is open to anyone with 500 Nightmare Packs.
During this initial beta, players can enjoy free play without any NFTs necessary, but rewards won't be earned just yet. The game features an engaging First Time Experience that introduces a blind narrator and her prematurely-departed little sister.
Players will learn how to summon towers and spells in the nightmare realm, featuring 12 levels of varying difficulty, ten towers, a handful of spells, and two factions of fiends: The Bloodborn and the Ghastly.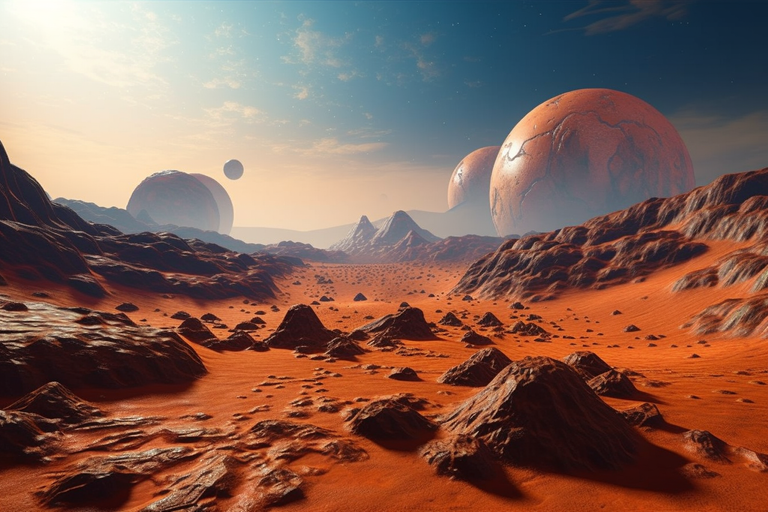 So we're 3 devlogs behind! We're honestly amazed with the work of the terracore team!
They have announced that the ALPHA is back open and accepting new citizens. The cost to register is now 20 HIVE (50 before), and the team is monitoring the servers and will update players on how many new citizens they will accept as the weekend goes on.
The team has made a few updates to the game, including new art music and a leaderboard scene that can be accessed from the battle grounds. The team is also excited to announce that Swagger Docs are now live for third-party API, making it easier for developers to build on top of the game.
One of the biggest flaws with the current game system is that staked SCRAP has not been useful beyond just having enough room for SCRAP to attack, and FAVOR is currently way overpowered. To address this issue, staked SCRAP now serves a secondary function called toughness, which allows players to dodge attacks more easily. Additionally, a new roll system based on FAVOR has been introduced, which determines an RNG factor based on the amount of favor a player has.
The team is excited about these changes and hopes to bring the best balanced experience to the game. They also announced that all $SCRAP used for upgrades is now sent to @null and burnt,
making the distribution and supply more transparent. Finally, the team has implemented a system to prevent sniping and has fixed some bugs in the battle system.
---

https://twitter.com/reverio_io/status/1638251267502796805
https://twitter.com/oAcido/status/1638265060912160768
https://twitter.com/BREATHEConLV/status/1637823987416694787
https://twitter.com/terracoregame/status/1637588040737595394
https://twitter.com/splinterlands/status/1638485584716136450
---

@muterra has announced a big partnership with many of the most popular blockchain games and projects on HIVE! In fact 16 of mainstream HIVE brands will be showcased on this stunning initiative!
the communities of all these games will be able to buy upto 75 of these limited edition NFTs using the currency of their projects giving them more exposure, a new usecase and the muterra team has agreed in burning some of the token projects as well!!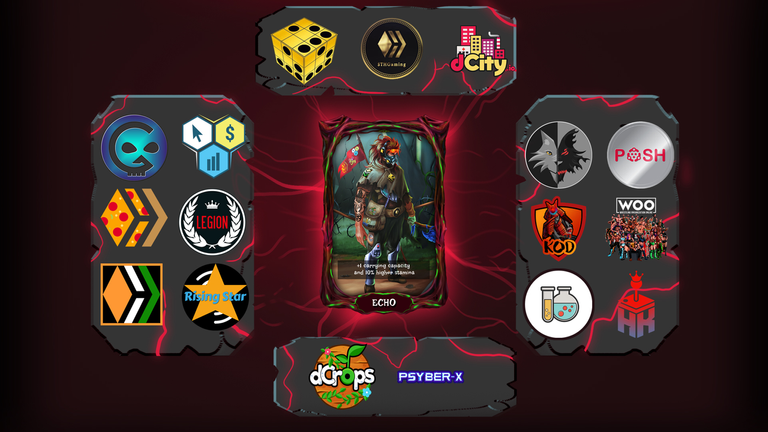 @wrestorgonline Land General Sale is officially starting, as announced on Peakd. This sale offers players the chance to purchase and own virtual land in the highly anticipated blockchain-based wrestling game.
The WOO Landowners will enjoy various juicy benefits, including revenue sharing and exclusive in-game assets.
The sale is divided into three phases with different discounts and features. So you better want to save your spot and get your own WOO land!!
We appreciate a lot that 10% of each sale will go back to the wrestling partners!!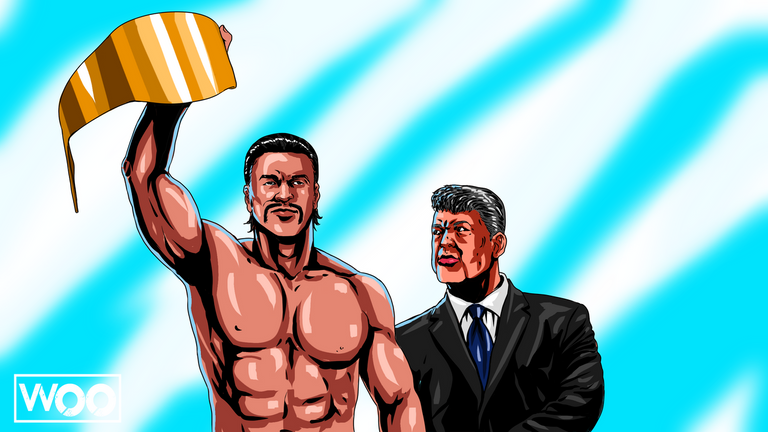 ---
Splinterlands has announced the Staked SPS Promo Card Sale on Peakd. Players can purchase limited edition promo cards, which offer exclusive in-game benefits and can be staked for SPS tokens.
The sale features a variety of cards with unique abilities, catering to different playstyles. The event is time-sensitive, so act quickly to secure these sought-after cards.
Vruz will be only available for SPS stakers and will cost you some VOUCHERS but is worth to enchance your collection an unique card and more being the first card on this new feature!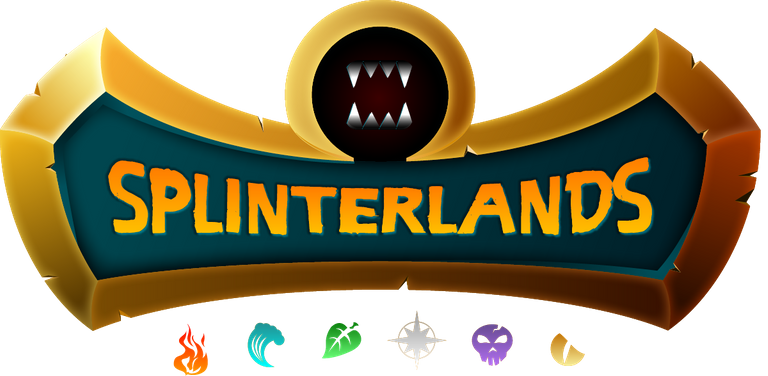 ---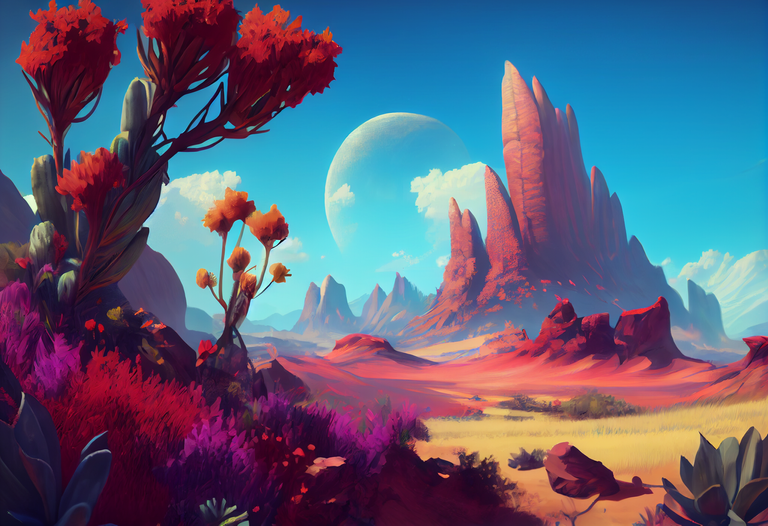 @terracore is being such a hit within the HIVE community and the development team is in a nonstop road of developments! we love to see how they're leveraging their growth using the power of artificial intelligence and that's something that will become the standard in the industry.
Terrace has added an improved battle section along with a very useful battlelog so you can see how's stealing your SCRAP! As well as another cool improvements in the GUI
---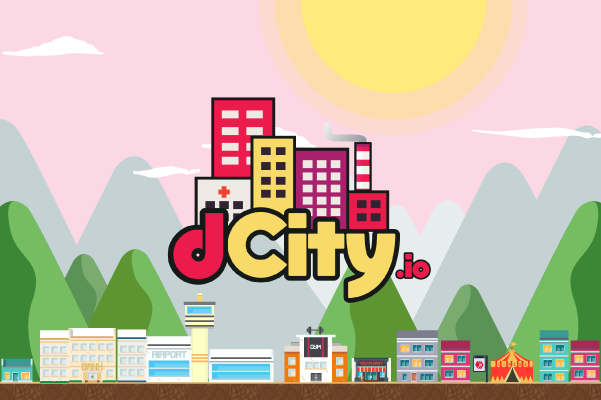 In the latest dCity update, the team introduces exciting new features, including Citizens Loop and the addition of new citizens, Investor and Architect.
These characters bring unique abilities that will impact players' cities and overall gameplay. And this is the investor, only available through auctions and using the famous LEO token as its center!
The post also highlights updates on card burn rates and the upcoming third edition of the game.
The dCity team continues to enhance the gaming experience for players! And is cool to see that even after all this time the game only gets better and better!!
---
as the team continues to captivate the HIVE community with their innovative game concepts and initiatives like the one we just talked about partnering with major brands on the HIVE blockchain!.
The devlog includes info about the addition of new pages with relevant info for the players, improvements to the market interface; also they have been implementing community suggestions like a stake all MUT action
But what's amazing is that the devlog is not only about what they have updated this month but also includes a sneak peak in the upcoming updates and news like the limited edition echo tamer!!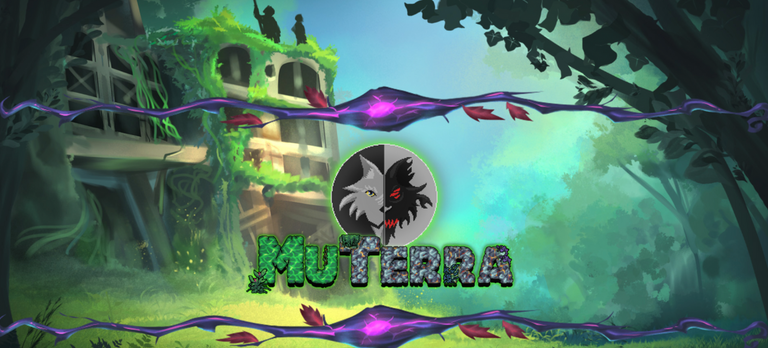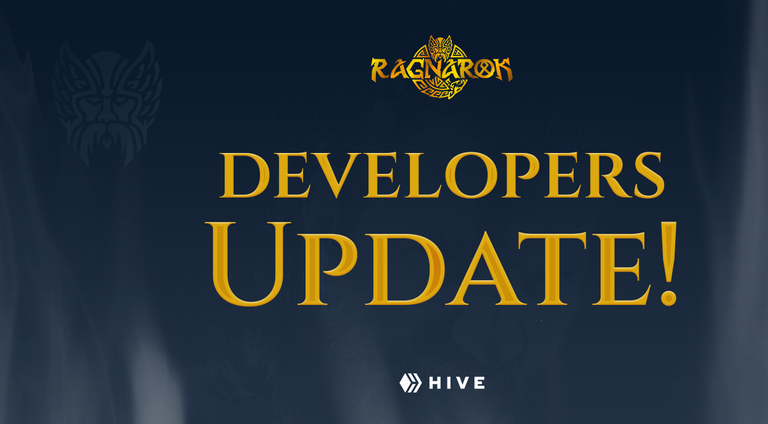 Ragnarok recently released a development report outlining their progress in the game.
They have made improvements to the user interface and fixed some bugs, as well as adding new features to the game. The development team has also been working on optimizing the game's performance, which will allow for smoother gameplay. Overall, the report shows that Ragnarok is continuing to evolve and improve!
We're really happy with the ragnarok team to keep pushing forward and we know there's a lot of #hivegamers out there that are waiting to see @ragnarok.game on its fully potential!
---

As we're used to @splinterlands has announced a new energy system for ranked battles. The new system will allow players to play unlimited ranked battles every day.
The energy required to participate in ranked battles will be replaced by a new system of Daily Quests.
Daily Quests will be available to all players and will award Dark Energy Crystals (DEC), which can be used to enter ranked battles.
The announcement also states that the new energy system will help to balance gameplay and reward players for their skill, rather than their ability to play for long periods of time.
We just have to say that splinterlands never stops!
---

@psyber-x has announced a huge development update - the game size has been reduced from 120GB to 10GB. This major update will make the game more accessible to players with smaller hard drive space, as well as making it easier and faster to download and update the game. This is a significant improvement for the game's overall performance, and players are sure to appreciate the streamlined experience.
The update is available now and is a totally smart move considering that sometimes players can't have access to either a super speed wifi or a big saving storage!
---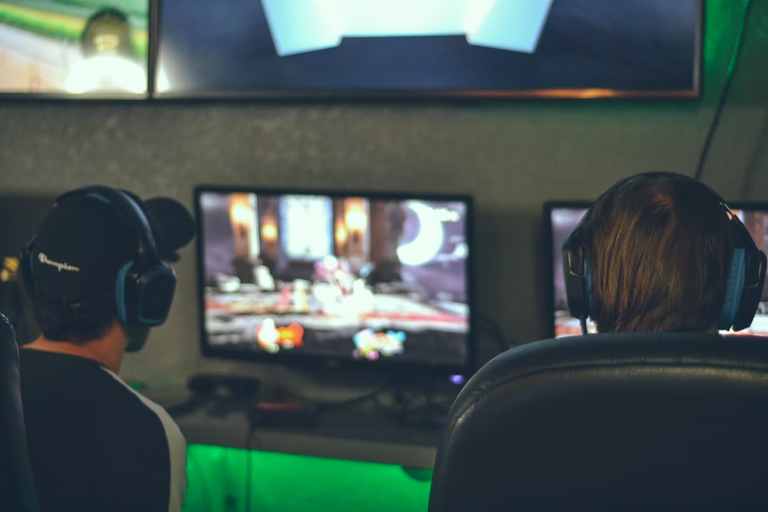 Psyber-X, the blockchain game, has started its tournament and announced the launch of a new Hive node. The game's developers are excited to bring more players into the fold and expand their blockchain gaming experience.
The new Hive node is expected to improve the game's overall performance and provide players with a smoother and more enjoyable gaming experience.
This is interesting cause we see often the case in which the most mainstream hive nodes get down and all the games/services that relies on them are down as well.
---
In just 48 hours, CryptoCompany is offering an exclusive discount sale for its SQM tokens.
Go and get the chance to grab your rewards, as this promotion is only available once per person.
SQM is a valuable and unique asset, which can be used for staking, participating in governance, and earning rewards. With this limited-time sale, you can purchase SQM at a discounted price and maximize your returns.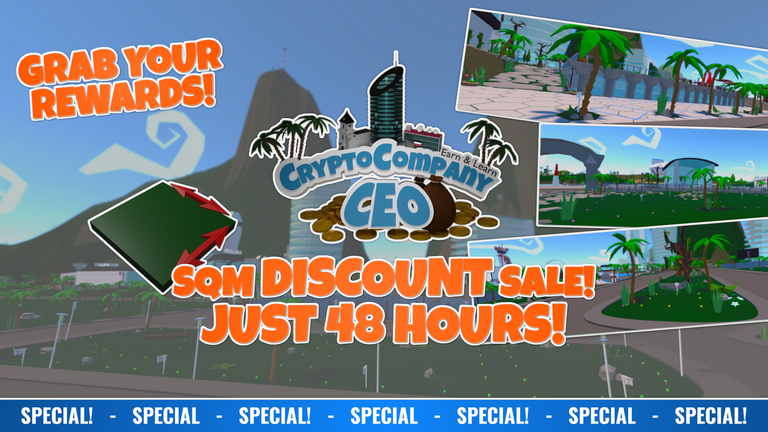 ---
[BigDogBone Launched A New Update On Their Staking Rewards System!
](https://peakd.com/hive-131619/@bigdogbone/update-on-big-dog-bone-game-reward-tickets-on-the-hive-network-through-hueso-token-staking)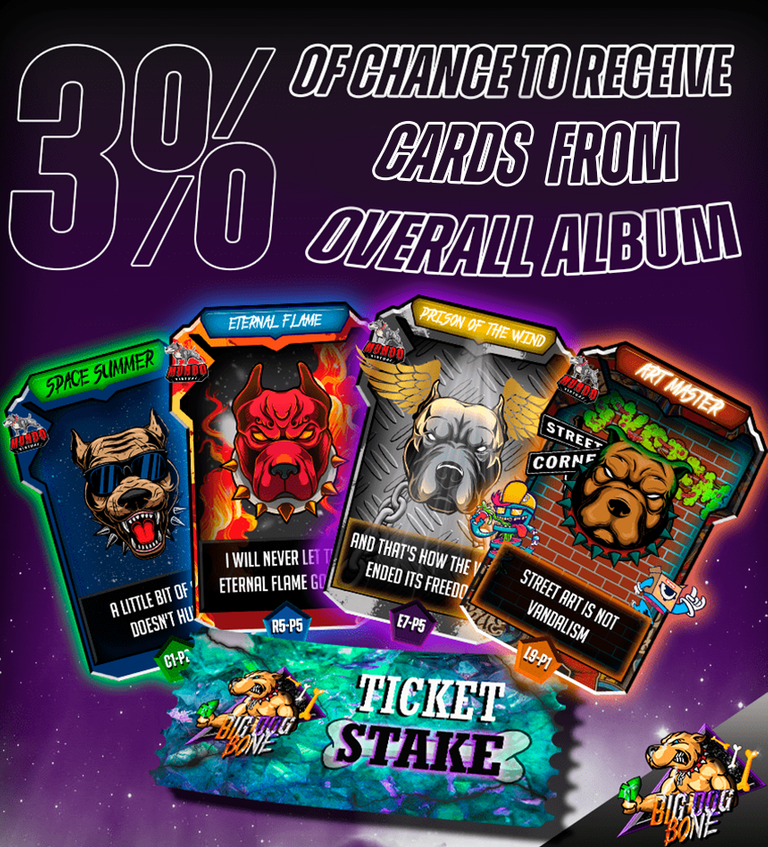 Big Dog Bone has provided an update on its game and the reward tickets that are available through staking Hueso tokens.
Players who stake Hueso tokens can earn reward tickets, which can be used to win prizes in the game. The tickets are available in denominations of 10, 50, and 100, and can be used to enter contests and tournaments in the game.
The more tickets a player has, the better their chances of winning. Big Dog Bone has also introduced a new feature that allows players to purchase additional reward tickets with HIVE or Hueso tokens.
---
@cryptocompany has posted a big list of job offers for a wide range of skills including backend development, marketing, designers, 3D designers, content creation and much more!
If you ever wanted to be part of a blockchain game project this may be your moment to form part of the future of the HIVE blockchaih.
https://twitter.com/CryptoCompany9/status/1633839512794333185
---
The @splinterlands team has announced all info that you need to prepare yourself for the Validators license Sale. It contains as well a detailed section explaining how the GLS governance will work, what rewards will the nodes be allocated and an extra section with the details of the sale phases, the price for each node which starts in more than $1k!
Genesis league is still under a steady development following their roadmap! So you better stay tuned on our magazine to read the latest news released by them.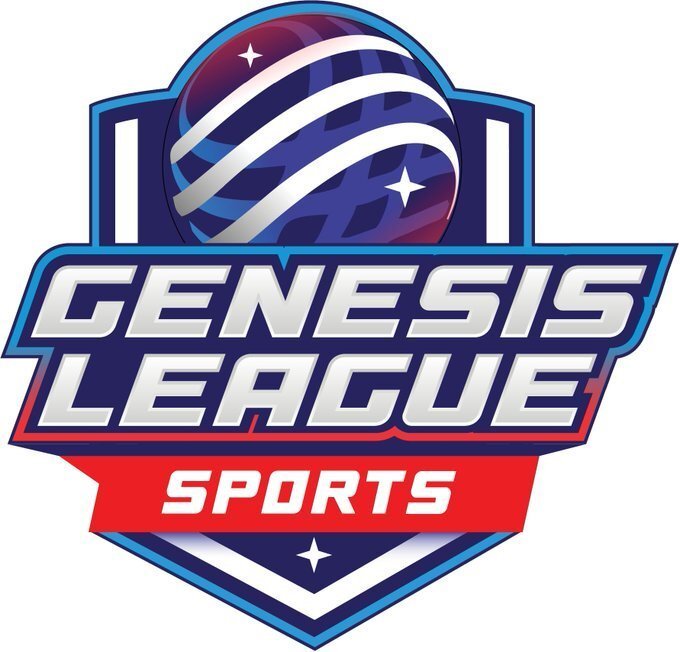 ---
Content creators from all the platforms, from all the sizes and from all the language communities are being invited by the @hashkings team to join their discord and apply for a new program in which they will receive a non NFT avatar with enough XP to unlock the highest rates of their referral program which goes up to 25% of all the purchases from their referrals!
This initiative will save content creators up to $100 and is a great way to onboard content creators in the Hashkings ecosystem.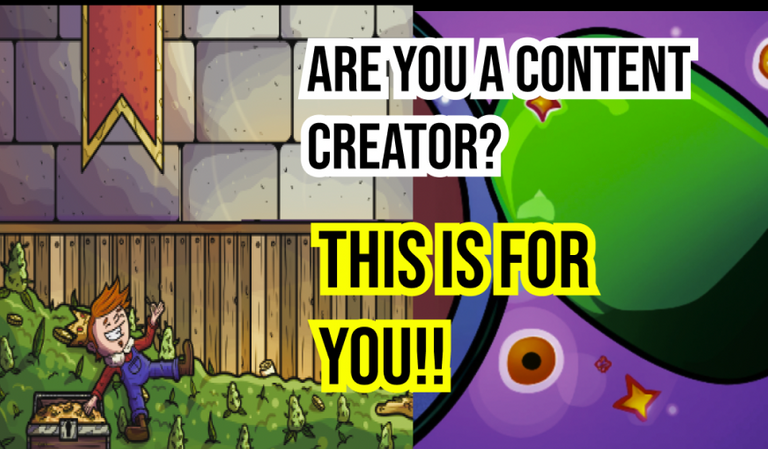 +40 users participated in the OCD X SKATEHIVE contest, which is a lot! More than $700 in HIVE rewards were distributed between all the players!
We shared about the contest a few days ago, so we really hope you readers got the opportunity to participate in the contest. We're really excited to see the integration of their game with the blockchain!
We hope to see more initiatives like this and we appreciate the work of ocd to sponsor and help gaming communities.
https://twitter.com/Skate_Hive/status/1632813242346094598
---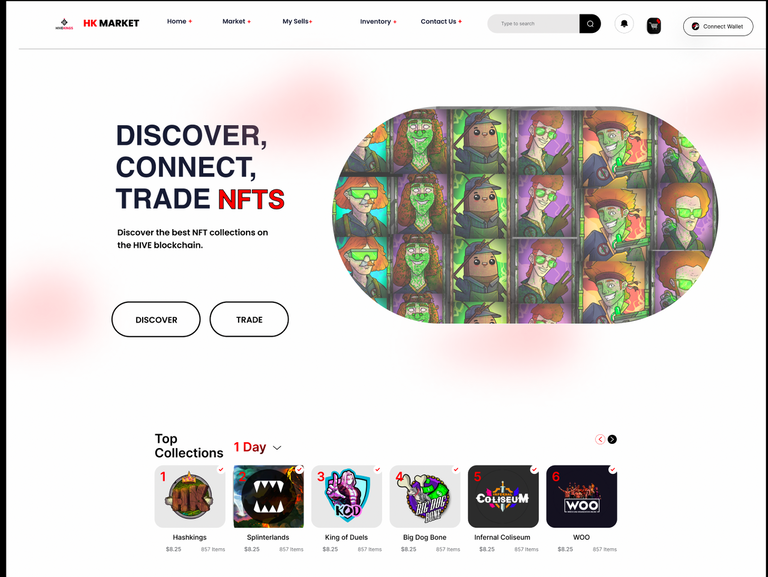 The @hashkings team has shared all their plans regarding development updates for the next 2 months and includes interesting things like their own NFT market, the development of a mobile app and even a HIVE faucet in a pretty big list that also has social events and possible partnerships.
It's something really important to put efforts in the mobile presence cause that's what ultimately will lead to a massive onboarding of users to HIVE and also for all the HIVE games, is necessary to always think in the user experience considering that people are now into hyper casual games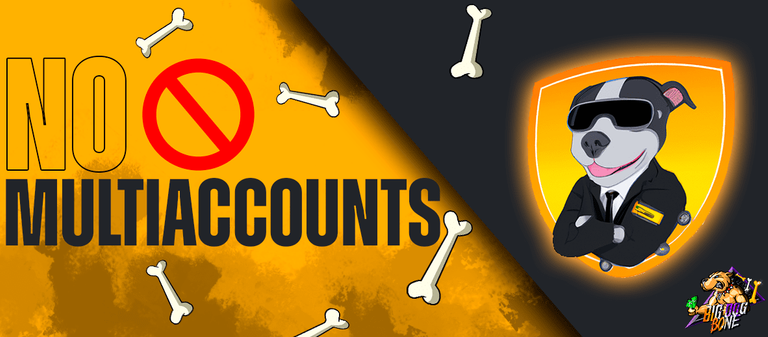 @bigdodbone is implementing new measures to ensure that all players have a fair and equitable experience in the game. This includes prohibiting the use of multiple accounts, which the game takes very seriously.
Players have several options to comply with this new policy, including transferring additional accounts to friends or family members outside their IP address, migrating NFTs to their main account,or deactivating additional accounts.
This is a natural measure that blockchain games take to preserve the long term future of their economies, so we're happy to read the team cares about it!!
---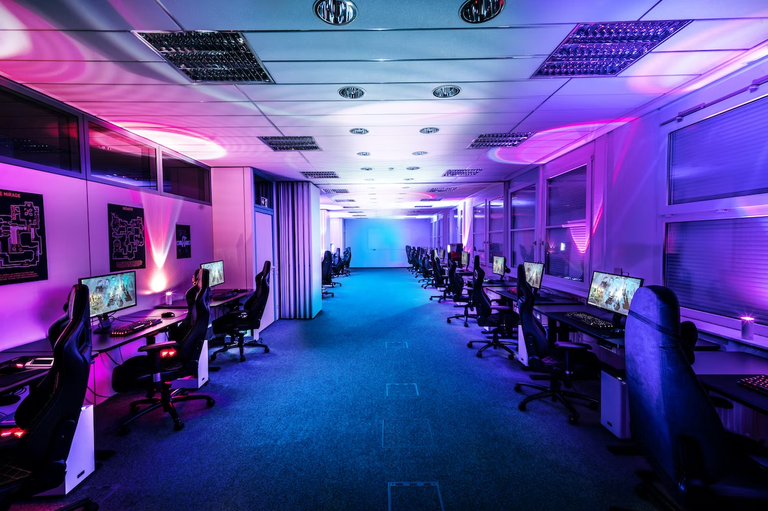 Get ready for the first official Psyber-X tournament in collaboration with OLA Games. The tournament runs for four weekends starting on March 11th, 2023, and offers a chance to win Psybercrates.
Final placement is determined by the number of kills achieved during the tournament, and kills only count if achieved during a game with at least four players.
Tournaments are always a super clever initiative to bring on some spicy momements when we talk about gaming communities! So we really hope to see some good competition in this first tournament!!
Hope you can join, remember you can find free keys for psyberX in their discord!
---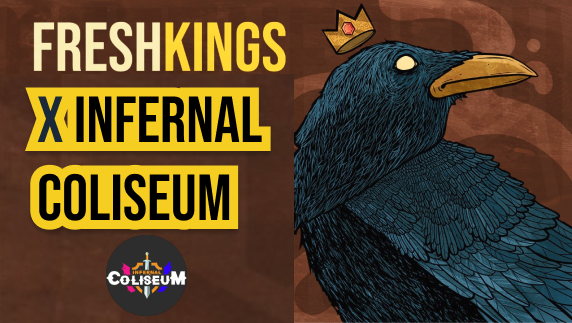 Infernal Coliseum has teamed up with the super cool clothing brand, TheFreshKings, to bring you an amazing collaboration that you don't want to miss! For a limited time, when you spend $100 in chests from Infernal Coliseum, you will receive a coupon for a free product in TheFreshKings store.
This is a really creative way for both a clothing store brand and a blockchain game project to offer something unique to both of their communities! Remember you have until the next sunday to claim your free product :) !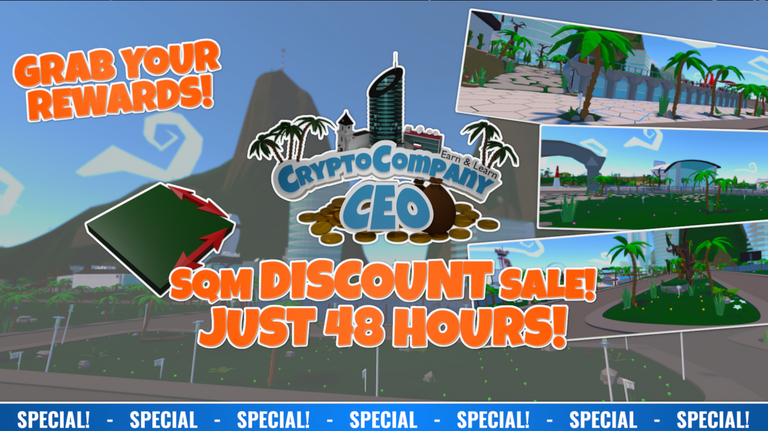 Get ready for weekly discounts on SQM tokens! The CryptoCompany CEO game is offering a 10% discount on SQM purchases every Friday, giving you the perfect start in the game and solid returns. SQM is used to buy land plots and furnishings in the game, and for holding SQM tokens you'll be awarded with CCPower!
---
Such an incredible artist has just joined the @cryptoshots.nft team with a high quality background in @splinterlands and even Street Figther! Stay tuned for the upcoming stunning visuals that this announcement will bring to the cryptoshots community!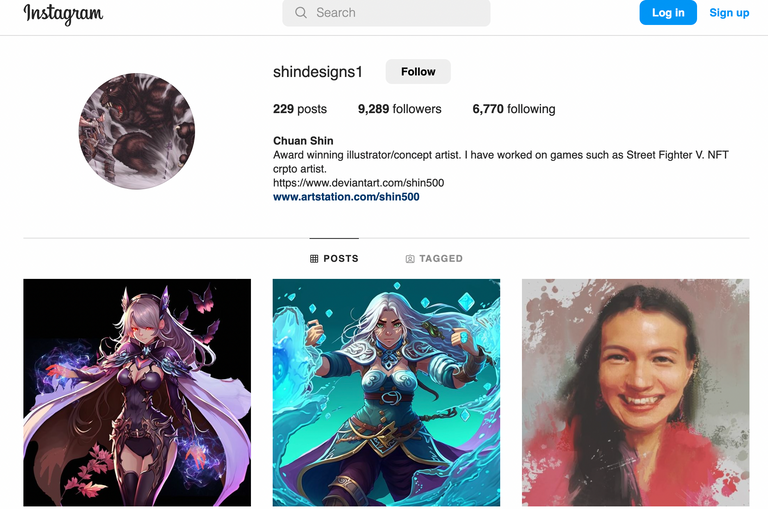 https://twitter.com/cryptoshots_nft/status/1631735584845705216
---
@dcitygame introduces a new Modern Home building combines construction, basic automation, basic accounting, and a free internet connection, offering a tax refund and increasing popularity. Also, experiments and student education now cost 200 and 100 SIM, respectively.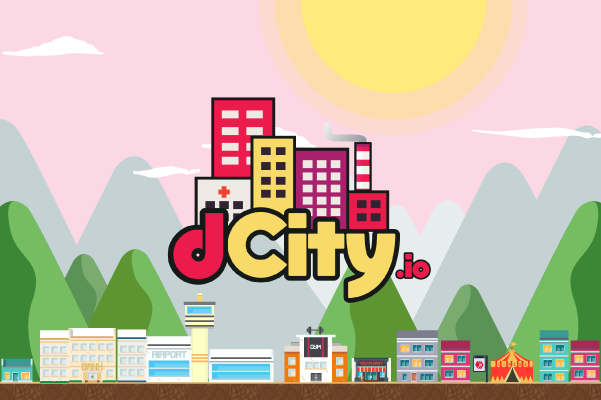 ---
The Hashkings team has been busy improving the gaming experience with the launch of new systems and UI updates, as well as exciting events and airdrops for players. The roadmap for February includes the launch of the new forge and merge systems, a new XP store, and more. Stay tuned for future updates from the Hashkings team as they continue to work towards their goals.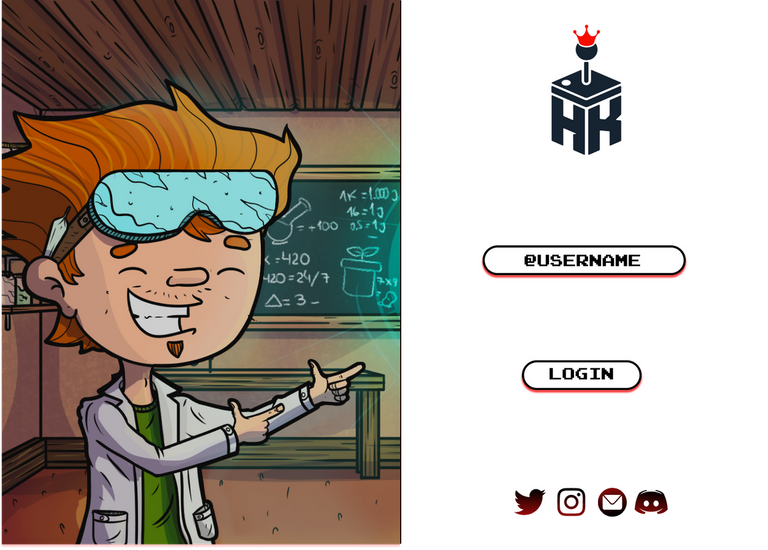 ---
The @skatehive Community has recently added 3 days more to their Quest For Stoken contest, where participants have the opportunity to play and review the upcoming 2D platformer game. With over $700 worth of Hive prizes up for grabs, the community was eager to test their skills and provide valuable feedback to the developers.
Keep an eye out for the official launch of Quest For Stoken, set to be play-to-earn with Hive integration by the end of the year.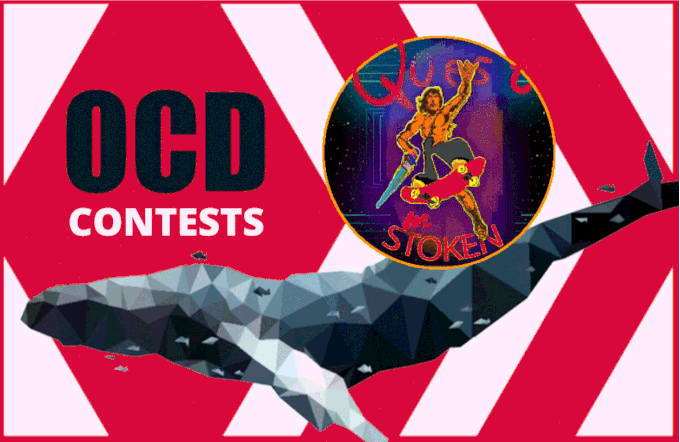 @PeakMonsters now offers BIDS feature for non-card Splinterlands assets, allowing users to save time and money when making purchases. The feature is made possible thanks to the support of the @Splinterlands team.
Placing BIDS on assets is simple, with the BID button available on any view mode. Just input the bid price and quantity, hit confirm, and wait for the fill. Check out your existing bids on your profile or the Assets Market page. Get ready to score some great deals on non-card Splinterlands assets!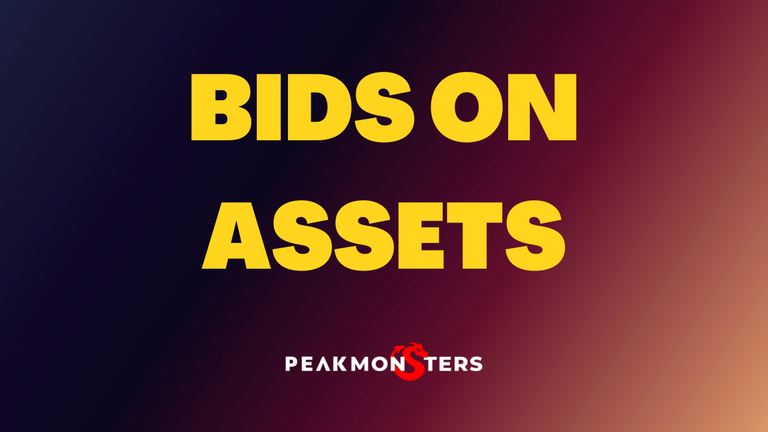 ---
---
---

We've searched for all the games on HIVE for you 🎮 🎮
---
---

Welcome to our HIVE-powered gaming magazine, where you'll find the latest news, reviews, and insider information on the most exciting blockchain games. From Splinterlands to Hashkings and everything in between, we bring you the hottest news, tips, and tricks to help you level up your gameplay. Our magazine is your go-to source for all things blockchain gaming on HIVE.
The Magazine is posted daily including the latest news and the previous news posted in the last 7 days.
---

º
---
---