Overland - A turn-based survival

---
Trying to survive every turn
--
I bring to you a tough game about surviving each turn against creatures in each area, the need for fuel to progress to the next location by car (by foot is an option is you are crazy or lose the car) and move toward the end location I am assuming. This is one of 1600 games received when purchasing the itch.io Bundle for Racial Justice and Equality and sharing with you a variety of games done by indie developers and some hidden gems no doubt. This will be so you can decide whether to support an indie developer on a solid game worth buying, or finding out if the game is just bad and not worth it, especially price wise.
So I was doing decently with learning this game, progressing more and more until... tragedy struck the survivors and they were left in a difficult position as the game got harder... You will be able to see it further on into the video nearer the end.
But as I mentioned, you are surviving turn by turn in each area since it is a turn-based game where you are trying to get to each location safely, finding survivors and supplies, using your car and keeping it safe, killing the creatures with items in the area and fighting a tough battle to ensure you survive. For the price tag of $35.95AUD ($24.63USD) it is not worth getting, but if a sale of 50% or more comes, and you like the sound and look of the game, it may be worth getting and supporting the developer!
---
Join the BattleGames community to find great gaming content and like-minded gamers at the BattleGames Discord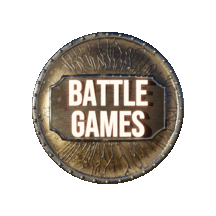 ---
▶️ 3Speak
---
---