The Great PIZZA Gif War - Over $200 in prizes!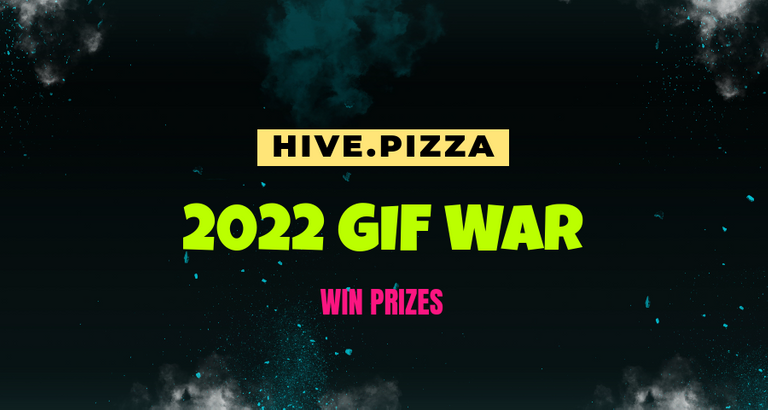 Come one, come all! We want your gifs, they make us lul!
Okay... now that my bad rhymes are out of the way, we want to invite all of you to participate in the Great PIZZA GIF War of 2022! We're kicking off the year with some amazing giveaways in our Discord server and another awesome contest to bring the community together.
[The contest info is at the bottom]
In the PIZZA Discord server we have started to see some really amazing GIFs pop-up that have not only shown some awesome community creativity, but has also stirred some interesting debate when it comes to our epic Pineapple vs. No-Pineapple war.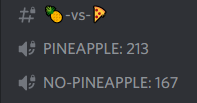 As you can see, Team Pineapple has been stomping Team No-Pineapple in the ancient battle that is Pizza as more and more support rolls in for the pineapple delight.
Here are two recent gifs made by @hivetrending to support the battle:
Here are some awesome GIFs created by @stickupboys
Alongside the great PIZZA battle, we've started to see more general use PIZZA gifs popping up across Giphy and Tenor.
Here are a few that I created for the community to use:
THE CONTEST
We want to see more of these awesome gifs and we know there are some truly creative people out there in the community we'd like to reward for creating some!
From pineapple war gifs to general PIZZA community gifs to even fun memes, we want to see what ya got and we've got some great rewards for participation!
The top PIZZA token memes or GIFs will win the biggest rewards while we will choose UP TO 20 gif submissions to reward if we see enough high quality submissions! We will skip your submission if the gif is too grainy, low-quality, does not make sense, is out of context, or does not meet ToS/is NSFW.
Contest closes next Friday 1/14 at 11:59pm PST.
Prizes
1st: $65 Value PIZZA Tokens
2nd: $30 Value PIZZA Tokens
3rd: $15 Value PIZZA Tokens
4th - 10th: $8.50 Value PIZZA Tokens
11th - 20th: $3.50 Value PIZZA tokens
Enter as many times as you like but make sure you submit at least 5 to qualify. Also, be sure to vote on the submissions you like best as we will consider the community votes when making our decisions!
Points
Each gif that you submit that we pick will earn you a point
For example, if you submit all 5 of the required gifs to qualify and we choose all 5, you will earn 5 points
You are allowed to submit more than 5 gifs, points do stack beyond 5
At the end of the giveaway winner ranks will be determined by points awarded. If everyone has the same amount of points, winner ranks will be determined by our favorite gifs.
Here are the rules:
Create and submit a minimum of 5 PIZZA token related GIFs
GIFs must have the PIZZA logo
GIFs must have text if the joke or meme is not obvious
GIFs must be safe for work or Discord ToS / Tenor ToS / Giphy ToS appropriate so that we can use the ones we select
GIFs must be decent quality. We reserve the right to use judgement here and will skip your submission if the quality is low. Refer to the statement above for more details.
You must either post your submission in our Discord server using the pizza-gif-contest channel or by replying directly to this thread!
GOODLUCK and let's see those gifs!



DELEGATE TO PIZZA
Please consider delegating your HP to our @hive.pizza curation account. Not only does it help our project grow, but it also allows us to further ramp up our onboarding and curation services. The Pizzabot you know and love also consumes more and more HP every day which has to come from our curation account. Not only this, but you will farm your share of the daily $PIZZA rewards pool!



You can also check out the HIVE.PIZZA website here.
Buy $PIZZA
Leodex
Tribadex
Hive-Engine

Join the Discord and $PIZZA NATION

Join our curation trail here
Vote for us as Hive-Engine witness here
Vote for us as HIVE WITNESS HERE
---
---