hive.pizza | Witness Updates, FiveM Servers, Chess, & More!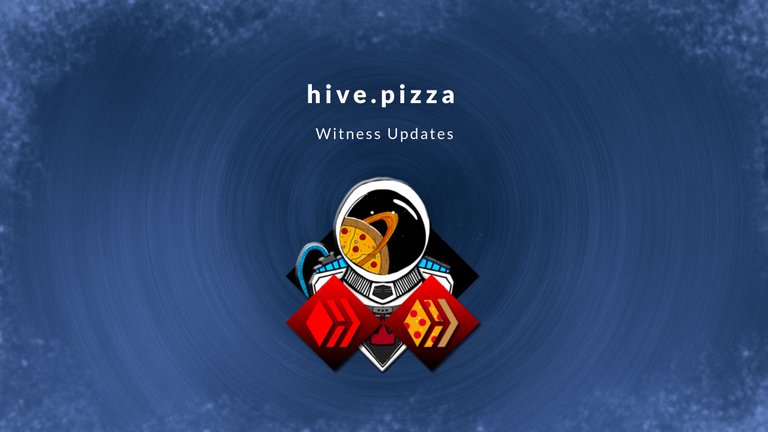 Hello fellow Pizzazonians of the PIZZA nation, aka, PIZZA Crew, aka, most awesome people!
We hope your weekend was great and that you are staying warm as the days begin to get colder for most of us! As usual, we've had many happenings over the past week in the PIZZA project that we'd love to announce!
Let's jump right in!
Witness Update
Rank: 70/64
We're inching towards the next rank and getting closer to our top 50 goal before end of year!
Bot Changes
We've made a few more changes to our custom bots this past week!
Pizzabot (Hive Engagement Bot)

As scheduled, we reduced usage on the bot this week again when invoking the PIZZA command. When staking 20 PIZZA tokens, you can invoke the command 8 times. When staking 200 tokens, you can invoke the command 16 times.
We'll be launching our new tiers in just a few weeks! If you're confused, check out the announcement post here about the bot changes!
Pizzabox (Discord Engagement Bot)

We've added a new poll command for administrators to use. Check out the first poll in our Discord server!
A new Splinterlands application system is in-progress through the bot to make everyones lives a bit easier when it comes to our awesome Guilds!
Hive dApp Menu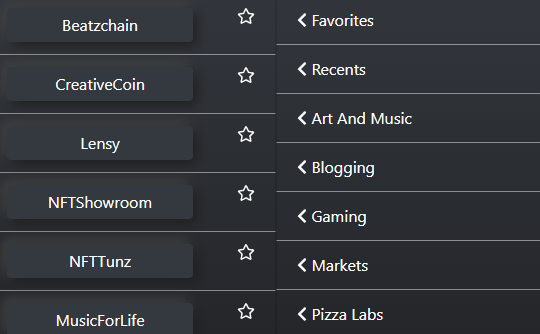 We've pushed another update to our Hive dApp Menu browser extension and have added the following:
Are we missing something? Recommend changes in the comments or in our Discord server !


If you're looking for a one-stop-shop extension that has all your favorite HIVE destinations in one simple to use menu, try out our extension! Over 130 people have installed it!


You can view the original update post by @hivetrending here!
You an install the browser extension by visiting the Google App Store here!
Diesel Pool Update
SWAP HIVE:PIZZA

Average APR: 161.37%
Daily Token Rewards

SWAPHIVE: 11.204 ($20.279)
ALIVE: 14.282 ($0.517)
UTOPIS: 10.875 ($24.113)
VIBES: 0.414 ($0.005)
APE: 16.989 ($4.305)
CTP: 25.083 ($1.062)
ONEUP: 0.449 ($0.017)
BRO: 0.500 ($1.855)
INDEX: 1.290 ($1.822)
DEC: 684.558 ($5.596)
DEGEN: 862.434 ($3.122)
PIZZA:DEC

Average APR: 179.739%
Daily Token Rewards

PIZZA: 0.040 ($0.005)
SWAP.HIVE: 5.085 ($9.203)
AXS: 0.030 ($0.006)
APE: 7.317 ($1.854)
DHEDGE: 16.999 ($2.151)
UTOPIS: 6.780 ($15.032)
LVL: 40.000 ($0.098)
WINE: 5.560 ($1.408)
MONEY: 50.000 ($1.810)



PIZZA:STARBITS

Average APR: 233.561%
Daily Token Rewards

PIZZA: 34.784 ($4.634)
STARBITS: 111688.444 ($32.343)
SWAP.HIVE: 1.481 ($2.681)
WINE: 4.061 ($1.028)
LVL: 909.091 ($2.221)
PIZZA:ONEUP

Average APR: 215.544%
Daily Token Rewards

ONEUP: 112.360 ($4.271)
SWAP.HIVE: 5.618 ($10.169)
PIZZA: 33.733 ($4.494)
LVL: 609.756 ($1.490)
FiveM Server
For the gamers and roleplayers out there, we have started development of a new FiveM server that is being tailored towards crypto enthusiasts! Not only will there be multi crypto-based activities to do in the game, but we've already built a simulated version of HIVE that you can buy, sell, and transfer between players! This is not real HIVE but is already generating questions from players about what it is. We're continuing to make noise for HIVE through our video game servers!
Check out the in-game phone!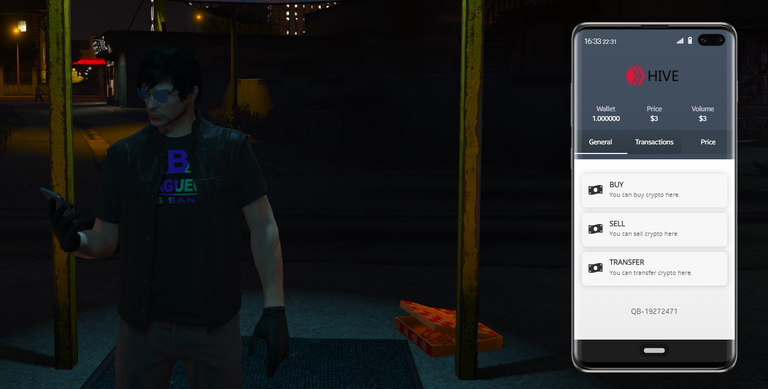 There are also a ton of cool racing opportunities and other cool things to do! We're building kind of a second-life through FiveM, and you're invited!
Chess Tournament
We hosted the first of many Chess Tournaments this past weekend in the PIZZA Discord server and saw some epic action!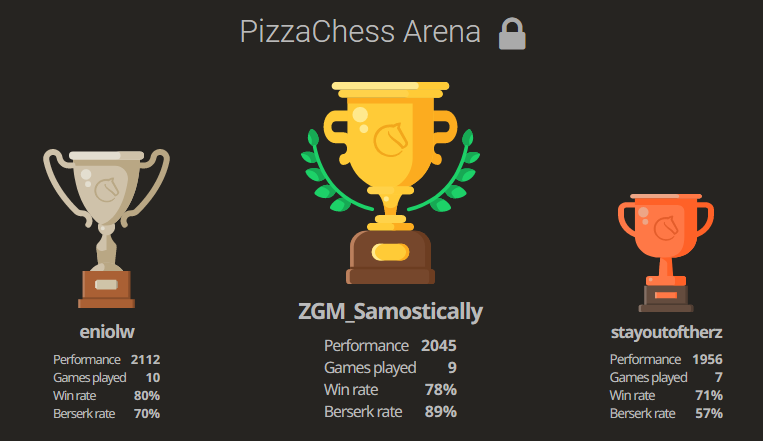 Shout out to @cryptoniusrex for the hard work in putting the event together and advertising it!
Shout out to @tygertyger for their awesome art and for providing the victory NFT! If you would like to check out the NFT yourself, you can view it on NFTShowroom here!
D.Buzz Challenge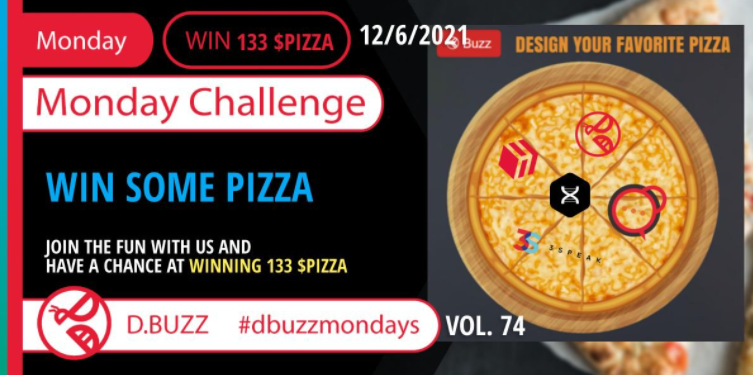 We're partnering up with @dbuzz for an awesome challenge with some awesome prizes! Thank you @jacuzzi for helping put this together! I encourage all of the Pizza heads out there to participate!
There are many different stories about the origin of the pizza. Some say that pizza was invented in Italy by the ancient Etruscans. Some say that it was invented in Naples by a Roman chef named Luca Pica. Others say that the first pizza was served at the wedding feast of Emperor Constantine's daughter, Helena. Some say that the first pizza was served to the Roman general and military commander, Gaius Marcellus. Everything in this last paragraph was completely made up but sounds good right? The true fact is that pizza is awesome!
Check out the challenge post here:
https://peakd.com/challenge/@dbuzz/win-133-dollarpizza-tokens-the-weekly-challenge-from-dbuzz-round-74
Misc
Checkers Tournament

We're interested in hosting some 'Chinese Checkers' among other classic games in our Discord server. If you're interested in participating in this, please leave a comment or let us know in the server so we can gauge interest!



Discord Verification

We've added a new layer of verification for the Discord server in an attempt to reduce the amount of bots/spammers that post malicious links into the channels. While this will not save you from the many bot DMs you're probably experiencing, but it WILL reduce the amount of text spam we see in the server. Just make sure you click the VERIFY emoji, and you're good to go! It's that simple!



Movie Night

The Pizza community enjoyed another regularly scheduled movie this past week with Army of Darkness! Many memes and laughs were had as we huddled together digitally in our awesome Discord server for this classic film. If you're a fan of tv and film, we invite you to come hang out with us and enjoy some great shows together! Our community votes on the movie we watch each week! Come say hello! Join Discord.
I think we're going to be gearing up for some Christmas themed movies (both family friendly and not kid friendly) in the coming days!
Tale of two PIZZA

We wanted to remind the writers out there of an awesome writing prompt opportunity with some really great prizes! There is an evolving story with a week to week submission process where the writers help mold the story (while enjoying upvotes and prizes along the way) for contributing to the core story with their relevant submissions! We encourage you to check out A Tale of Two Pizza's by the awesome @dibblers.dabs! You can find the most recent post by dabs here.
Beatzchain shoutout

We wanted to call some attention to a pretty cool tournament that is going on here at HIVE. The @beatzchain tribe by @polarmystro is hosting a 'Spitter Freestyle' tournament where lyricists will battle it out over some pretty cool prizes!
Check out the post here: The Spitter Colosseum Freestyle Tournament

REWARDS
Discord Photo Engagement
1st @theacks | 2nd @mcgilli | 3rd @nelthari


| 1st - 10 Za | 2nd - 7 Za | 3rd - 5 Za |
| --- | --- | --- |
| | | |
Discord Giveaways for Stakers
Congratulations to the following stakers who won giveaways in our Discord server this week.
@nelthari was the luckiest person ever this week and won 3 of the 4 giveaways! Great job and enjoy your gifts!

x1 Steam key of $15 value
x1 Steam key of $10 value
x1 Exode Tom Settler NFT

@huzzah - x1 Exode Tom Settler NFT

@marcinxyz - x1 PIZZA Bike Rising Star NFT
Your rewards have all been sent!
Make sure you're in our Discord server if you are a PIZZA holder! We have tons of great giveaways every week!
Lucky 5 Raffle Weekly $PIZZA Holders
(randomly chosen weekly from all holders with >= 1 $PIZZA in their wallet)
These lucky winners have won 3% of their staked $PIZZA holdings value back!
@plumubble @imno @playbyhive @solairitas @akumagai
500+ Tier Raffle for $PIZZA holders
These 5 bonus winners are drawn from holders with >= 500 $PIZZA
Congratulations and thank you for locking up your tasty za! Enjoy your bonus rewards of 3%!
@splatts @schlees @dagger212 @beyondhorizonmm @sharklize
Daily Winners
Congratulations! You have won an instant 4% APR of your staked $PIZZA holdings back in additional $PIZZA!
@olympicdragon @nupulse @teknon @zeroooc @pablodare @xginste @steevc

DELEGATE TO PIZZA
You can also delegate your HP to our @hive.pizza curation account and farm your share of the daily $PIZZA rewards pool! Current APR is between 18-20% paid in liquid PIZZA to your wallet every day!



You can also check out the HIVE.PIZZA website here.
Buy $PIZZA
Leodex
Tribadex
Hive-Engine

Join the Discord and $PIZZA NATION

Join our curation trail here
Vote for us as Hive-Engine witness here
Vote for us as HIVE WITNESS HERE
---
---