Welcome to The Bridge: My first garden journal
Hello Hive Garden community!
I hope you've all have a wonderful start to your year 🙏 This is my first post here, and my first garden journal update as I embark on my first proper go at homesteading. I only arrived in the Hive community recently - you can check out my introduction here - and while I've been going gently at the garden for the last year, I haven't been blogging so I'm going to give you a quick recap to bring you up to date. Having not been expecting to blog, I was terrible at taking pictures but the following are the best of what I have and they give you the idea.
I arrived back at the family ranch, aka The Bridge, about a year ago with dreams of permaculture and self-sufficiency. Last year was gloriously slow - I needed a year off to rest and recoup, to figure out which direction I needed to be going in and start shaping the many ideas that have been whirring away inside my brain. Other than doing a bit of self-employed gardening here and there to earn some pennies - my main focus last year was to restore the beds in my mothers rather overgrown and under-loved veg patch and grow as much food as possible. Which I did, with (mostly) great success!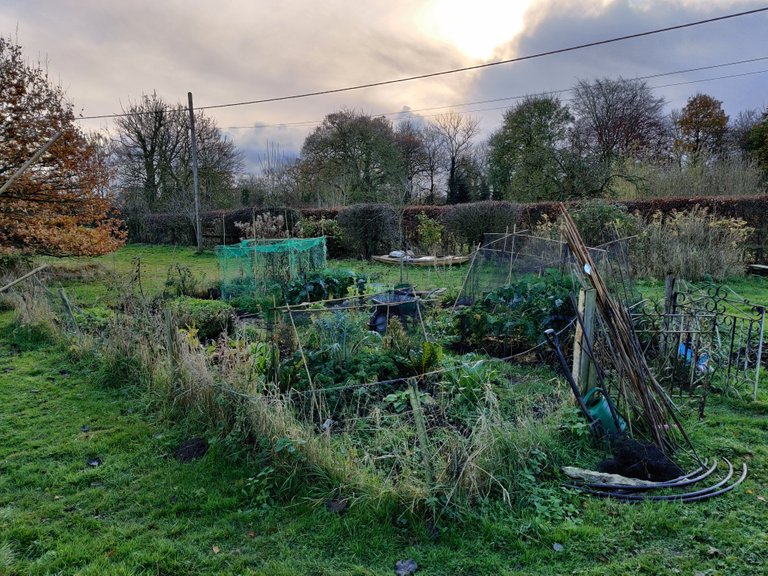 The veg patch.
We were inundated with courgettes and chard; we ate pan loads of beautiful fresh broad, french and runner beans; we've been eating kale until the cows come home and the sweet little winter squash I grew were exquisite (and we still have one left!).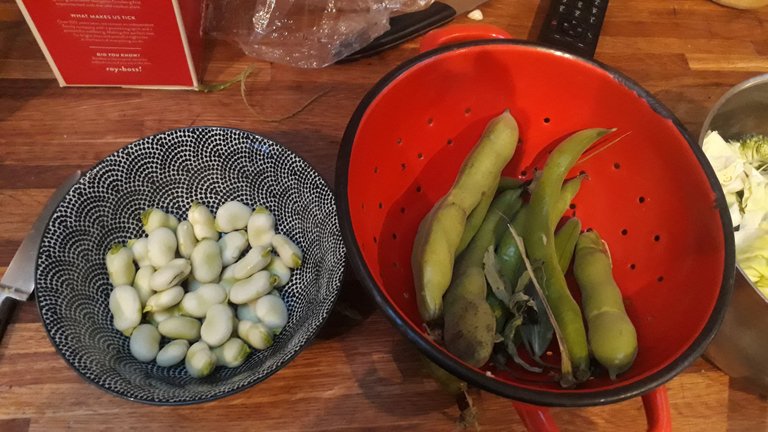 There is nothing like freshly picked broad beans - delectable with melted butter, soya sauce and cracked pepper.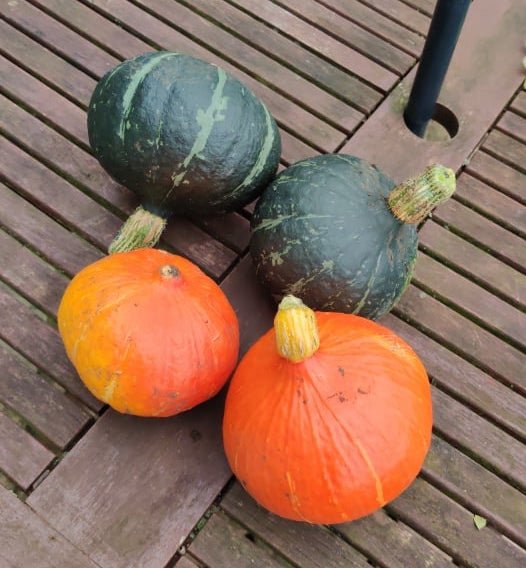 The only things that really didn't do so well were the carrots and the beetroot.....oh, and the cabbages. They got decimated by pigeons pretty much over night as I didn't have enough netting to cover the broccoli, kale and the cabbages. Unfortunately they drew the short straw and we all learned a hard and fast lesson. The few root veg plants that grew with vigour met a similar fate. The fruits of my labour were, more often than not, snaffled up by some sneaky burrowing rodents that were creating a network of tunnels right underneath my patch. I clearly have a lot to learn about pest management!
While I am working towards doing all things permaculture and no-dig where possible, the patch was so full of hard perennial weeds when I got at it, such as nettles, brambles and couch grass, that some initial digging has been inevitable. Fortunately, living back at The Bridge with my mum, brother and sister-in-law means that I am often able to wrangle some of the gang to help out.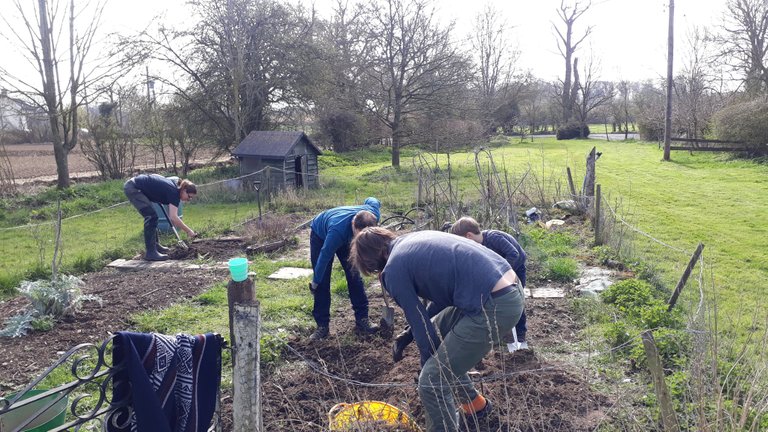 @basilmarples , @notears , another friend and myself hard at it
Once the beds were dug and redefined a bit, I ordered a tonne and a half of organic compost from a local supplier to mulch them with. I had collected a bit of cardboard over the previous couple of months, so one of my beds got a cardboard mulch underneath the compost in the hope that it would help slow the couch grass and bindweed getting though.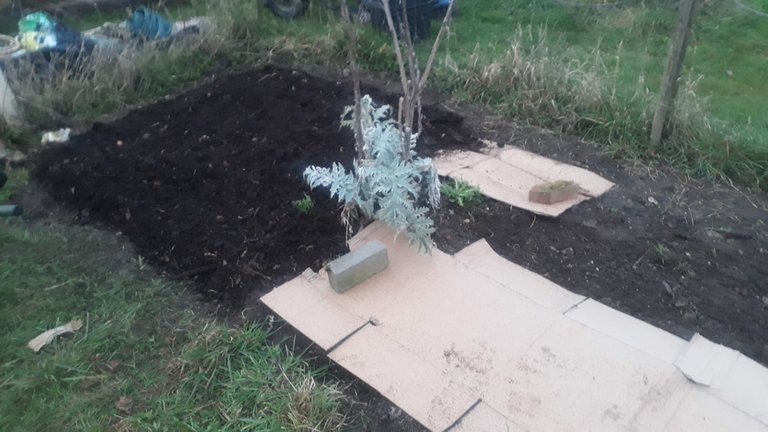 Then I got planting!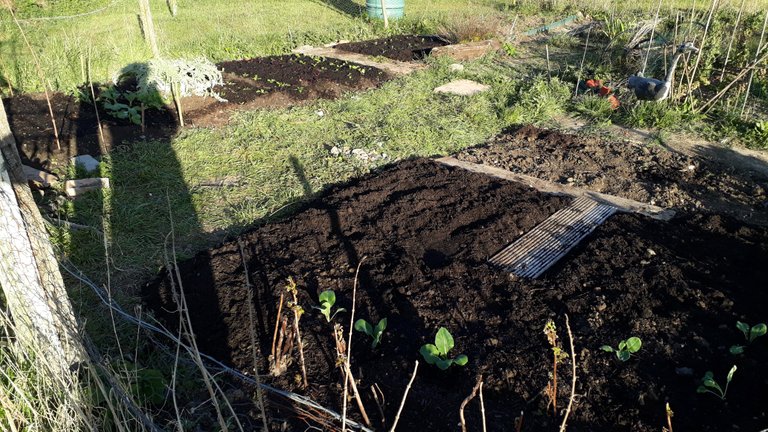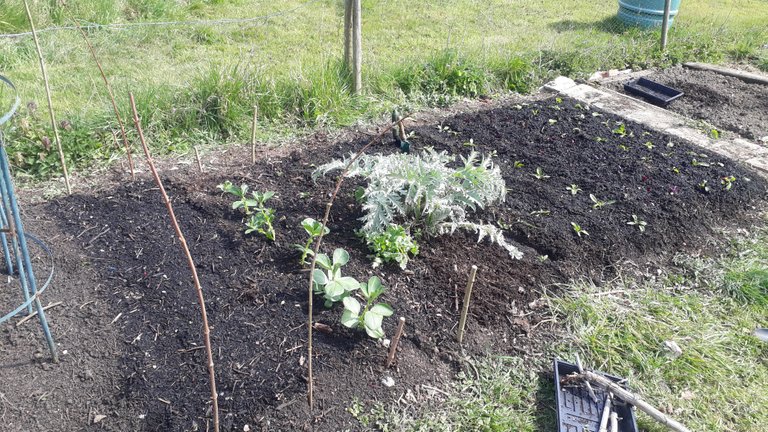 From left to right: Runner beans, green peas, broad beans, globe artichoke, perpetual spinach, leaf beet, rainbow chard
I transplanted some autumn fruiting raspberry canes from my Aunts garden. Only four survived, boohoo. But I did get a handful of raspberries last year. Hoping they will do better this year now they're established.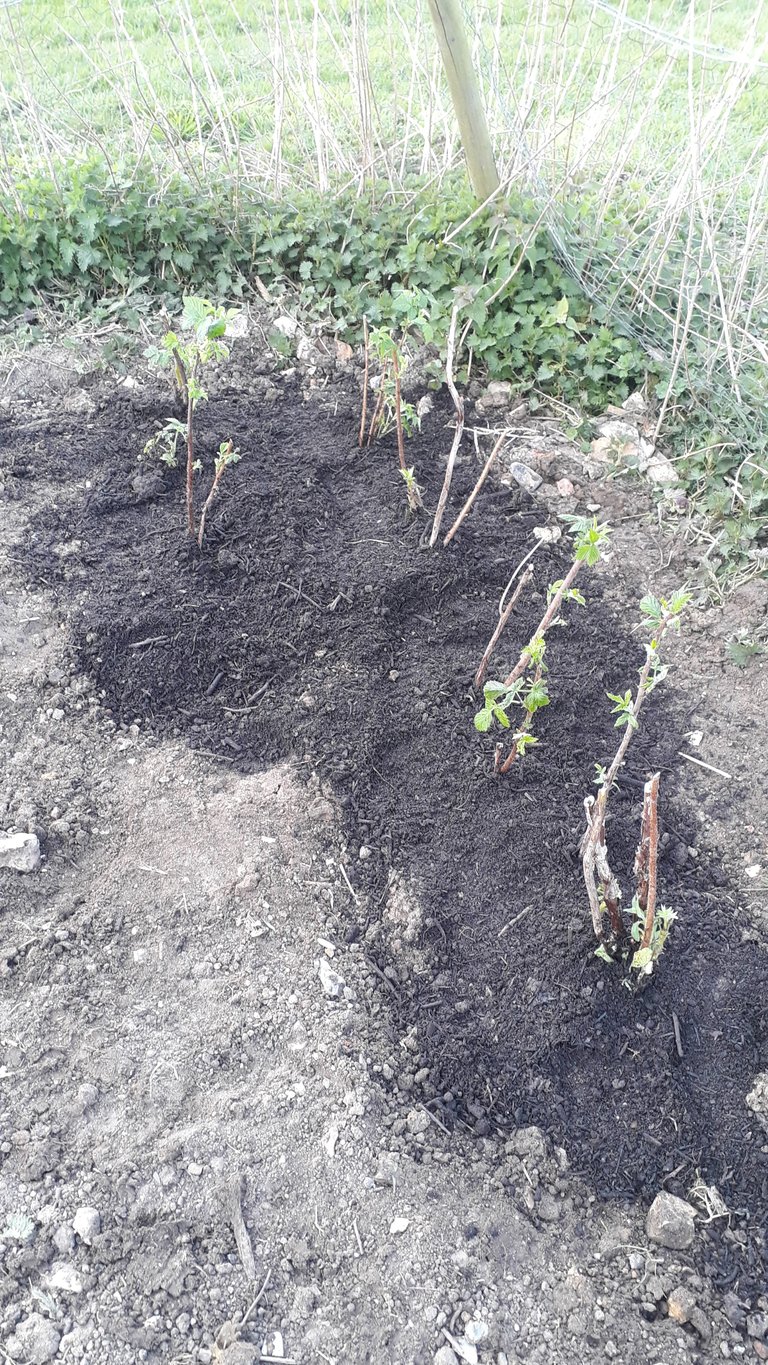 And then the summer kicked in and the garden became a vibrant wilderness. We had beans and greens coming out of our ears.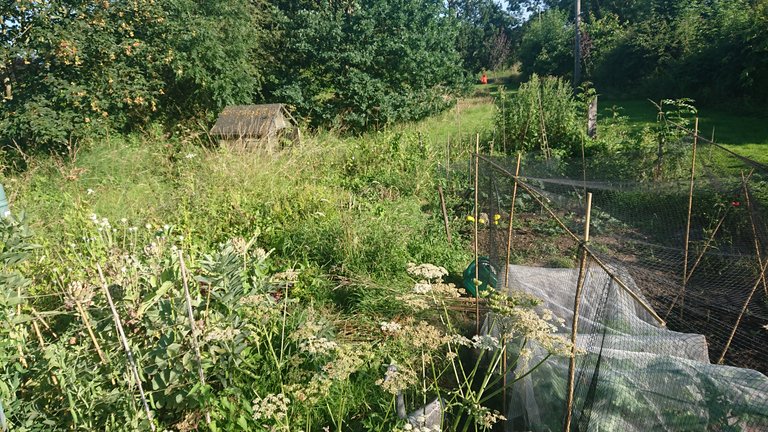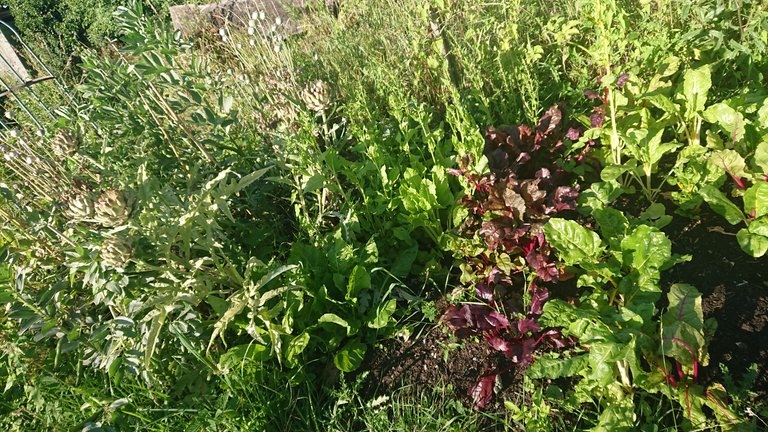 Once the summer rush was over and the squash had been harvested I mulched the beds with well rotted horse manure from our neighbour.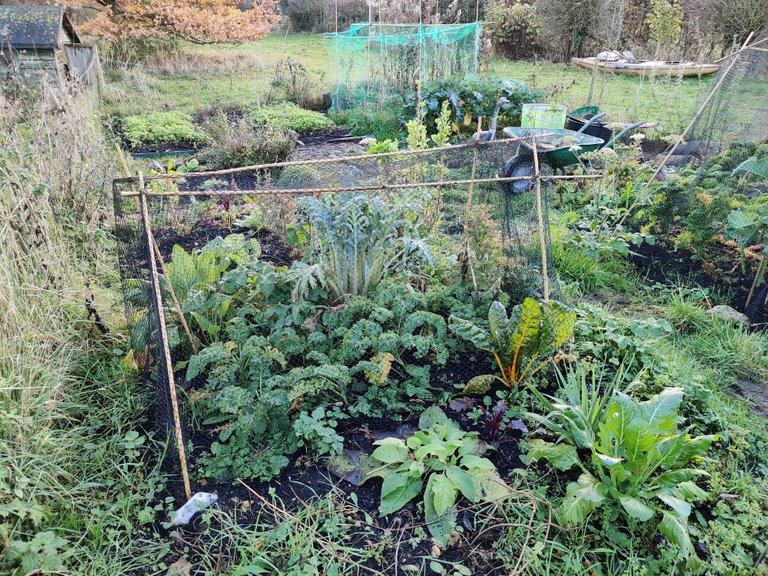 A couple of the smaller beds even got a cardboard mulch first and some green manure sown on top!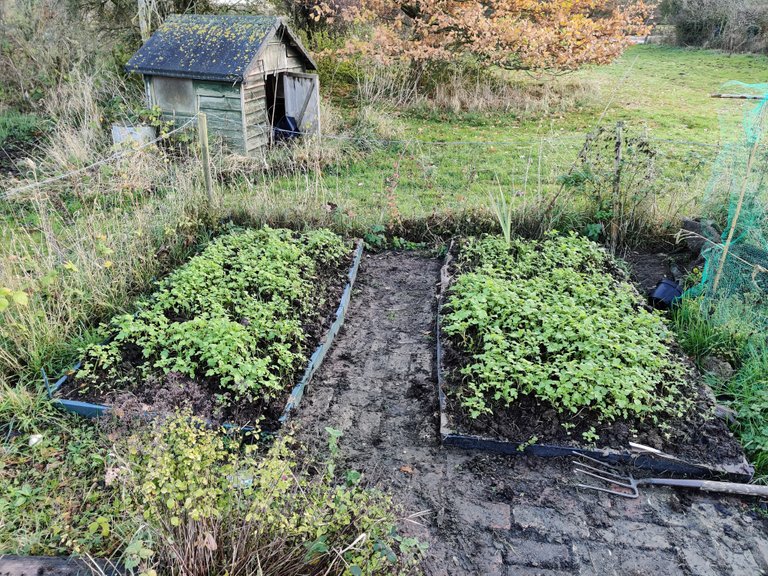 As you can see its a pretty wild space, which is how I like it. However, the fence is old and falling apart and while I'm restoring that I figured I should probably give the whole garden an overhaul....and make it a smidge bigger. The beds will be re landscaped, the edges will be mulched with wood chip and then hopefully the whole garden will be more manageable and more productive! It's a work in progress.
The main thing is that I have super enjoyed growing veg and feeding the family. It feels like the right thing to be doing and I LOVE being down there. Not to mention the deliciousness of fresh organic veg that you've grown yourself. Nothing compares.
Thanks for reading! I'll be updating you on the big garden redesign in hopefully not too long, so stay tuned ✌️
---
---