Started a Splinterlands Guild Today
We're getting socked with another snow storm here. I'm pretty much stuck in the house so I decided to start a Splinterlands guild. I had the extra DEC and figured why not.
Welcome to Anarchy 99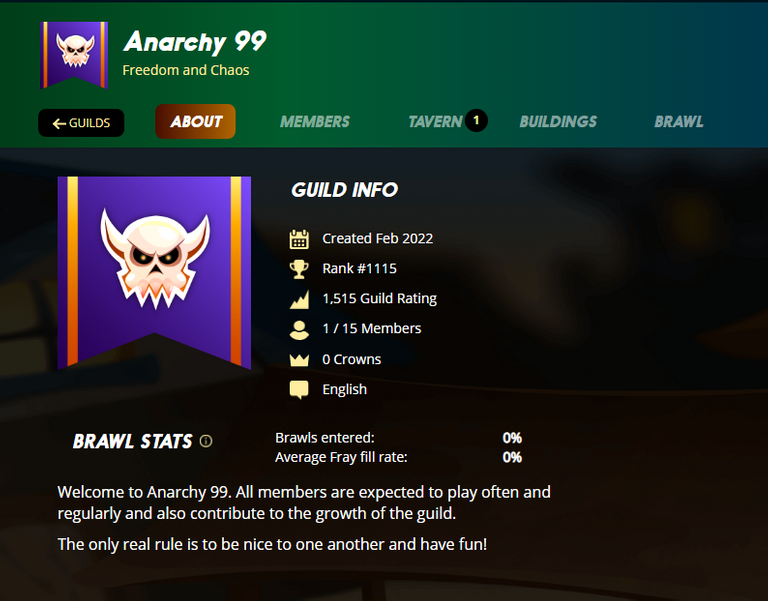 I took the name from the bad guys in the movie XXX.
Setup was pretty straight forward and easy. I should have took some screenshots.
I was part of a guild a while back but I left because I just wasn't playing enough at the time. The guilds will be adding some new features to the game though, so I thought it would be a good idea to start one now.
If anyone is looking to join a guild and doesn't mind starting with a new one, feel free to request membership.
---
---