Seaweed - a Natural Gift from the Sea in my Hometown
Hello everyone,
Today is a beautiful day, and I would like to take you to my hometown, show you how the villagers harvest natural seaweed and enjoy the taste of seaweed soups ^^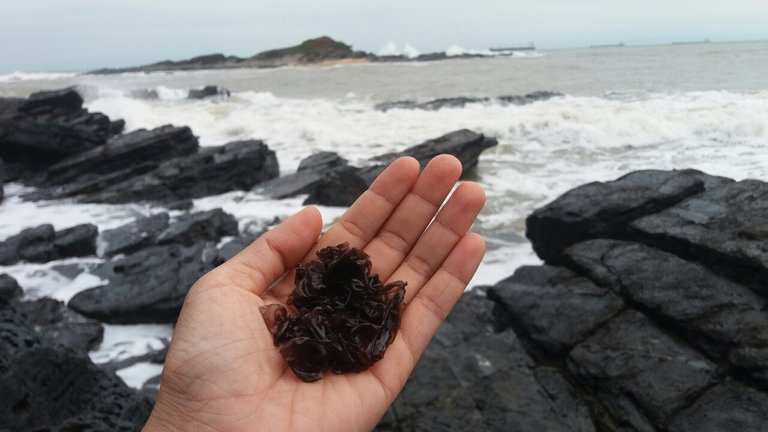 (Spoiler alert!) You'll be surprised at how the villagers in my hometown pick seaweed.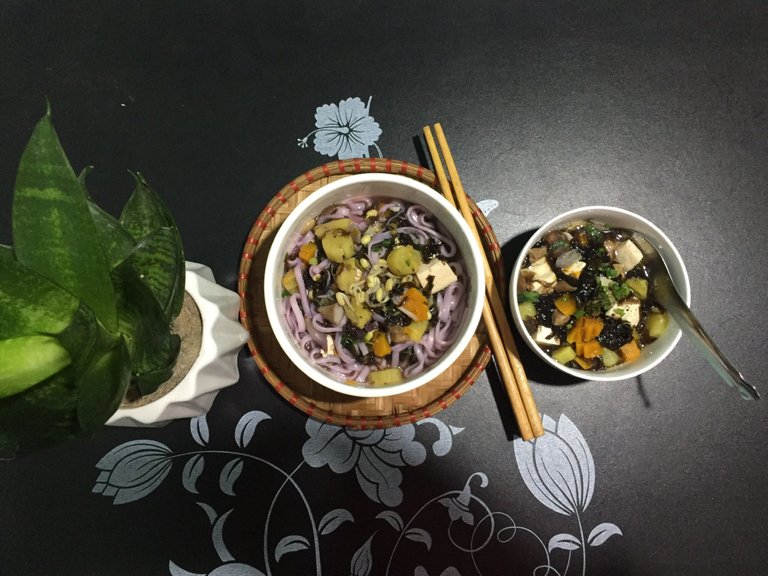 ---
My homeland
My homeland is Viet Nam which is a long, narrow nation shaped like the letter S. Our country is located in Southeast Asia on the eastern edge of the peninsula known as Indochina. Viet Nam has an extensive coastline stretching from the Gulf of Tonkin in the north to the Gulf of Thailand in the south. Our whole country is divided into three parts with their own beauty including Northern part, Middle part and the Southern one.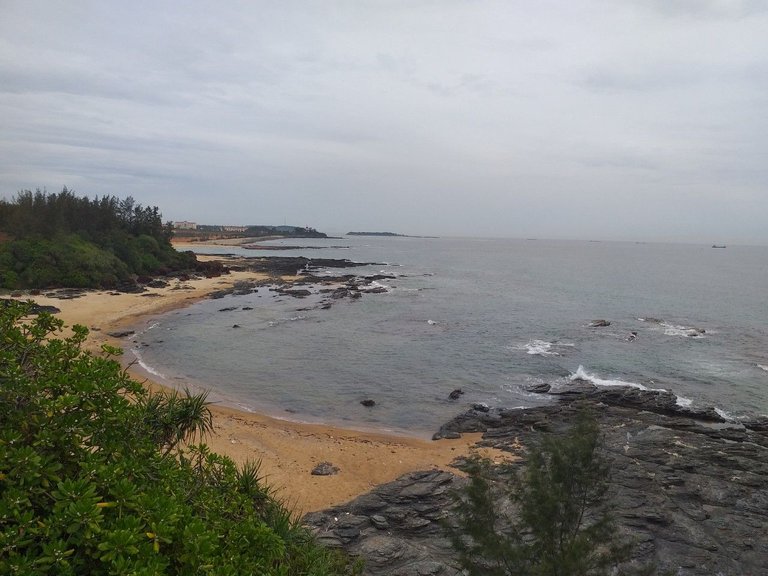 ---
My hometown
I was born and bred up in Quang Nam province which is placed in the Middle part of Viet Nam. It is a place that is favored and created by nature. Quang Nam has its own beauty of cultural values, simple and liberal life of people and nature. That brings to this place a wild, salty charm like the personality of "Nguoi Quang".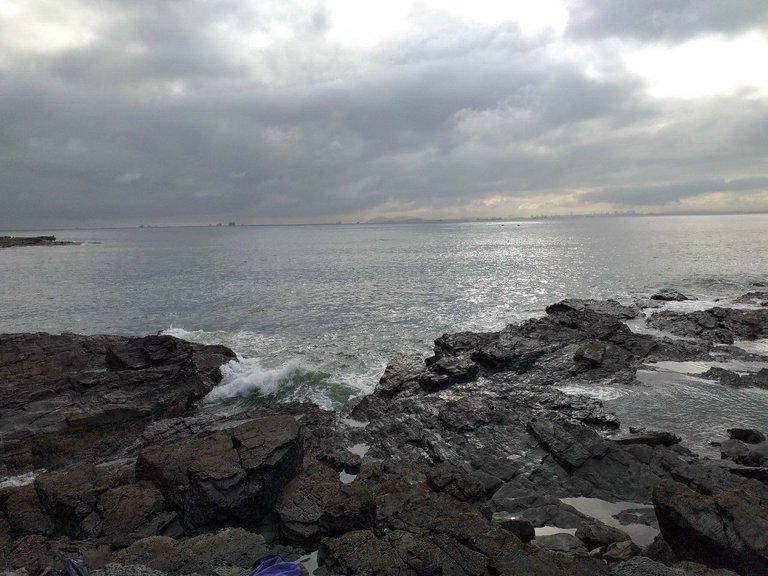 In my hometown, there are many beautiful beaches made up of seawater and rocks, creating an unspoiled, strong and magnificent sea to infinity.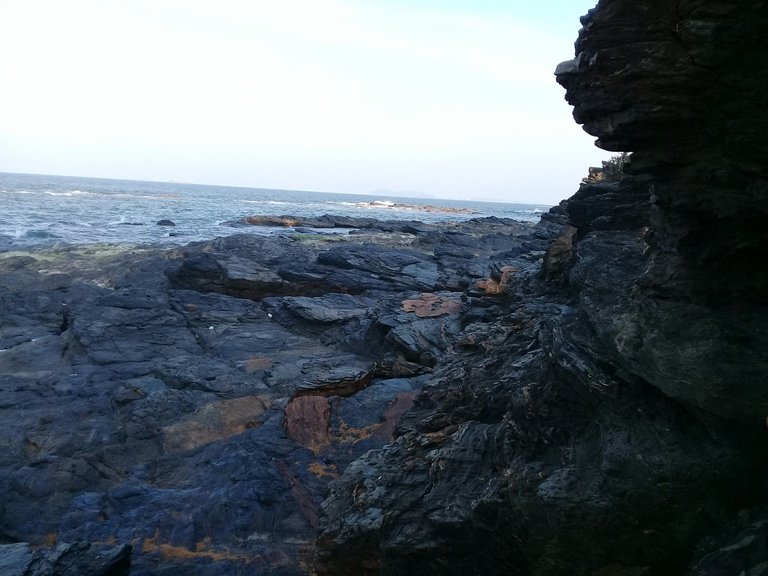 ---
Seaweed season
Did you wonder when the best time to harvest seaweed is? Yeah, it certainly isn't in the summer.
At the beginning of the rainy season, from mid-November to the end of December, it's usually raining all day, sea waves push into the rapids, and it is the season when seaweed tends to arrive at our beaches in a larger amount. Most seaweed in my village is at their tastiest and most productive during the winter.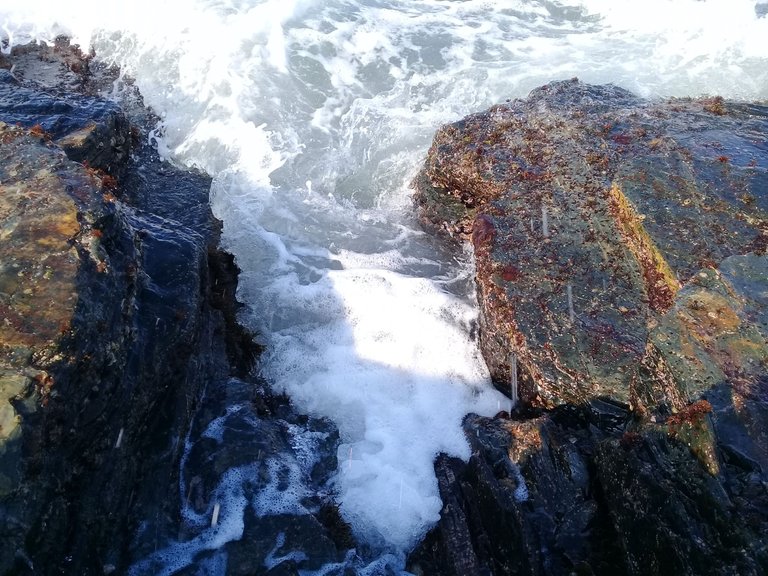 The seaweed here is tiny, soft and has light purple color. It grows on the surface of the rocks like small beautiful flowers.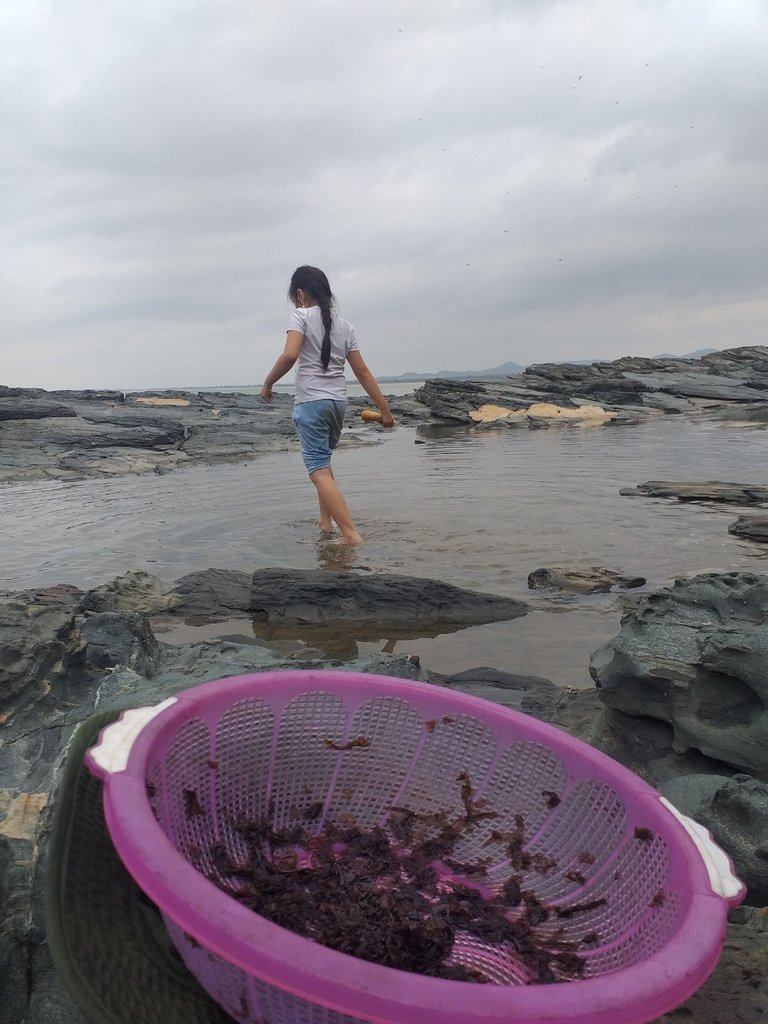 ---
Seaweed harvesting
The interesting thing is seaweed can be found in very expensive packets or delicious dishes in decent restaurants, but it is abundant and free to harvest on beaches along the coasts in my village.
In the early morning, when the tide is low and the rocks are exposed, that is the best time to pick seaweed. People in my hometown often get up early to prepare food, drink and bring it with them in order to start harvesting seaweed.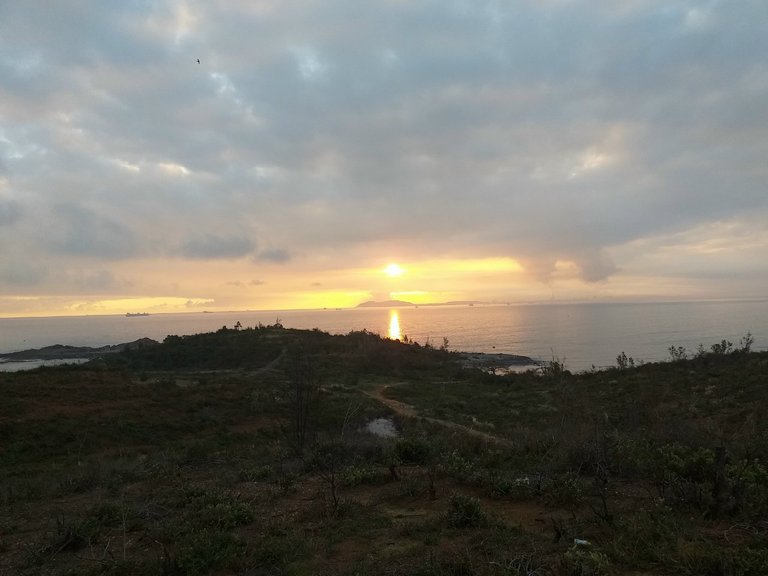 For collecting seaweed, they often bring with them wire baskets as they drain, so they don't have to carry lots of water around.
The villagers often use their hands to collect seaweed. Because seaweed is slippery, people usually dip their hands in the ashes in order to create roughness. My villagers are careful to slowly pick each seaweed leaf, then put it into a basket.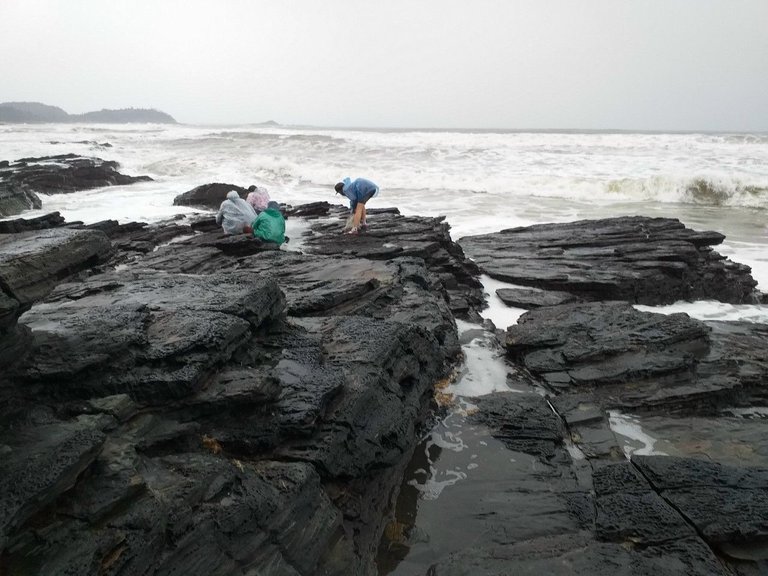 After a while, they will take a short break for eating, drinking and talking together about daily lives.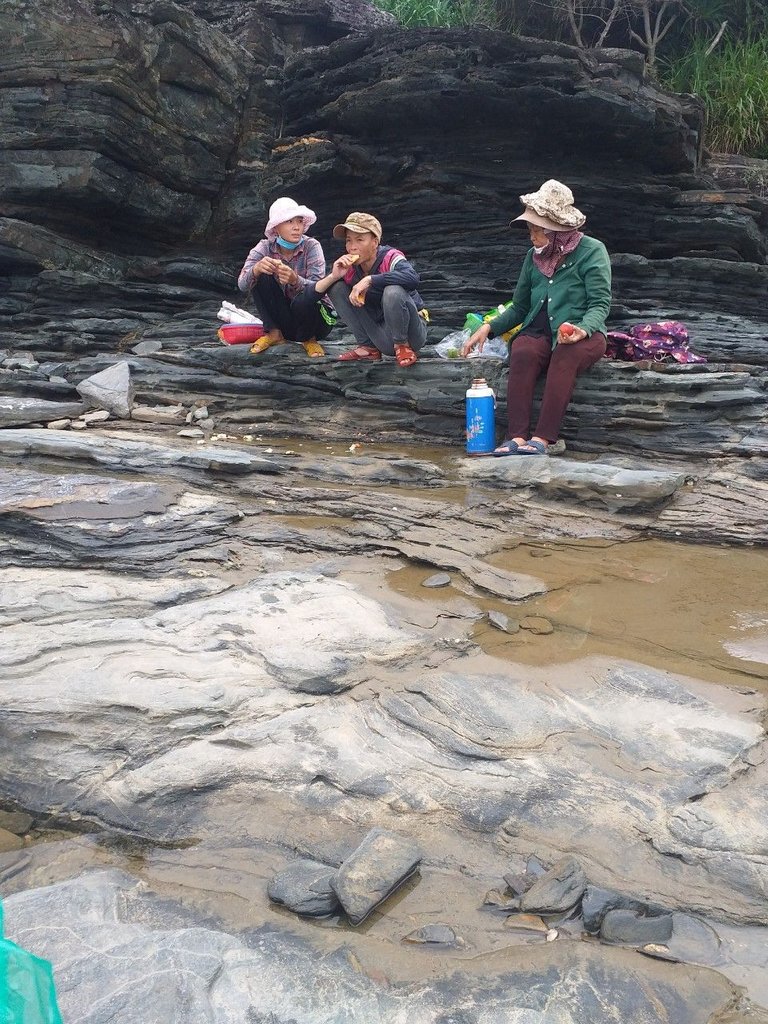 When they collect an amount of seaweed, they take seaweed home. Then, the villagers start to rinse the seaweed in a bucket of clean water in order to remove shells, stones and other debris and then hang it to dry.
---
Enjoy seaweed
After collecting seaweed, it needs to be washed in water, then it will be ready for a great meal. Seaweed is an ideal ingredient for soup. I love seaweed soup, its taste is great.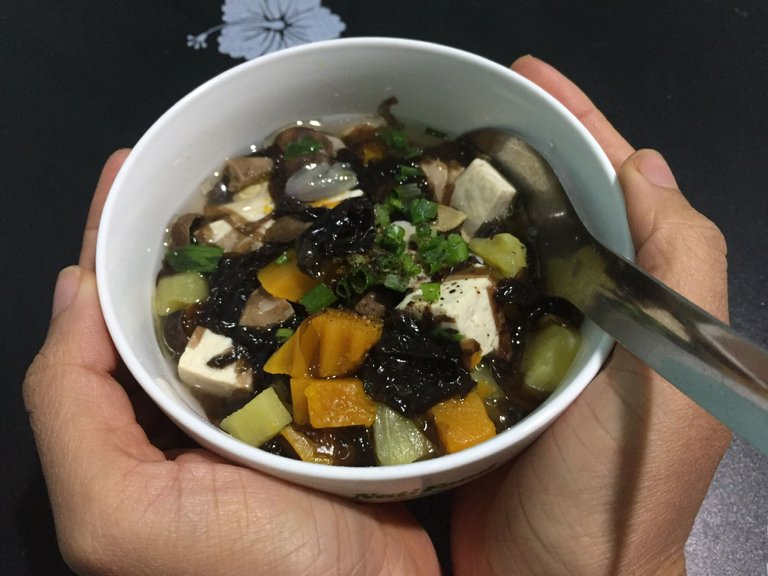 Yeah, it is one day to harvest seaweed in my hometown.
Thank you for reading my sharing and hope you have a great week ahead!
---
---