More problem awaits Jurgen Klopp as he faces an informed Tottenham Hotspur side
The beauty of soccer or sport at large is seeing rivals always rising against each other. Mind you we are all rivals to each other if you take proper look at things. There is ever tendency that it is either I am playing against you or you are playing against me, since we are facing each other with the hope of getting one defeated there is ever tendency that we are rivals. Despite we being rivals they are some matches between two teams that are more competitive than others. Sometimes this goes with traditions that makes the encounter challenging and interesting. If you take proper look at things you will see matches like the Manchester city and Manchester United derby being referred to and it is not just an ordinary match but match behind the ordinary. What about the Liverpool fc and the Everton FC derby match, this is another match that is valued so heigh. It is seen beyond just being an ordinary match, there is more fun, happiness, anxiety and anxiousness to it. These are the things that spice up the encounter and makes it more unique and captivating.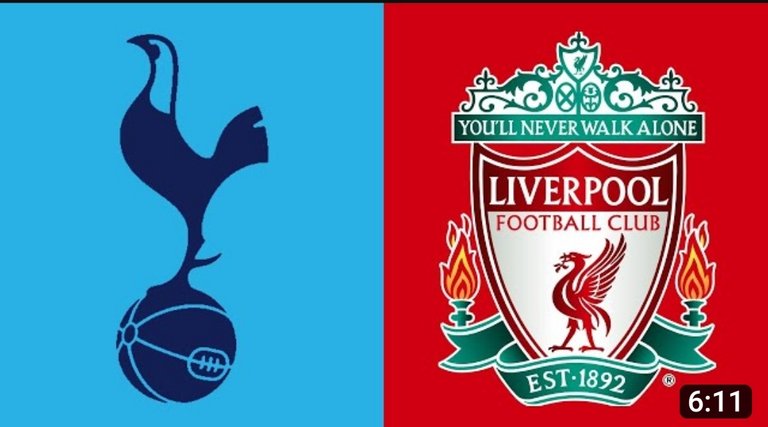 I don't for once loves to miss out on any derby matches. Take a proper look at things you will see that the Everton FC and Liverpool fc derby match is just too amazing. I have been planning on watching this competition or rather still watched it in physical one day. It is just too interesting, if you are a Liverpool fc fan or a Everton FC supporters you will understand what I am trying to say and I believe you knows the tradition and with every thing you won't want to joke with this encounter. The good thing about derby matches is that wether any of the team are in poor form or not, I believe on that day they will want to push and put in their best form. They will makes sure that they bounces out of their poor form by making the competition or encounter more appealing. Once again this is one reason why I don't for any reason jokes with derby matches. Liverpool fc and the Everton FC derby matches has given me the insight of how amazing and fun derby matches are.
If you are a Liverpool fc fan or you are a fan of the English premier league or a soccer fan you should be updated with what is currently happening when the team when it comes to the world of soccer at large. If you are not just a soccer fan, I believed you should be updated with a lot of information already, you should knows what is currently going on and that should gives you a cutting edge on being updated and surrounded with information. As per being updated with what is happening with the English premier league and Liverpool fc to be precise, we currently have lots of matches at hand but the Liverpool fc own is the one that I will be talking about.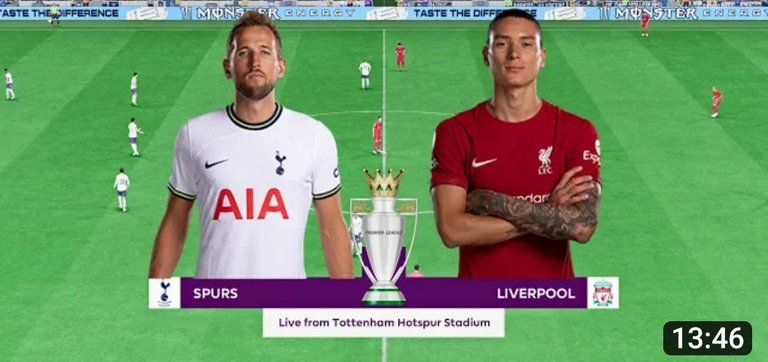 Tottenham Hotspur and Liverpool fc will be going head to head today and it is very obvious that it will be an interesting and amazing match. We all knows that the Tottenham Hotspur team are in one of their best form so fast when being compared to Liverpool fc. We all knows how Liverpool fc have been struggling with their performance when it comes to the English premier league competition. I myself, I am not happy about what is surrounding my team but there is nothing that I can do about it. The only thing that I can do about it is seeing that my team are able to bounce out of such bad state.
Drawing comparison between the Tottenham Hotspur team and the Liverpool fc team I will say that the Tottenham Hotspur team is looking like the far better side. Tottenham Hotspur have played 13 matches while the Liverpool fc team have played 12 matches. The Tottenham Hotspur team have won 8 matches while Liverpool fc have won just four (4) matches. The Tottenham Hotspur team have lost 3 and draw two matches while the Liverpool fc team have lost 4 and draw four (4) matches. This is one of the worst form under Jurgen Klopp so far. This is really a bad one for the reds and if they are not careful enough they will end up loosing this match.
With their good performance in the Uefa champions league they might do the unexpected. I am just waiting and watching to see how it will go today with the match today. Stay braced and remember that whatsoever that it is the outcome I will surely gets you covered.
Photos from YouTube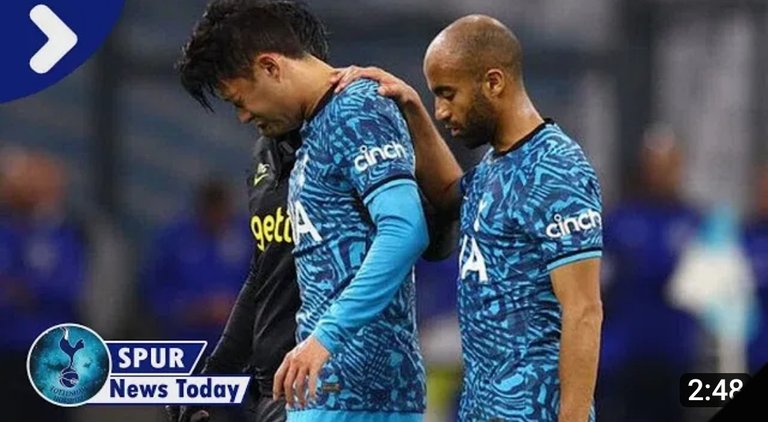 I will end the post here, if you have any thing else to say please air your view by commenting under this post.
Posted using SportsTalkSocial
---
---