Leicester city inflicted heavy defeat on Manchester United: How it happened
Good day buddies, I have been looking to get us updated on how it went when it comes to the English premier league but for some certain reasons I have been observing. I sat down and was observing different team performance and if you have been following my words you will see that what I was saying has finally come to pass.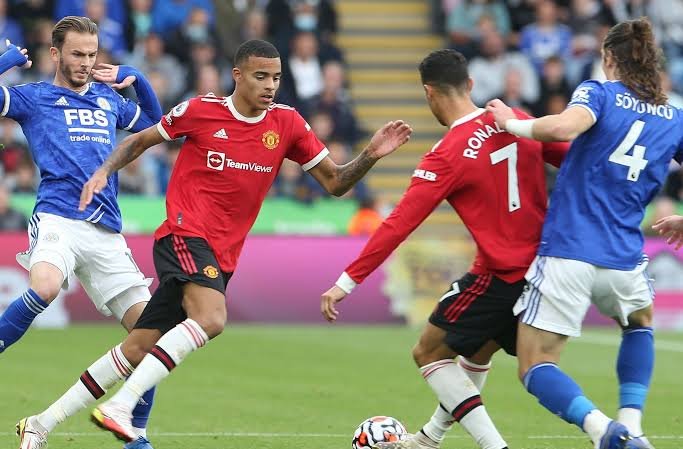 I have been saying that Manchester United is not a good team despite having Cristiano Ronaldo on their side. Cristiano Ronaldo is somebody who loves to get result achieved all the time. The moment he is not on trending page you should knows that he won't be happy at all. Before the match with Leicester city I said that Manchester United might struggle to get it right against Leicester city. Another thing that I noted here is that if Leicester city got the much needed three (3) point they might pick up their form through this extent.
Before the match which took place between Leicester city and Manchester United it was as if I was seeing what will hit Manchester United. I told their fans that Leicester city is one team that you don't play with. You can't over look them because they are occupying a lesser position when it comes to the English premier league table.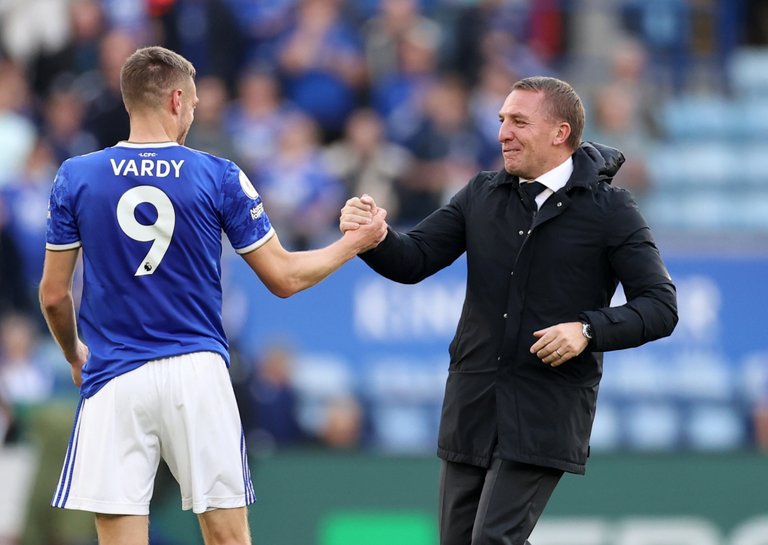 Manchester United were thinking because Leicester city are not in a good position so they will be easier to defeat. They don't know things don't happen like that all the time. Permit me to run you on how it went. The match started with all the stars present, Manchester United went with a 4-2-3-1 formation while Leicester city went with 3-4-1-2 formation.
We didn't get into the match that much before Manchester United got the first through Mason Greenwood. It was in the 19th minute with assist from
Bruno Fernandes. When it comes to providing assist Bruno Fernandes is just so good with that. After that goal I was expecting Leicester city to bounce back, I know how good that team is especially if they are playing against bigger team.
While observing how the match is going Leicester city strikes and it was Youri Tielemans that got the equalising goal for Leicester city in the 31st minute through
K. Iheanacho assist. The moment that goal came on board I knows that it is show on for Leicester city. That ended the match for both side in the first half and second started with high hope for Leicester city.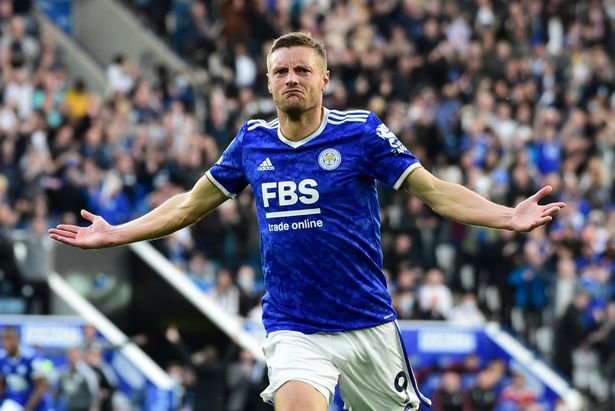 Both side put up a good display not until in the 78th minute where Caglar Soyuncu got the second for Leicester city through
Ayoze Perez assist. That celebration didn't last long, Marcus Rashford equalised for Manchester United in the 82nd minute through V. N. Lindeloef assist. The match at this stage was so interesting and lively. I just can't get my eyes off it. One thing I was just pointing at is that Manchester United should be wary of Jamie Vardy. I know he will causes his damage and while I was talking Jamie Vardy caused the damage I have been talking about.
Jamie Vardy scored through Ayoze Perez assist in the 83rd minute before Patson Daka makes it 4-2 in favour of Leicester city. This is what ended the match between both side. We should forget about what happened, it was really an interesting match and I must say that I am happy with the outcome despite Manchester United fans won't be happy with this.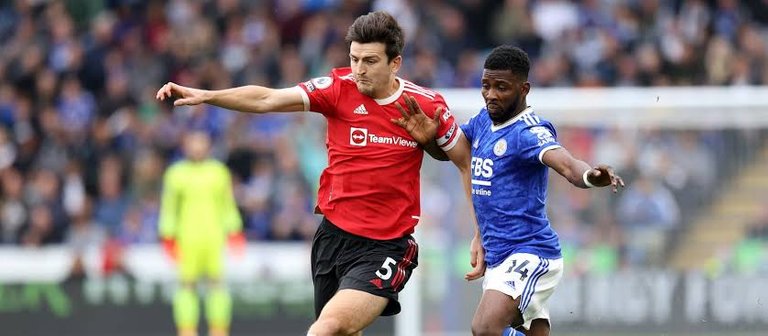 Well, the deed is already done and we can't be dwelling on that all the time. The team has to move on from that mess and focus on what is ahead. Manchester United have lots of challenging matches to partake on which I have examined before. This is going to be a very difficult period for them judging by their fixtures but I believe with time things will fall out well. For the now they should set their heart into achieving the result one at a time. Their next match should be their focus right now, no need dwelling in the past as that won't change anything.
I will end the post here, if you have anything to say please air your view by commenting.
---
---