A well deserve victory for Chelsea fc as they defeat Tottenham Hotspur to go top of the English premier league table
When it comes to how the week ended I know a lot of people who will come out and say that their weekend didn't go as planned, this is just because their team performance wasn't the best as they planned. If you followed up well when it comes to the English premier league you will see that some team flopped while some dish out an excellent performance. One thing that we should note here is that our team can't give us 100% all the time, we just have to understand that they are humans just the way we are and it is really obvious that we can't give out 100% expected output all the time.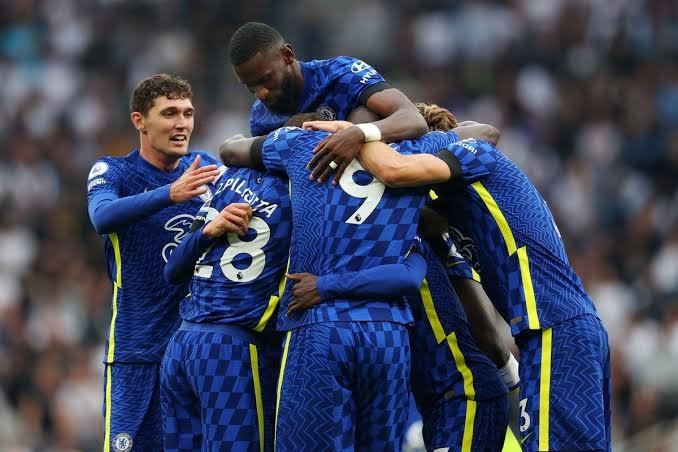 When it is time for matches I always pray that my team should be able to give me what I wanted, I enjoyed seeing positive result all the time but when the result went the other way round I always use my discretion by understanding. Just like what I said above you can't give out 100% all the time. The other team also wants to succeed so they are planning to get positive result too. So we all knows that it is competition all the time. No team is here to play around, they are all here to get good result, even the smallest team wants to win the English premier league trophy even when they knows their performance does not deserve that.
I was running a quick check from how various team performed and I am impressed by what I saw so far. We knows that we have Saturday and Sunday to keep up with match activities. Monday is like an extra additional day and I don't too take it that serious. The two days are the major days that fans and players takes into consideration when it comes to sport activities.
The first match started between Wolverhampton Wanderers and Brentford city. I must admit that Wolverhampton Wanderers this season looks so different and their performance is really awful. They lost the match at their home soil to Brentford. That match ended 0-2 in favour of Brentford.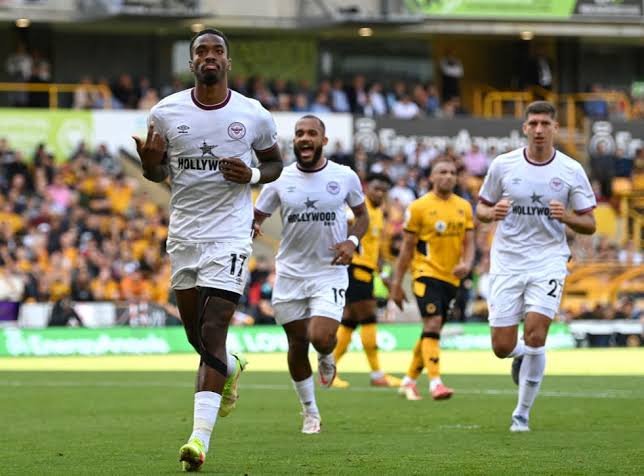 The other match that caught my attention here is the match between Liverpool fc and Crystal palace. I know for sure that when it comes to the English premier league the tie is not that easy for Liverpool fc when they takes on Crystal palace. At a point in time I was saying that Liverpool fc will win's the match but I know for sure that it is going to be a difficult one for both side.
It is just so painful that Crystal Palace don't know how to convert chances they could have won that match or end up securing a draw. Because of their missed chances they failed in that regard, and at the end of it at Anfield Liverpool fc took them by surprise in the second half as the match ended 3 nil in favour of Liverpool fc. One thing that I am happy about is that at the end of the match we got three (3) goal and three point. Another thing that interest me properly is that Ibrahim Konate was given his dream start and he was paired along side Van Dijk who helped to calm down things. The pairing went well but Ibrahim Konate needs to improve more just like Van Dijk. This is English premier league, if you are not focus enough you will get disgarced all the time. We got clean sheet and that means a lot to me and my team.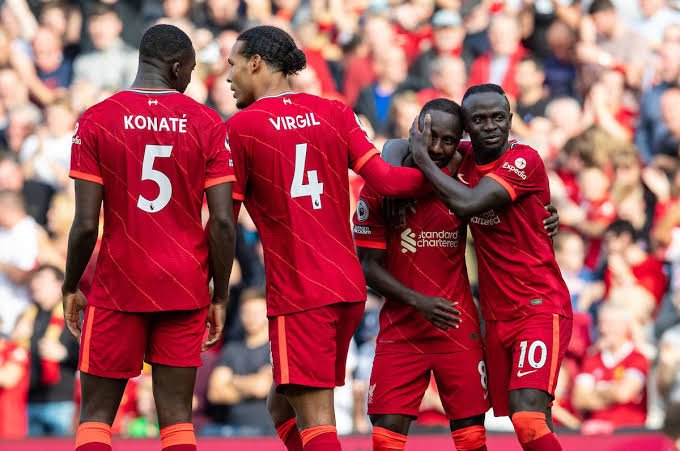 I won't be able to cover all the English premier league matches today but it will be better I cover the importance ones which I am really happy by their performance. The last one that shock and took me by surprise is the one that involve Tottenham Hotspur and Chelsea fc. It was just like that of Liverpool fc and Crystal palace match. Same pattern of result gotten but the Chelsea fc match was far stronger than that of Crystal palace holding to the fact that they played against Tottenham Hotspur side. The Tottenham Hotspur side were first topping the English premier league side before they started dropping in their performance. Well, I will say it was a well deserved victory for the blues as they picked up an excellent away point. This point really means a lot to the team in the pursuit of the English premier league title.
The first goal came in 49th minute in the second half through Thiago Silva and the assist was from Marcos Alonso. This goal opened the opportunities for Chelsea fc before N'Golo Kante scored in the 57th minute through Mateo Kovacic assist. After this goal I knows that Chelsea fc have already done the job and they will be getting the three point they are fighting for. While Tottenham Hotspur were trying to get a consolidation goal A. Ruediger got the last goal through Timo Werner assist and this makes it 3 nil in favour of Chelsea fc.
That is how we wrap up some matches that involves the English premier league last week. With what we have at hand, Chelsea fc are currently occupying the first position when it comes to the English premier league after a successful display against Tottenham Hotspur. With what we have at hand, Liverpool fc are now occupying the second spot which is not bad at all.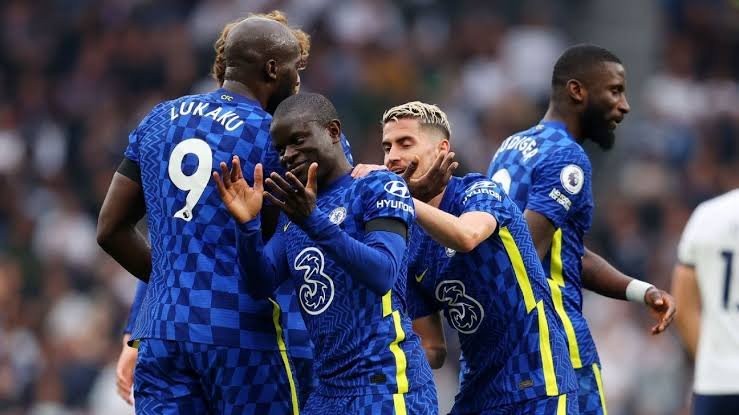 I will end the post here, if you thinks that Chelsea fc deserves the number one position when it comes to the English premier league title pursuit, you are free to air your view by commenting.
---
---