FungiFriday Challenge : Mushroom Hunt In Drizzling Rain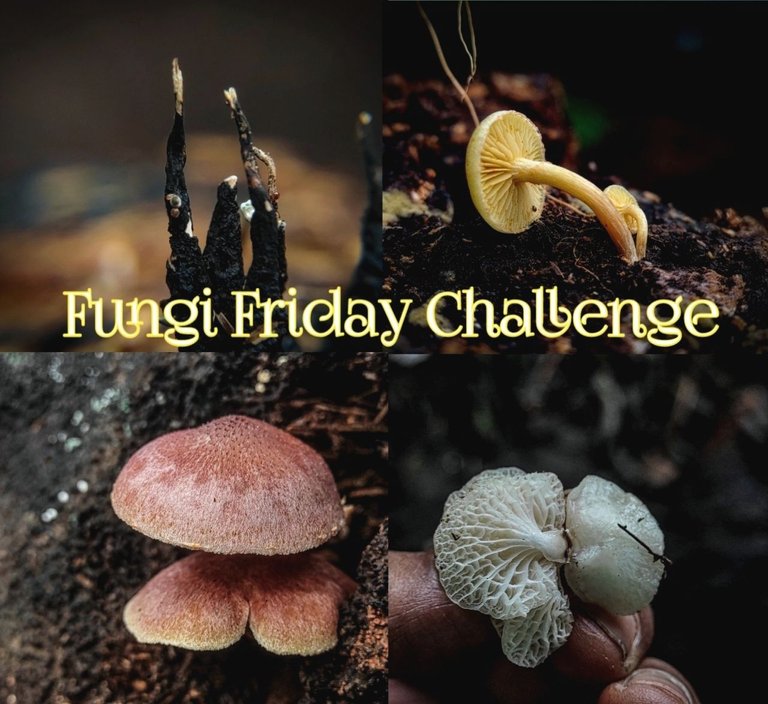 My contribution to the Fungi Friday community challenge by @ewkaw
Hello my friends all over the world. Mushroom greetings for wild mushroom lovers and hunters. On this very special day, I contribute to the Fungi Friday Community by @ewkaw with the challenge.
Swinging my hips and swinging my footsteps to hunt for mushrooms. Natural conditions and weather and air temperature are not an obstacle in hunting. My dreams continued to fly when I found mushrooms that were truly extraordinary. What's more, get a collection of mushrooms that are expanding.
When I was about to hunt for mushrooms the sky above looked cloudy. But because I had been planning to hunt since morning, I did it. Arriving at the location drizzling rain began to fall. Because it was only a little drizzle I also hunted mushroom plants which were about 3km from my house. I don't use a motorbike but have to walk.
On this day I got mushrooms from three types of mushrooms. First the mushroom Xylaria polymorpha is a species of mushroom from the Xylariaceae family. With a very distinctive feature, namely with a brown color, whitish color and some are black and shaped like dry twigs without leaves.
The two mushrooms Tricholomopsis rutilans are mushrooms with very unique umbrella colors and have beautiful striped colors. The bottom of the umbrella is yellow and the color of the stem is yellow with red mangosteen stripes. This mushroom belongs to the Tricholomataceae family.
Finally the mushroom Crepidotus cesatii is a mushroom from the Crepidotaceae family. Mushrooms with a distinctive plain white color, and not high.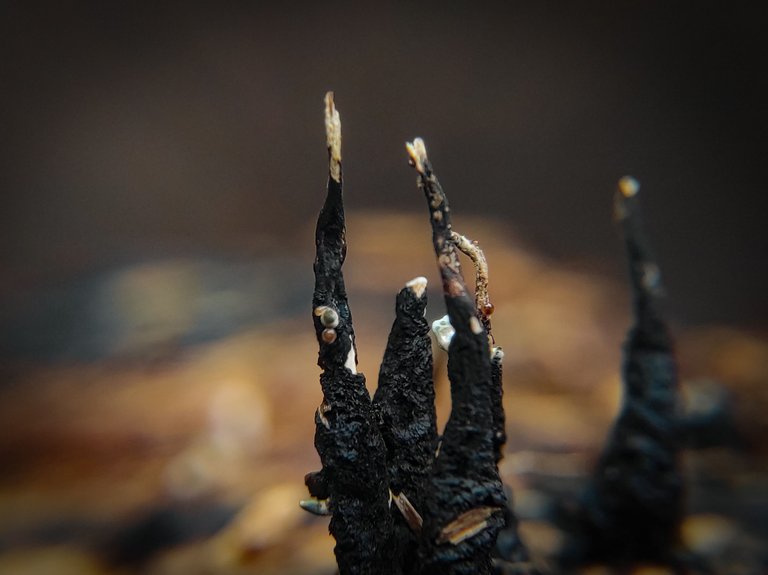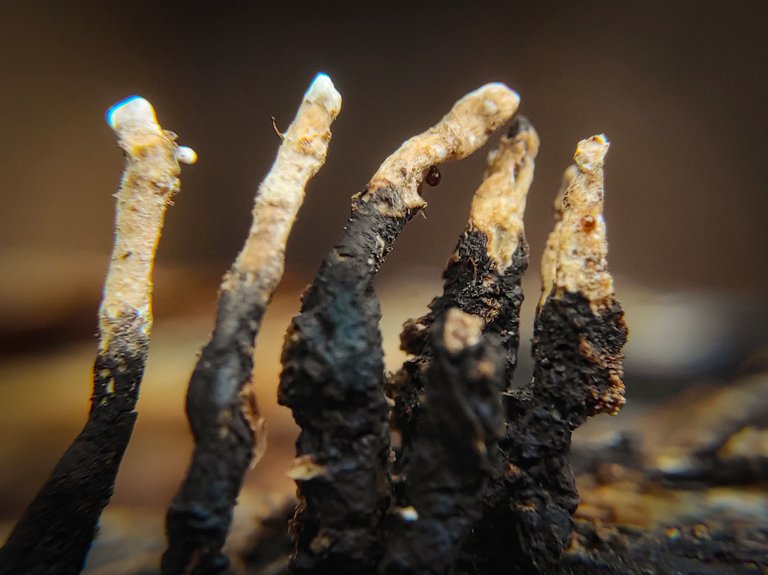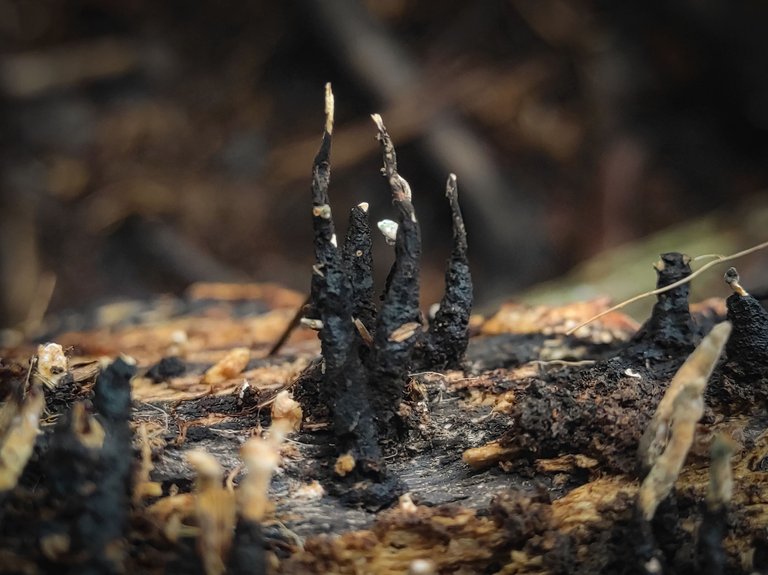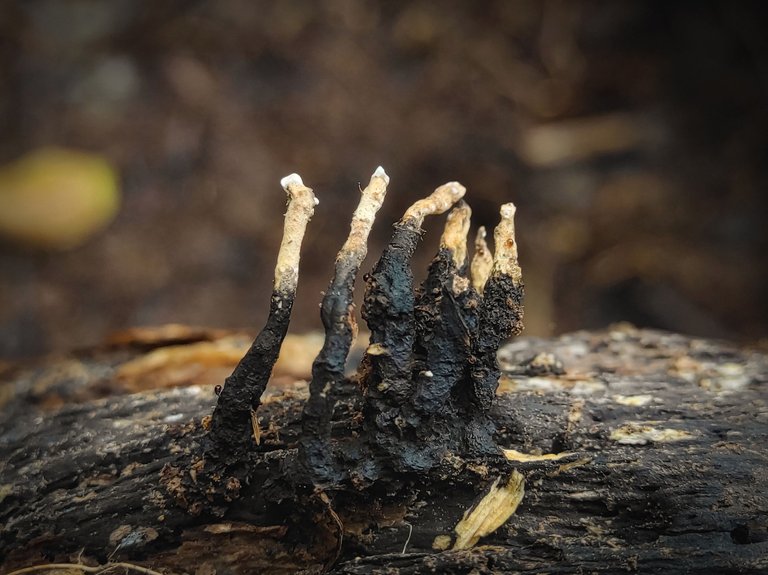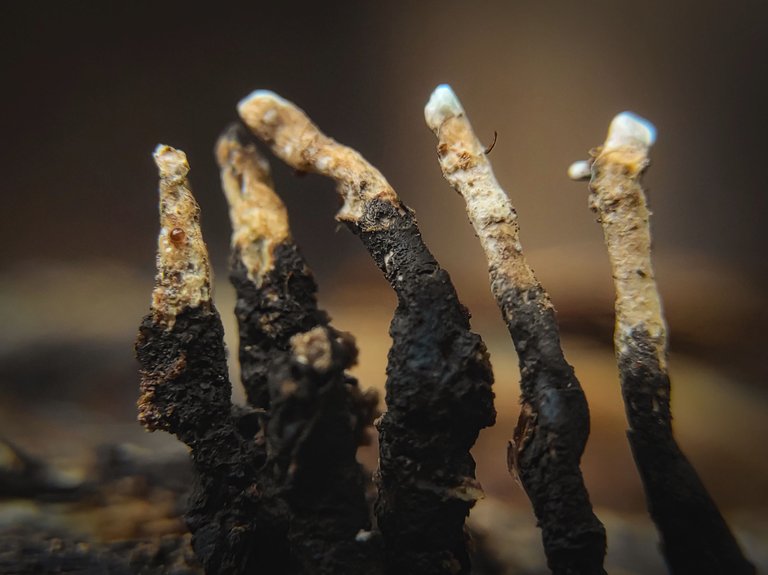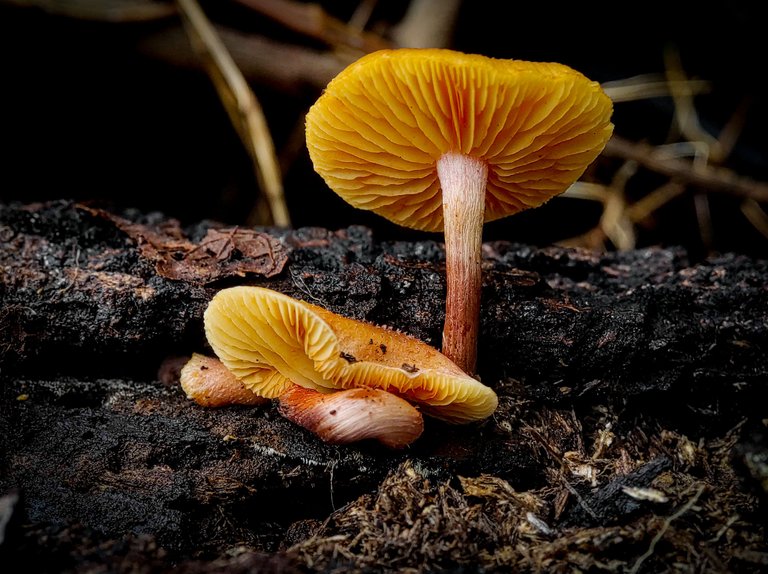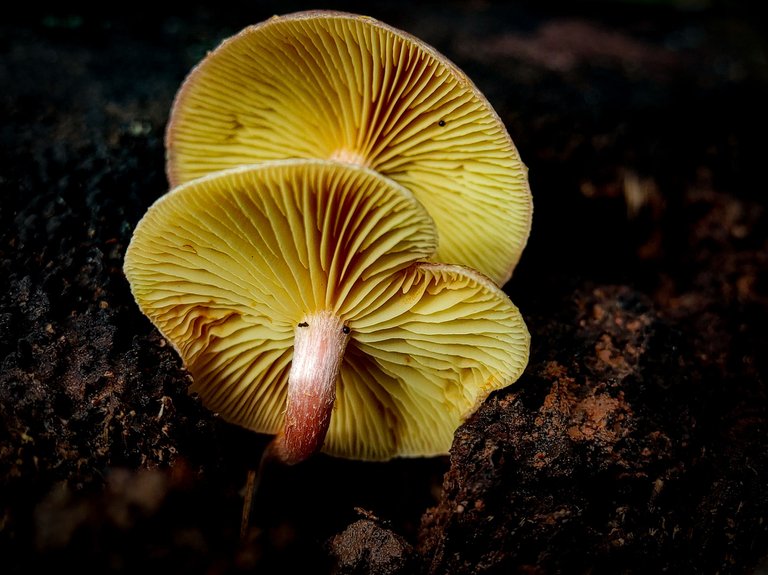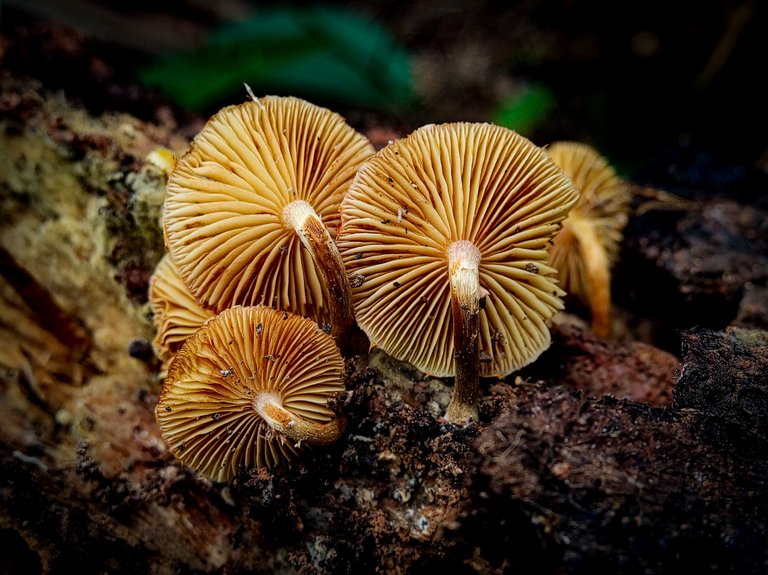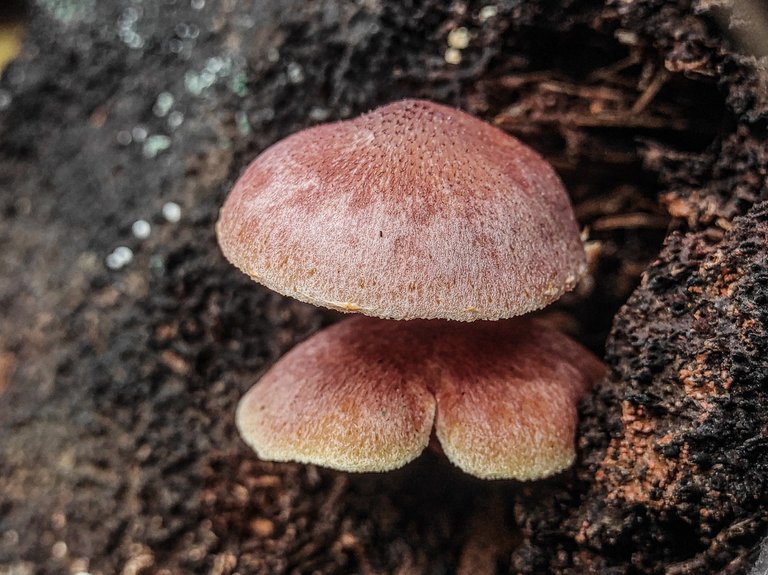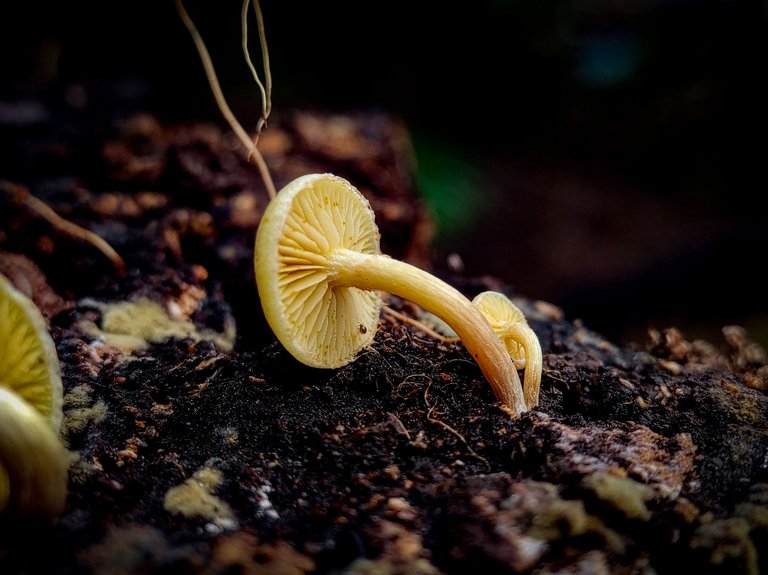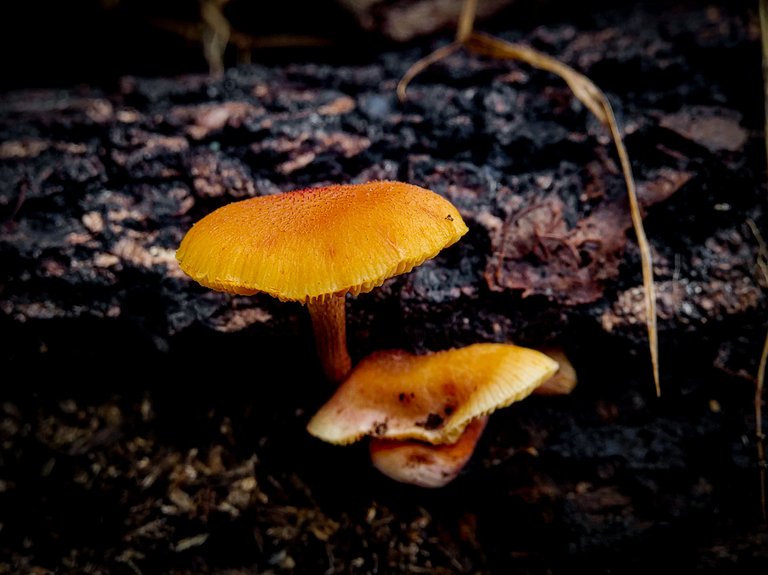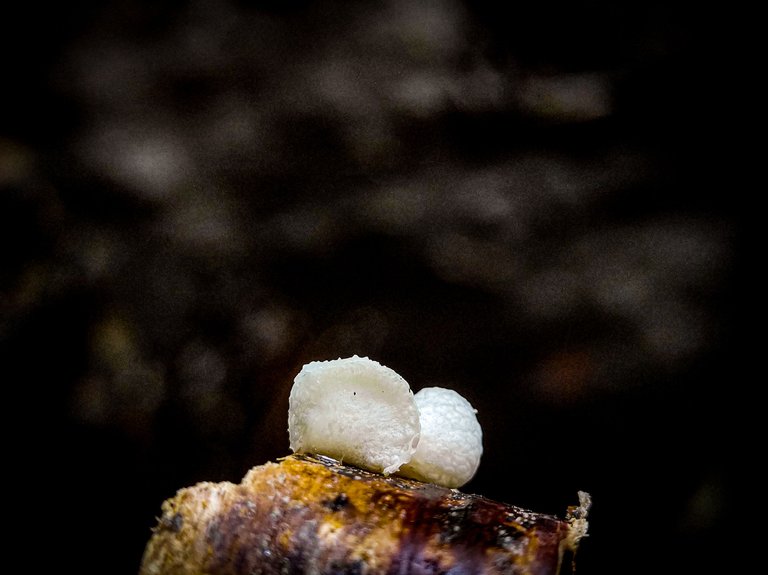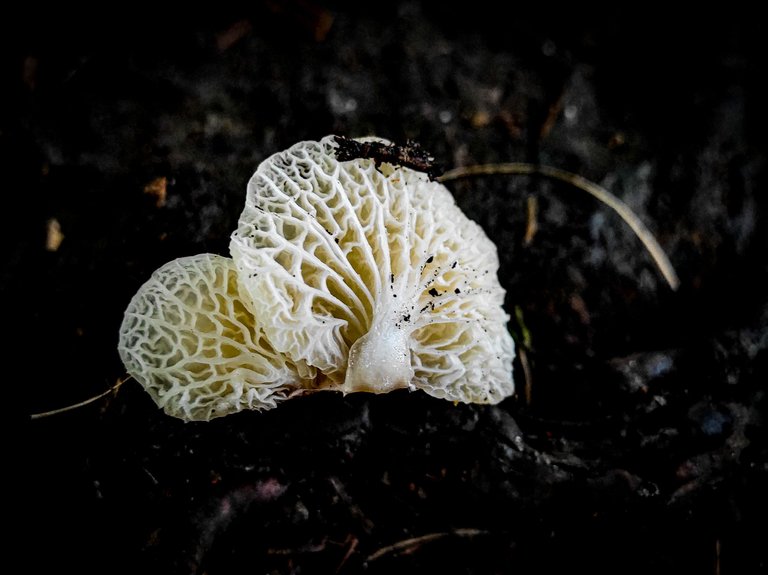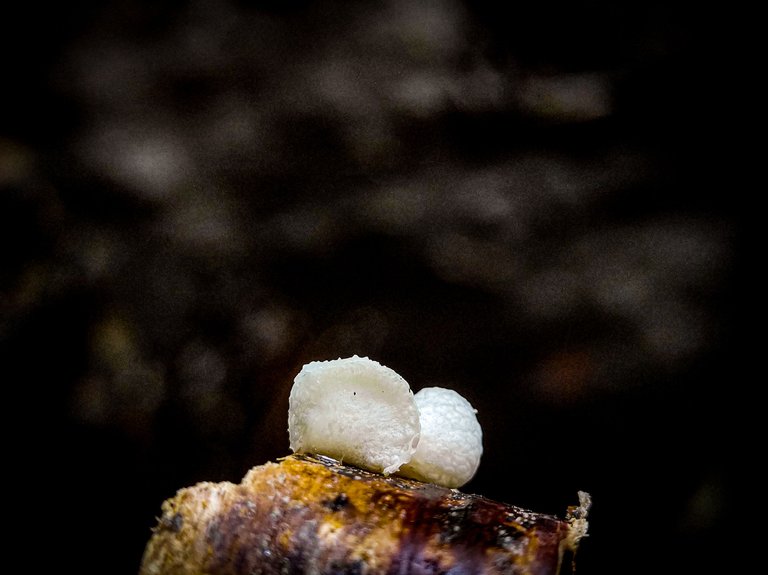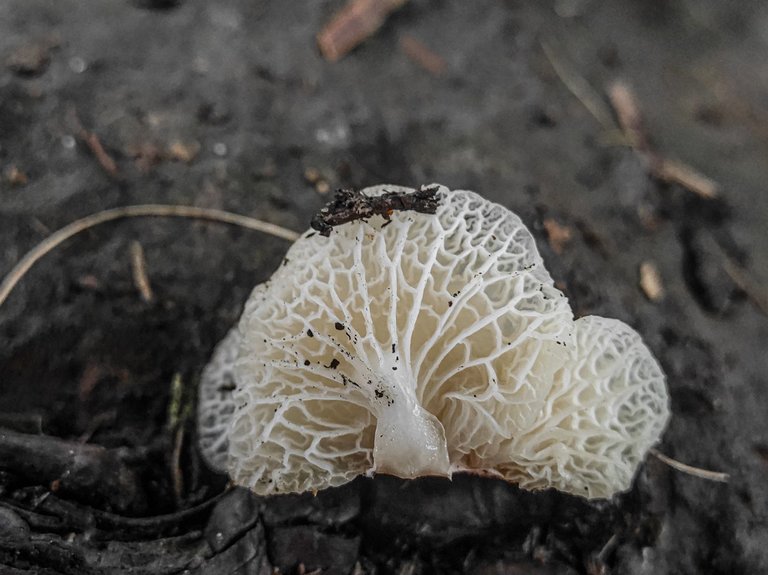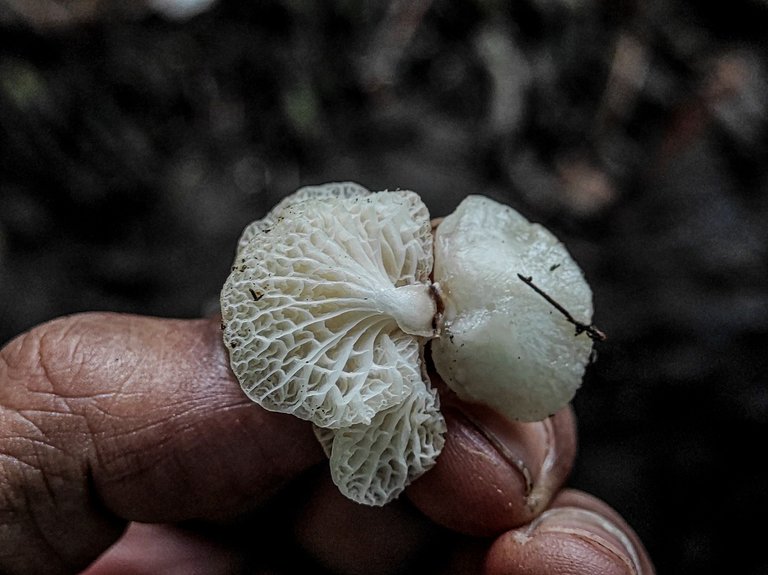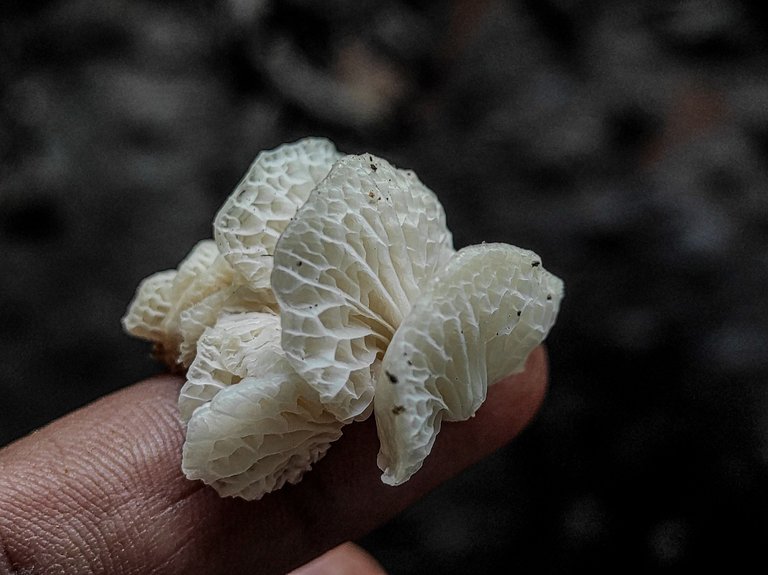 Photographer @teungkulik
Catagory Camera Xioami Redmi Note 9 Pro
Catagory Mushroom Photography
Processed Mobille Adobe Linghtroom
Lens External Macro Lensbong 45mm
Location Lhokseumawe City, Aceh, Indonesia
---
---