My Broken Dreams, High Heels👡 // Contest (Esp-Eng)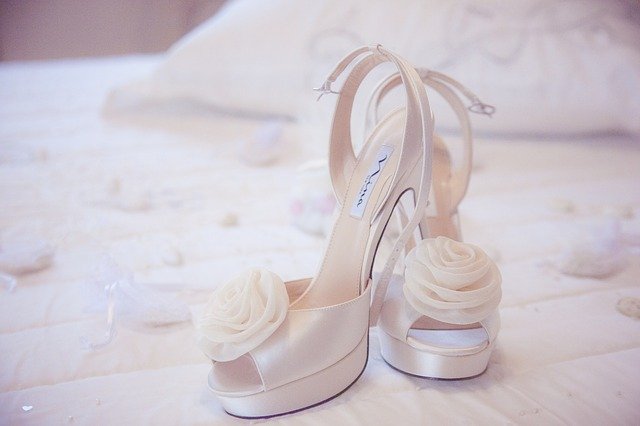 Fuente Pixabay imagens de betsisman
Mis sueños rotos, tacones altos👡

Versión en español
Hola queridas amigas de hive!!! Me siento muy contenta de compartir este espacio de nuevo con ustedes el concurso #48 de ladies of hive en dosnde voy a responder la primera pregunta:
Tengo una experiencia con tacones altos que se que les va a gustar mucho.
"Finalizando el año 1979, mi madre, una hermosa mujer, dedicada a su hogar y sobre todo a sus hijos, trabajaba humildemente en trabajos informales ya que ella no tenía profesión alguna, para reunir el dinero de comprarnos los estrenos del año, ropa y zapatos. Ese año yo escogí unas hermosas sandalias de tacón alto.
Me las puse el 24 y el 31 de diciembre, y me sentí muy feliz, me dolían un poco los pies, pero como estábamos en casa me sentaba y todo bien.
Pasadas las festividades, yo me ponía mis sandalias para ir a la iglesia, reuniones familiares y en ocasiones especiales en casa, pero no caminaba mucho, siempre íbamos de un lado a otro en carro. Llego la semana santa y nos fuimos a la iglesia caminando. Yo con mis sandalias de tacón alto, al rato, sentía un fuerte dolor en mis pies y empecé a quejarme todo el camino. Llegamos y corrí a sentarme y no me levanté más, hasta que llegó la hora de irnos, el dolor era peor, sentía mis pies partidos, lloraba y me paré y grité: no puedo más! me quité las sandalias, para el asombro de todos, caminé descalza hasta la casa.
Todos se sentían avergonzados y yo "feliz y cómoda".
Bueno amigas, espero les guste mi historia, y la disfruten ya que es algo graciosa. Invito a participar a @gyp.karina11. Gracias por permitirme participar, hasta la próxima.
---

English version
Hello dear friends of hive!!!! I am very happy to share this space again with you the ladies of hive contest #48 in two weeks I am going to answer the first question:
1️⃣ It's a little early for Halloween, so let's hear those High Heeled horrors, Bootie bungles, Flat fluster, Flip Flop flops, Wedge wipeouts, Croc awks, tales of your worst foot wear.
I know some of you may be dreading this question:
Describe the worst pair of shoes you've ever owned.
🎼 ...pipe organ crescendo... 🎼
I have an experience with high heels that I know you will like very much.
"At the end of 1979, my mother, a beautiful woman, dedicated to her home and especially to her children, worked humbly in informal jobs since she had no profession, to raise the money to buy us the premieres of the year, clothes and shoes. That year I chose some beautiful high heeled sandals.
I wore them on December 24 and 31, and I was very happy, my feet hurt a little, but since we were at home I felt fine.
After the holidays, I wore my sandals to church, family gatherings and on special occasions at home, but I didn't walk much, we always went from one place to another by car. Easter week came and we walked to church. I was wearing my high heeled sandals, and after a while, I felt a strong pain in my feet and started complaining the whole way. We arrived and I ran to sit down and did not get up again, until it was time to leave, the pain was worse, I felt my feet split, I was crying and I stood up and shouted: I can't take it anymore! I took off my sandals, to everyone's astonishment, I walked barefoot to the house.
Everyone was embarrassed and I was "happy and comfortable".
Well friends, I hope you like my story, and enjoy it because it's kind of funny. I invite @gyp.karina11. Thank you for allowing me to participate, see you next time.
---

La traducción fue hecha con deepl.com. Post de mi autoría.
_
The translation was done with deepl.com. Post of my authorship.


---
---