Deliciosa y nutritiva crema de verduras | Receta en 3 pasos [Esp-Eng]
¡Saludos a los amantes de las artes culinarias! En esta oportunidad me gustaría compartir una receta que es muy sencilla de preparar es una deliciosa y nutritiva crema de verduras. Hace un mes tuve COVID-19, la perdida del apetito fue uno de los síntomas más difíciles de enfrentar. Uno de los alimentos recomendados por el médico para fortalecer mi sistema inmunológico fueron las verduras y la crema de verduras era lo único que me provocaba comer.
Greetings to lovers of the culinary arts! In this opportunity I would like to share a recipe that is very simple to prepare is a delicious and nutritious vegetable cream. A month ago I had COVID-19, loss of appetite was one of the most difficult symptoms to face. One of the foods recommended by the doctor to strengthen my immune system was vegetables and vegetable cream was the only thing that provoked me to eat.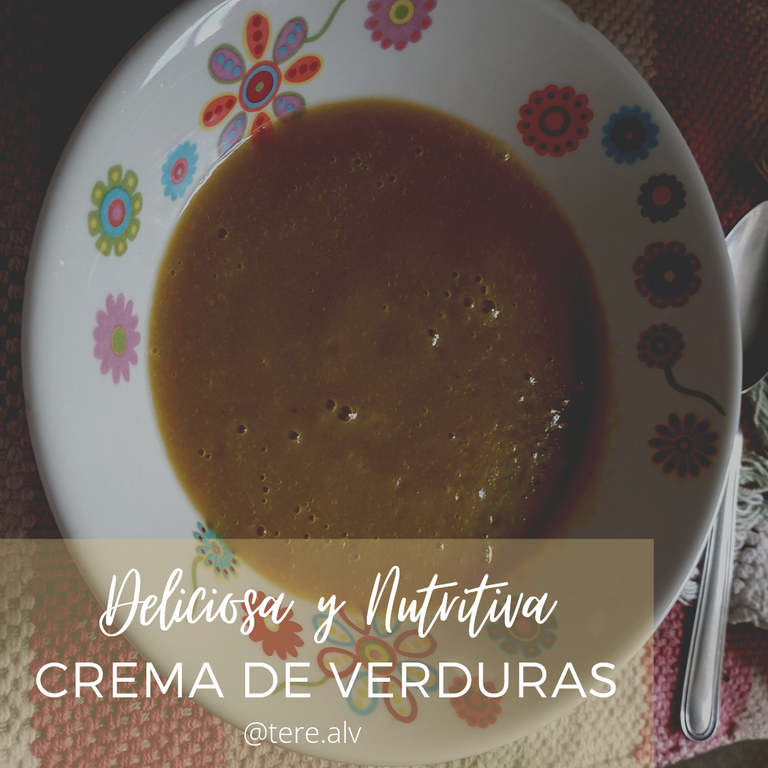 Ingredientes:
Para este nutritivo plato necesitaremos:
100 gramos de zanahoria
100 gramos de papa
100 gramos de apio
50 gramos de calabaza
Unas ramitas de cilantro
Un trozo de cebollín
1/2 pimentón
1/2cebolla de cabeza
1 litro de agua
Sal al gusto
Ingredients:
For this nutritious dish we will need:
100 grams of carrots
100 grams of potato
100 grams of celery
50 grams of pumpkin
A few sprigs of cilantro
A piece of scallion
1/2 paprika
1/2 head onion
1 liter of water
Salt to taste
---

Preparación
Paso 1:
Lavamos muy bien todos los ingredientes y retiramos la cáscaras.
Preparation
Step 1:

We wash all the ingredients very well and remove the peels.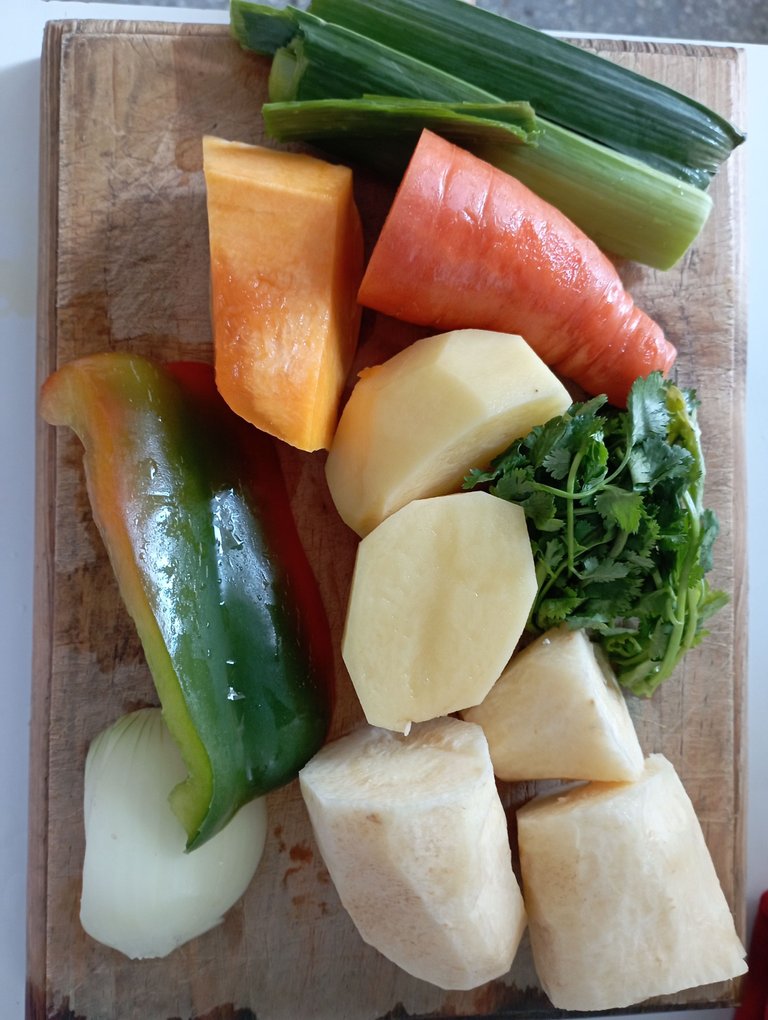 Paso 2:
Ponemos en una olla a hervir el agua, al hervir agregamos la sal y todos los ingredientes lavados y pelados, dejamos 20 minutos al fuego alto cuando vuelva al punto de hervor.
Step 2:

We put the water in a pot to boil, when boiling add salt and all the washed and peeled ingredients, leave for 20 minutes on high heat when it returns to boiling point.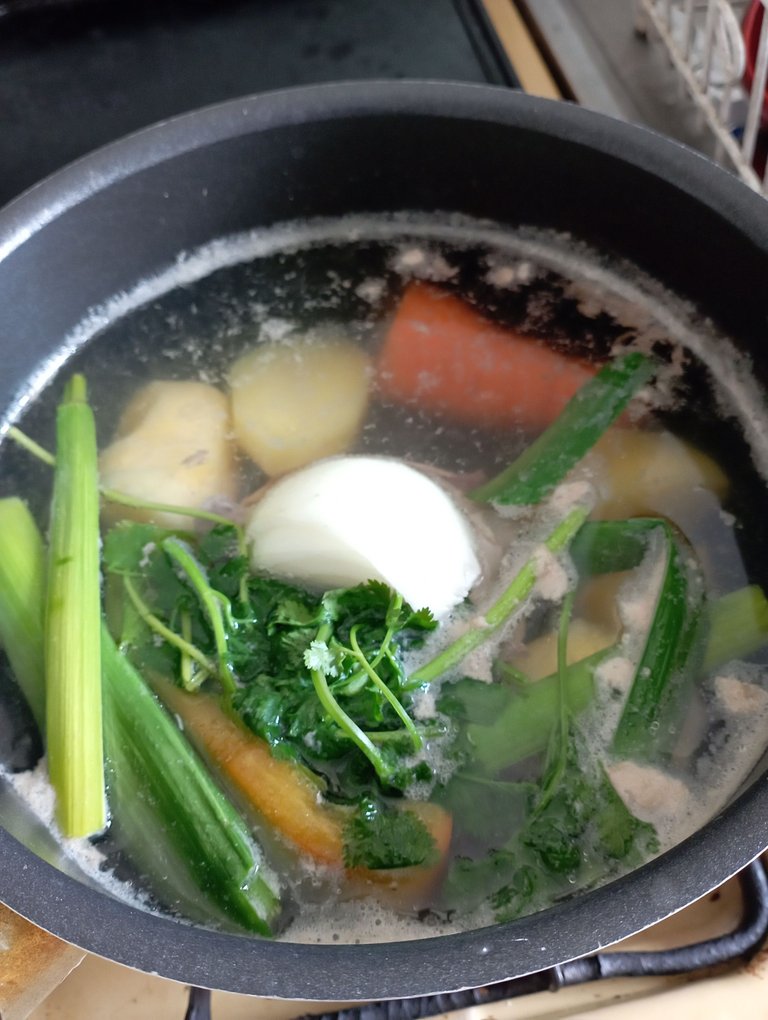 Al pasar los 20 minutos, todas las verduras deben estar blandas y retiramos del fuego para que repose unos 5 minutos tapada.
After 20 minutes, all the vegetables should be soft and remove from the heat to rest covered for about 5 minutes.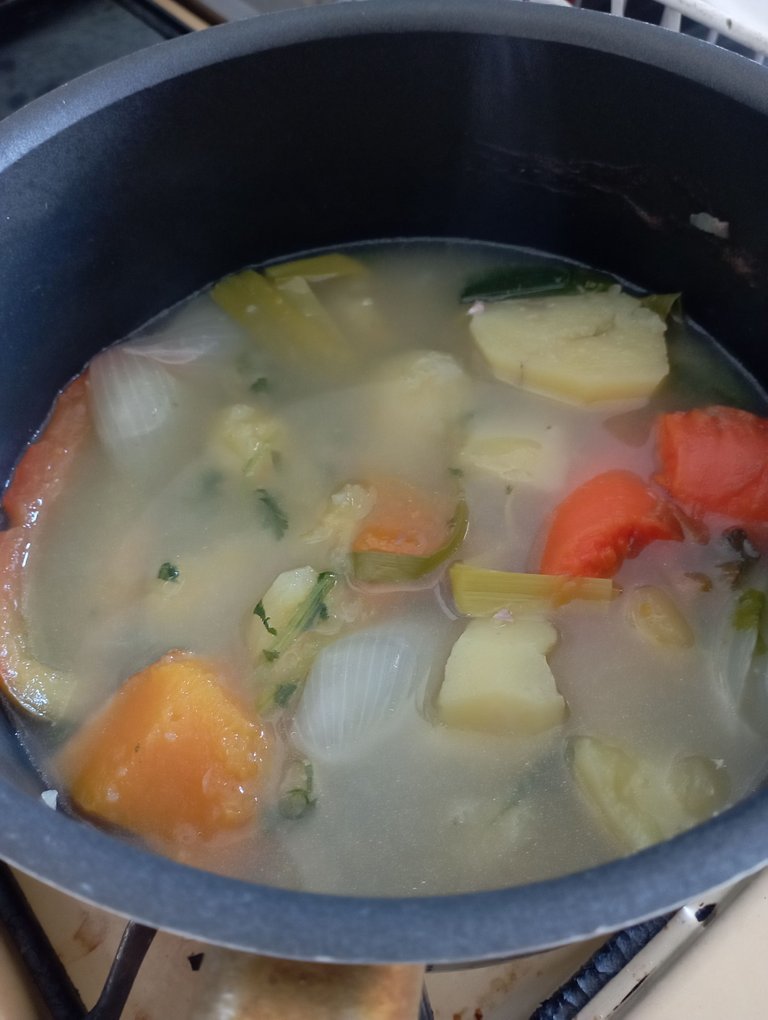 Paso 3:
Licuamos hasta que quede una crema espesa. Esta receta toma 40 minutos aproximadamente en prepararla y rinde para 2 porciones.
Step 3:

Blend until it becomes a thick cream. This recipe takes approximately 40 minutes to prepare and yields 2 servings.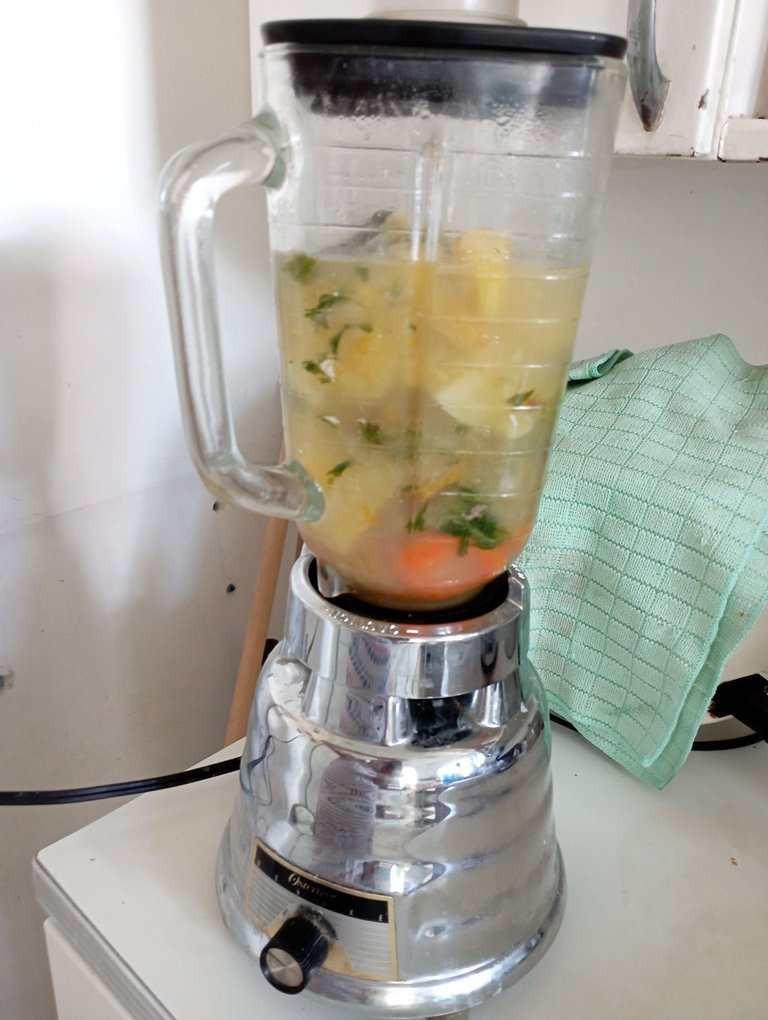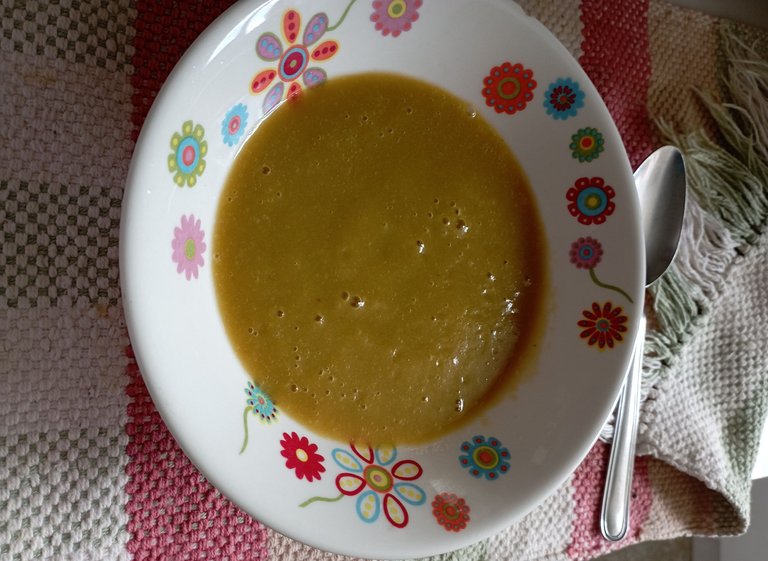 Propiedades de la crema de verduras:
-Proporcionarle energía al organismo, por ser una excelente fuente de carbohidratos.
-Mejora el tránsito intestinal por su contenido de fibra.
-Fortalece el sistema inmune por ser rica en vitamina C, A y D y vitaminas del complejo B.
-Es antioxidante y tiene una gran cantidad de hierro por lo que es antianemica.
Properties of vegetable cream:

-Provide energy to the organism, for being an excellent source of carbohydrates.

-Improves intestinal transit due to its fiber content.

-Strengthens the immune system because it is rich in vitamin C, A and D and B complex vitamins.

-It is antioxidant and has a large amount of iron so it is anti-anemic.
Servimos nuestra deliciosa crema de verduras y buen provecho!
Serve our delicious vegetable cream and bon appetit!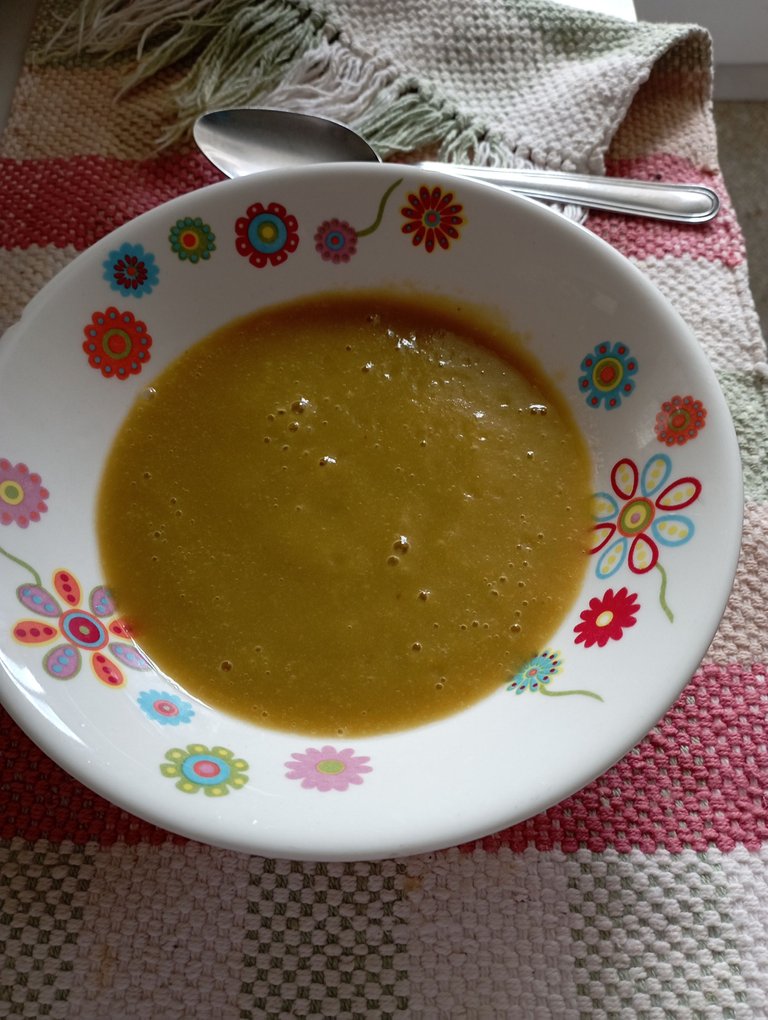 ---


Las fotos fueron tomadas con mi teléfono ZTE Blade A3 2020. La traducción fue hecha con deepl.com. Post de mi autoría.
_
The photos were taken with my ZTE Blade A3 2020 phone. The translation was done with deepl.com. Post of my authorship.

---
---