Will 2022 be the year of Hive?
The #TenKMinnows project has been running for nearly three years now supporting small accounts on their way to becoming Hive minnows. That requires about 540 HP now. At current prices that can be expensive to buy, but you can earn it by posting. When 2021 started it was a lot cheaper to buy your way to minnow.
We saw a decrease in the numbers of accounts at the various levels. There are lots more 'redfish', but many of those will just be playing @splinterlands. We need to encourage them to blog and be social too as they are missing out on earning opportunities.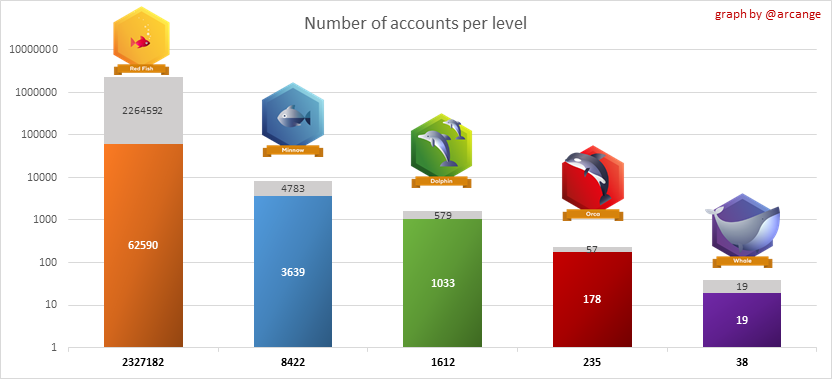 Graph from @arcange
The project is managing to use up its votes for now, so may not need new recruits for now. We will monitor those we support and as people graduate they will have to keep earning from their other supporters. You should never rely on just one source of votes. Build a following by engaging with people. Make it fun and social.
Hive needs a good range of larger accounts to help spread the rewards. Make your vote count. If it is just a cent then vote on posts rather than comments or it may not pay out. Set your posts to pay 100% HP to maximise your stake.
It really is up to you to crease your own success and also to help make Hive better known. Talk to your friends about it. Not everyone can make $100 per post (well not yet anyway), but everyone can earn something and it can be fun too. Hive needs creative people and also those prepared to engage with what they see.
Every minnow matters!
---
---