Special White Mushroom Found In Tree!!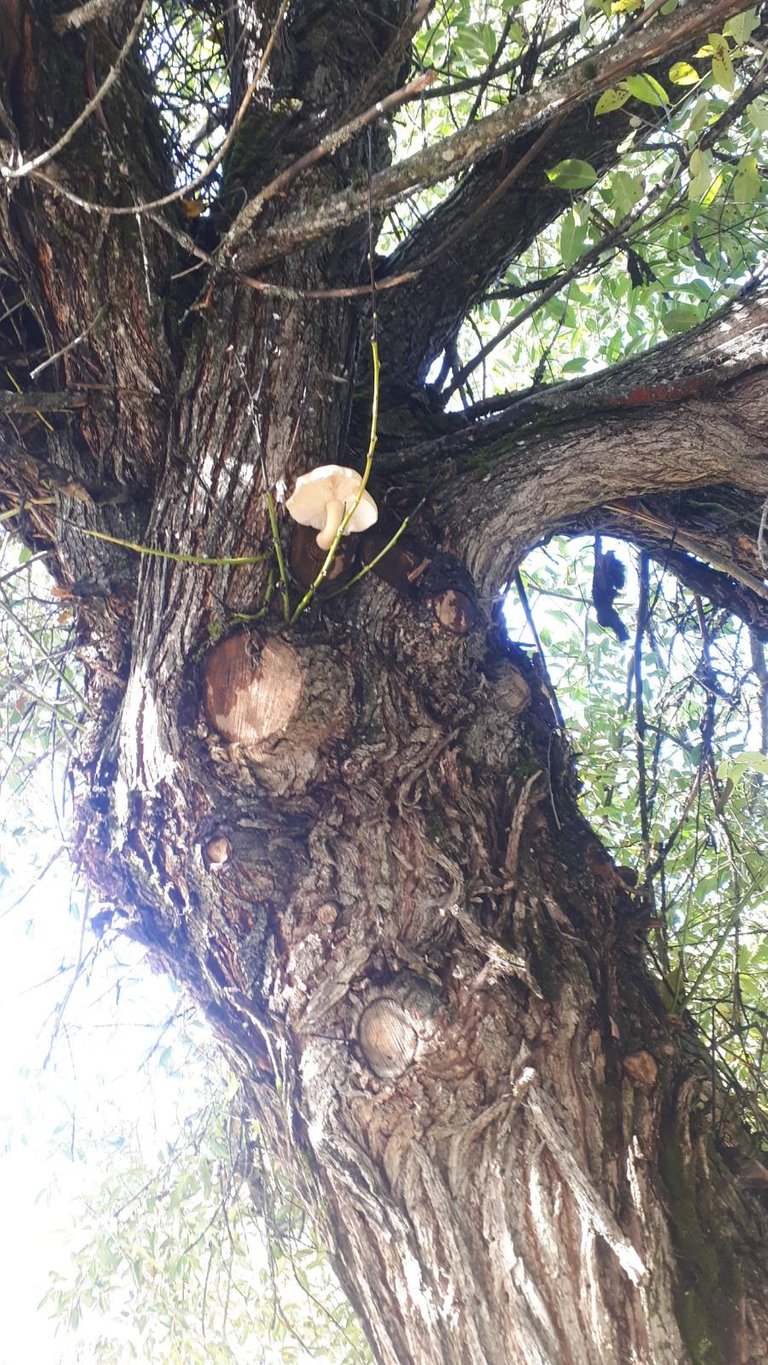 Went on a vacation recently and kept a look out for mushrooms! I actually found quite a few on the journey. This is the first one that was spotted. It was there in the tree after pulling off the road for a rest. Went to the coast and it was fall so I knew it could be a great time to try to find mushrooms. It was pretty high in the tree so had to photograph underneath it mostly.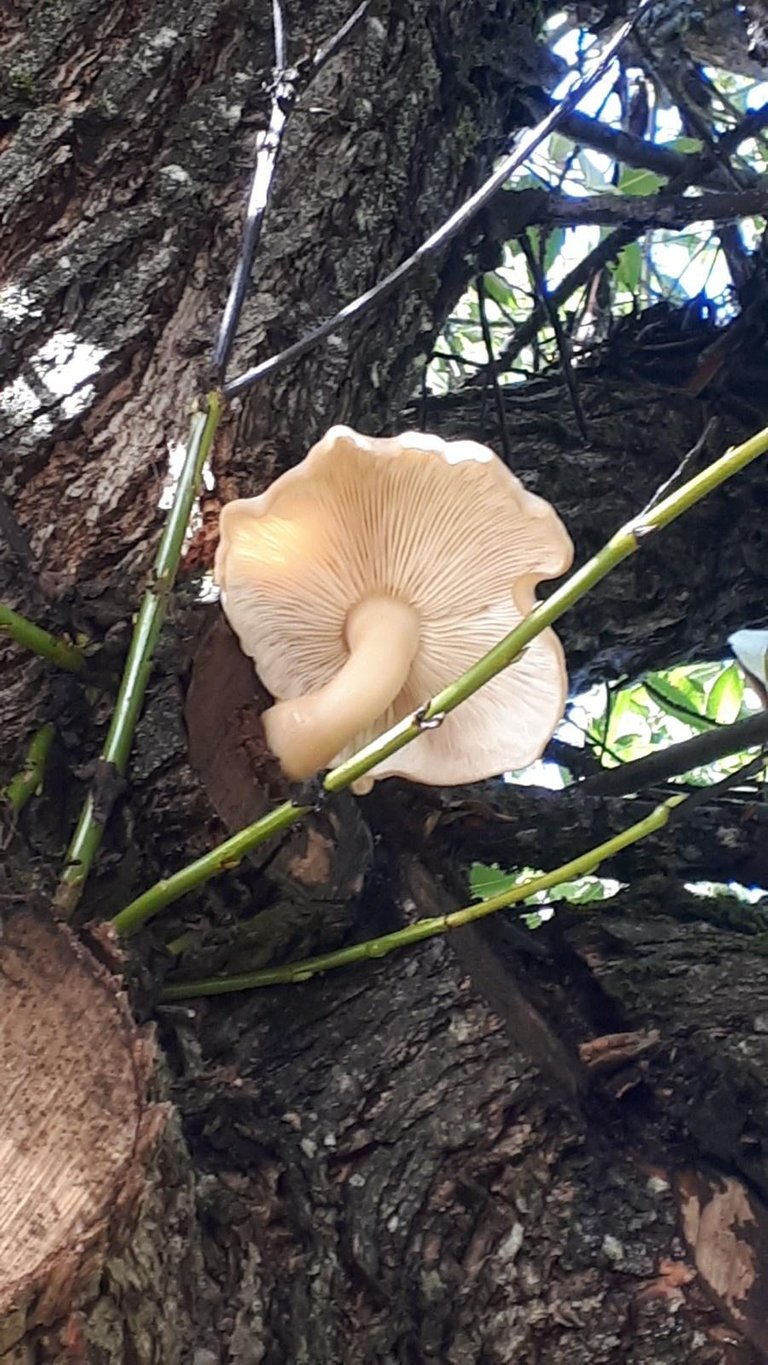 I really like how it comes out of the middle of a cut off from the tree. It's a good looking mushroom! I used this photo as part of art for a music single. I like the young shoots/branches in front of it coming out of the other place the branch was cut. I'm pretty sure I came across a similar mushroom last year when travelling at a camp ground.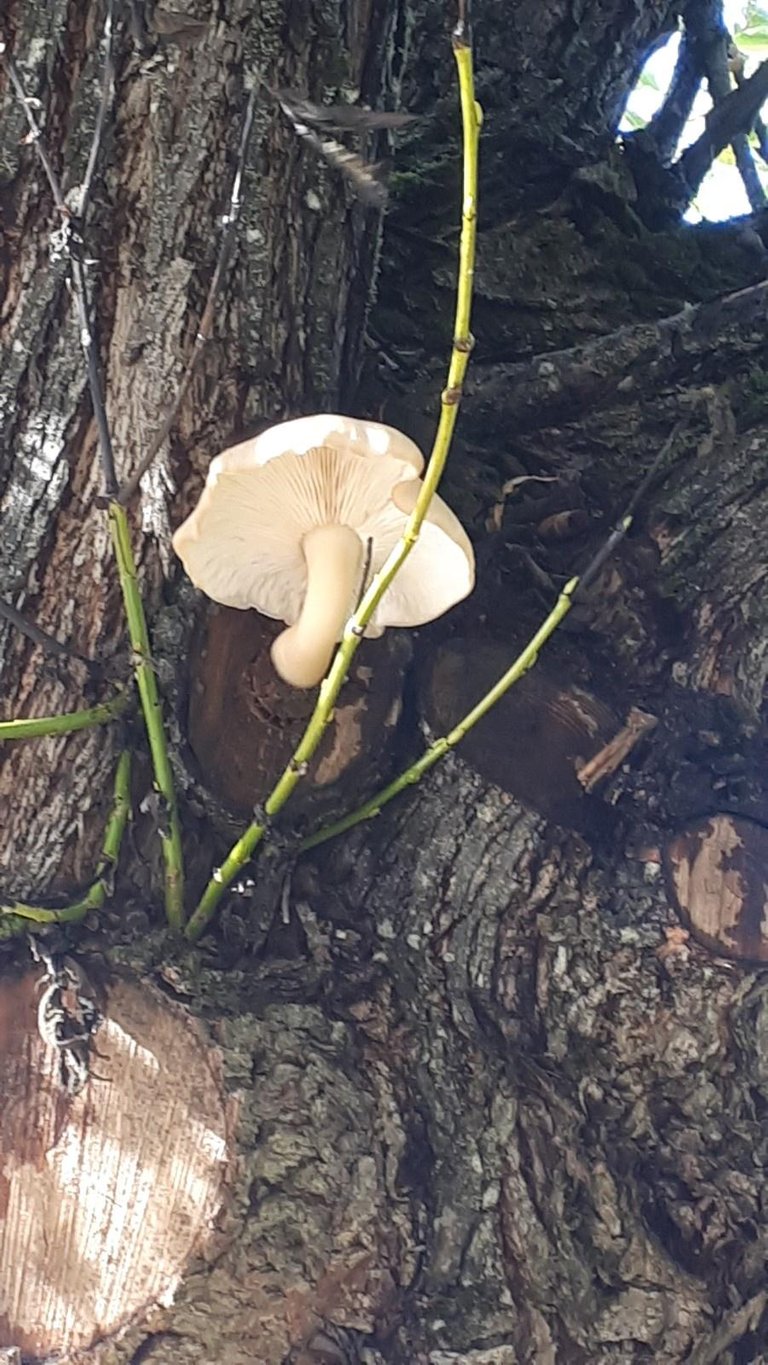 Quite a few of the other mushrooms found on this trip are coming out of trees/wood! I'm excited to show more of what I've found on further posts. Not sure what species of mushroom this one is. Would have maybe liked to look at the top of it though I was super happy to just admire it as it was.
Made a clip of this mushroom
Music in clip by Synthesis Underground
https://bit.ly/synthesisundergroundyoutube
https://bit.ly/synthesisundergroundmainspotify
https://music.apple.com/us/artist/synthesis-underground/1512916600
https://www.deezer.com/en/artist/94411682
https://www.kkbox.com/jp/ja/album/IsS5Ubm6XwX.u0F6HAlN009H-index.html
---
---