Ramen At Japanese Restaurant Was Instant And Some Good Gyoza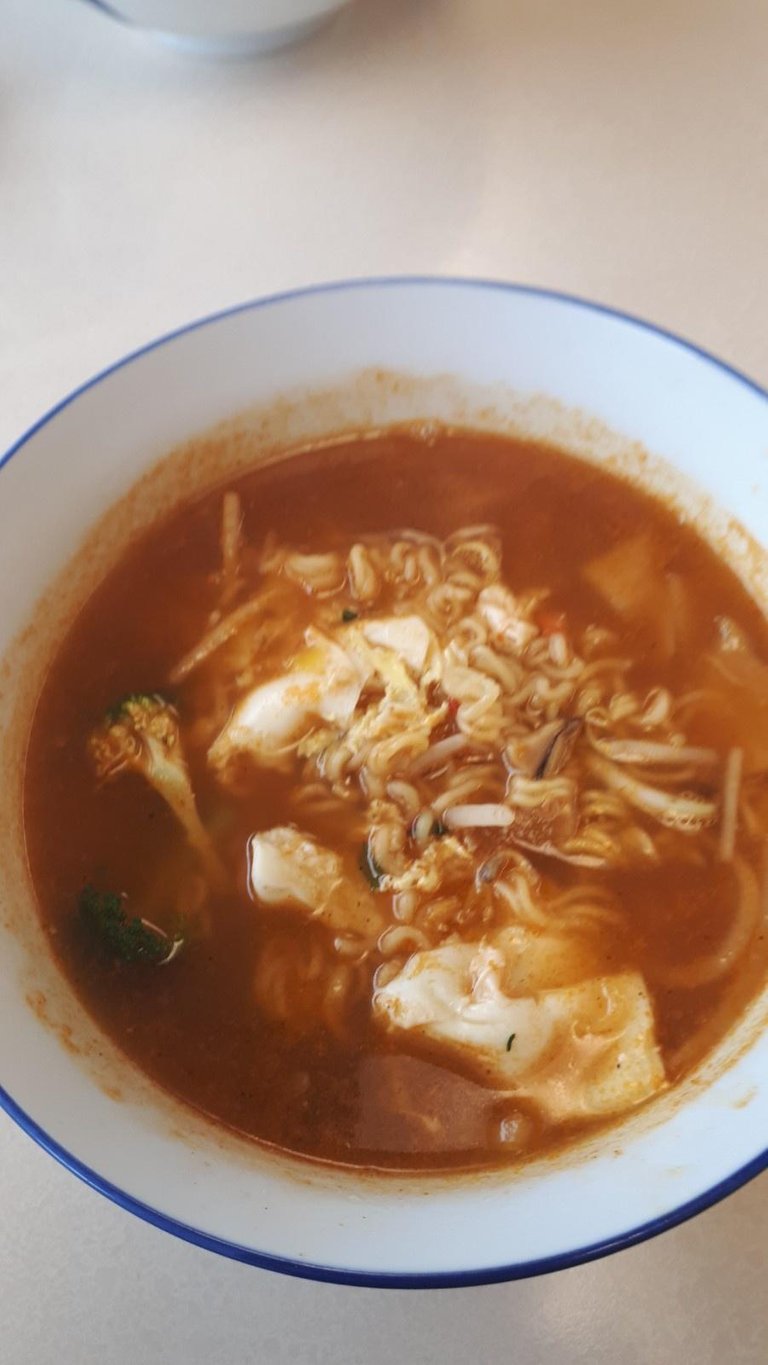 Went to a Japanese restaurant for Ramen on our travels during vacation. It was a stop in the road in a town on our way through. I also saw Gyoza was on special so I ordered that as well. When I got the soup I noticed immediately that the noodles were from and instant ramen package! I did not complain as I was hungry. It had added broth, some sprouts, onions, broccoli and pieces of egg.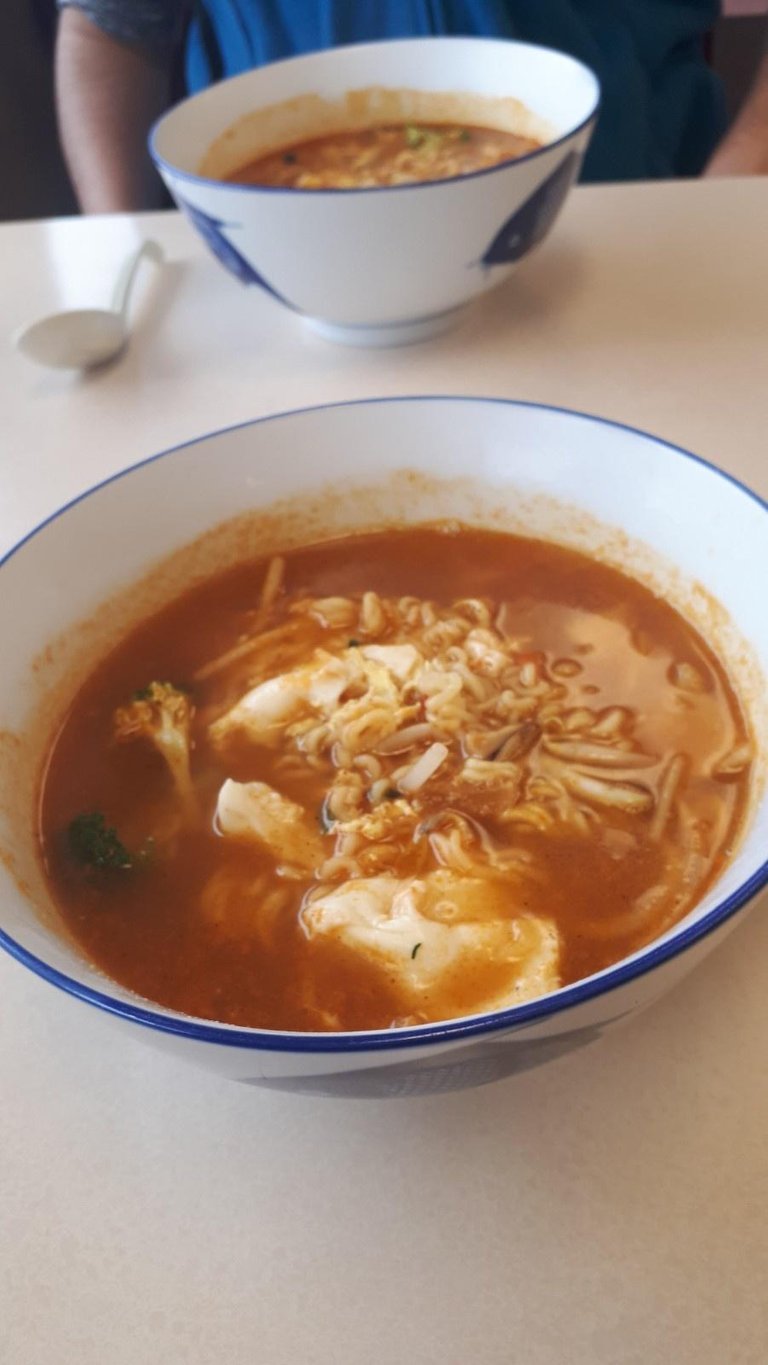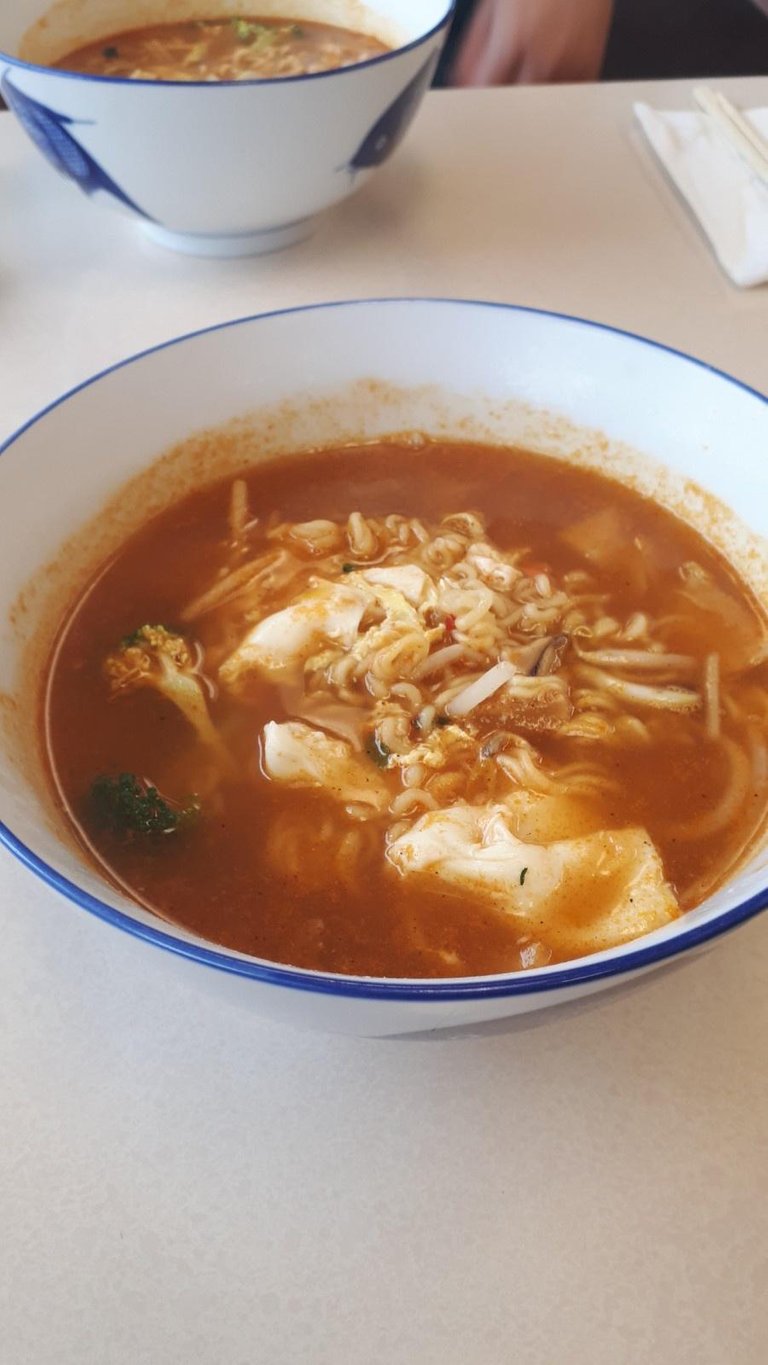 It said on the menu it was spicy and it was. Tasted like the spicy instant ramen! I noticed the small mushroom bits from instant ramen as well as flavour crystals on the bottom of the bowl. I thought that was kinda funny. Never had instant ramen from a Japanese Restaurant before. That day I did not feel like sushi so that is partly why I ordered it.
The gyoza and sauce with it is pretty good! I like to try the gyoza at different restaurants after watching the anime Dorohedoro where the main character has a lizard head. I used to really like more violent anime from the 90's really missed it and Dorohedoro was able to do that for me. If you see the show you will know why I mention the gyoza, it's an aspect of the cartoon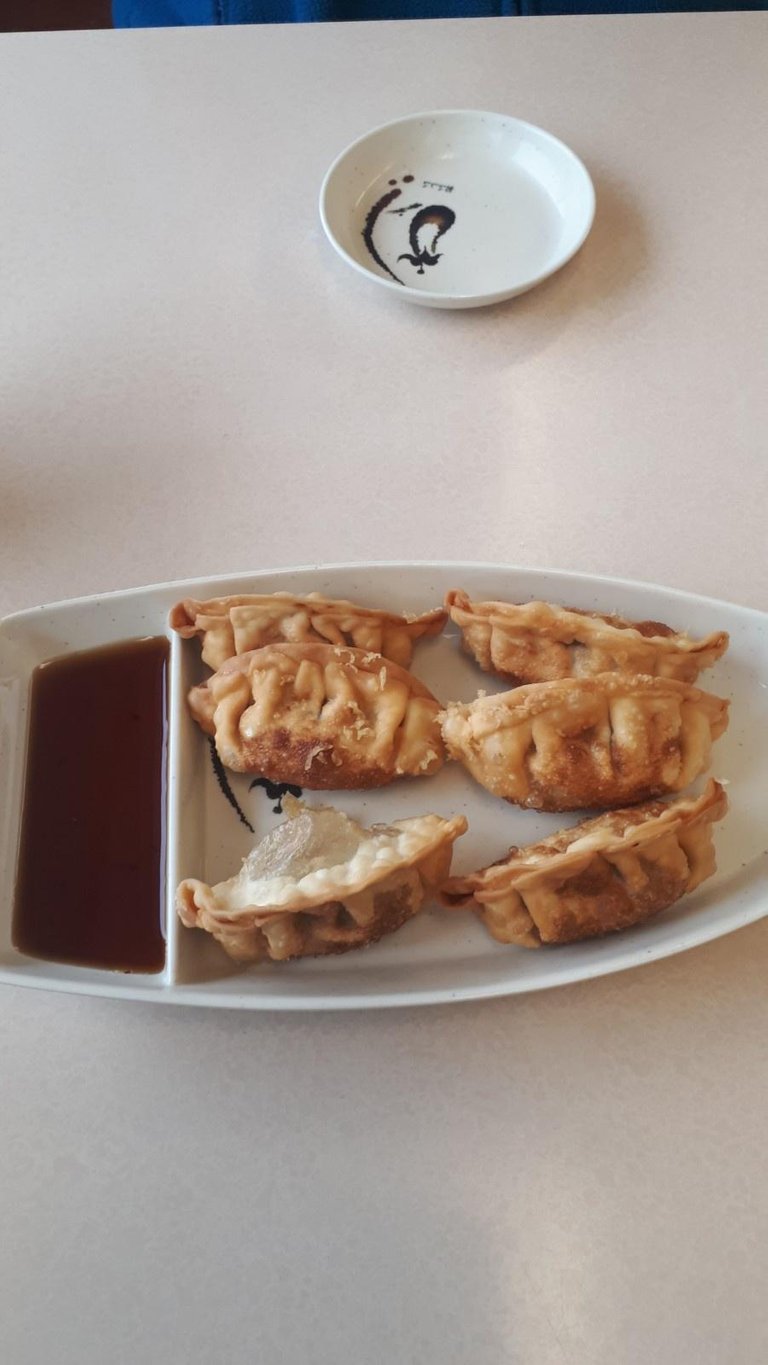 We got the gyoza first. After having the soup I wondered if this gyoza was previously bought in the frozen section of a grocery store. Well that is life on the road for ya, don't have time to be picky and choosey. It was good enough. I sometimes eat frozen gyoza and instant ramen too. Perhaps I may spice it up a bit like this restaurant.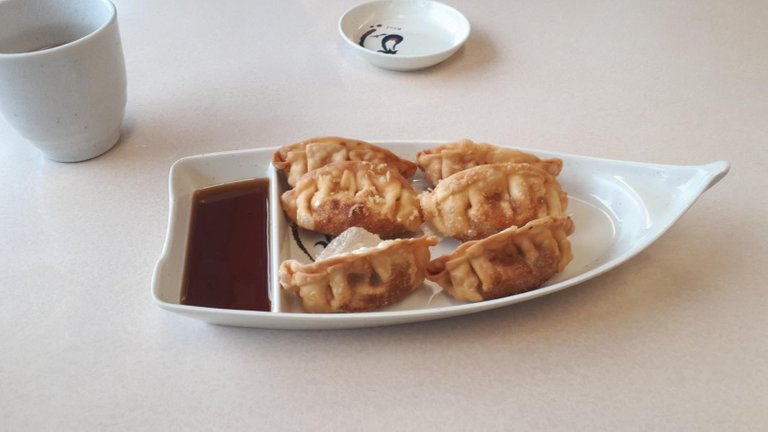 I do like the boat it came in as well as the fish on the side of the bowl. The fish on bowl is shown on the next video clip.
On the rest of this vacation the food was excellent and I will be posting about it very soon!!
music in clip by Synthesis Underground
https://bit.ly/synthesisundergroundyoutube
https://bit.ly/synthesisundergroundmainspotify
https://music.apple.com/us/artist/synthesis-underground/1512916600
https://www.deezer.com/en/artist/94411682
https://www.kkbox.com/jp/ja/album/IsS5Ubm6XwX.u0F6HAlN009H-index.html
---
---