Satisfying Another Client || HAIR COLORING PROCESS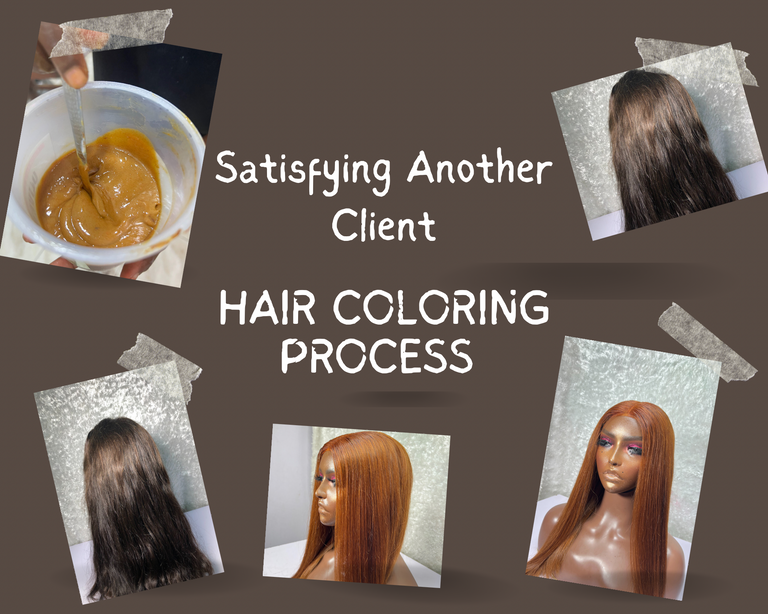 A part of hair styling I love is coloring because it allows me experiment with colors.
So luck was on me when one of my client hit me up that she would love to change her black colored wig to cinnamon.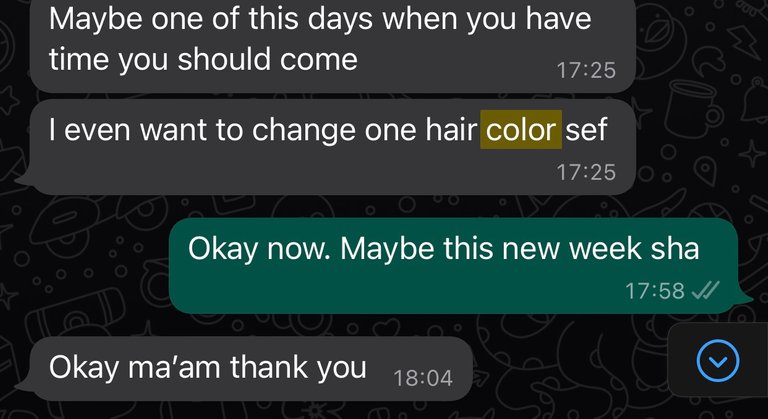 I was ecstatic and eager because this was one of favorite things to do.
But then there was a problem...... The color she wanted wasn't available 😭😭
I was calm at first since I still had a few more days before I would deliver her hair. But then,the delivery date was fast approaching and I still couldn't find the color to buy.
Then an idea struck me. Hairstyling is also an art and it requires one to be creative.
So I decided to mix few colors together to see if I would get the exact color I needed or something close.
The colors I had available were cinnamon copper and rose red.
I cut out some part of the hair and then I started out by test running the colors on them.
I tried out the cinnamon copper on one, used the rose red on the other and then mixed both colors together and applied it on the last piece of hair.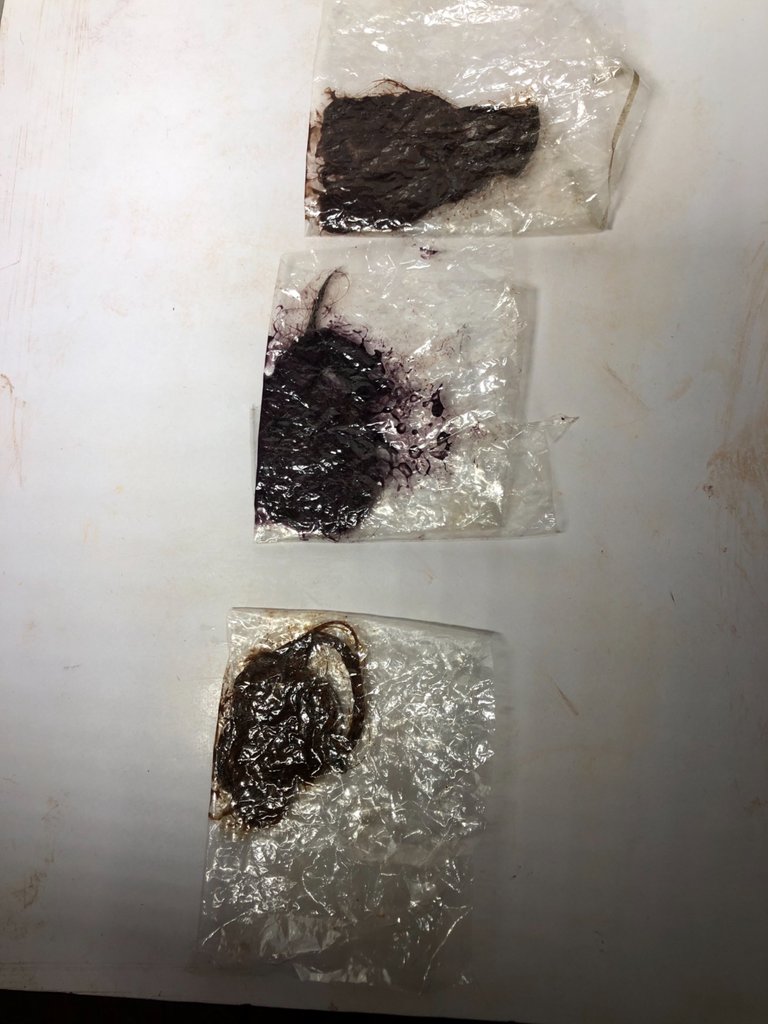 After leaving it for at least 30 minutes, I washed the color out and this was my result.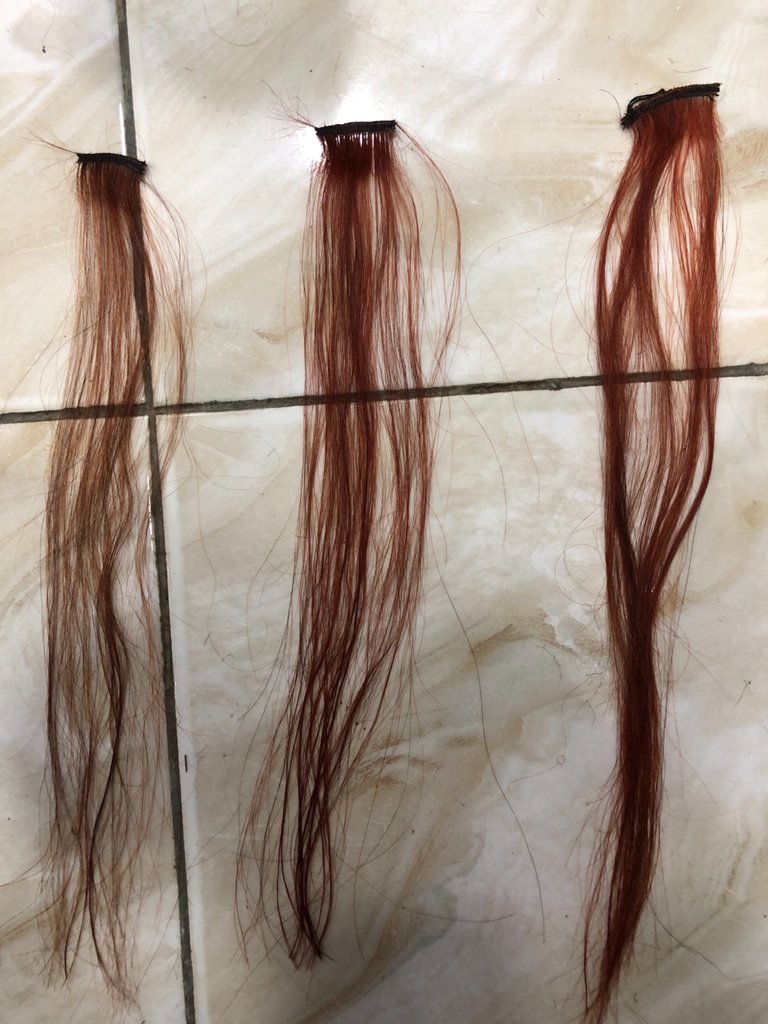 I think I was more satisfied with the mixed color because it was tending very close to cinnamon and it had a red undertone.
Then the real work began. If I use this color directly on the black hair, it's going to be very dark and there would be no noticeable difference from the original color.
So I bleach bath the hair first (bleach bathing is mixing hair bleach, developer, a little shampoo and a reasonable amount of water together)
I immersed the black wig into the mixture and left it for at least 45 minutes. What bath bleaching does is that it lightens the wig color.
By the end of my bath bleaching, I have a light brown wig. I washed the bleach off the hair, rinsed it and dried it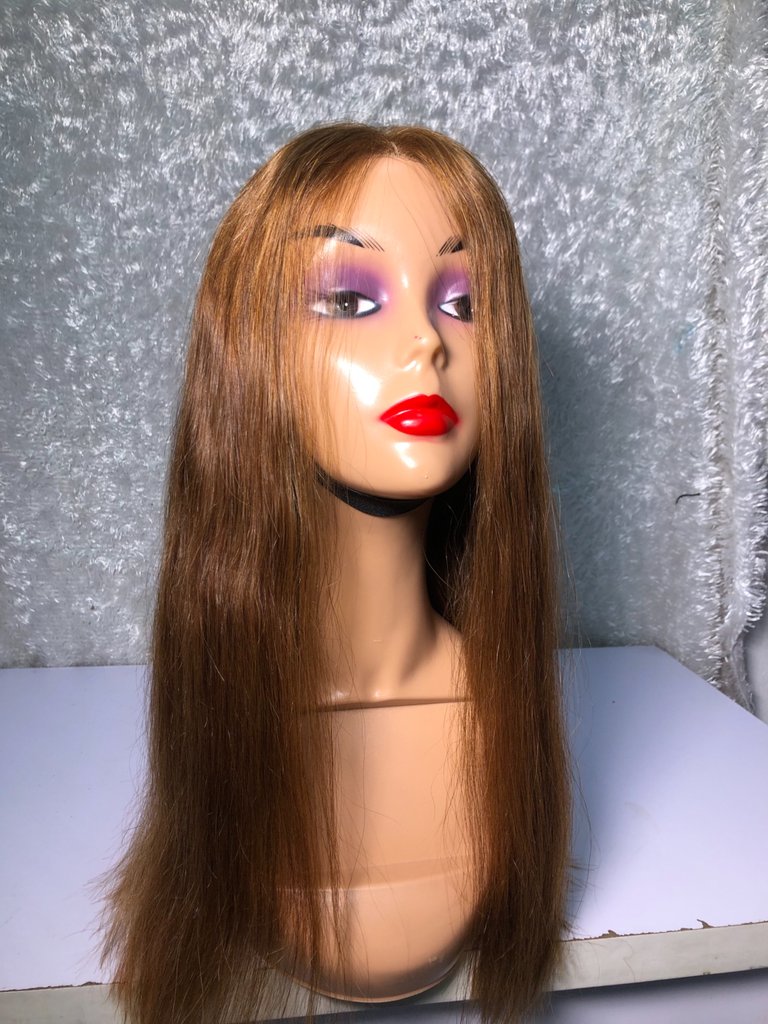 Then I applied my mixed color on the hair line by line. After I have fully applied it, I wrapped the hair in a nylon and left it for 45 minutes.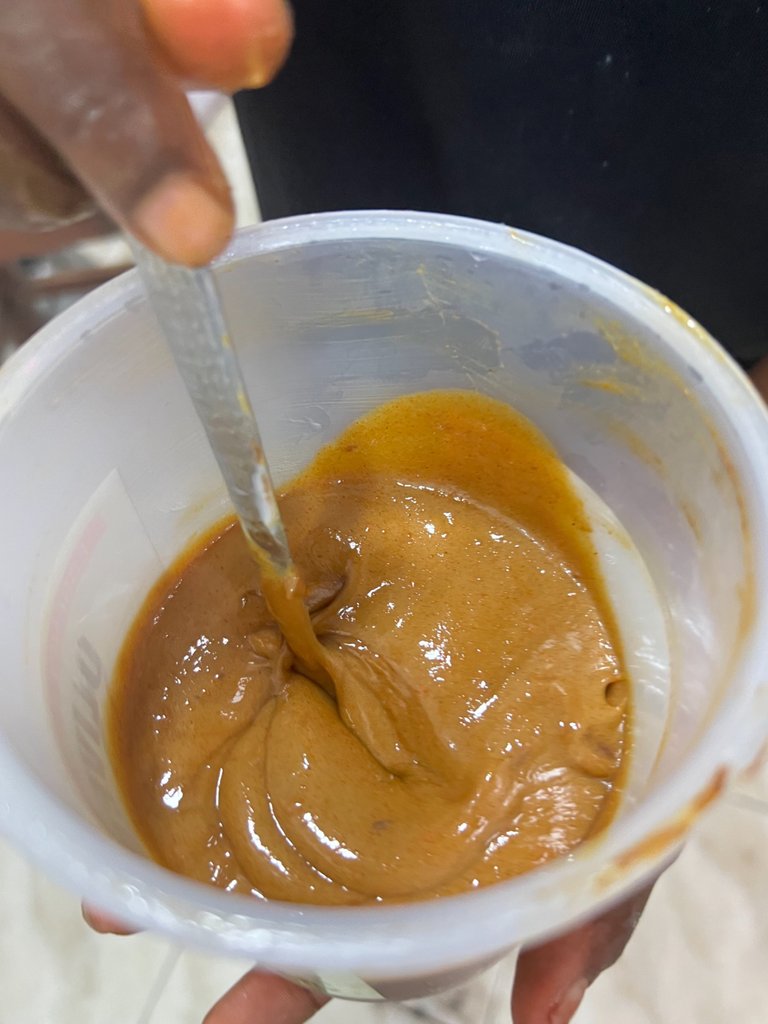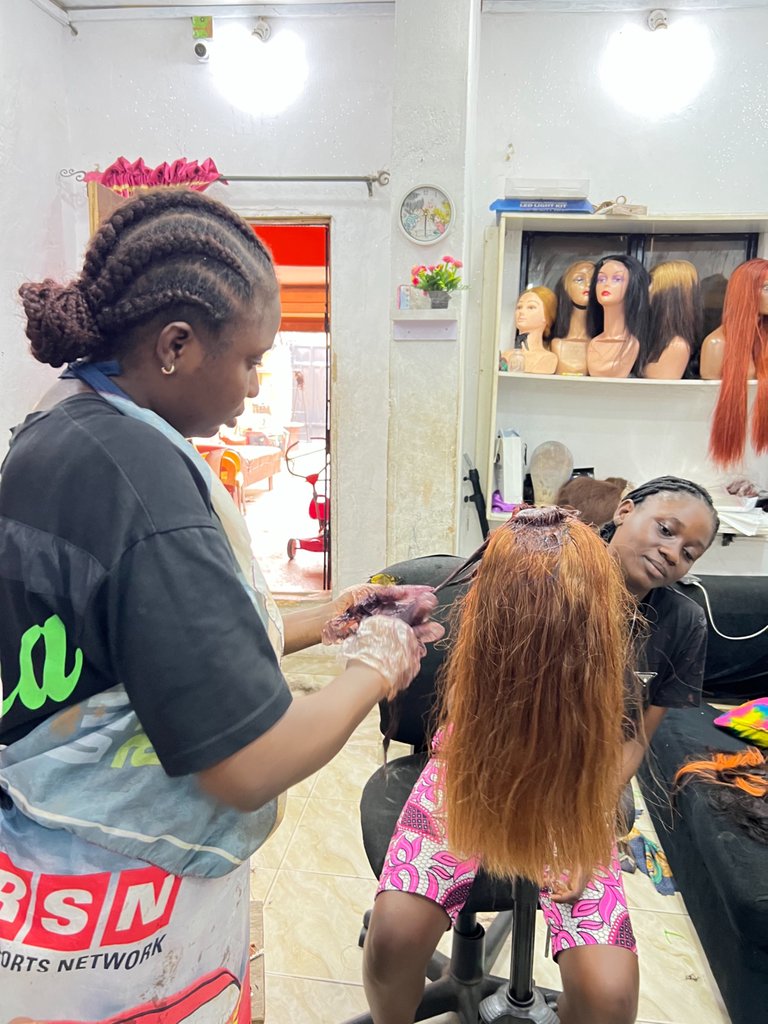 This was my result after I removed it and washed the color off the body with shampoo and conditioner and left it to dry.
When dried, I styled it and sent it off for delivery.
---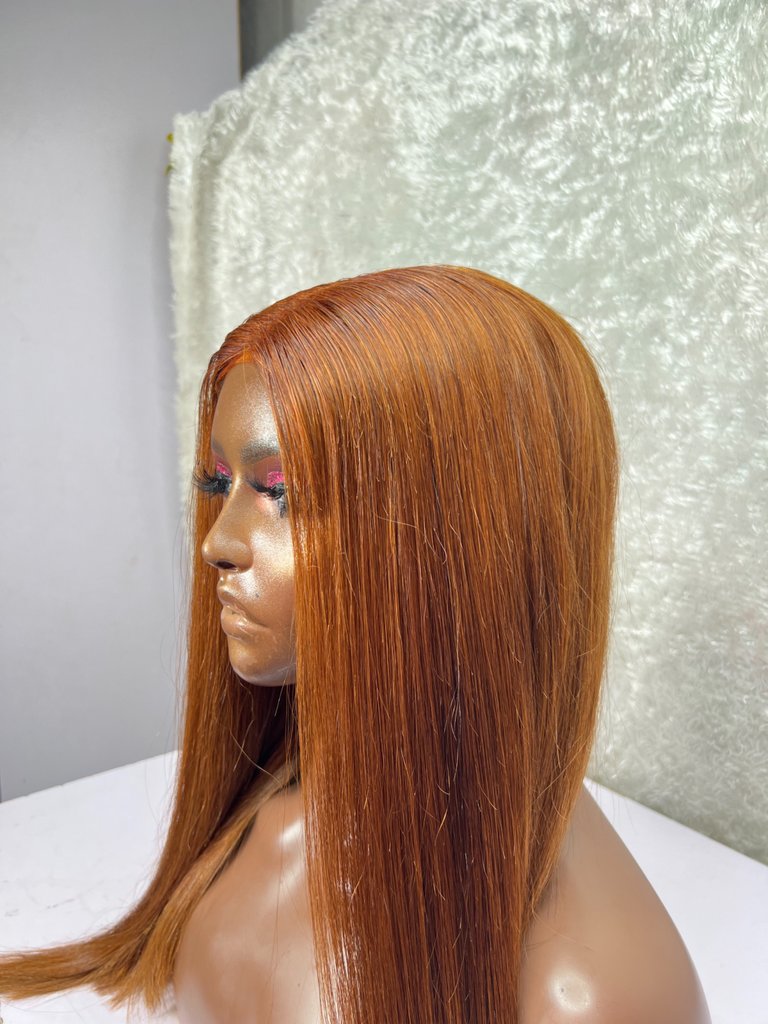 I was satisfied and my client was also satisfied 🥰🥰
---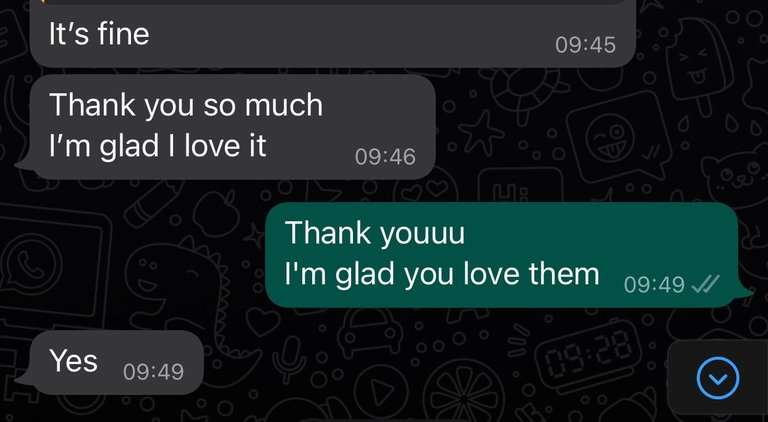 ---
---