The Adventures In The Fisherman's Village
Well Hello There Fellow Travelers And Hivers
We finally went on a long awaited journey, well at-least I was dying to visit this place but it was quite a drive away from where we stayed, not too far but far enough to make it a joint visit with everyone wanting to come and see Fransmanshoek it was best to wait until everyone had an open day.
And so here we are with everyone having the day open we decided it was time to embark on this journey to pleasure the eyes.
I say pleasuring the eyes because that is exactly what it is, there isn't really anything in particular to do over in Fransmanshoek except for fishing which don't get me wrong is a lot of fun but that wasn't possible on that day. We went solely for the views and the magnificence of it all!
And boy oh boy was it beautifull!
---
Once again I can get lost in the beauty of the landscape in the Western Cape it literally has everything of everything and nothing of nothing. There is a different beauty to empty plains stretching for miles with subtle hills rising here and there.
Beauty in simplicity.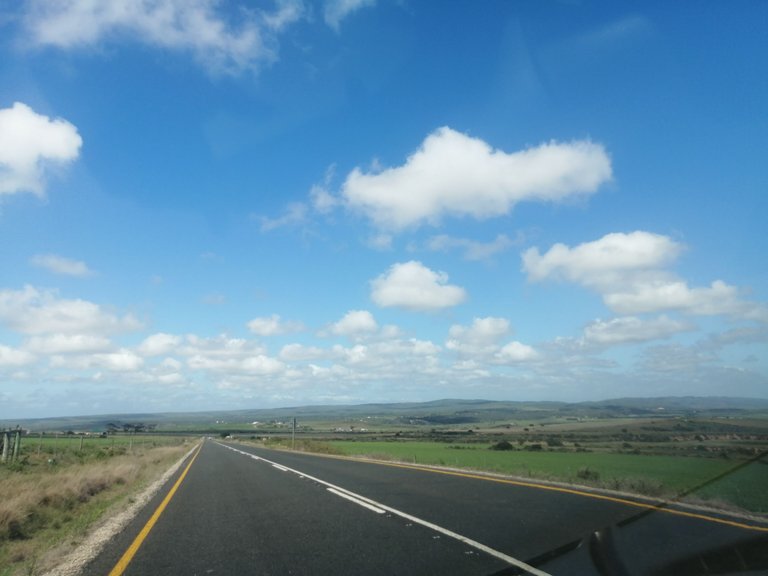 Of-course we can pack some more destinations into a adventure that was actually meant for one place, I mean driving past some significantly beautifull places without stopping? That seems fairly stupid doesn't it? So we made a un-intended pit-stop at Gouritsmond to have a look at the beautifull white sandy beaches.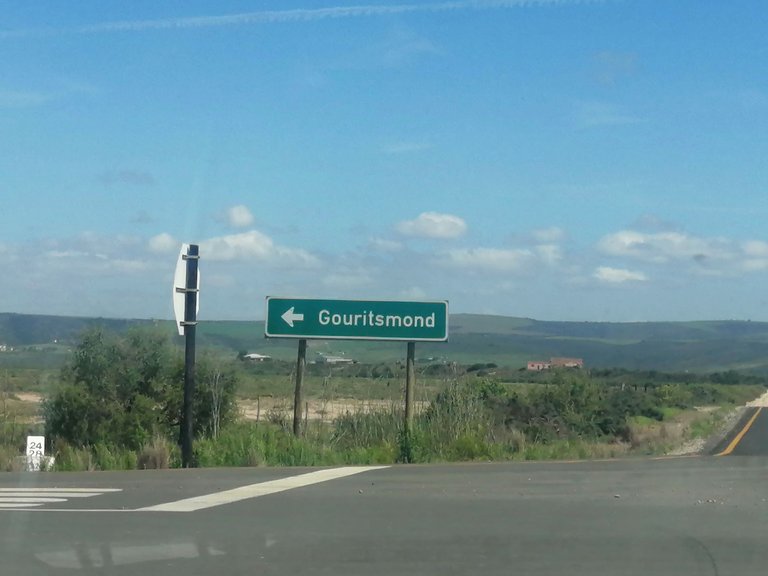 It doesn't look to be very populated in this part of the Cape nor are their a lot of folks going about the beaches, I think this is more a local area spot where... well the locals enjoy their doings.
Thinking about it I was looking at housing in the Mosselbay area but it is insanely crowded and even more so during the holidays, this should be a great alternative from the rush of the holiday life, frankly me and the Betty don't fair well in slow moving traffic and that is a good excuse to come and have a look at the housing in this part.
But enough of that! We are on adventures!
As always the photo's rarely does justice at how beautifull a view can be when observing it first hand. It felt serene and powerful at the same time, especially being able to see the stretch of ocean below you.
Oh but wait this is merely the tip of the iceberg regarding ocean views from above!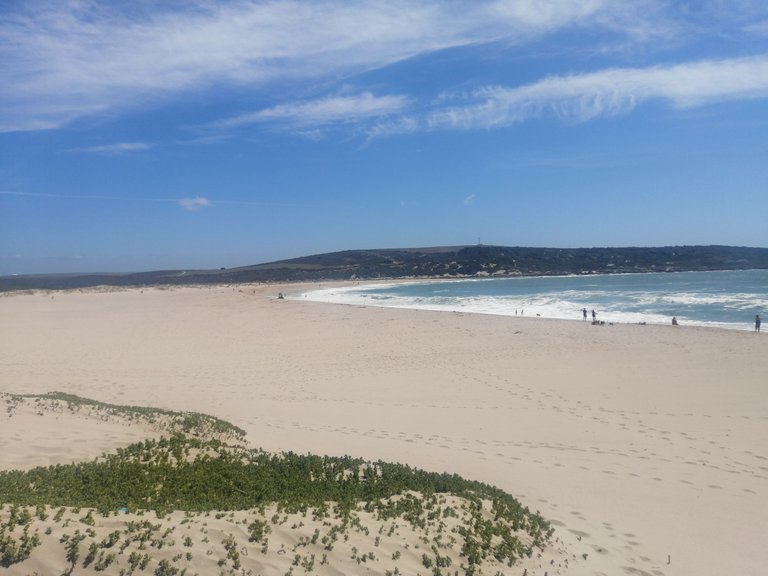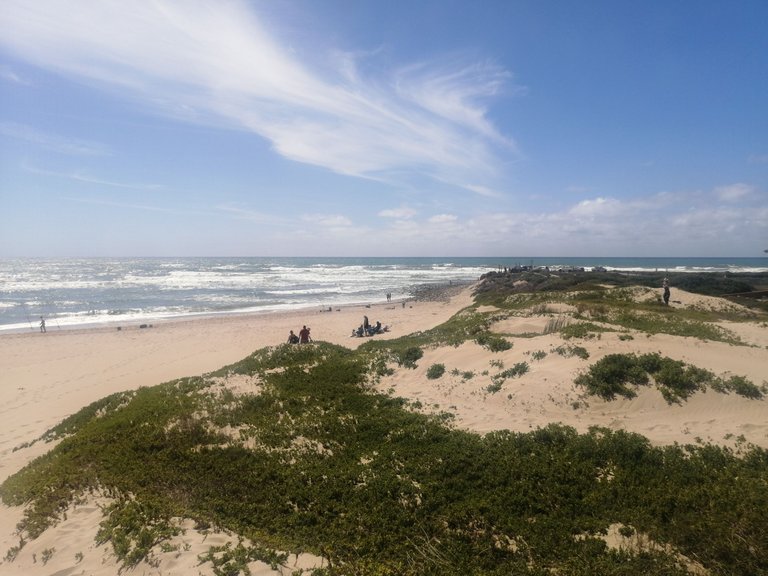 Let me back track again to the housing part, just take a look at these houses that are built over here! I mean doesn't this give a Greek like feeling? As if you are standing somewhere on a beach in Greece? The style just adds to the relaxing environment and that is after all the one thing we seek the most, to be relaxed and at peace where we are in life. This would only add to that comforting feeling even more.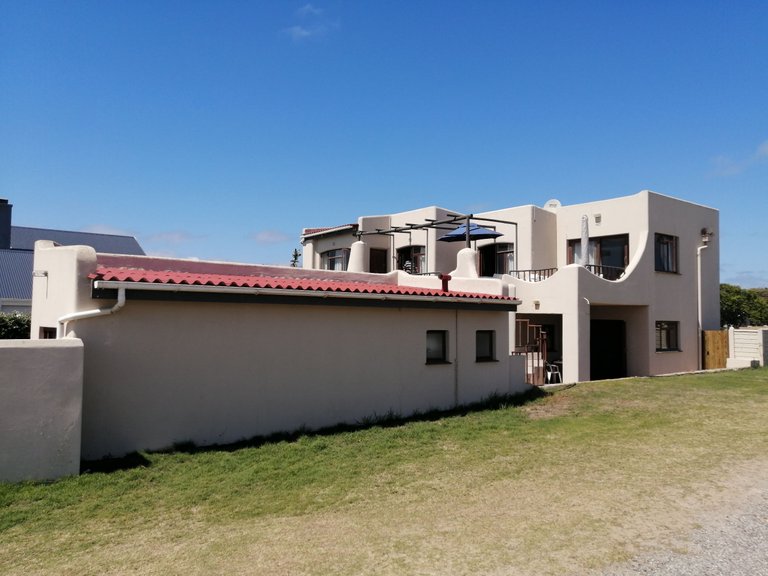 The Up's And Down's Of The Winding Path
The white sandy beach wasn't the only thing worth staring at!
There is also a river running into the ocean at this spot, of-course all rivers eventually lead to an ocean or lead into the ocean at some point but it's not quite something that I've ever seen before. Unfortunately it's not one of those brown water mixing with the beautifull blue of the ocean situations.
Sad I know.
What I loved about it was the little hidden pathway between the bushes that lead to the river... Oh and believe me once we got to the river it was clear that the path way wasn't as hidden as I thought it was. There was almost four times the amount of people at the river side then there was at the actual beach... Which was a tad weird for me but thinking about it, it makes sense especially if you have young kids and well the ocean isn't always the best option then is it. A river is a little bit more calm and this one was especially calm.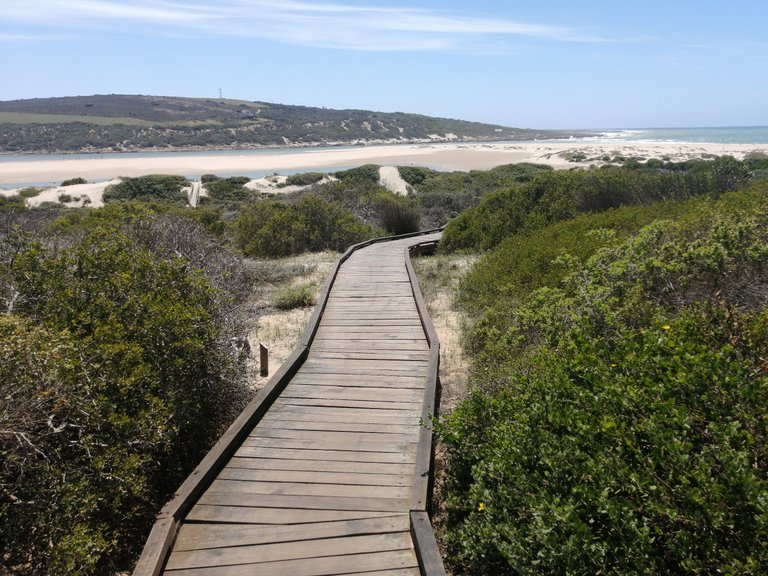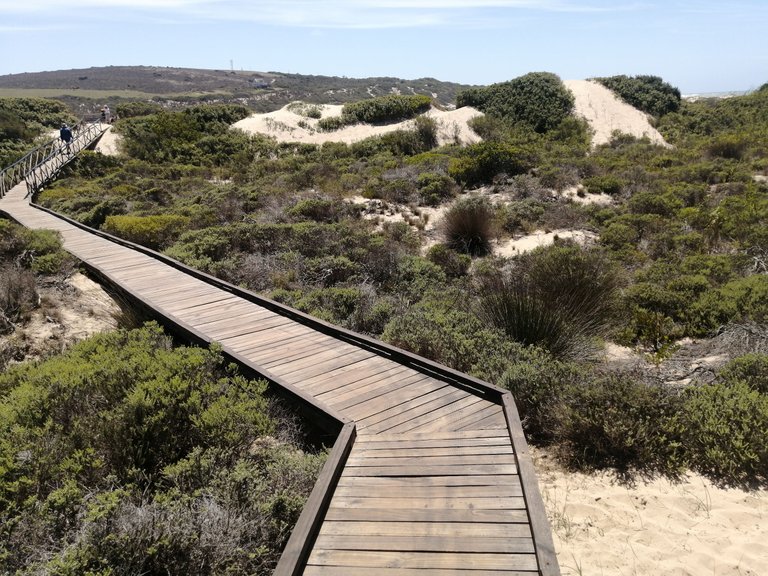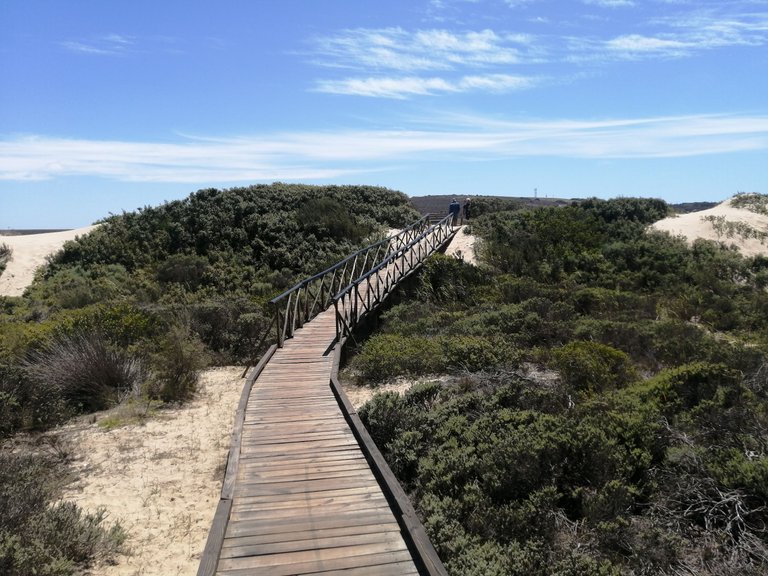 In The Eye Of The Beholder
The big thing about Fransmanshoek is the fishing.
This is one of the spots where the locals come to fish, I think most of the locals are not in the best of situations regarding finances and most of them come fishing in order to provide some sort of nutrition for their families. Which is a great idea to say the least. Living off the land now would surely make you self sustainable if anything should go sideways at some point in our society.
But this is merely the edge of that fishing "gold" mine.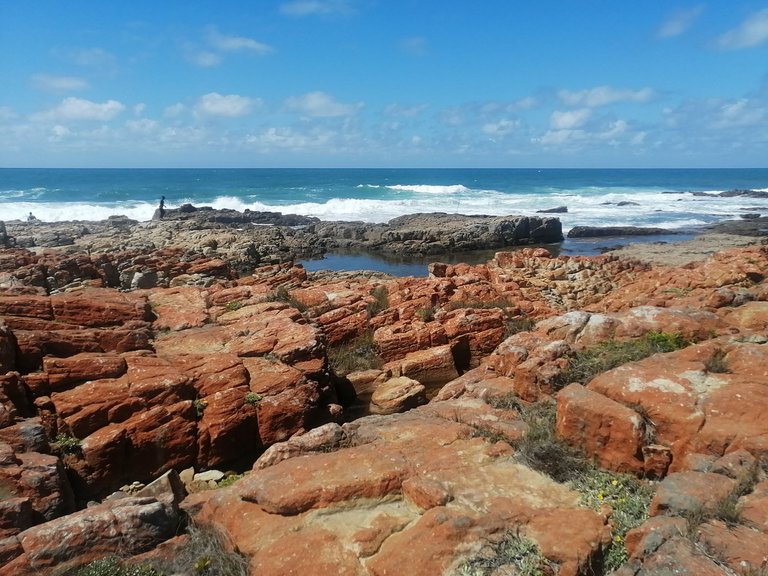 As for myself I found some sort of fascination in the rock beds. I don't know why but it looked insanely beautiful being able to witness it, I think what added a lot to the beauty was the constant crashing off the waves against the rocks.
Again a sort of serene feeling even though nothing about it was actually serene and peacefull but it was how it was intended to be... the beautifull buzz of nature instead of the constant buzzing of traffic in ones ears!
I know most wont find this attractive or beautiful in any manner at all! But as they say "Beauty is in the eye of the beholder."
And here I am beholding!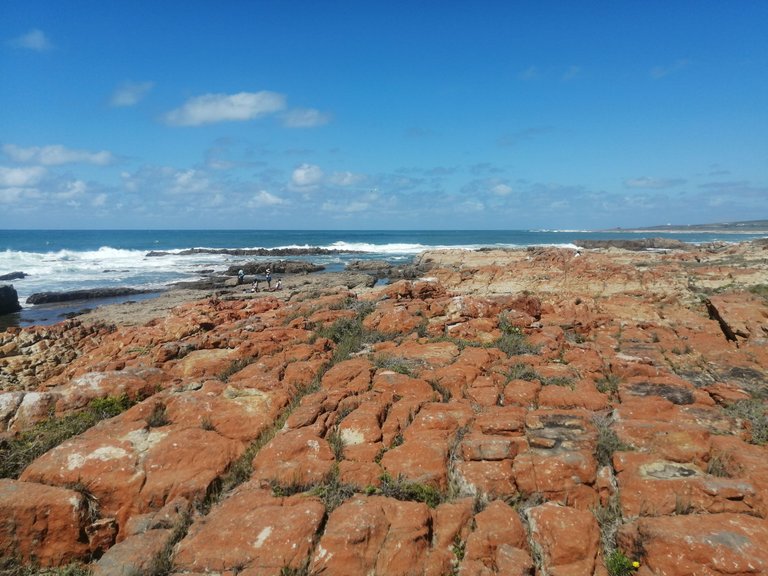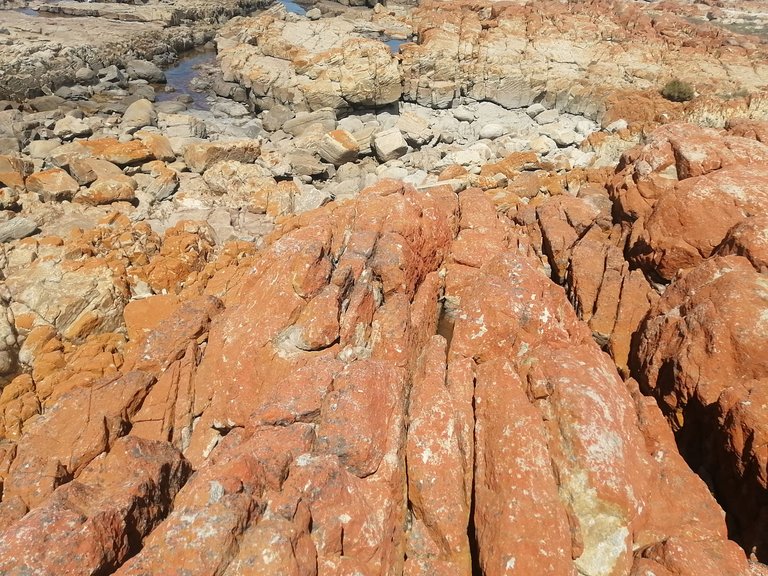 Some family members enjoying the water while the husbands are fishing away!
To be honest I would be too scared to get into the water over here, since I'm not a local I have no idea as to how the tides work and what they do when the tide pushes up, of-course the locals do and they know what to expect.
Besides that I think I'm more worried about some shark munching on my foot while I'm being hit by waves! That won't be fun at all right.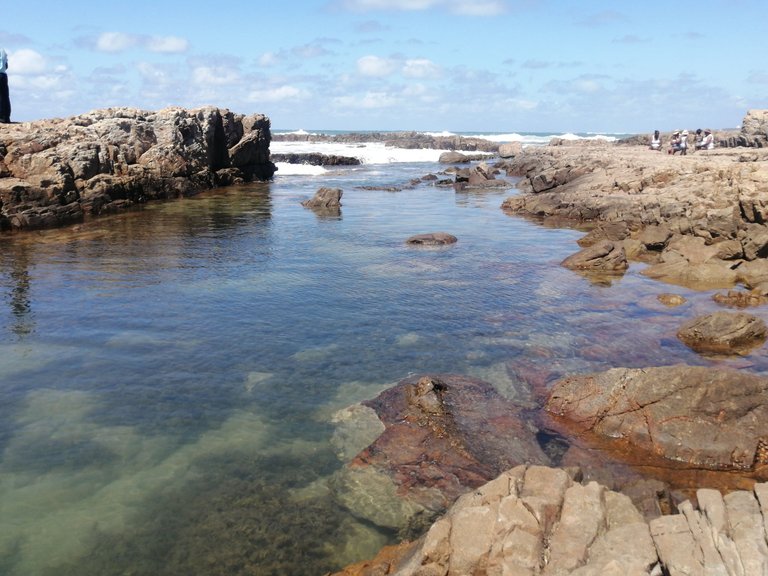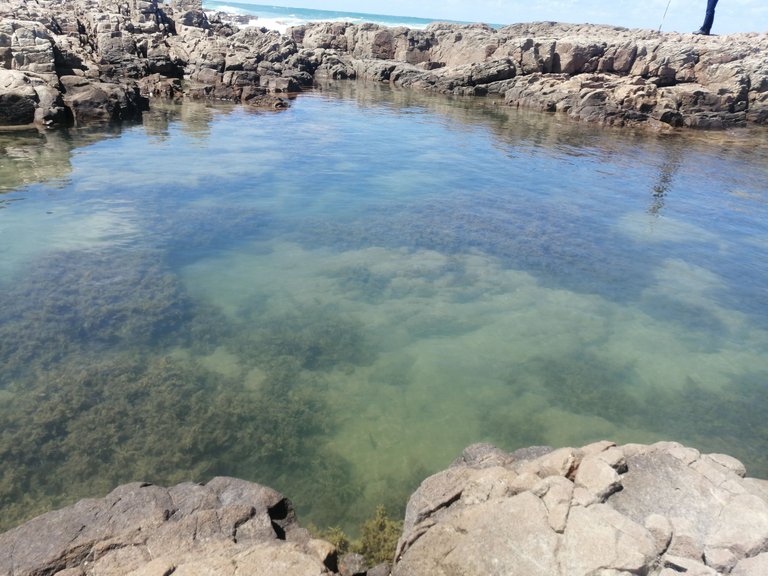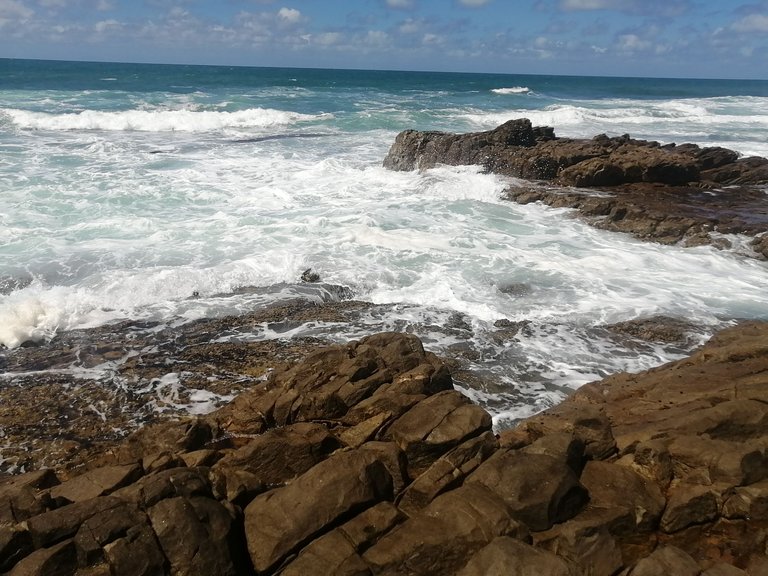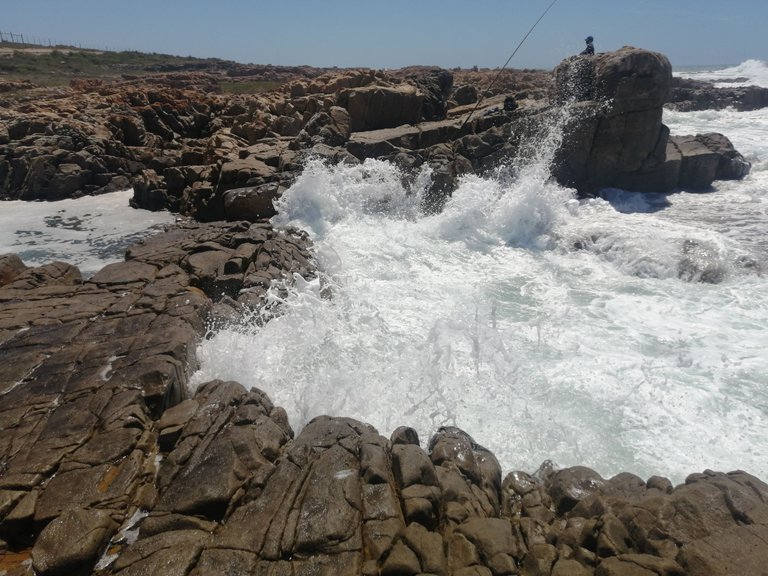 Arriving At Fransmanshoek
We finally arrived at our original set destination and this is where things got especially beautifull!
It was again odd, you can't just drive straight in you need to fill in some forms and what not. I don't exactly know why but we also didn't have the time nor the patience to read through them, I suppose it has something to do with the cliffs and falling off from them. 😅 I don't know this is just a wild guess.
The very first thing besides the incredible views was this little stone house. With me being a big lover of everything ancient like stories from the Viking days and all that. Well needless to say I imagined some Vikings living up here all snugged up and cozy feasting on fish!
Meh perhaps I am sometimes too imaginative, people often ask me how I even get to my conclusions. Well a simple answer to that is I myself don't even know!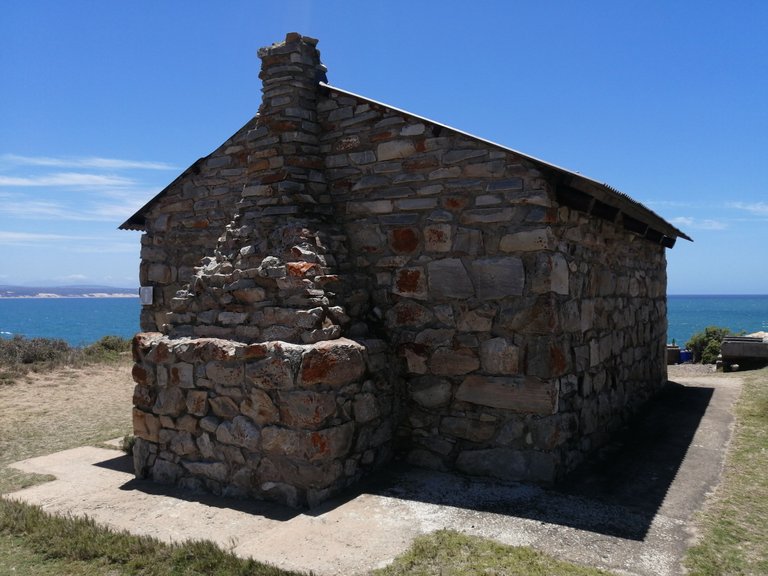 Here are a few photos taken from above the cliffs.
Enjoy.
The thing is Fransmanshoek is actually a giant cliff stretching out above the ocean, now it doesn't really look like it is that high in the photos but it's hella high.
The first thing I did when I got out of the car was going to the highest point of the highest cliff, even though I am afraid of heights it didn't seem to bother me at all the view was simply too beautifull to squander over a petty fear for heights!
On my way up the cliffs I took a photo of that house in the picture above!
Now I don't have something to say with every photo I added into this post but I added a bunch of unnecessary photos that looks like doubles but when I come across a post where the views are incredibly beautifull I want more and more and more photos I don't want them to ever stop. Now I don't know if anyone would appreciate this but I know one day when looking back on these I would be very glad that I in-fact did add all of the photos I had available!
So bare with me as you scroll through a whole bunch of photos because I am really trying to let that beauty of the view come out!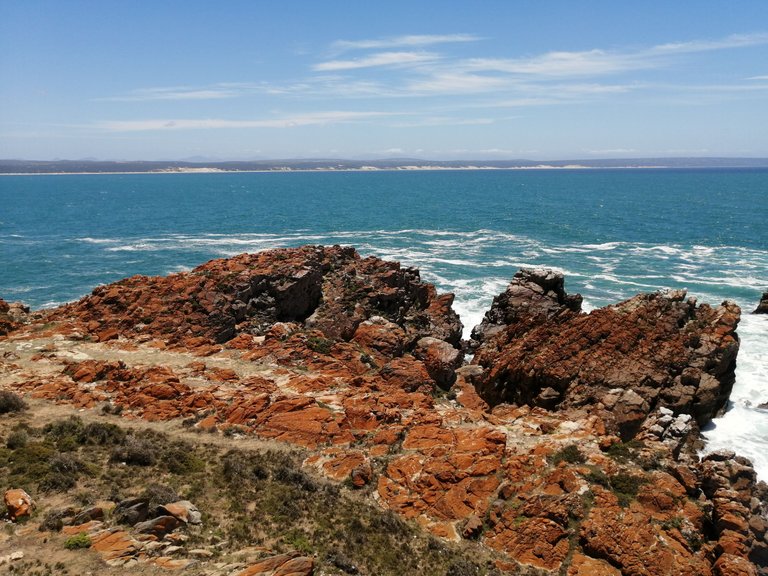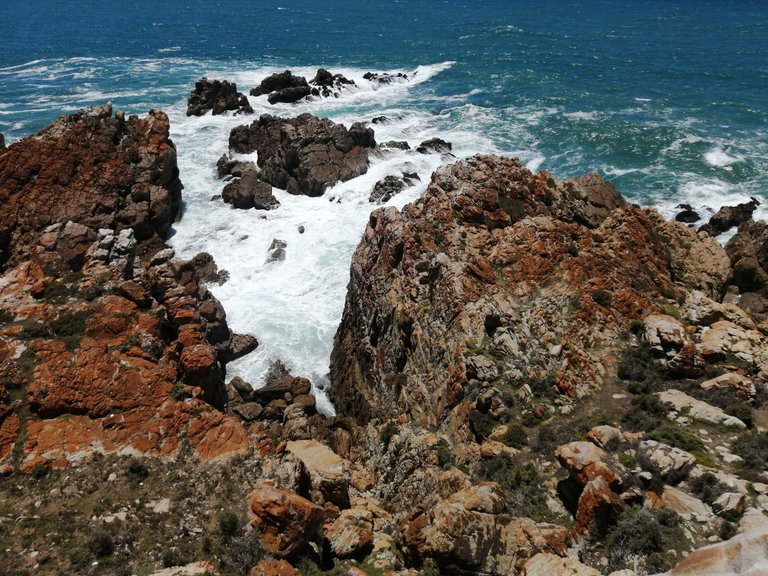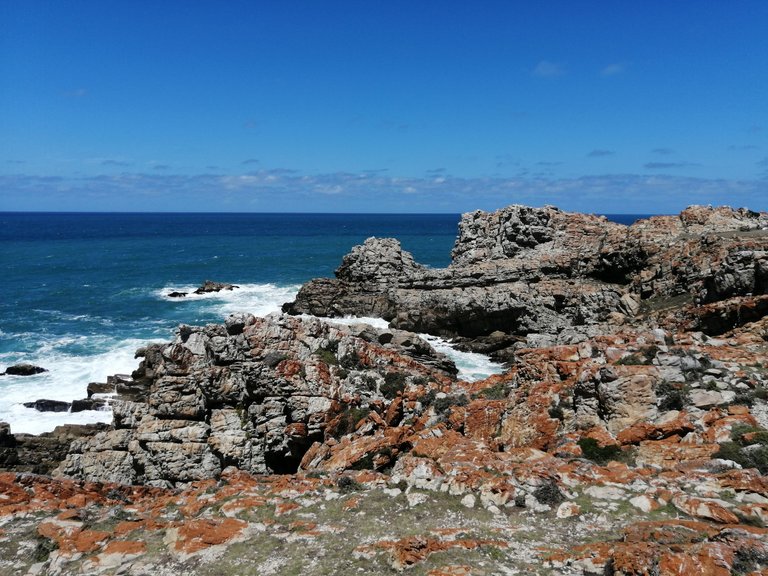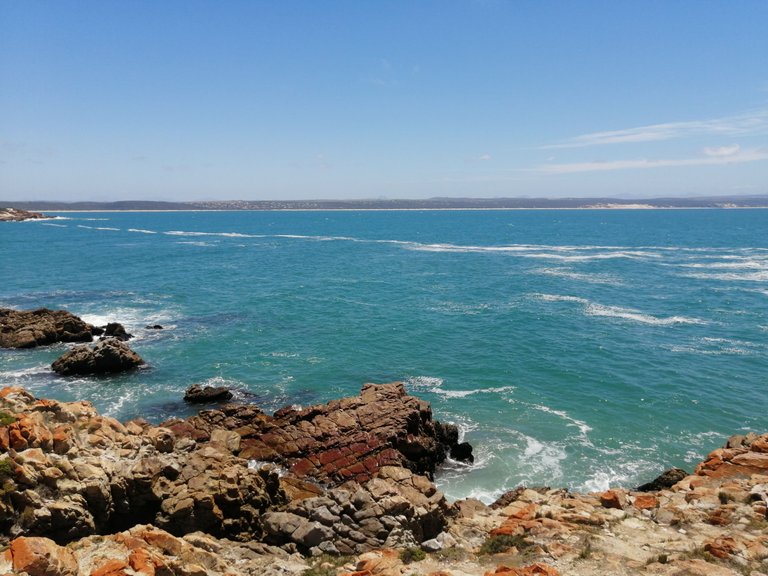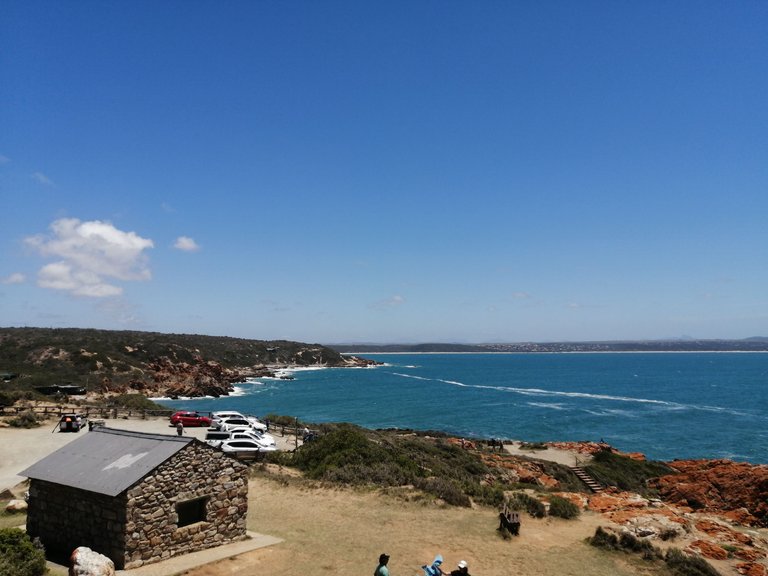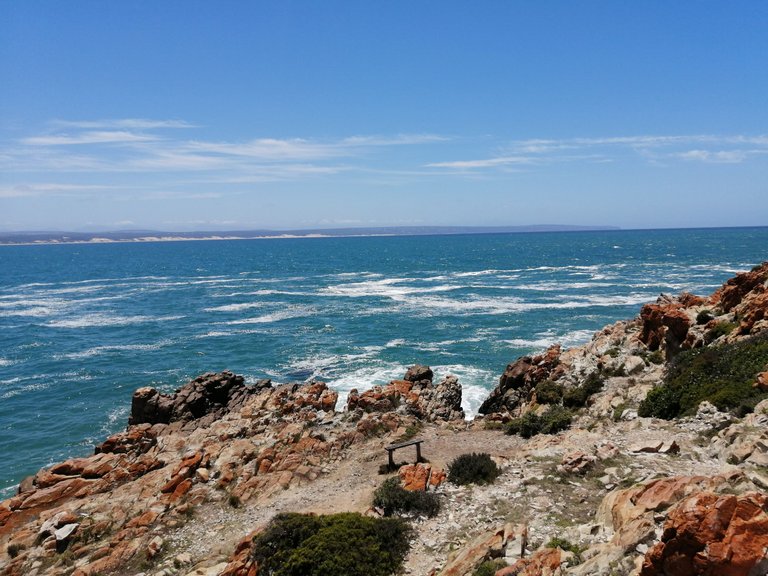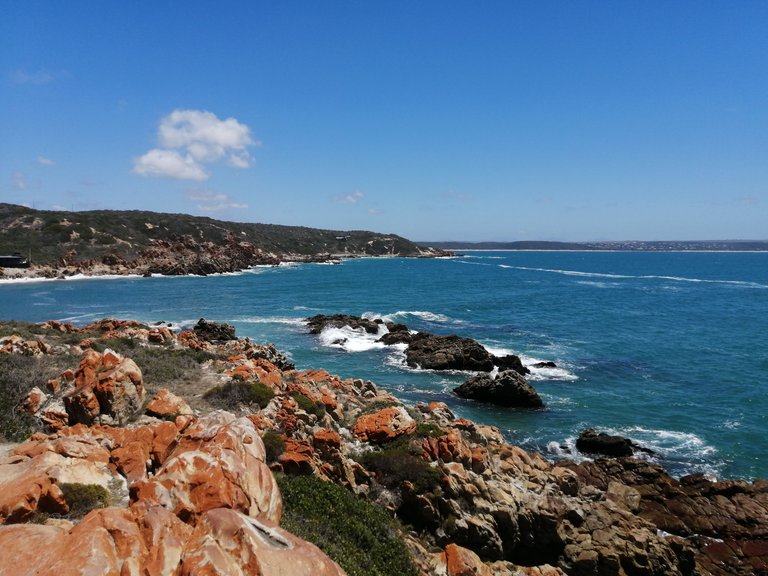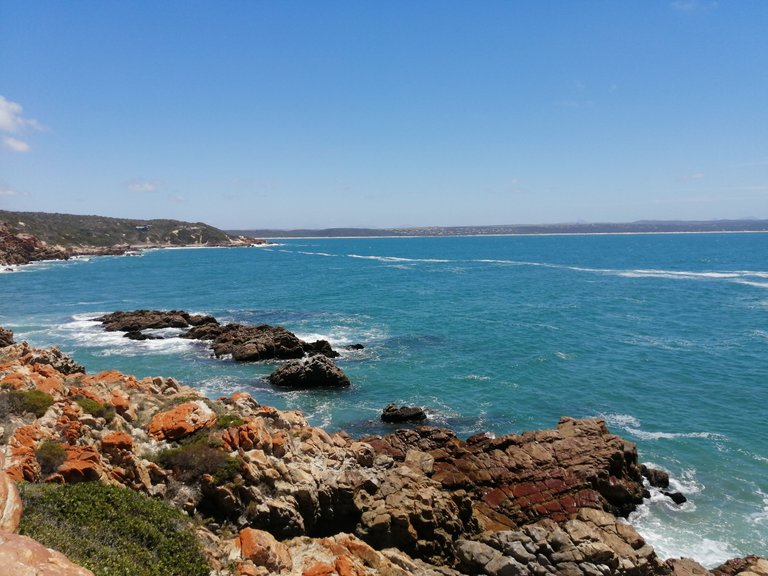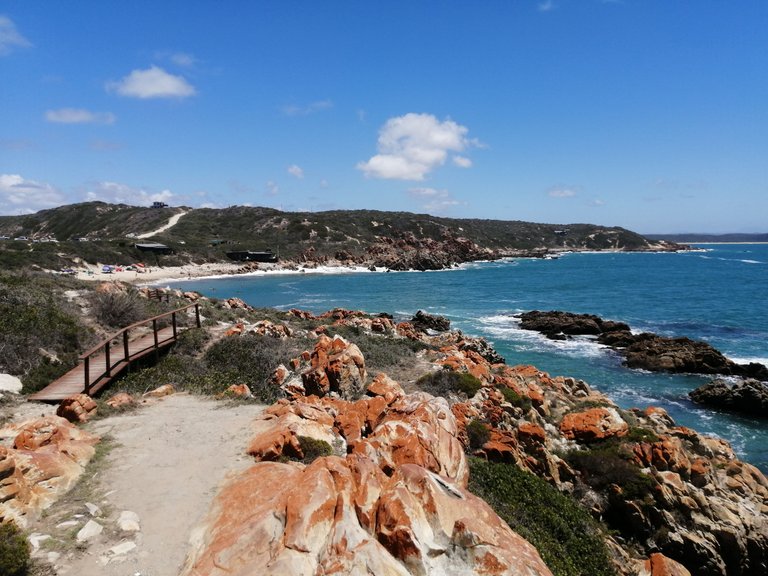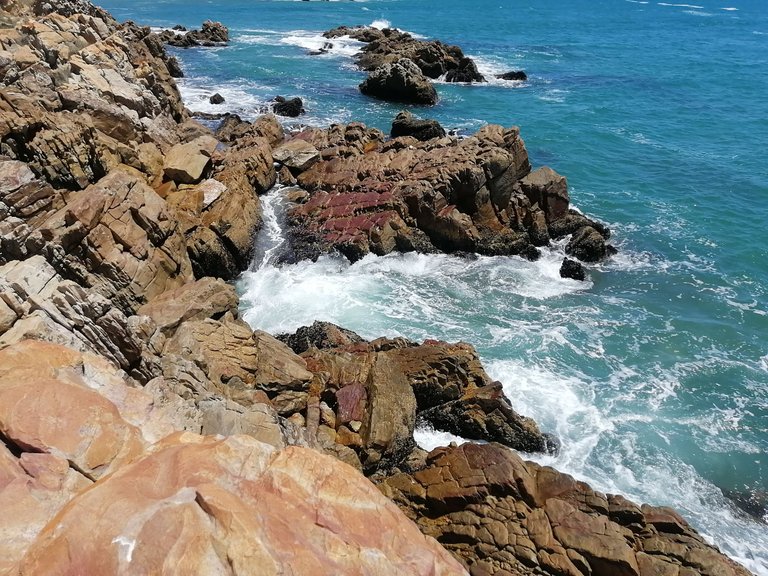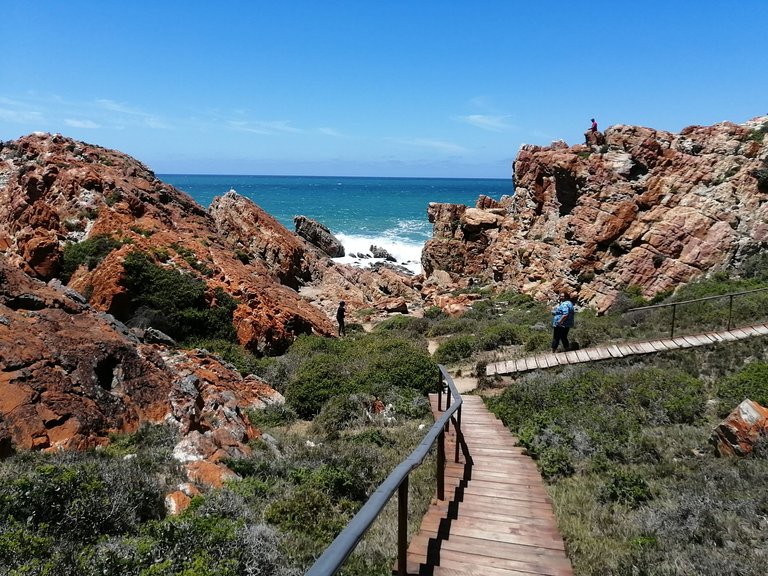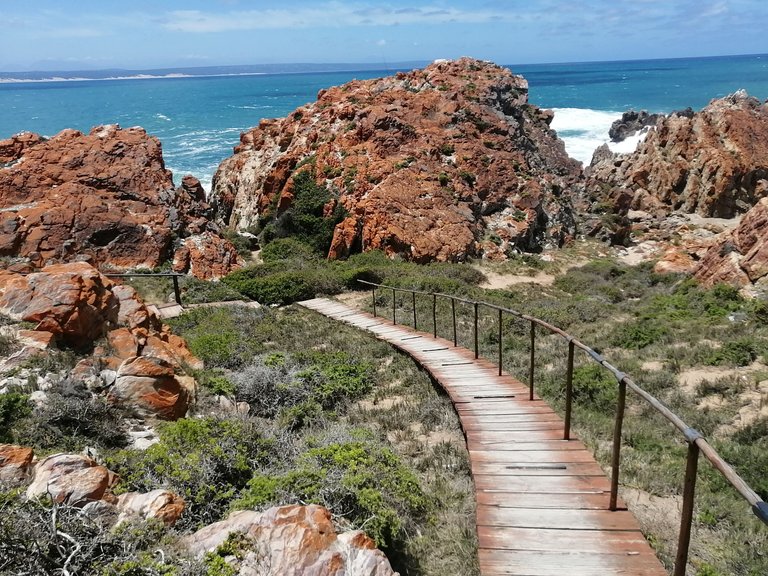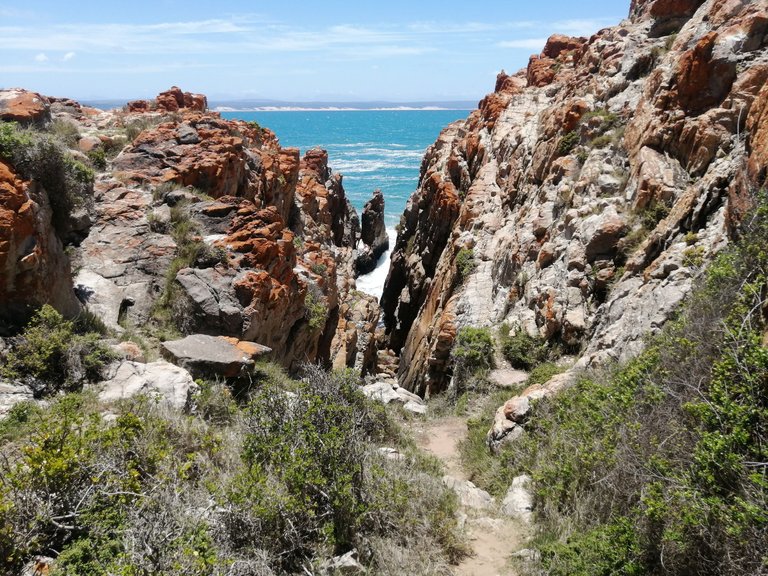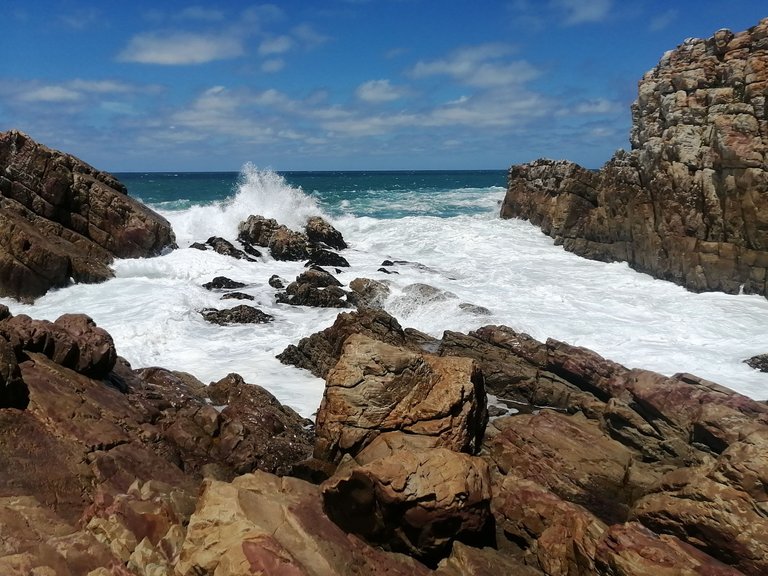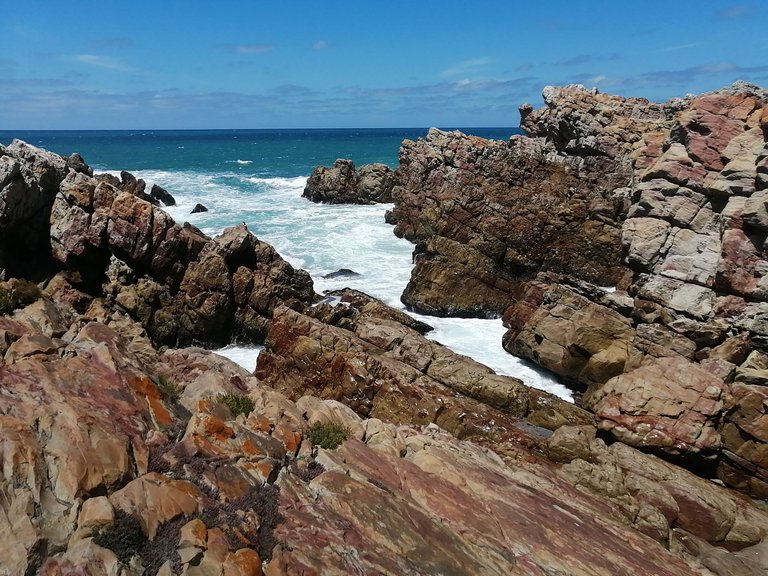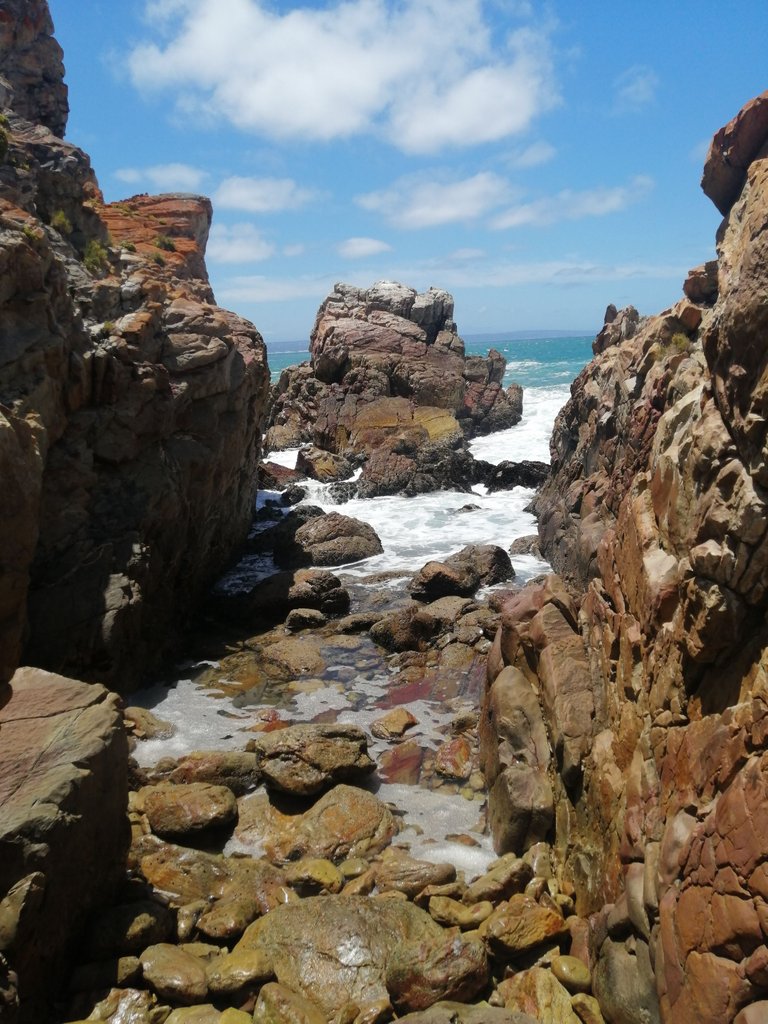 It was me, the Betty and her parents that went out to Fransmanshoek and if I can be totally honest I think they got bored long before us. We sat up there for a very long time enjoying the views and the sound of the waves crashing against the rocks.
The thing I am most happy for in life is finding my other half and having that other half of me also having a deep love for nature and especially the views that nature can offer!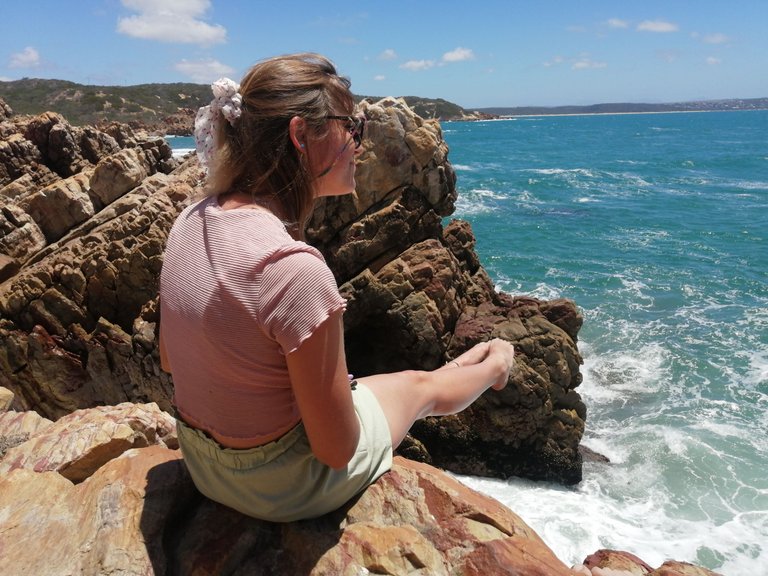 Eventually we had to go back, it was getting a tad bit late and none of us have eaten yet! We left the house very early so that we can avoid the most of the heat, so when the heat finally came we were all stuffed with the beautiful views! Now we can make a plan to stuff our tummies!
But not before I got a nice picture of the Betty!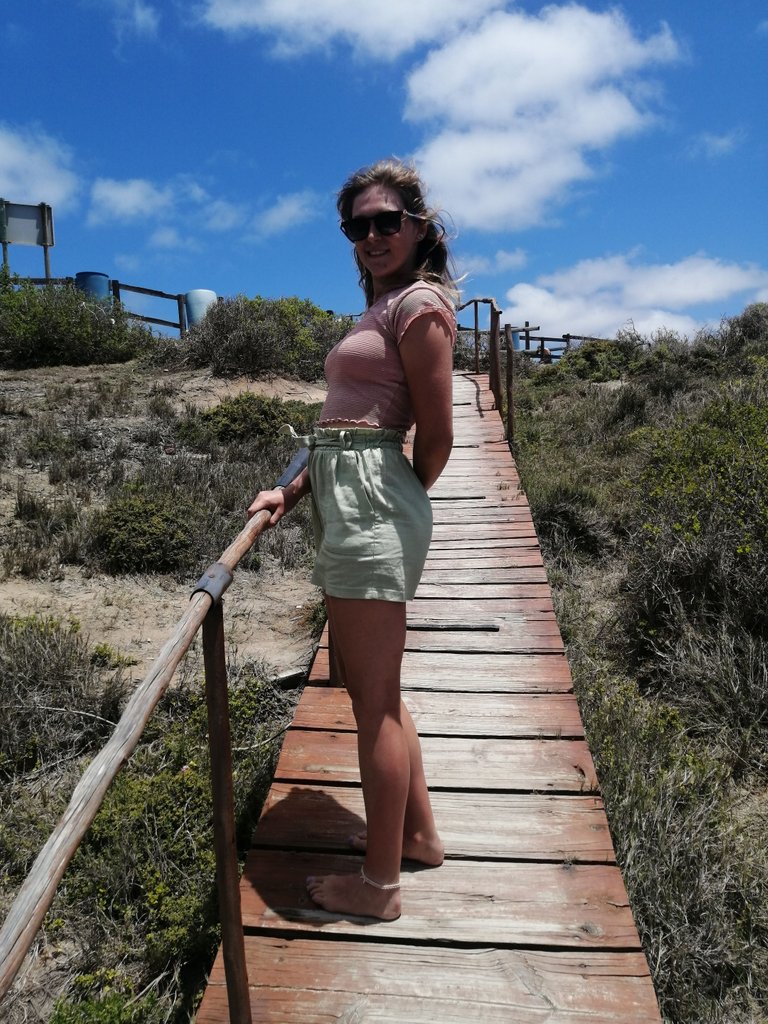 On our way to Fransmanshoek we drove by what seemed to be a restaurant in the middle of nowhere, so we knew exactly where we wanted to go eat when we were all done with the adventures!
It was without a doubt a very appealing to the eye kind of place! It felt very homey in a way.
BUT
The downside was they told us that they were full when they were clearly not there was about five tables open and it was clear that they wasn't booked. They also used the excuse of saying that loadshedding was about to happen but that wouldn't affect us in getting something to drink.
I was more than upset but at-least that wasn't the only option to go get something to eat! It's a holiday goers location and of-course places as such are stacked with places to eat at and well the other restaurants had no problem taking our hard cold cash.
Laughs Laughs.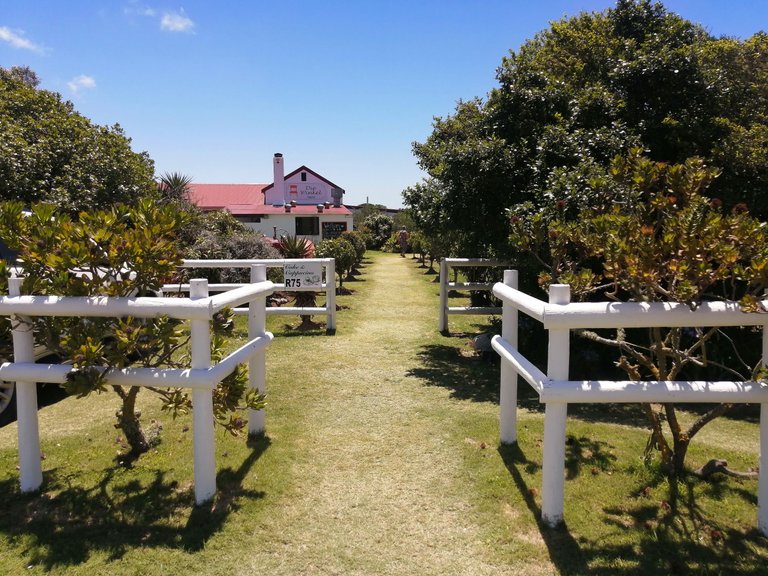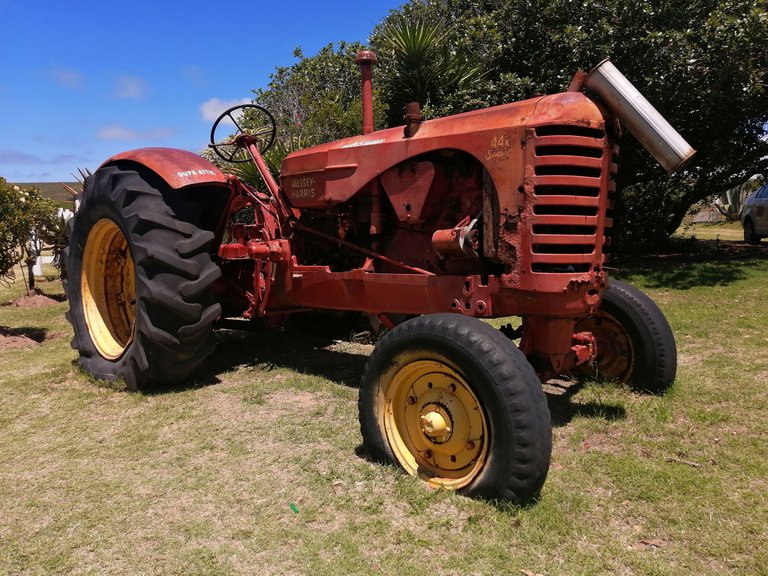 After getting home we searched for a local restaurant where we could fill our appetite! What better place to do so than Vikings. Vikings is strangely enough well known for their pizzas!
I think it is kind of ironic that I've seen so many things Viking related in one day or well most I added the viking scenario in my head but dayum this place is well worth for another visit!
I didn't get a picture of the inside of the restaurant but it felt like I was taking steps back in time from the moment I passed through the doors! It was aesthetically pleasing to say the least, it felt like a real viking camp.
In all honesty I am glad the other restaurant sort of rejected us because if not I would not have been able to be introduced to the craft beer "Devils Peak."
Yes this might sound weird I know but it had some sort of litchi after taste, or a sweet after taste! AHHHH I should get me another one of those real soon!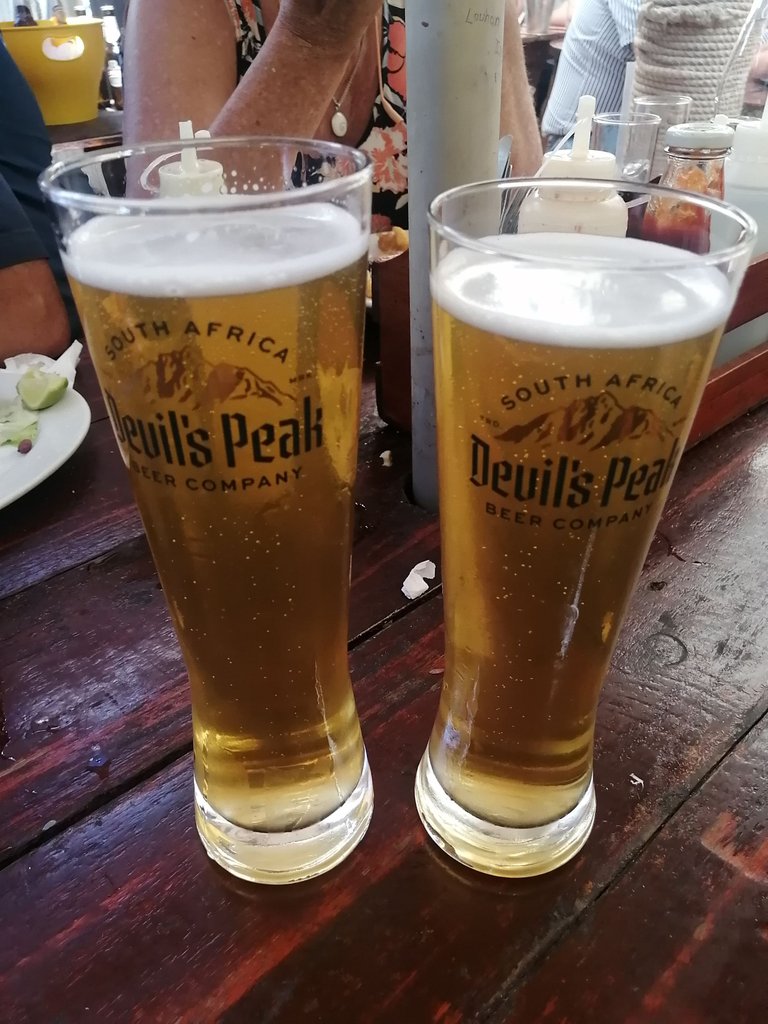 Apparently this is a thing, I don't know what it's called but they had a huge firepit in the middle of the seating area where you can actually see how they are making or grilling your food. It felt amazing and different in so many ways! This is probably not new to most people but where I'm from in my town we don't have such "Fancy and cool" restaurants. 🤣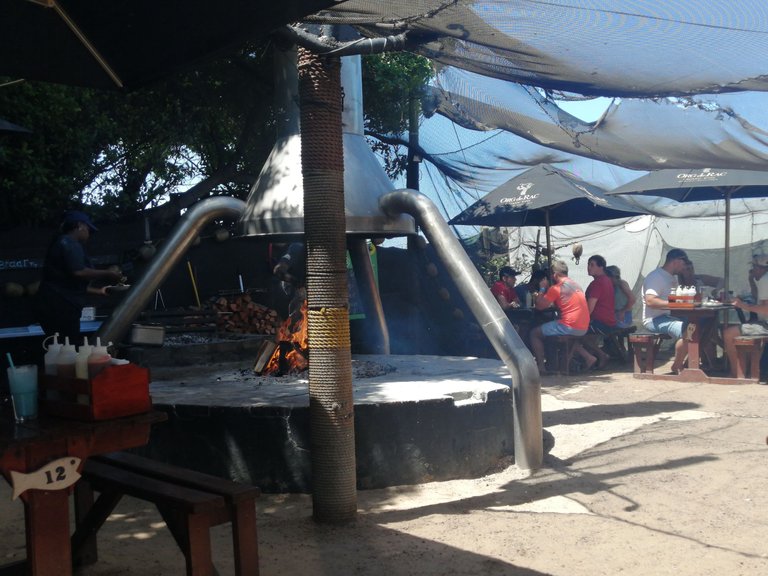 They really did some huge effort in portraying the Viking like things.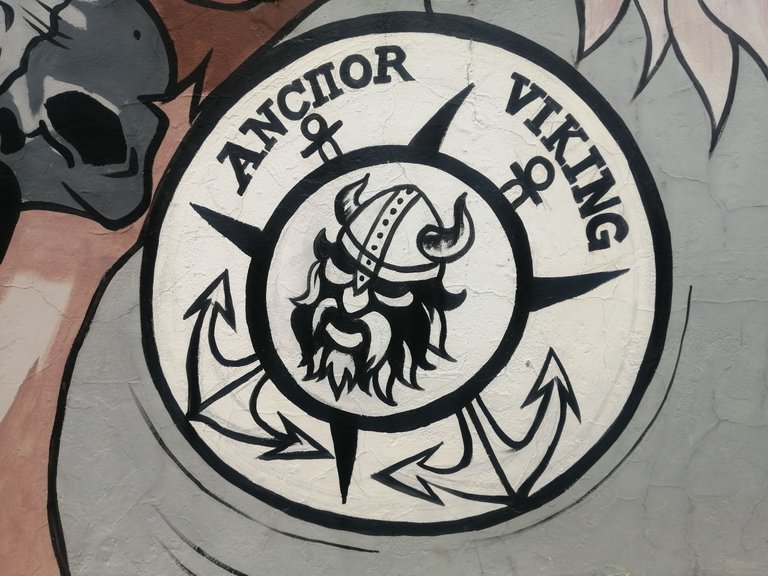 They even had a old discarded boat which they converted into a play ground for the kids, how original is that! Unfortunately I didn't get any photos of the playing ground itself because well I think questions would be asked if I went into the kiddies playground and just start taking photos!
But I was able to snap a shot from the outside.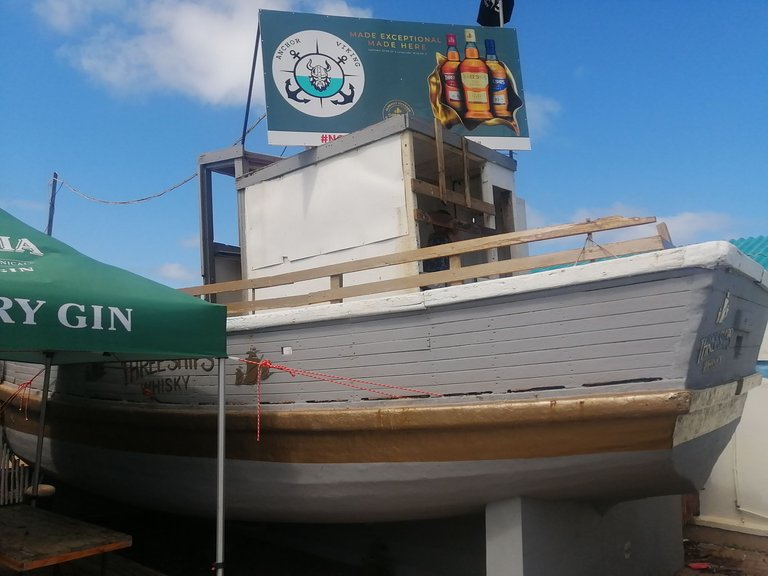 The location of this place is actually spot on, right next to the ocean side! The birth place and thriving place of any viking clan!
I know highly irrelevant but OKAAAYYYY.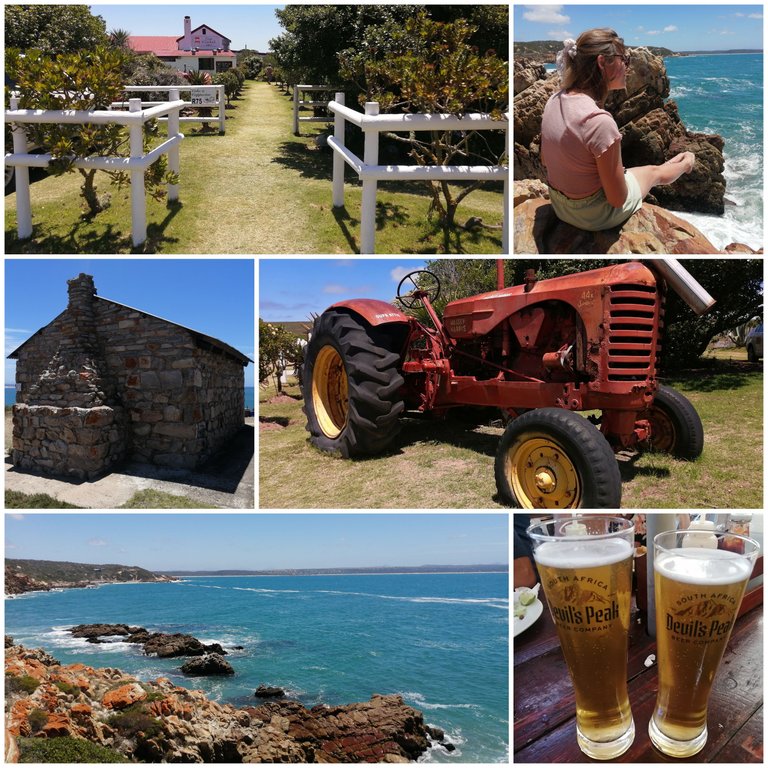 This is part of a series based adventure, in case you missed some of the previous posts give them a quick scroll through.
---
---