Facing The Legion Of Scale And Fire
The world of fiction, such a nice place to be and easy to get lost in. Especially for me. Ever since I was a little kiddo I always loved anything and everything war related.
Thinking about it now it's probably a hectic thing, can you imagine a 10 year old watching the movie Gladiator or The Patriot movies that are filled with bloody scenes. Well I like to think I turned out great.
Laughs
I'd say my wild warring imagination stemmed from watching all of these action packed films. My most favourite when I was a kiddo would have for sure been The Lord Of The Rings. However I was never allowed to watch it, but as a young kid I always had a plan or a trick up the sleeve.😅
Anything fiction or science fiction related still tickles my fancy. So here are a few dragons from an AI generator.
As always the first one of the bunch is obviously my favourite, I do love the horns on the one to the right. It looks beastly and epic, charging head on into the action.
Although I have to say not all of them came out perfect, but I can easily watch past flaws and such. No one ever really gives it much attention, the bright colours and how busy the pictures are really hides away most of the flaws.
The prompts I used for these artworks created on MidJourney was Dragons fighting men, burning fields, playing at war.
The Duo Of Destruction.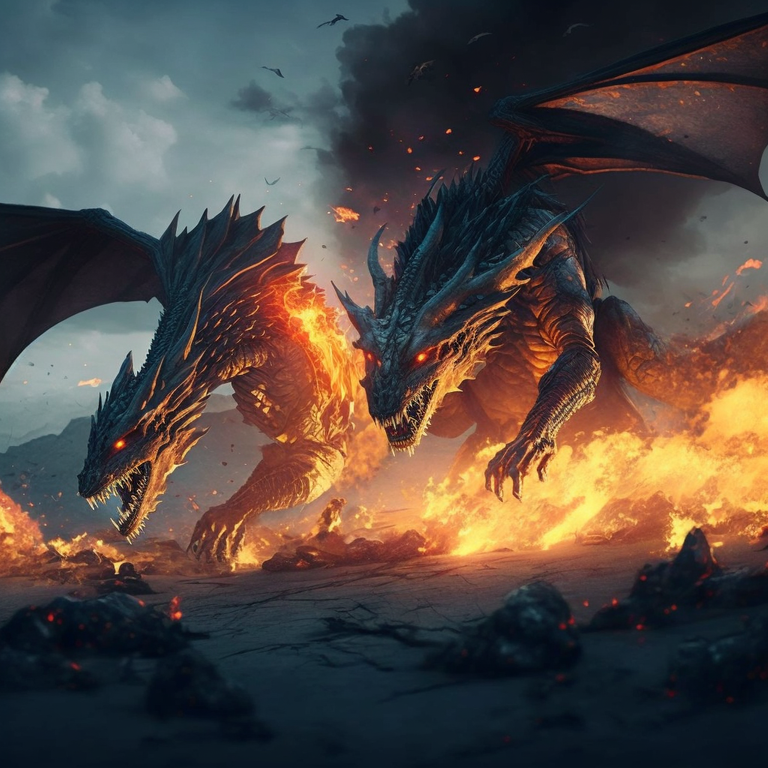 The Lone Warrior's Last Stand.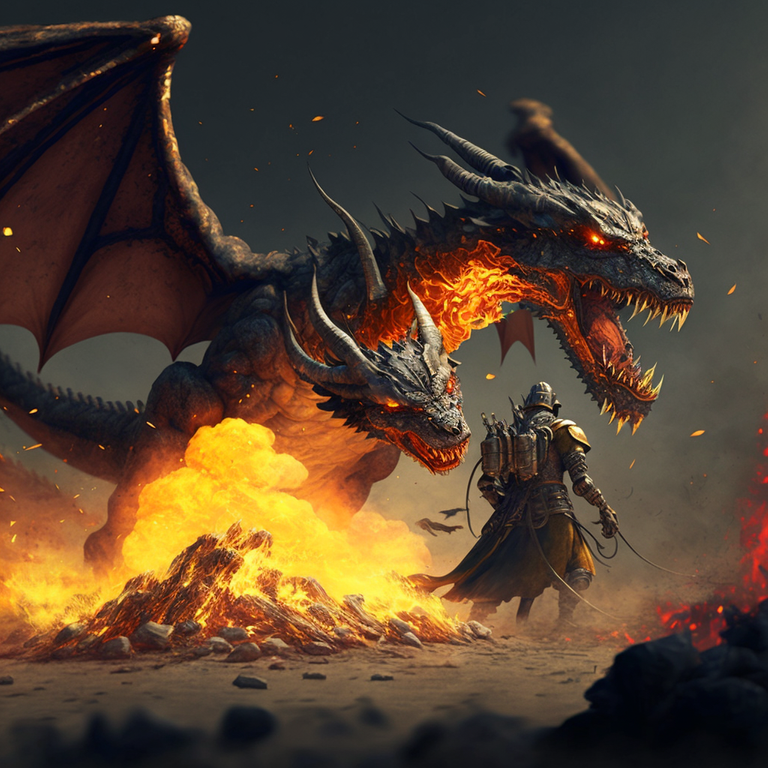 The King Of Fire.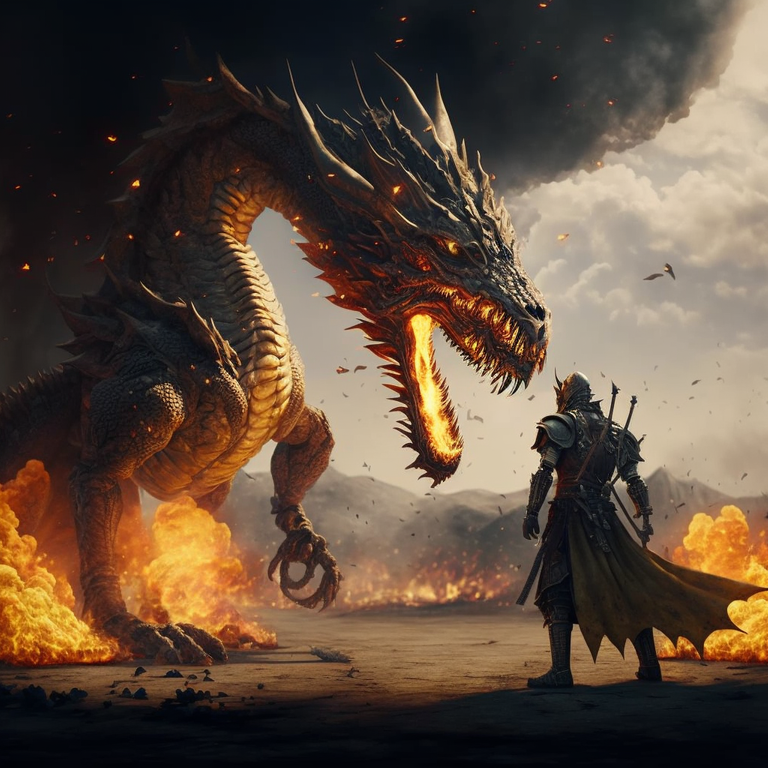 The Rulers Of The Fire Gods.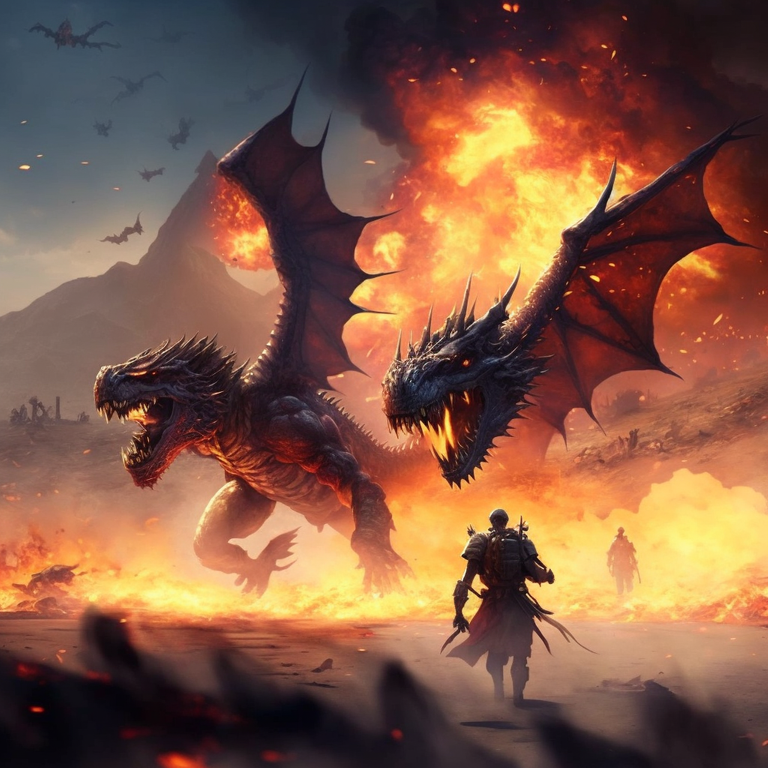 Well I did say I fancy anything fiction related and when it comes to apocalyptic worlds I'd say those would be on top of my list of imaginative stuff.
This mainly stemmed from end of the world movies along with apocalyptic games and anything zombie related.
If you really sit back in think about these things, it's not far from the truth... Okay I know all those oddly weird creatures well that's far from the truth. But imagine the world ending? It can happen tomorrow, or the day after.
All we need is a slight movement in the wrong directions of the world markets to send everyone into a ballistic freak and then the riots will come, city's will burn and death would be the norm of the day, almost like it was less than a hundred years ago, just less civil.
We are in such a fragile state, yet nobody's notices jack shit.
Imagine this scenario, what if the supply of fuel and energy in the world suddenly dropped by 50% or even more.
Tick Tick, Boom.
The Aftermath of War.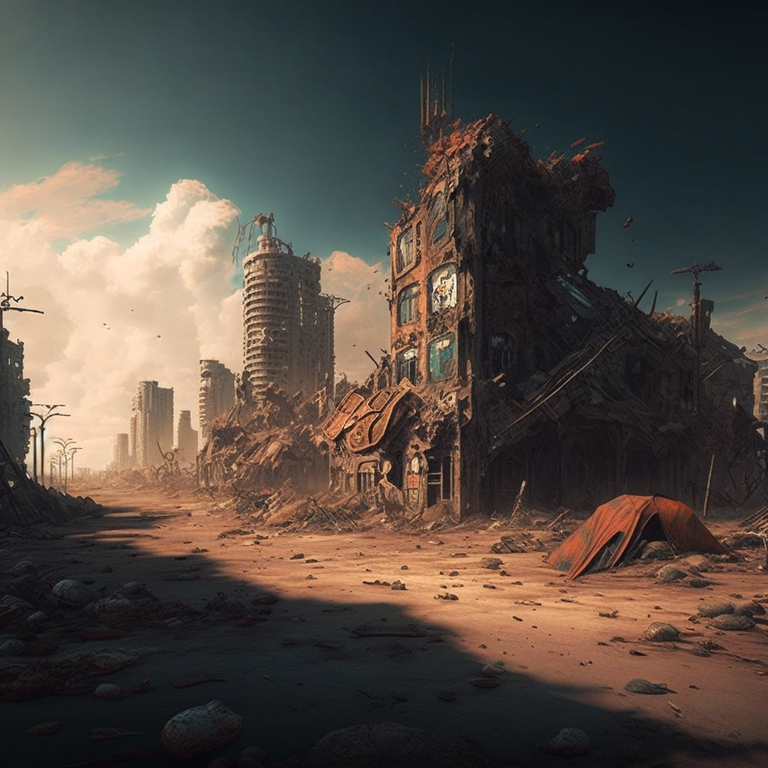 The Sentinels Taking Over Earth.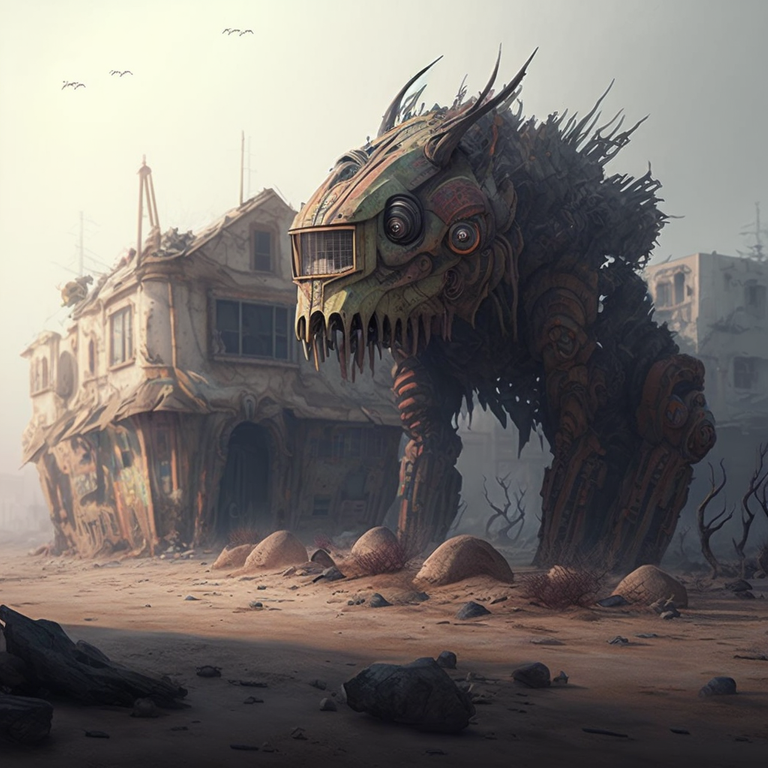 Giving In To What Is.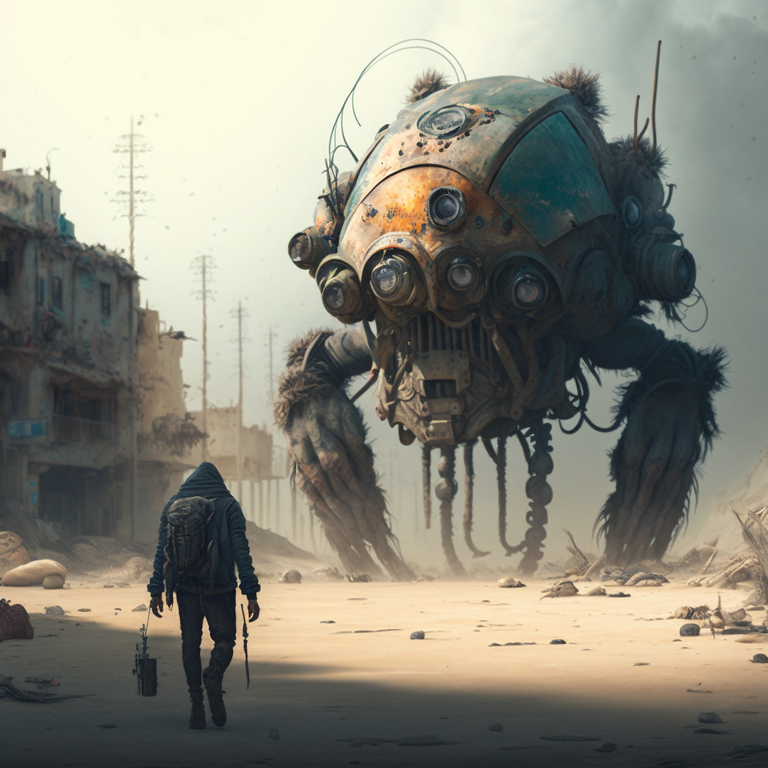 All Artworks created on MidJourney.
---
Dated 01/02/2023

To everyone who made it this far into my post Thank you for the read and the support.
If you found this entertaining or educational please consider a re-blog and up-vote.
Most of all please leave a input in the comments below, whether is good or bad critic I would like to know, whether its your opinion or your way of doing things in a different manner I would like.



Connecting the people of #HIVE across South Africa. #hive
---
---