My Application to Newbies Initiative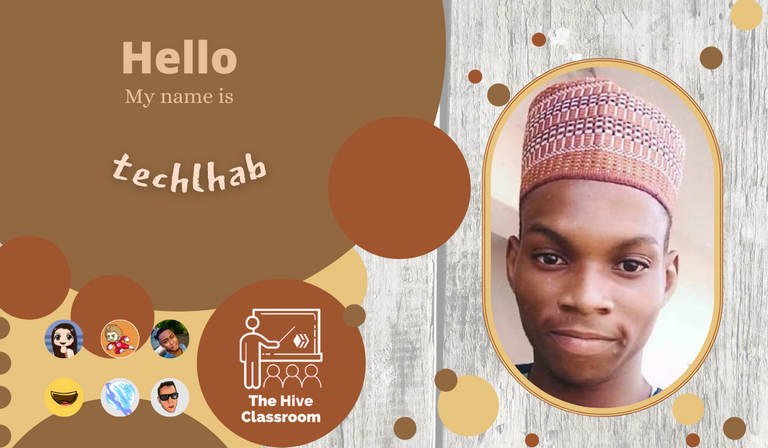 Hi, this is my official application post to the @newbies-hive initiative. I give my sincere appreciation to the entire @newbies-hive initiative team, @projectmamabg, @starstrings01, @aliento, and @eddiespino for their great work, impacts, efforts, and love for newbies like me on Hive.
If u are interested in knowing more about this newbies initiative kindly follow this link or checkout @starstrings01 post regarding the newbies initiative through this link.
---
MY CURRENT HIVE REPUTATION & HIVE POWER
---
Among the requirements that must be met or certified to qualify for the Newbies Initiative is not having more than 65.00 reputations and having less than 500 Hive Power.
My current reputation and hive power is:
HIVE REPUTATION: 53
HIVE POWER: 17.358HP (20.038HP)
---
MY PURPOSE FOR JOINING THE NEWBIES INITIATIVE
---
The purpose of Newbies Initiative by @newbie-hive is as follow:
This is a program to train new users/accounts so they can have a better understanding of the capabilities of the Hive Blockchain as well as those who have not been able to develop well enough so far.
You'll get to know new authors, communities, and initiatives. Finally by completing tasks, commenting, posting, upvoting, and making transfers Newbies will beat at least part of Hive's learning curve and will be ready to grow as Hivers and become part of this thriving community.
The purpose of me joining this initiative is to benefit from its purpose of creation that is having a better understanding of the capabilities of the Hive Blockchain, getting to meet and know more people, sharing resources, and putting my best in promoting, helping others, and developing the Hive Blockchain.
And also benefiting from other opportunities that come with being part of the newbies initiative.
---
TOPICS I LIKE TO WRITE ABOUT
---
The major topics I love writing and creating posts about are:
Digital Contents
Technology Advancement
My personal works and projects
Technical Write-ups
AI (Artificial Intelligence)
Robotics
Programming
Software Development
Others include:
Once again, I would like to thank @starstrings01, @projectmamabg, @aliento, and other curators and team members of the Initiative for coming up with this great initiative.
Thanks for reading 🤝. Don't forget the like ♥️, comment ✍️, and share.
---
---