Rising Star Journal #60: Its Monday Blues Power LEVELING!!!
LETS PLAY RISING STAR


risingstargame.com
Hello everyone! How was your weekend? First of all I want to say Thank you to Jux for the awesome live stream last night and @stickupboys for the PIZZA!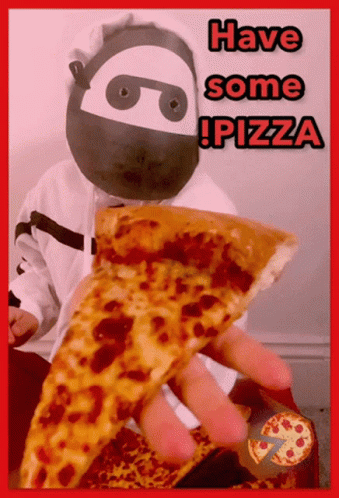 I was already nodding (3.15am at my place) at the start of the live stream but then, suddenly I saw this.

And this

They sure know how to make me stays awake :O haha
I am having so much fun last night during the Radio Evolve Live Stream!
I think last night was the ATH for people joining the livestream and discord during this past few weeks.
I remember the wheel of names having less visible name on it because of the audience name was all over the wheel last night, IT WAS SO AWESOME!! I cant wait for the next Radio Evolve session this weekend.
Now for my Progress in @risingstargame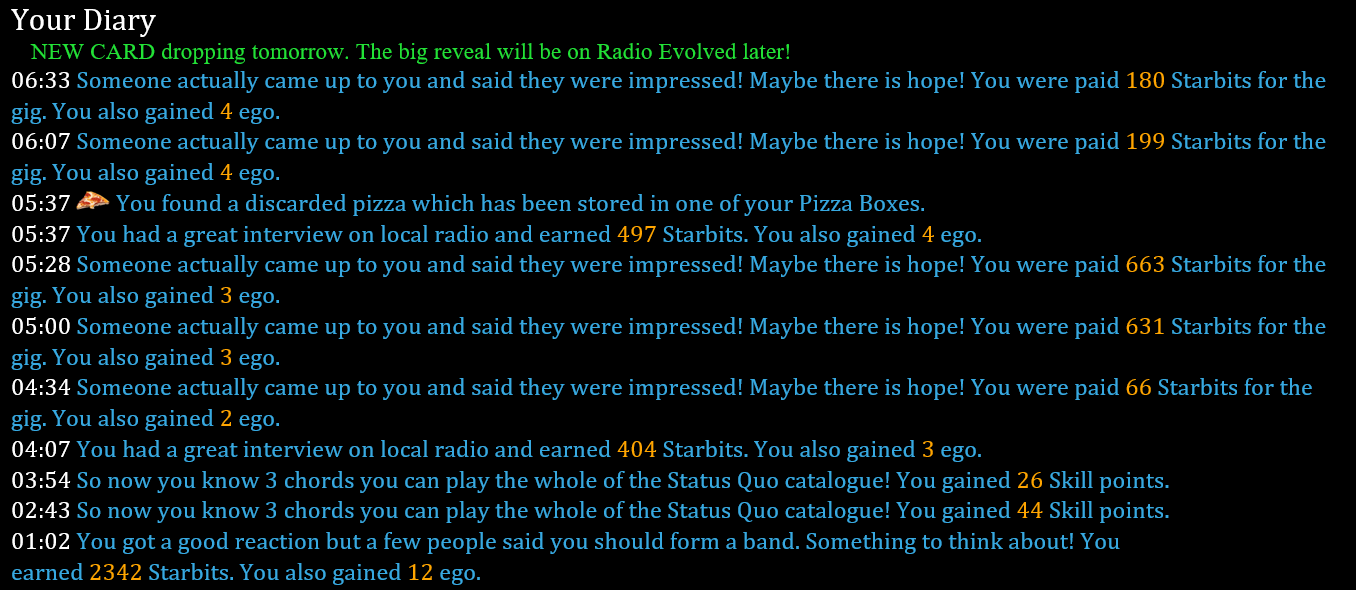 My current achievement:
Total mission = 1887 / 2000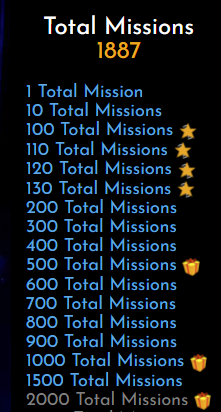 Home Town
Illegal Busking = 425
Open Mic Night = 195
Mid Week Support = 141
Licensed Busking = 19
Midweek Headline Slot = 46
Saturday Support = 8
Saturday Headline = 33
Local Gig Circuit
Radio Interview = 354
Radio Studio Session = 15
Shopping Mall Performance = 227
Record A Demo = 23
Local Festival Acoustic Tent = 23
Local Mini Tour Support = 23
Left 113 mission to go to 2000 total mission!
Below are my current rank as for today.



Highest Rank: #122
My current rank went down to #130 from previous rank #129.
My current card collections :


Common People cards:
29/38 : 76% Obtained (+0%)
Rare People Cards:
38/53 : 72% Obtained (+0%)
Epic People Cards:
4/16 : 25% Obtained (+0%)
No new cards obtained today.
And that is for today's progress at Rising Star Game
Keep on ROCKING!! and HIVE ON!!
Current Market (STARPRO)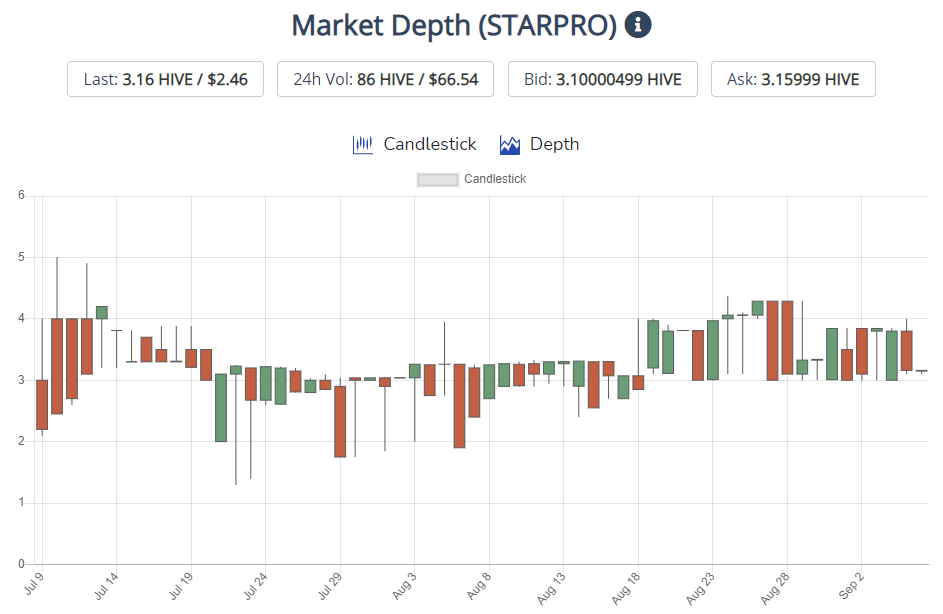 Highest Bid : 3.10000 (Lower than yesterday)
Lowest Ask : 33.15999 (Lower than yesterday)
Current Market (STARBITS)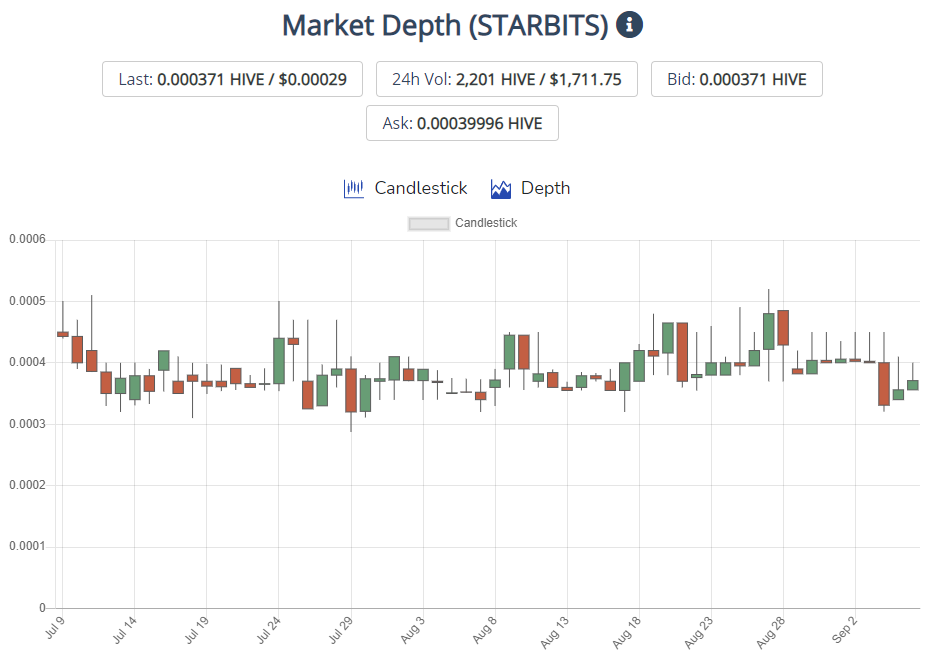 Highest Bid : 0.000371000 (Higher than yesterday)
Lowest Ask : 0.000399960 (Higher than yesterday)
The Starbits price is still in stable range for 66 days around 0.00038 average.
Starpro price still stable for 18 days, around 3.1000 average today, somehow a big different from the price two days before (4.1 average).
---
Posted via MusicForLife.io
---
---