Rising Star Journal #56: 1st round : 4th Giveaway!

LETS PLAY RISING STAR


risingstargame.com
Hello everyone! Its Wednesday and its Starbits giveaway time!
Today's is the 4th giveaway for the 1st round giveaway.
Wednesday :
690 Starbits + 69% Starbits from 3rd Shopping mall mission reward
The winner for Starbits (1174) reward goes to @luisheredia309

Congratulation to winner and thank you to all participant!
@tampilyne @menzo @tommyl33 @yeckingo1 @emd012 @irisworld @lacandela @amaillo @hhayweaver @luisheredia309 @tokutaro22 @alejoca @turkleton
If you guys still going to participate on the next giveaway do comment below with your Rising Star username :)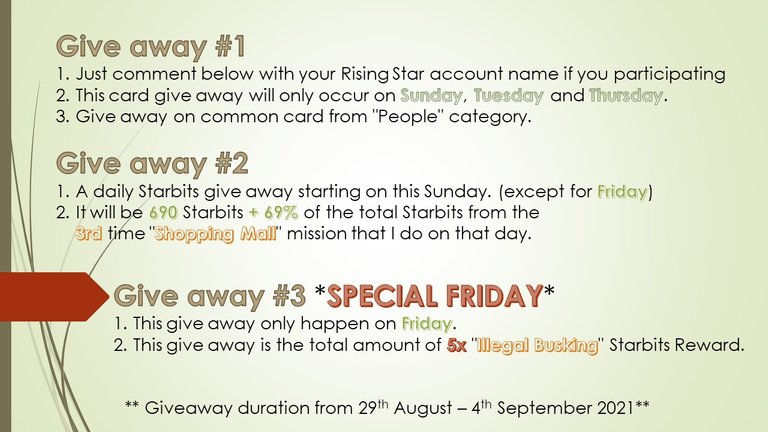 The 1st round of giveaway is from 29th August until 4th September 2021.
GOOD NEWS TODAY!!
New cards added into Rising Star!!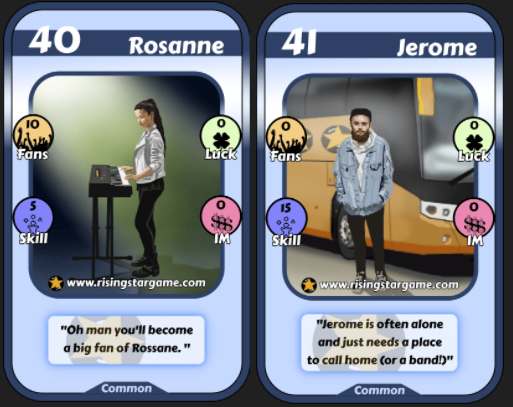 Common cards : 40 Rosanne | 41 Jerome
=========================================


Rare card : R84 Shine| R85 Carly | R86 Emma | R87 Stacy | R89 Mouse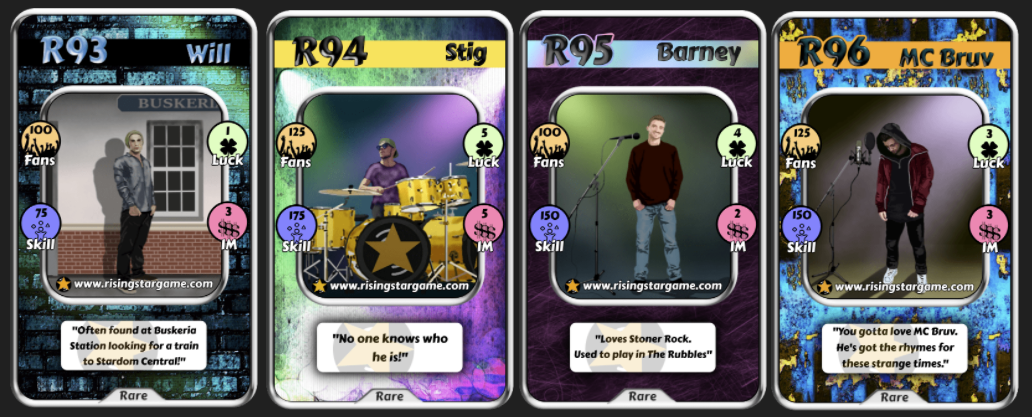 Rare cards : R93 Will | R94 Stig | R95 Barney| R96 Mc Bruv
=========================================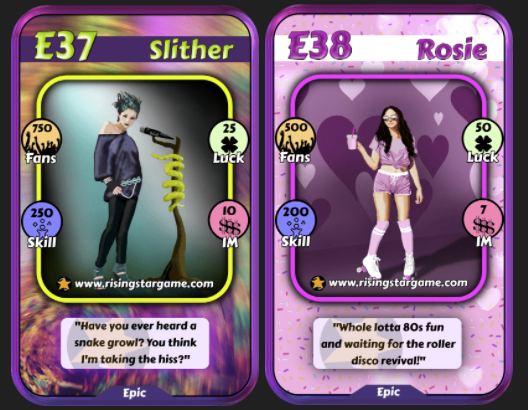 Epic cards : E37 Slither | E38 Rosie
=========================================
FYI I just cover the cards on the People category.
First of all ALL of these new cards is AWESOME!! I love the design and the artwork on these cards.
The common cards is simple, very nice.
As for those rare cards it really gives me the urge to get all of them!
The characters on the cards is awesome. Especially the R89 Mouse card! The quote tho xDDD I hope someone can make giveaway for this new rare card >.,,<
And last but not least, these EPIC cards! I LOVE BOTH OF THEM!!! I already had fallen in love to E37 Slither (o)<3 Those snake on the mic and that green hair. Now I am hisssing LOL XDDDDDDD
I hope I can get some of this new cards in the future pack!
Thank you @risingstargame for this update!!!
=========================================
Today's Progress in @risingstargame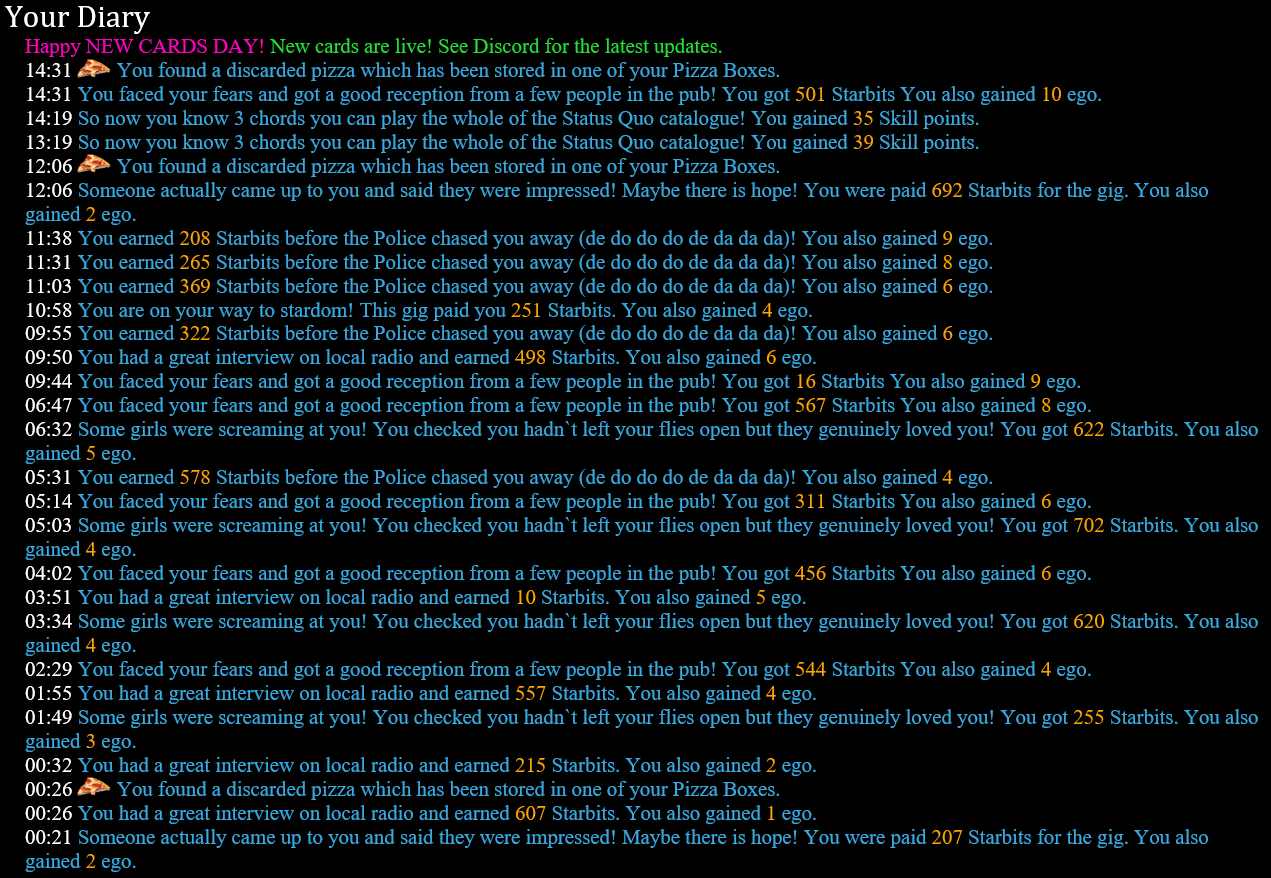 My current achievement:
Total mission = 1729 / 2000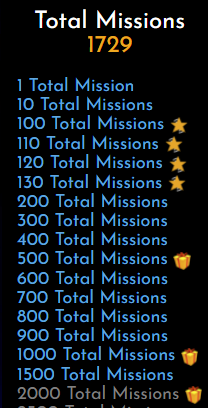 Home Town
Illegal Busking = 396
Open Mic Night = 174
Mid Week Support = 111
Licensed Busking = 18
Midweek Headline Slot = 41
Saturday Support = 8
Saturday Headline = 33
Local Gig Circuit
Radio Interview = 319
Radio Studio Session = 12
Shopping Mall Performance = 207
Record A Demo = 23
Local Festival Acoustic Tent = 23
Local Mini Tour Support = 20
Left 271 mission to go to 2000 total mission!
Below are my current rank as for today.



Highest Rank: #123
My current rank went up to #123 from previous rank #125.
My current card collections :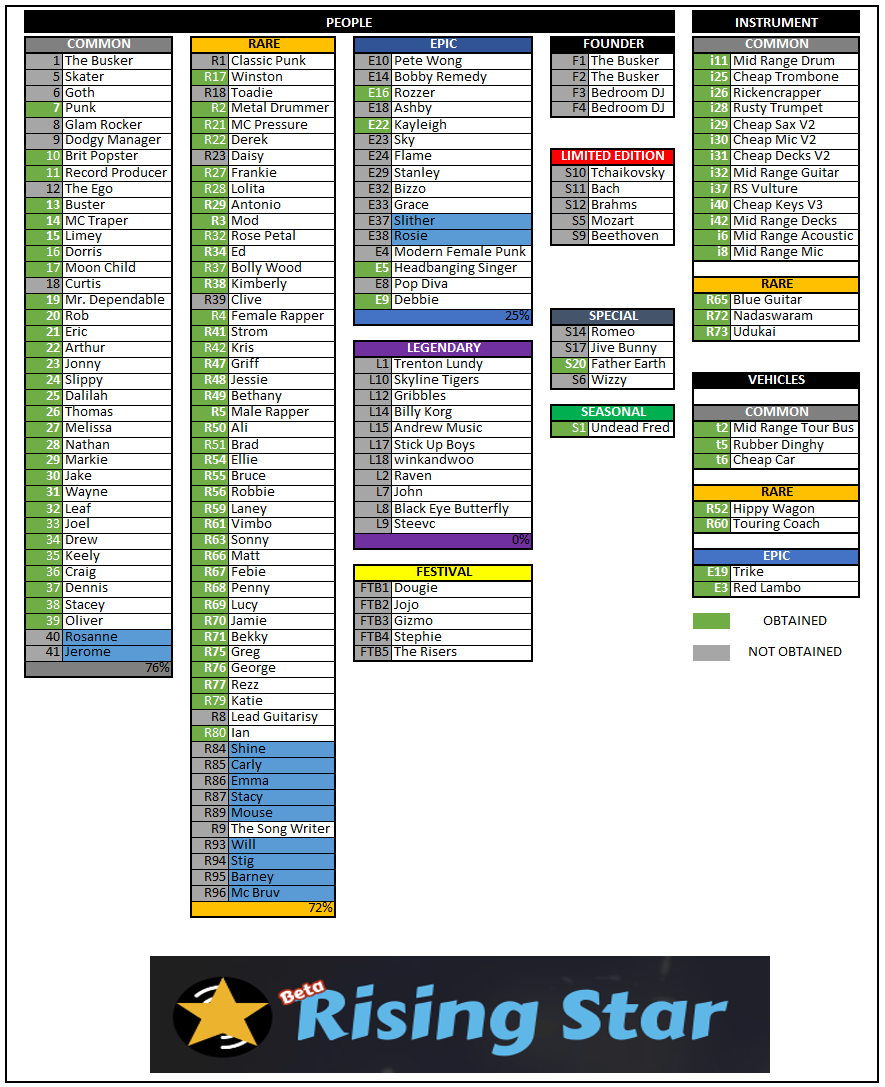 NEW UPDATED CARDS IN LIST
Common People cards:
29/38 : 76% Obtained (-6%)
Rare People Cards:
38/53 : 72% Obtained (-12%)
Epic People Cards:
4/16 : 25% Obtained (-5%)
No new cards obtained today.
And that is for today's progress at @risingstargame.
Keep on ROCKING!! and HIVE ON!!
Current Market (STARPRO)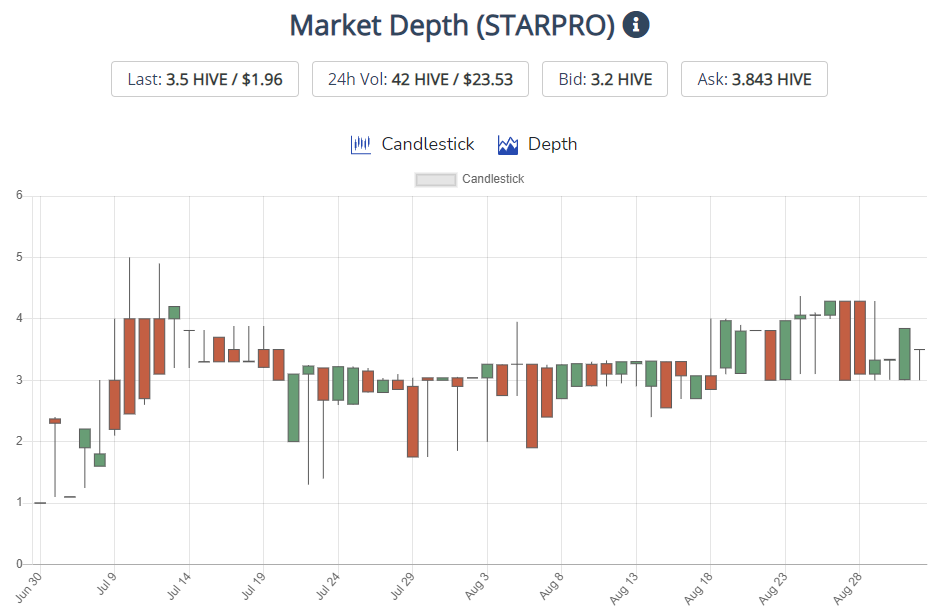 Highest Bid : 3.200000 (Higher than yesterday)
Lowest Ask : 3.843000 (Higher than yesterday)
Current Market (STARBITS)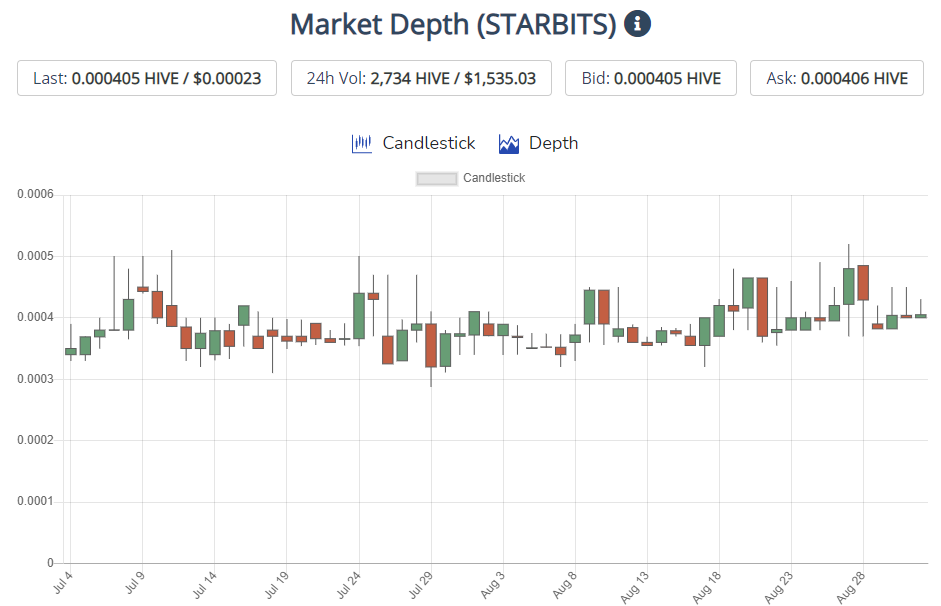 Highest Bid : 0.000405000 (Lower than yesterday)
Lowest Ask : 0.00040600 (Lower than yesterday)
The Starbits price is still in stable range for 61 days around 0.0003 - 0.0004 average and same as Starpro price still stable for 13 days, around 3.0000 - 3.5000 average.
---
Posted via MusicForLife.io
---
---