Decentralized Exchanges: The Key To Moving Forward

With all that is taking place right now, I am not sure this is the worst, or ideal, time to bring this point up. However, it is something that we need to think about going forward.
The key to decentralization is to spread power out horizontally while limiting the access points. With a centralized system, we see a vertical structure that is easily controlled. That is why the present system is build in this fashion. With a single point of entry, take control of that and the rest falls into line.
With networks, it is similar. A hacker has access to the entire centralized network by simply targeting one server. Enter that and the entire system is open.
Decentralized networks operate on the exact opposite premise. The idea is to not have a single point of access. Gain control of one node accomplishes nothing is there are 40 or 50 more, not directly connected, running the same software.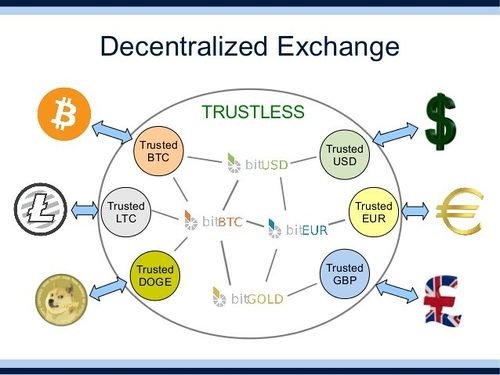 Source
For years, the general public believed that Bitcoin (and other blockchains) was hacked. This was the headlines that the media pushed out there. Of course, the Bitcoin network was not hacked. Instead, it was the centralized exchanges that were entered into. The hackers then enjoyed the fruits of the honeypot where all the keys were stored. This allowed for the cleaning out of wallets by transferring the tokens elsewhere.
The hacks occurred because the exchanges are centralized. They have a structure that is no different than most other data networks. As much as they try to secure the network, there are always flaws. We see Fortune 500 systems repeatedly hacked on a regular basis.
Now we see another level of absurdity when it comes to these centralized entities. Binance and a couple other exchanges used custodial tokens to get involved in governance. This was done in an effort to assist Justin Sun in his takeover of the Steem blockchain.
At this point, I think it is beyond debate over what took place on the exchange end. CZ of Binance said they regularly sign off on forks and push it through. Perhaps someone can show me an instance where there was a fork that required the staking of custodial tokens and the voting for block producers. To my knowledge there is no hard fork that required that.
For this reason, I put out a video yesterday that discussed not letting these exchanges off the hook. They took action that locked up customer funds for 3 months, let them deal with it. Of course, this is causing a liquidity crisis for STEEM yet I look at that as our fault. We, as a community, had over 100 million STEEM on centralized exchanges. If we did not put the STEEM there, this action would not have been effective.
That said, this shows how important decentralized exchanges are. While they have not gained much traction, this is where the industry needs to focus a great deal of its attention. Bitshares was one of the first and has yet to really excel. John McAfee opened one in beta last fall which I believe is going fully live in April or May.
The key is that a DEX does not hold the same power as a centralized exchange. We can see this with Steem-Engine. The back end is where all the tokens are truly located. At this point, there are a couple ways to access it. Steem-Engine and Leofinance both offer paths to interact with the exchange. While Leofinance might not offer all the functionality, it does provide a way for people to buy and sell their tokens.
At the same time, coding is in the works to truly decentralize the back end. By having more people running node, the access points are spread out. Just like with the Steem Witnesses, there might be dozens of nodes that are running the exchange. This limits the control.
Another feature of a DEX is that it is not a custodial entity. People have full control over their tokens since they are always in their wallet. They never have to be moved elsewhere like when one goes to a centralized exchange. This is in accordance with the "not your keys, not your tokens". The keys are always yours.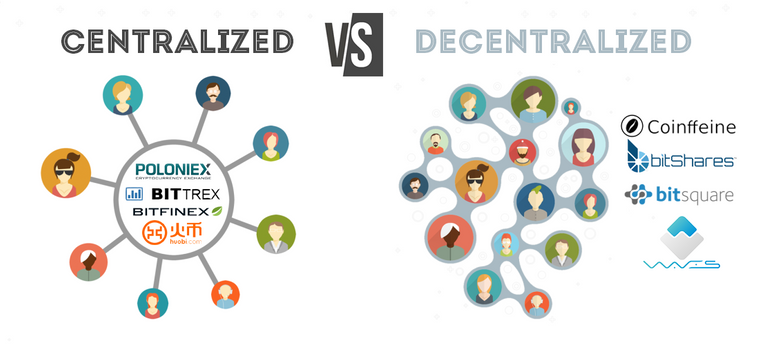 Source
It is easy to talk about decentralization in a general context. However, it is vital to look at every facet of the industry through that lens. Where are we doing well and where do we fall short? Obviously, the tendency from our upbringing in a scarcity world is to keep pushing towards centralization. That is where control is.
Yet, if we truly want freedom, we need to push in the opposite direction. Instead of being on a quest to push things towards the middle (or top in a hierarchical structure), we need to fight to push things further out.
Centralized exchanges hold value because they are able to handle fiat conversions. This is something the industry needs at the moment since so few people are involved in cryptocurrency. Of course, this is one path to growth.
There is another angle to this. Each day, whether it is a POW or DPOS system, more tokens are issued out. We have dozens of blockchains that are putting out tokens each day. The vital component to all of this is for these networks to keep building value. That is where the true explosiveness comes from. As more entities grow in offerings and users, the network effect increases the value of the ecosystem. Of course, this might, or might not, be shown in the price.
Nevertheless, there will be a time when the fiat-to-crypto conversion is less important than the crypto-to-crypto conversion. It will take years before it is totally eliminated since we are a long way from fiat dying. That said, we are going to see more of our transactions taking place in crypto. Thus, once inside, most maneuvering will be the later as opposed to the former.
The centralized exchanges keep proving themselves to be problematic to the ideals of the crypto community. Their need to be centralized along with being on compliance posts huge security risks to the community. While the actions of the last week are a bit exasperating, the exchange problem has been there for a long time.
Hopefully, out of this, we see a bigger push towards more activity taking place on decentralized exchanges. Of course, before that happens, we need to see a great deal more activity from developers to provide easy to use interfaces. This is what will help to increase the usage among the masses.
In the end, decentralization is a continued fight. We need to keep pushing for it in as many ways as we can. The centralized entities, companies and governments, prefer the existing system. It is what allows them to remain in control.
We keep getting lessons presented to us and we must learn from them. Each time something like this happens, it is up to us to alter our behavior.
---
---
If you found this article informative, please give an upvote and rehive.

gif by @doze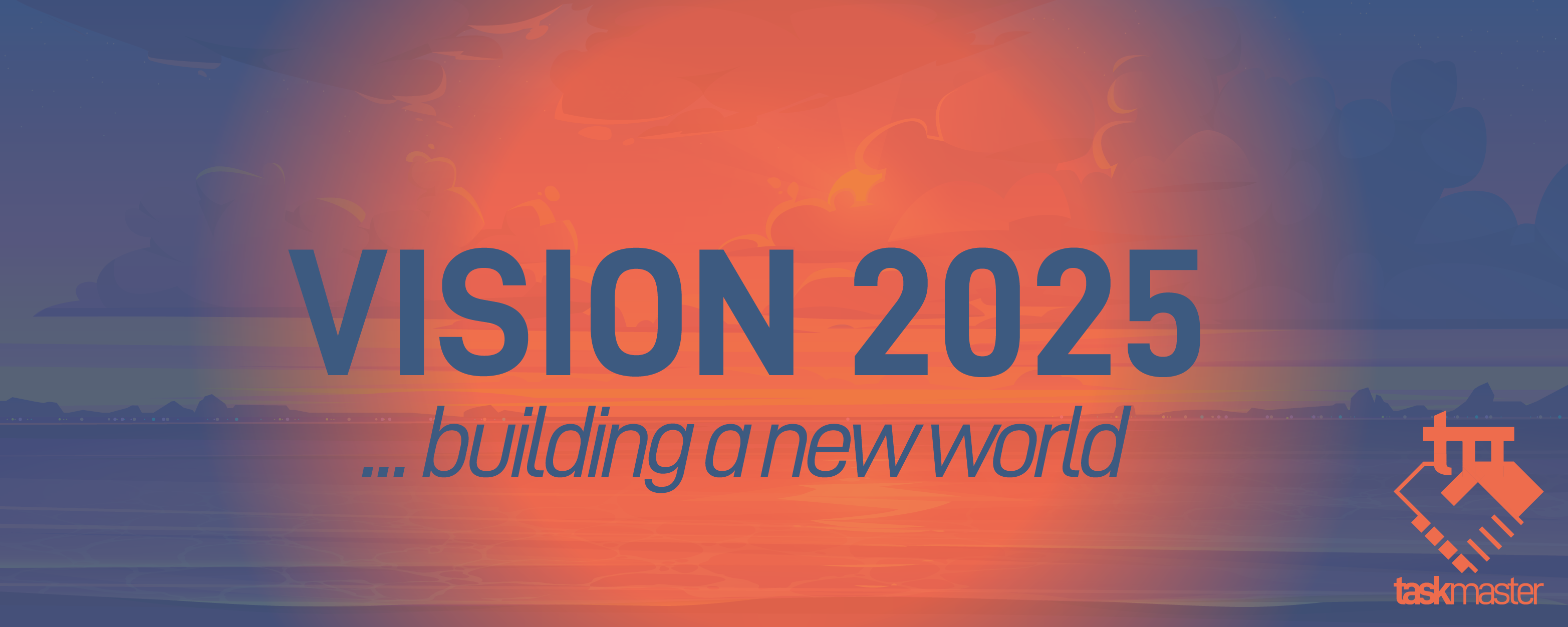 logo by @st8z
---
---