My introduction to GOLD league 3: How much I get in Daily rewards from the GOLD LEAGUE III in Splinterlands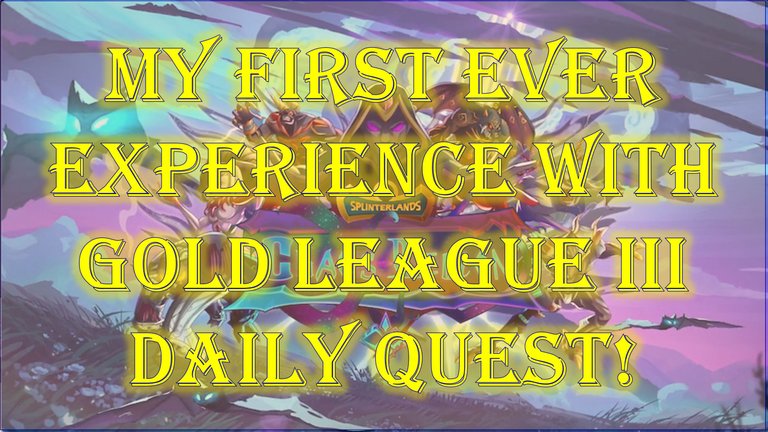 Recently I have managed myself to enter into the gold league. And now I am getting 6 loot chests everyday which is awesome.
Still I can remember when I used to buy the quest potion to have more 5 extra loot chests! And now I don't need these expensive chest, I am getting 6 loot chests everyday.
After my league upgradation, I have completed several numbers of my daily quests. And most importantly with my silver league cap decks it quite difficult to complete the daily quest. But I always try my best and managed to complete it within 1 hour.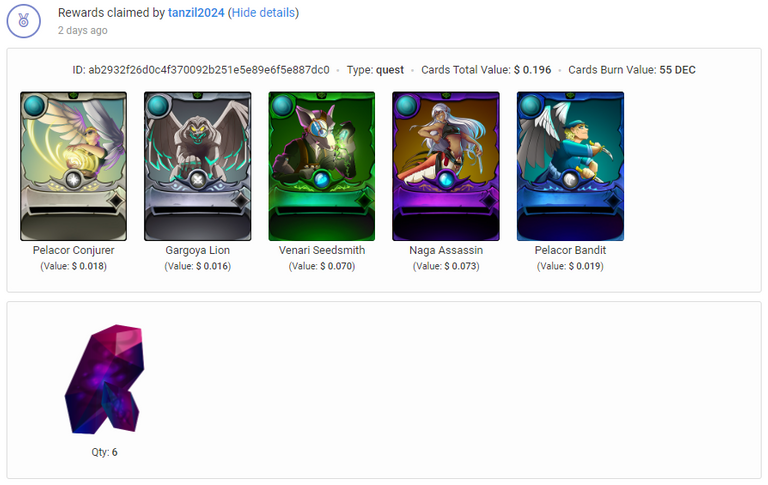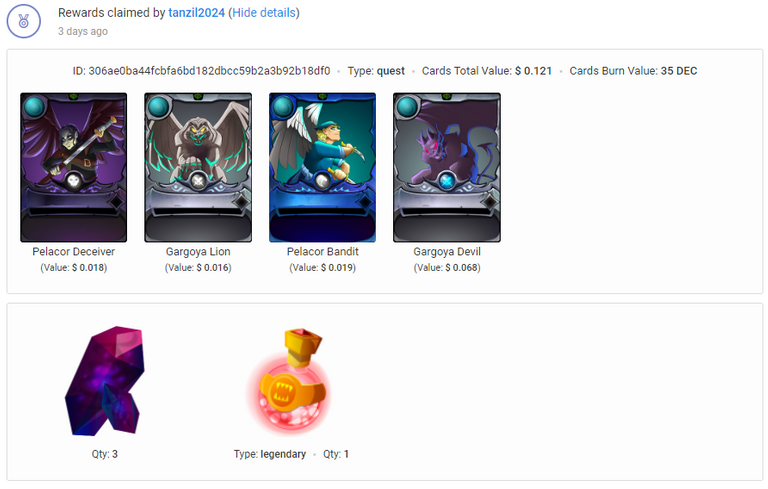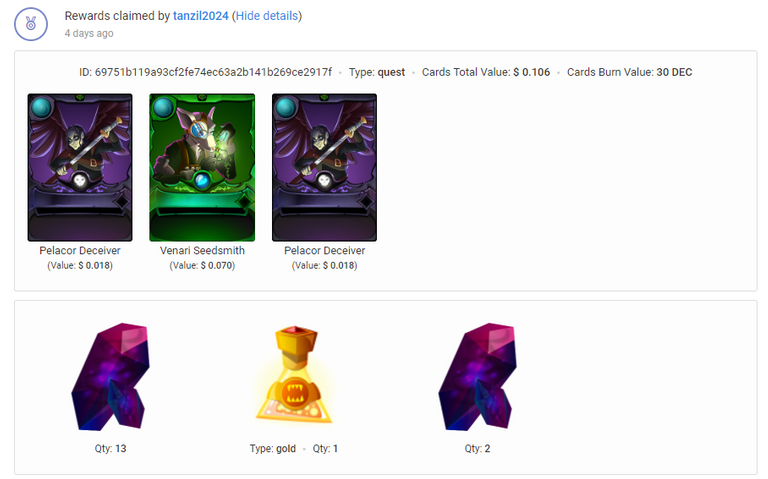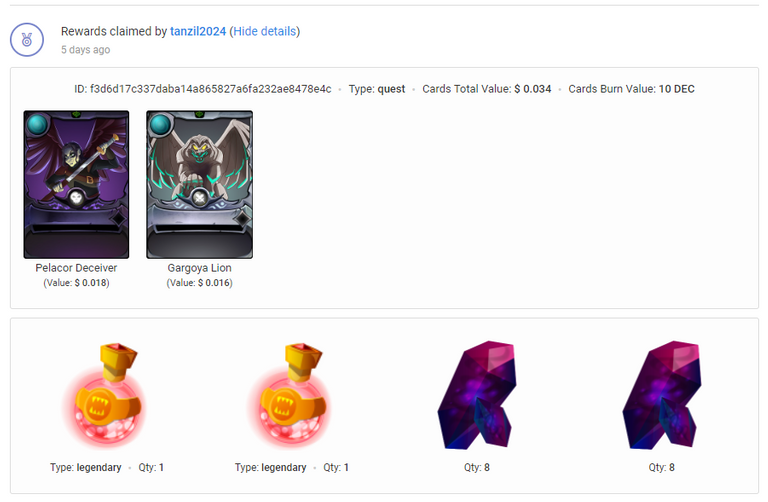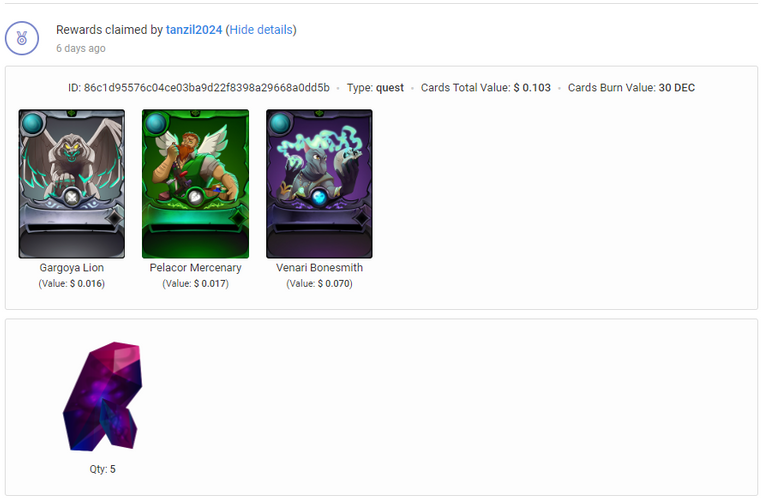 In total, I got 6 RARE and 12 COMMON cards. From gold league III, these rewards are amazing to increase my collection power everyday.
The dollar value of these cards is around $0.56 with a collection power of 160. And I got more than 40 DEC also with 4 potions.
The average rewards per day is almost 0f 10 cents with more than 30 CP. Though it looks very tiny but it will increase my collection and if someday I get some gold epic or legendaries, that will be awesome.
And, If you want to join the wonderful Splinterlands world with tons of cards, abilities and enjoy battle yourself, you can join through this link Splinterlands game

---
---