My First Time Flying By Myself Experience, With Subpar Food ✈️
I've flown a couple of times in my short life till now, but it's always been with family, which made my travel experiences a little less stressful. But this time around and because of circumstances, I had to start that journey all on my own. I did have a lot of help with organizing necessary steps and papers though, but it's still different when traveling on my own.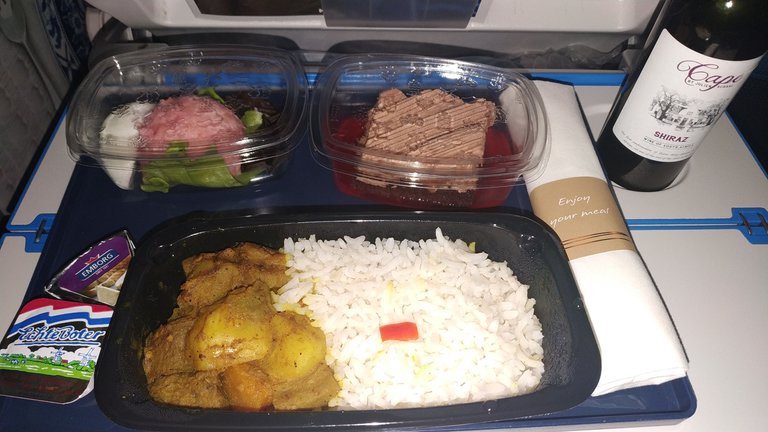 ---
The day of departure I was up fairly early, enjoyed my breakfast and spend the morning to myself. I gave my family - who was going to drive me to the airport - a way earlier time to leave the house, so that we had enough time to spare. My parents brought home-made lunch, but because of my nervousness I wasn't feeling very hungry, so I packed a sandwich for the airport.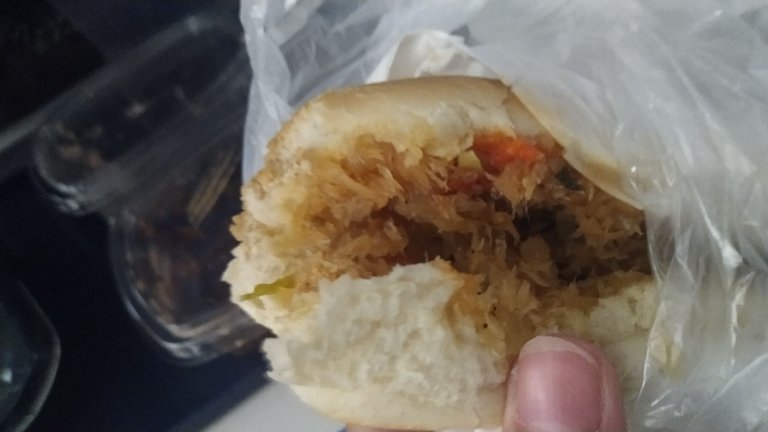 We were there pretty early, so I stayed outside the gates a little longer to chat and prolong the goodbyes. There was no long line at the checking in point and at the customs it went by without a hitch. When inside, the hungry feeling hit me and devoured mom's minced fish sandwich. Also bought a few salt fish sandwiches (picture above) - with lots of pepper - at the local shops to abide the time and for later in the airplane.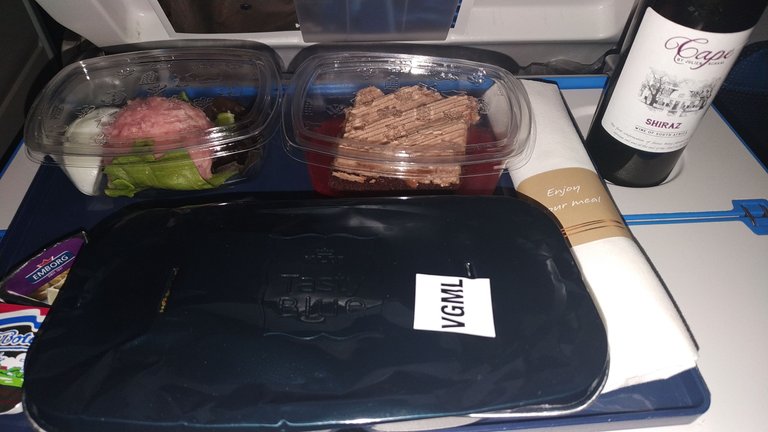 After some time in the sky, the flight attendants started handing out the dinners, but when they finally got to my row, they were out of bami goreng (egg fried noodles), so I had to make do with a "vegetarian" - everything without meat is veggie to me - platter. It consisted of curry eggplant and potatoes on rice, with hussar's salad as a "side" and a cake for dessert. There was also a bun with bread and butter.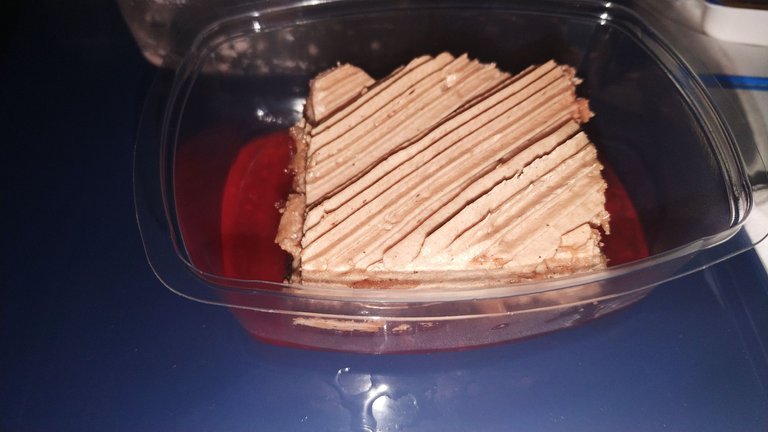 The aubergine was undercooked and the curry flavor came through minimally. The wine was also a little too dry for my taste, while the cake was just right. Luckily I had one fiery saltfish sandwich left in my bag, that I was able to enjoy when everyone was asleep.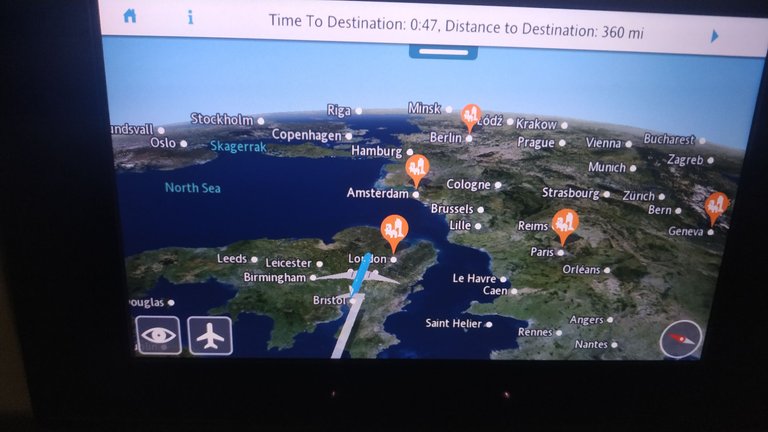 Because of having only a few hours of sleep the night before, I was so tired and yet also couldn't shut my eyes sufficiently. I tried to watch some movies, but kept feeling my eyes weighing down, so I "amused" myself with tracking the flight status and duration on the tablet. For breakfast we received a plain white bread sandwich with cheese (I think).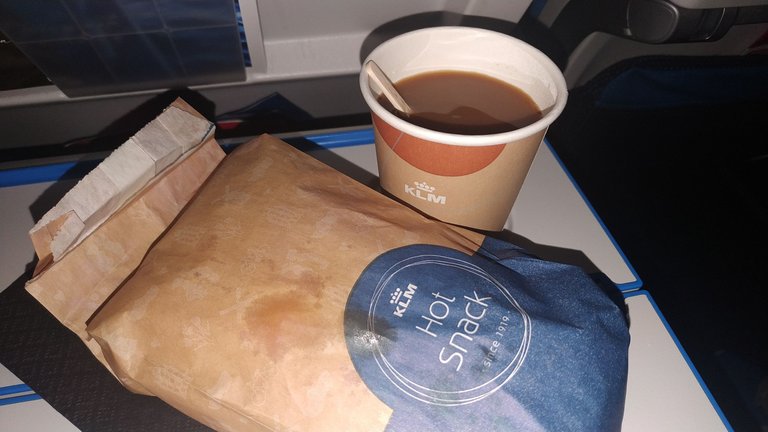 So when it was finally time to land, I couldn't wait to leave. Customs was also without a hitch at my destination and I didn't have to wait that long to fetch my suitcase. Some people who were at the baggage claim before me were still waiting for theirs. Unfortunately I still had to wait at the airport, because of some malfunction on the railway and my husband not making it in time because of it.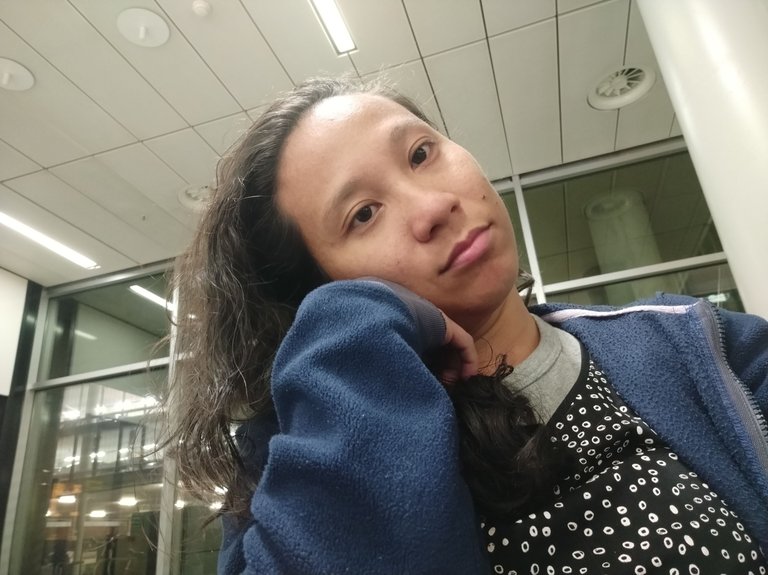 In spite of the delays and subpar meals, I finally reached home and was served a hearty meal afterwards. All's well that end well. What are your traveling experiences?
---
Chasse into the backstage! 💃
---
---