Making New Memories , Reconnecting & Meeting Additions To The Family🍽️ Christmas Eve Dinner
It was evident that we were going to spend Christmas entirely different this year, being in a different part of the world and away from those we usually spend these Holidays with. Not to mention some heartbreaking news - that is not for me to get into, so I won't - the family received some days before.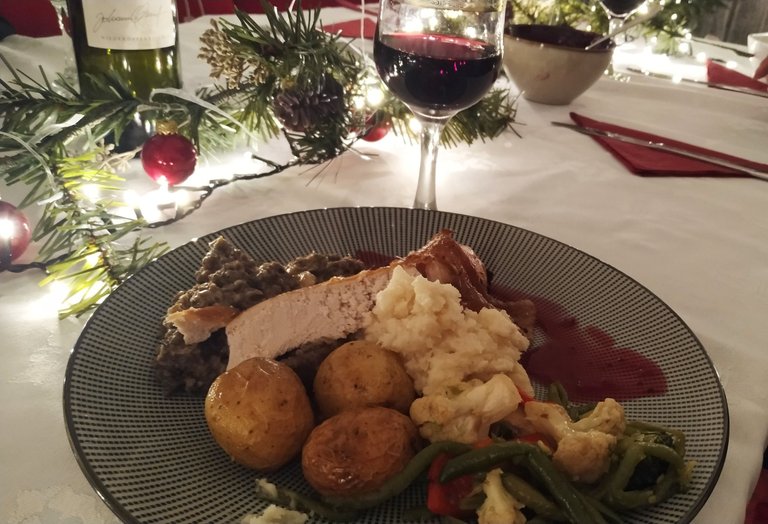 ---
In spite of being far way from loved ones and the sad news, we made the best we could with the situation at hand. It also helped that we have other family members and friends around us, who are trying to make us feel at home in this new and cold environment.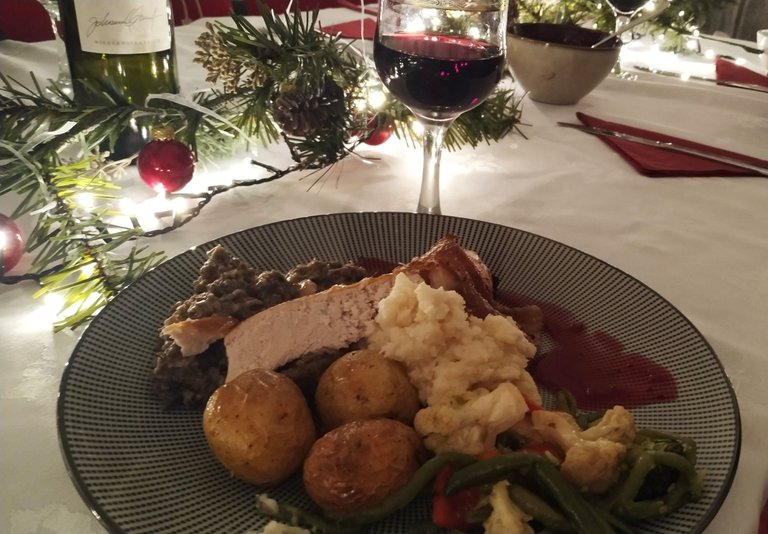 We even got to meet new additions to the family, when we were invited to a family Christmas Eve dinner and got to reconnect with those we haven't seen in years. Everyone did their share, brought something with them to eat or was appointed some task or the other.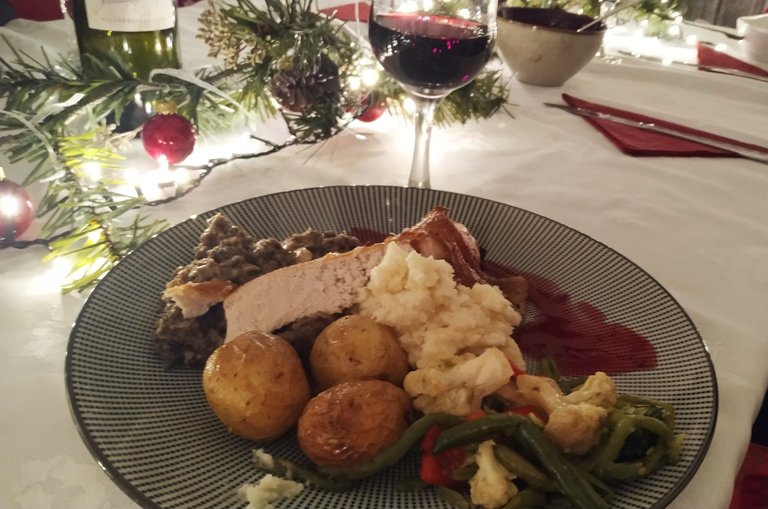 Because of being invited after everything was handed out already, we weren't asked to bring something with us. We were told that there's usually five or six rounds of food, but they decided to keep it "simple" this year.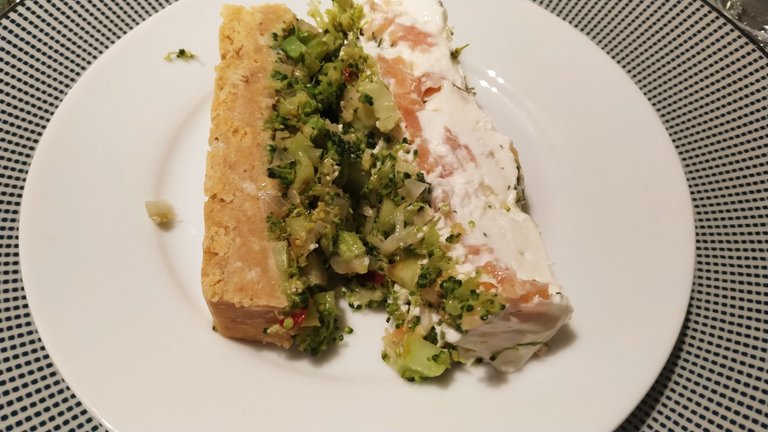 It was far from simple though, as we started with an appetizer made from salmon, a creamy soft cheese, broccoli and a crust made from cheese cookies. The one who brought it, said to have tried it for the first time and I told that person it was a great first try.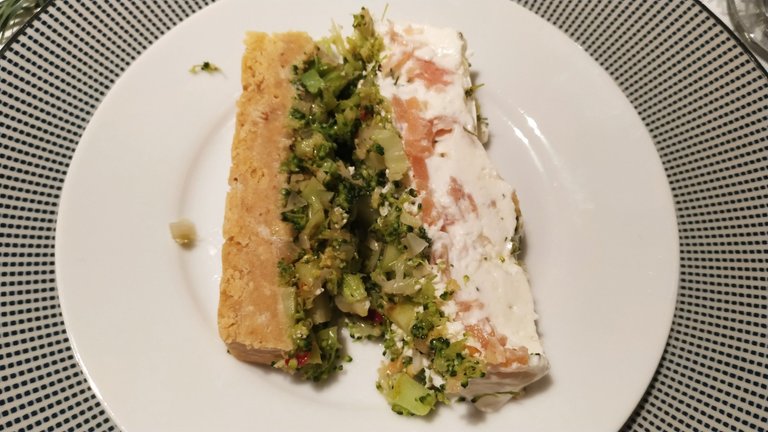 The entrée consisted of a whole oven baked stuffed turkey (minced meat as stuffing) with cranberry sauce, mashed and baked potatoes, some vegetables and even sweet potato fries. After this plate we socialized a bit and cleaned up a little of the mess that we made.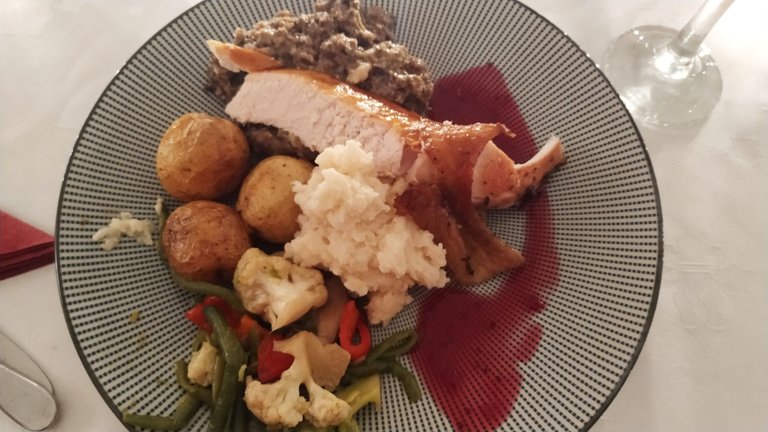 After a while we were asked to be seated again, because of the next course being served, which was stewed wild boar with sauerkraut on the side. Both of the dishes were prepared differently from how our parents have taught us, but the boar was surprisingly mild, tender and not overly seasoned. We concluded with a dessert platter with nuts, ice cream, a doughy brownie cookie and a soft caramel candy.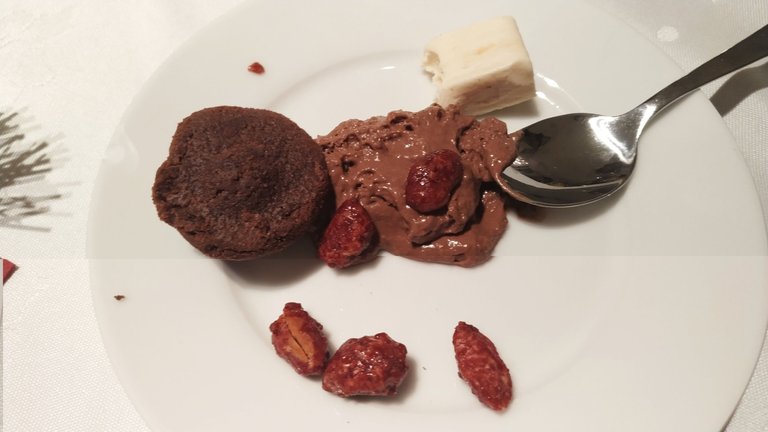 It was all in all a different Christmas Eve and yet felt so familiar. How did you spend your Christmas weekend? Hope you got to spend it with loved ones.
---
Chasse into the backstage! 💃
---
---