The quiet corner and Vietnam's longest cable hammock bridge.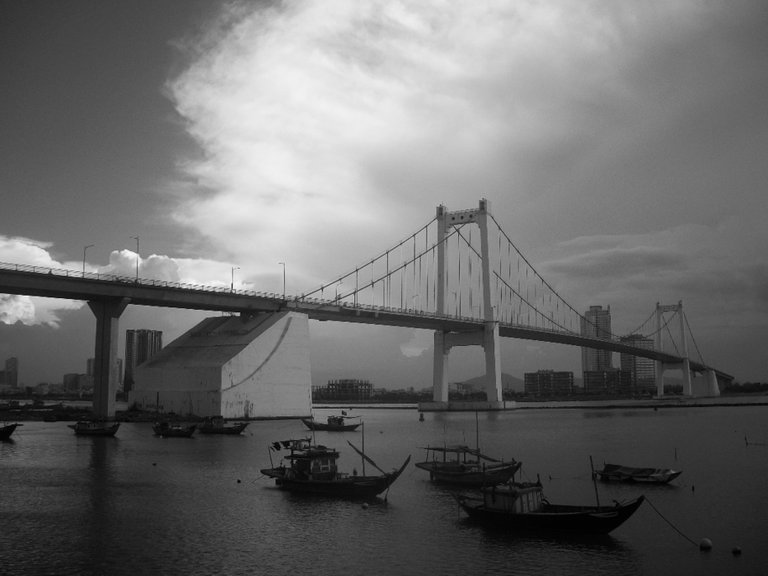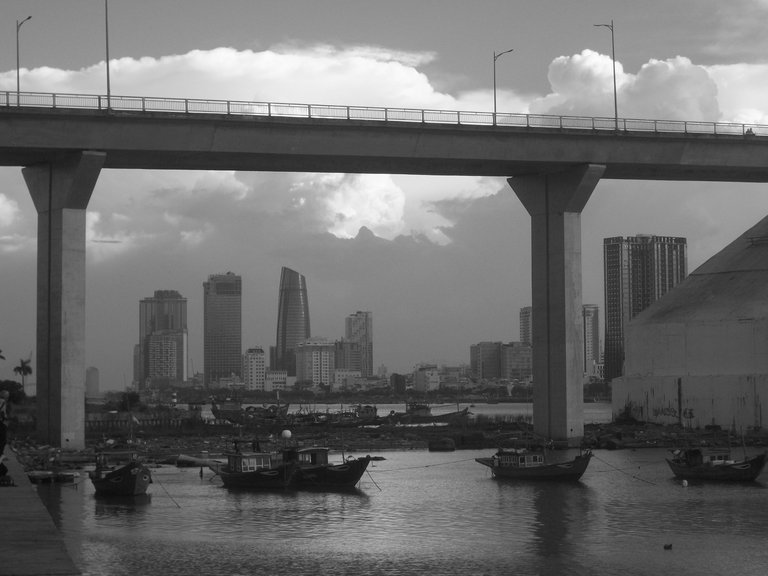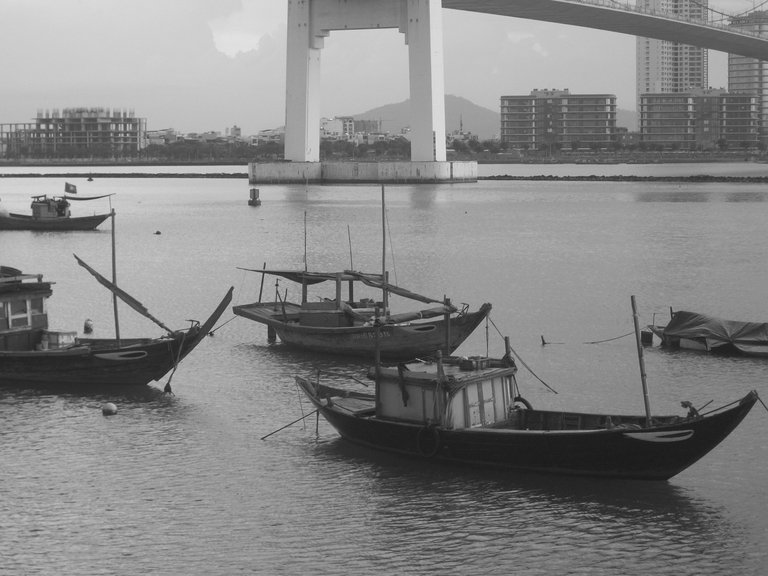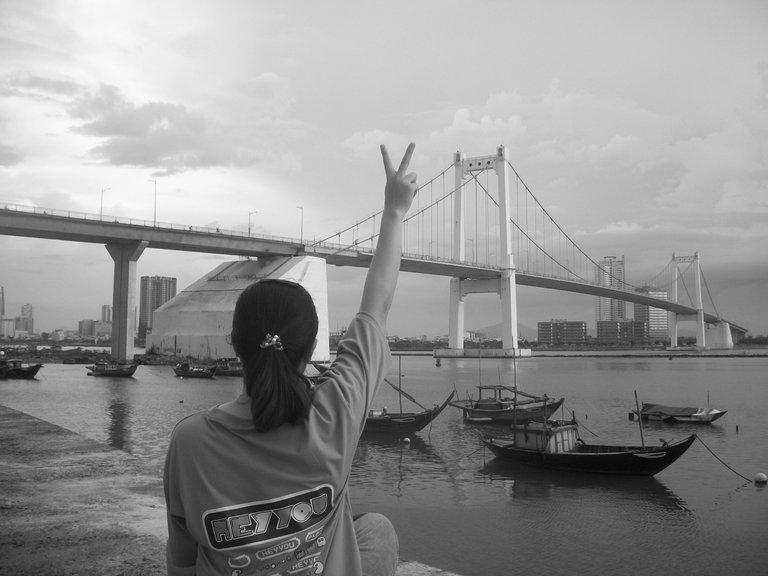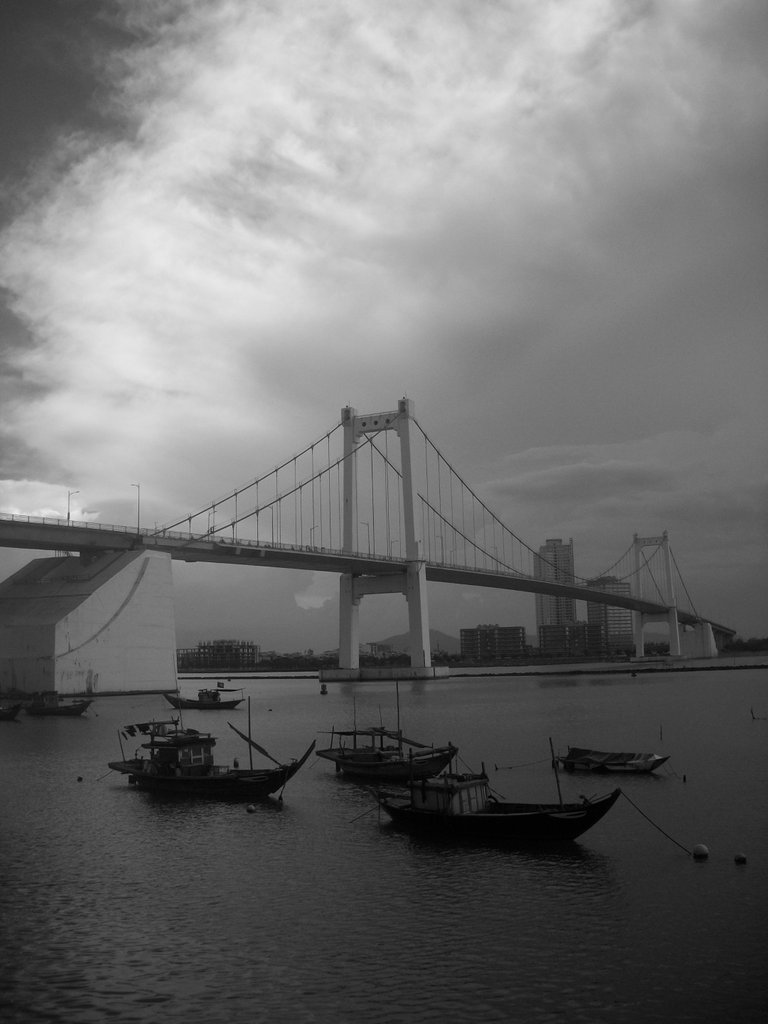 ---
Hello to everyone in the community. How do you do today?
Today I would like to show everyone the photos I took yesterday with my camera which I love. I used the Kodak Easy share M340 to take a nice shot.
This is Vietnam's longest cable hammock bridge. Enjoy your time at the foot of the bridge. See the sky, the bridge, the boats floating in the water, and the scenery around you. I prefer to take black and white photographs rather than color photographs. Why? Because observing everything through black and white images will make you feel the silence, a note of ups and downs in that exact location.
Thank you for visiting my post and admiring my captured moments. Have a nice day guys.
From Danang, Vietnam.
---
---