[ENG/ESP] Contest #137: Water is what drives our lives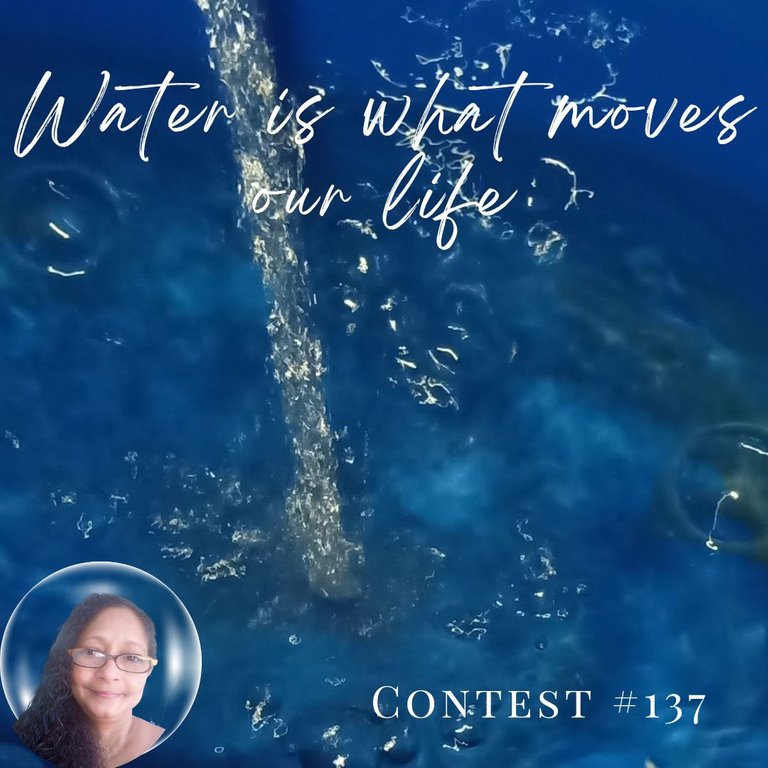 Dear ladies, I wish you a nice and profitable day, I am going to participate in the weekly contest by answering the second question make by @tibaire .
2️⃣ Water is Life and it is also a non-renewable resource. There are countries where access to water is very limited, while in other countries water is wasted. Tell us how aware you are of this future problem (water scarcity) and how you manage this valuable resource.
I have always been interested in the questions presented in this contest, but this particular topic concerns me deeply. Water is essential for life, and we, as humans, are primarily responsible for the climate changes affecting our planet. Our actions have polluted the environment and caused climate change that manifests itself in altered rainfall patterns and drier soils. This is a topic that has no end when we start talking about it.
Queridas damas, les deseo un lindo y provechoso día, voy a participar en el concurso semanal respondiendo a la segunda pregunta lanzada por @tibaire .
2️⃣ El Agua es Vida y además es un recurso no renovable. Hay países donde el acceso al agua es muy limitado, mientras que en otros países el agua se desperdicia. Cuéntenos qué tan consciente está de este problema futuro (escasez de agua) y cómo maneja este valioso recurso.
Siempre me han interesado las preguntas que se presentan en este concurso, pero este tema en particular me preocupa profundamente. El agua es esencial para la vida, y nosotros, como seres humanos, somos los principales responsables de los cambios climáticos que afectan nuestro planeta. Nuestras acciones han contaminado el medio ambiente y han provocado un cambio climático que se manifiesta en patrones de lluvia alterados y suelos más áridos. Este es un tema que no tiene fin cuando empezamos a hablar de él.
---
I live on an island (Isla Margarita) and I know how important drinking water is to be able to live. Water comes from two reservoirs, El Clabellino and El Turimiquire, but when something goes wrong, the island becomes a chaos because the water resources are not enough to cover the needs of a growing population and an expanding tourist industry. There are springs and wells, but they cannot be exploited constantly because they can be contaminated with brackish water, which has already happened in some cases. Therefore, it is important to be responsible in their use.
Vivo en una isla (Isla Margarita) y sé lo importante que es el agua potable para poder vivir. El agua llega a través de tuberías desde tierra firme atravesando el mar, está agua provienen de dos embalses, El Clabellino y El Turimiquire, pero cuando algo falla, la isla se convierte en un caos porque los recursos hídricos no son suficientes para cubrir las necesidades de una población en crecimiento y de una industria turística en expansión. Hay manantiales y pozos, pero no se pueden explotar constantemente porque pueden contaminarse con agua salobre, lo que ya ha ocurrido en algunos casos. Por eso, es importante ser responsable en su uso.
---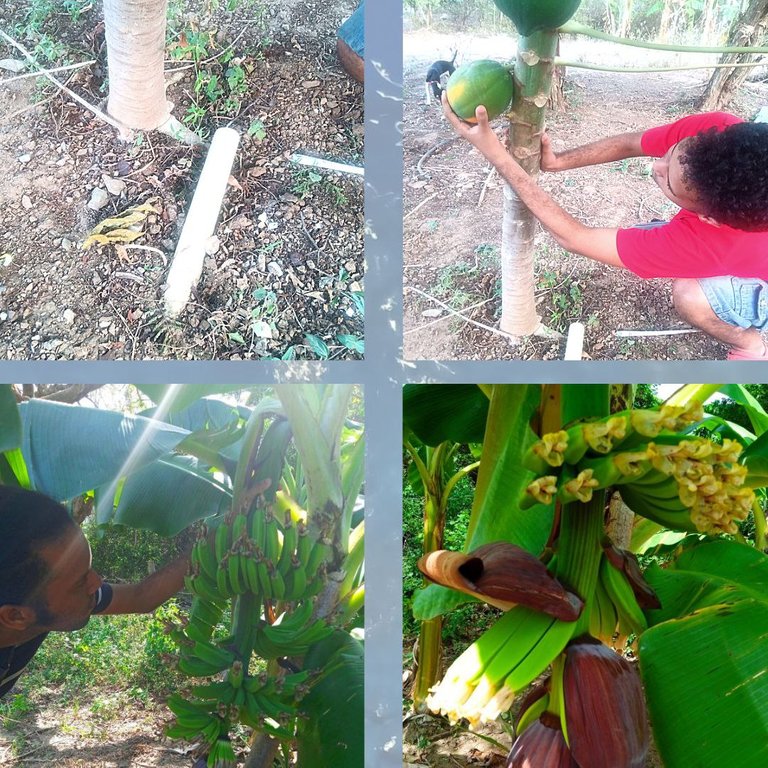 With the years that I have been living here on the island I have learned and am learning more and more to save and not waste any water.
At home we put a pipe in the sink to collect the solid waste and the water is channeled to the banana plants and fruit pump that I have in the yard; this system gives us results and thus we save and recycle water, we also collect rainwater for the plants and the bird watering place that I have in the yard.
I am fortunate to live in a valley and there are many birds and they have to have a place where they can drink water, it is good for them and for me to enjoy this spectacular.
I am very careful with the water I drink at home and that is why I filter my drinking water.
As you can see this water issue is very important to me, as the piped water should arrive every 21 days but that almost never happens, the most regular is every 45 days or more, it can fail for up to 90 days, for that reason I have a storage tank of 18000 liters that as you can see I have to check it regularly.
Con los años que llevo viviendo acá en la Isla he aprendido y aprendo cada vez más a ahorrar y no desperdiciar ni un ápice de agua.
En casa la tubería del fregadero le pusimos una tranquilla para recoger el desecho sólido y el agua la canalizamos a las plantas de plátano y fruta bomba que tengo en el patio; este sistema nos da resultado y así ahorramos y reciclamos el agua, también recogemos agua de lluvia para las plantas y el abrevadero de pájaros que tengo en el patio.
Tengo la dicha de vivir en un valle y hay muchas aves y tienen que tener un lugar donde puedan tomar agua, es bueno para ellas y para mí disfrutar de ese espectacular.
Soy muy cuidadosa con el agua que tomo en casa por esa razón filtro mi agua que consumo.
Cómo pueden ver este tema del agua es muy importante para mí, como el agua de tubería debería de llegar cada 21 pero eso casi nunca sucede lo más regular es cada 45 días o más, puede fallar hasta por 90 días, por esa razón tengo un tanque que de almacenamiento de 18000 litros que como ven lo tengo que chequear regularmente.
---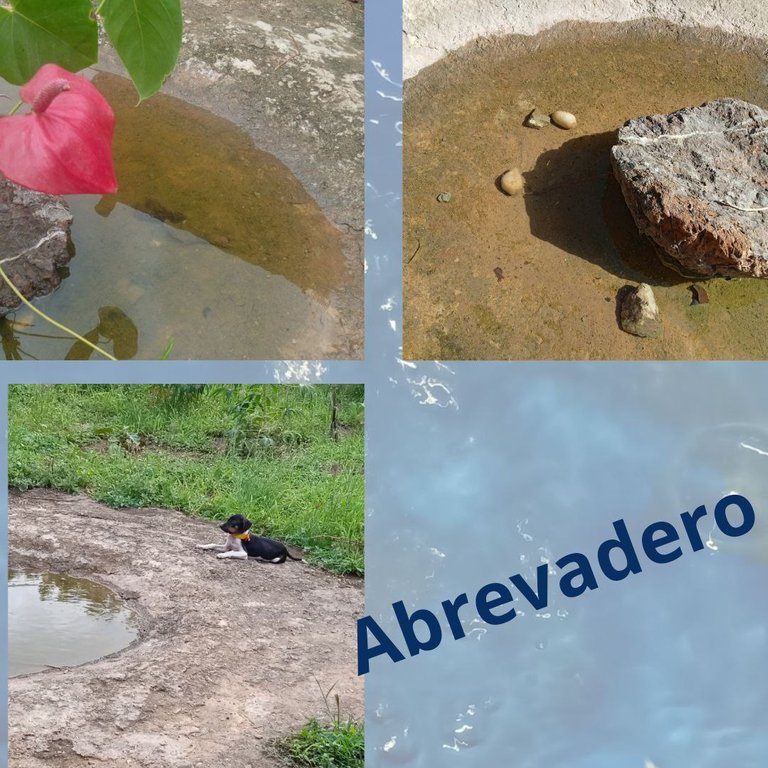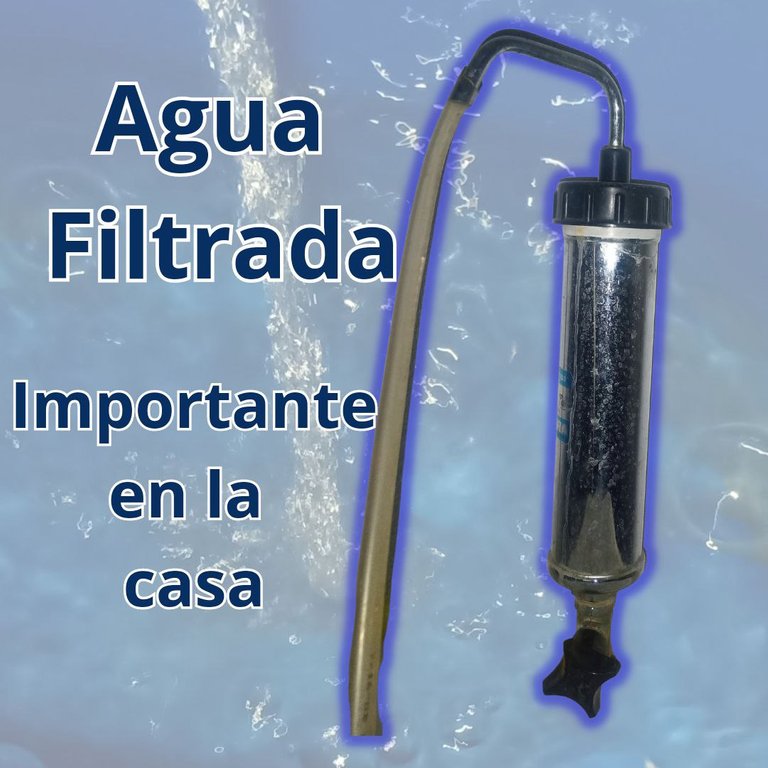 As you can see this is an issue that touches me daily and I do not remain silent when someone wastes with impunity, or burns indiscriminately intoxicated everything, I am of few words but before that I can not keep quiet, because these actions are subtracting for our future or that of our children or grandchildren. As I said before I live in a valley and as I have taken measures to make the most of the precious liquid, I recognize that many of my neighbors do the same and are aware, there are some who do not but we are taking care of that.
Como ven este es un tema que me toca a diario y no me quedo callada cuando alguien derrocha impunemente, o queman indiscriminadamente intoxicado todo, soy de pocas palabras pero ante eso no me puedo callar, porque estas acciones, van restando para nuestro futuro o el de nuestro hijos o nietos. Como antes le comenté vivo en un valle y como yo he tomado medidas de aprovechar al máximo el preciado líquido , reconozco que muchos de mis vecinos hacen lo mismo y están conscientes, quedan algunos que no pero de eso nos estamos ocupando.
---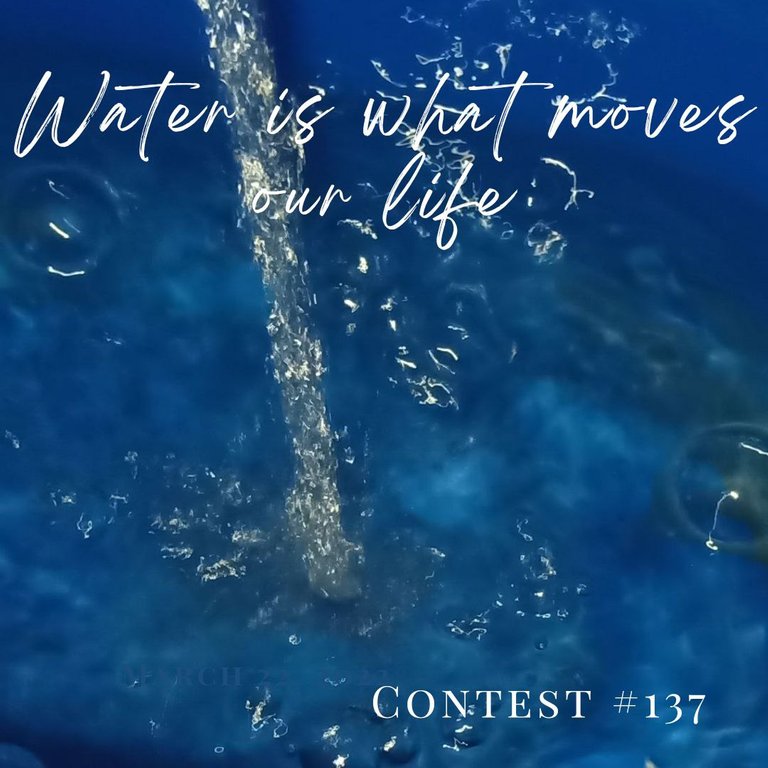 I congratulate you for mentioning this topic in the weekly contest.
I wish you a happy and nice weekend.
Bye!
Les felicito por tocar este tema en el concurso semanal.
Les deseo un feliz y lindo fin de semana.
¡Chao!
---

The photos were taken with a Bison X10 Pro
DeepeL was used
Dividers made in Microsoft Power Point.
Photos was made with Canvas
---
---